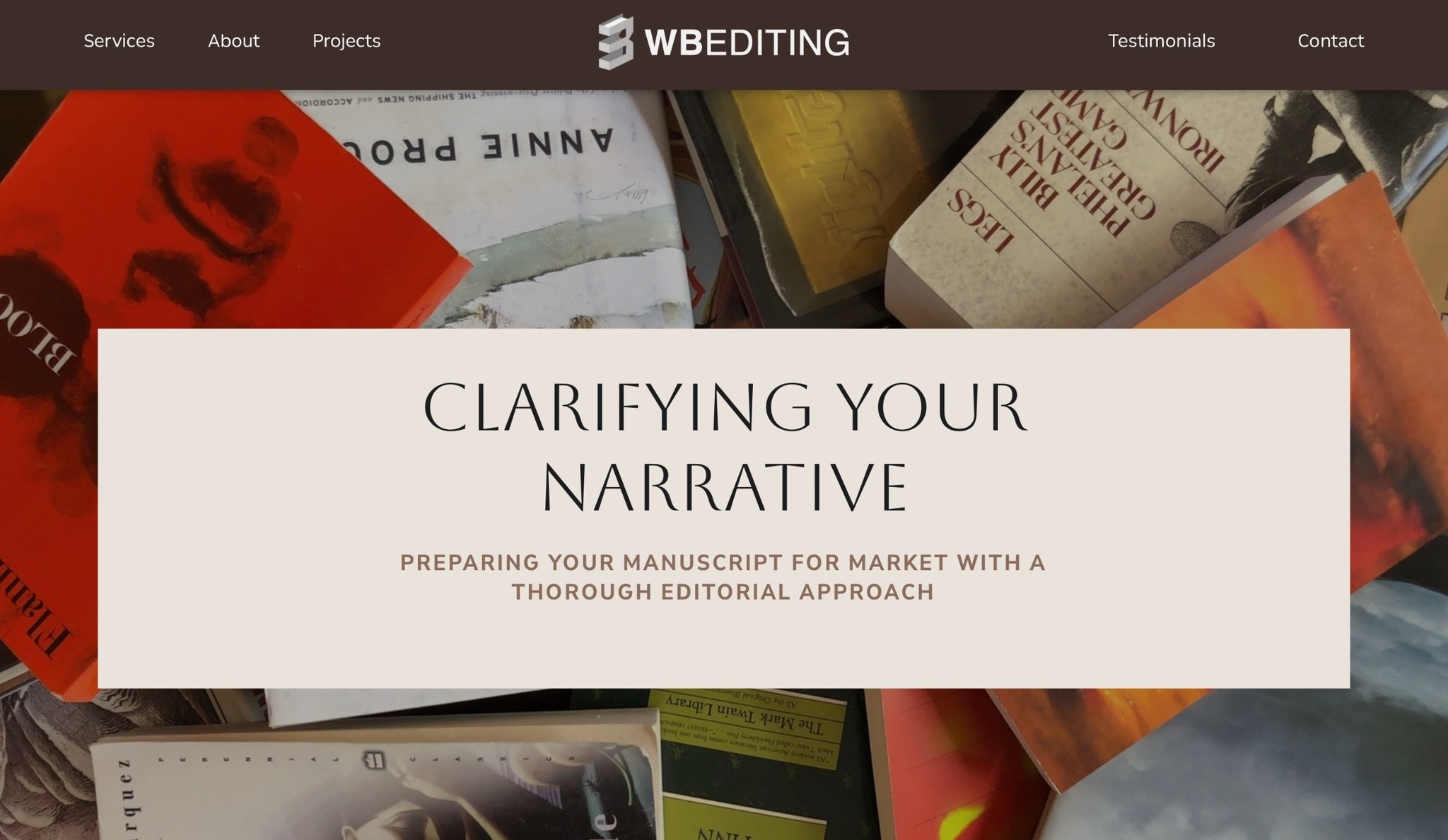 WBEditing Launches Final Draft of Professional Portfolio Website for Their Editing Work 
WBEditing wanted a no-nonsense portfolio web design that was thorough, simple, and engaging
.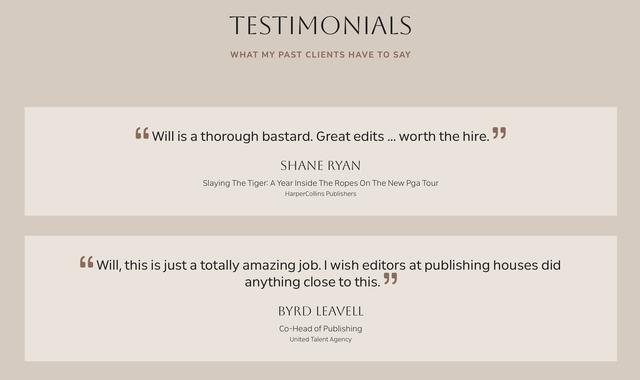 The WBEditing Testimonials Page Demonstrates the Postive Impact Will Has on His Authors
Will Bennett
is the owner and operator of WBEditing. He uses his decade of experience to help authors edit and publish manuscripts. Will works with authors at every level — from basic grammatical edits to ghostwriting.
Will Bennett is a writer himself with experience in journalism and theater. He also holds a Master's degree in Writing for Performance. The depth of his knowledge and love for the English language is what every author wants in their editor.
Will needed a website that would take his work to the next level. Will wanted a confidence-inspiring portfolio site that drove customers to contact him via phone or email.
Engaging Portfolio Website Design
WBEditing needed to get their work in front of potential clients as fast as possible. We designed an engaging portfolio site that showcased Will's expertise to customers.
Key features for WBEditing were:
A section on the home page to display key portfolio pieces
Our website designers linked the home and portfolio pages together.
Now, WBEditing can feature any work from the portfolio gallery on the homepage in seconds. Better yet, the home and portfolio pages will update as Will uploads every new piece. This gives him more time to work with his authors.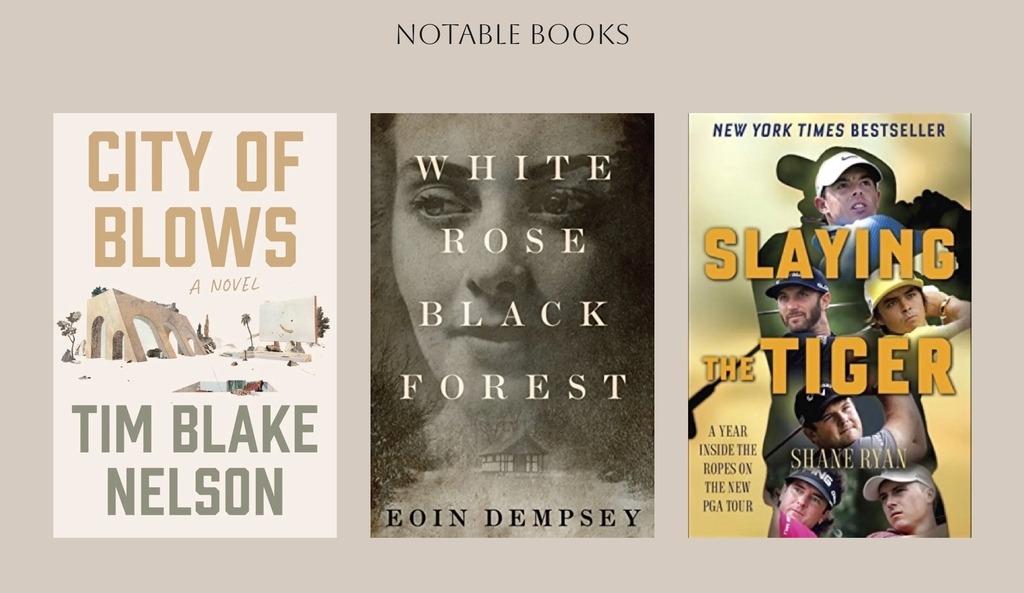 The WB Editing Home Page Allows Will to Feature His Three Most Impactful Books
An Engaging Portfolio Website is the Key to Staying Competitive
Being in a creative field means trends tend to move fast. Success means keeping up. WBEditing needed a modern, engaging portfolio site to inspire trust in their editing services.
The old WBEditing site worked well for many years. Still, it had no content management system (CMS), so Will was unable to alter any information on his own.
In short, Will became unable to keep his site up to date. Now, Will can use his custom, My JTech CMS, to edit the content on his portfolio site to appeal to modern authors.
WBEditing's primary goal is to connect with clients. A conversation is always the best way to know if a client is the correct 'fit' for his work. WBEditing's new portfolio website calls potential clients to action on every page.
We couldn't be happier that we were able to help Will create a website that would take his portfolio to the next level.
If your business needs a website refresh to keep up with modern trends, fill out our
schedule consultation form
. Our team of web design professionals can help you master your marketplace.