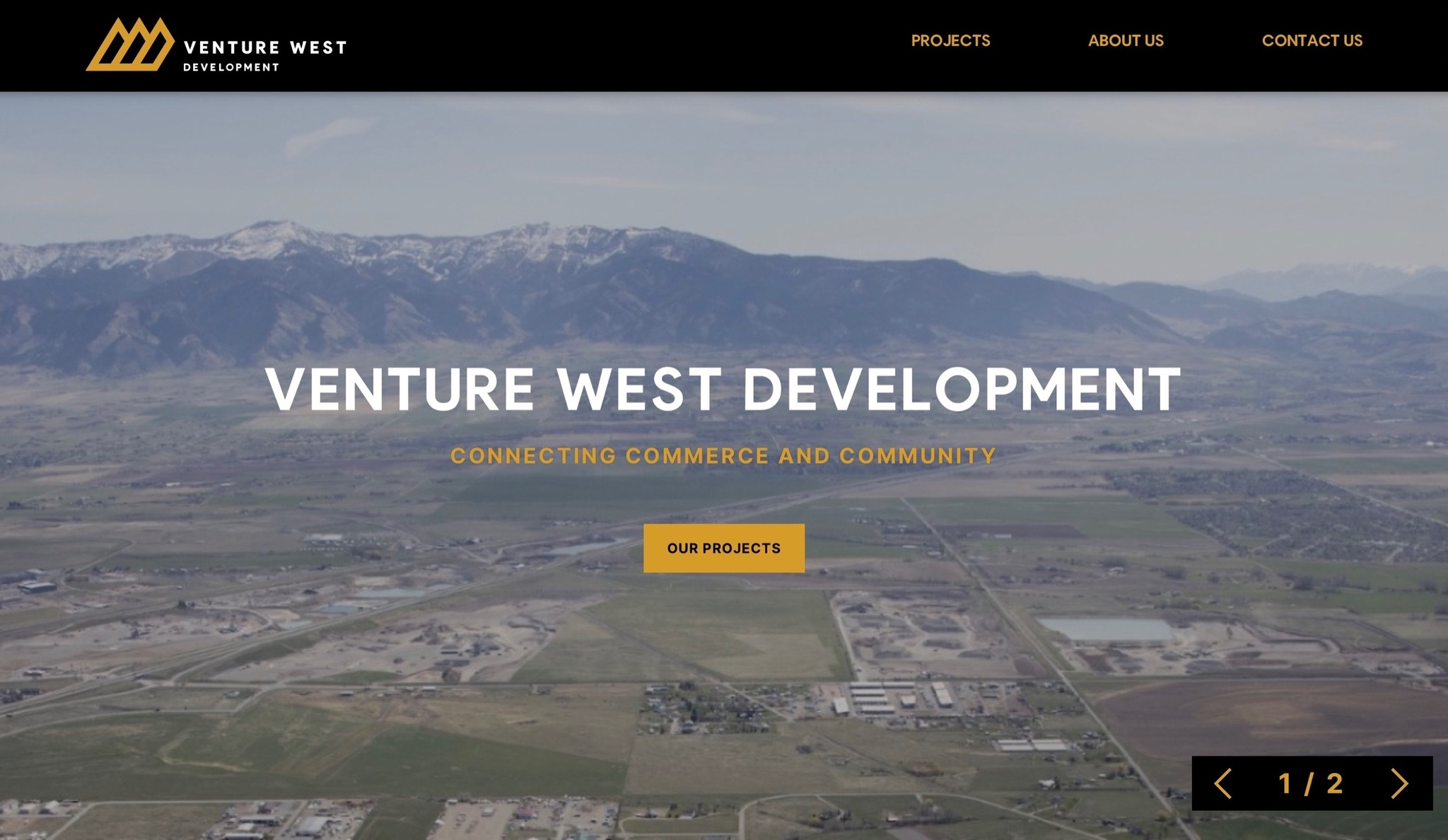 Venture West Development Launches New Developer Website
Venture West Development (VMD) is a large-scale developer located in the Gallatin Valley.
Todd Waller
, Venture West Development's founder, has a history of successful real-estate projects. Now, he's excited to use his development experience to build master-planned communities and other developments in Montana.
Ultimately, Venture West Development hopes to make future homeowners lives easier and more efficient with responsibly developed, turn-key homes in fully supported communities. VWD's developments also make room for commercial amenities, building a more usable space for new residents. According to Waller, Venture West Development aims to "build a long-lasting product that adds value for future generations after [we're] gone."
Venture West Development needed a developer's website that would allow them to appeal to potential clients and development partners simultaneously.
Striking a Balance With New Website Design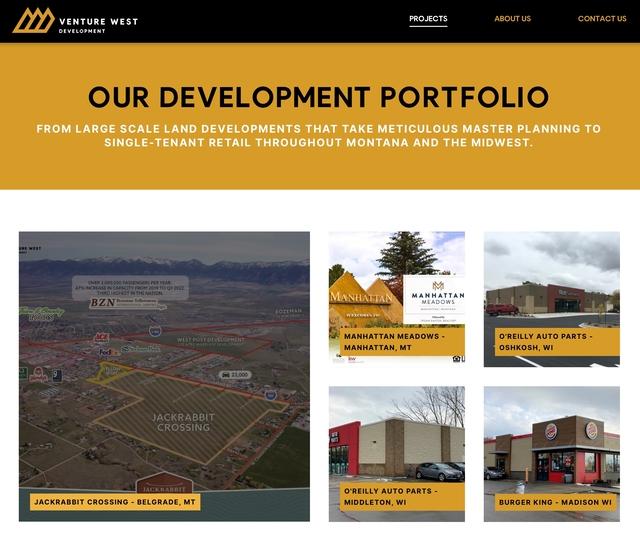 Venture West Development's New Portfolio Page
JTech worked with Venture West Development and
Breneman Creative Goods
to create a website with an eye-catching aesthetic, in-depth real estate portfolio pieces, and mission-driven content.
VWD now has a real estate development website design that appeals to potential buyers and partners with an authentic, infectious passion for developing the Gallatin Valley.
In-Depth Online Portfolio Entries
Venture West Development's real-estate portfolio is impressive. They needed a website structured to display their past, present, and future developments in the best light. JTech's website development team created a landing page system that Venture West Development's team could use to advertise their individual properties in depth.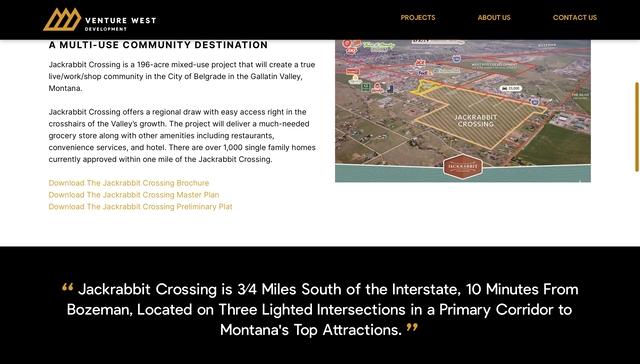 The Jackrabbit Crossing Portfolio Landing Page
Each portfolio landing page includes the options for:
An Image Gallery
Embedded Video
Custom CTA Buttons
Pre-Formatted, Dynamic Sections That Look Good—No Matter The Content
If you want a site design like Venture West Development's new website,
reach out
to JTech's website design team! We would love to help.