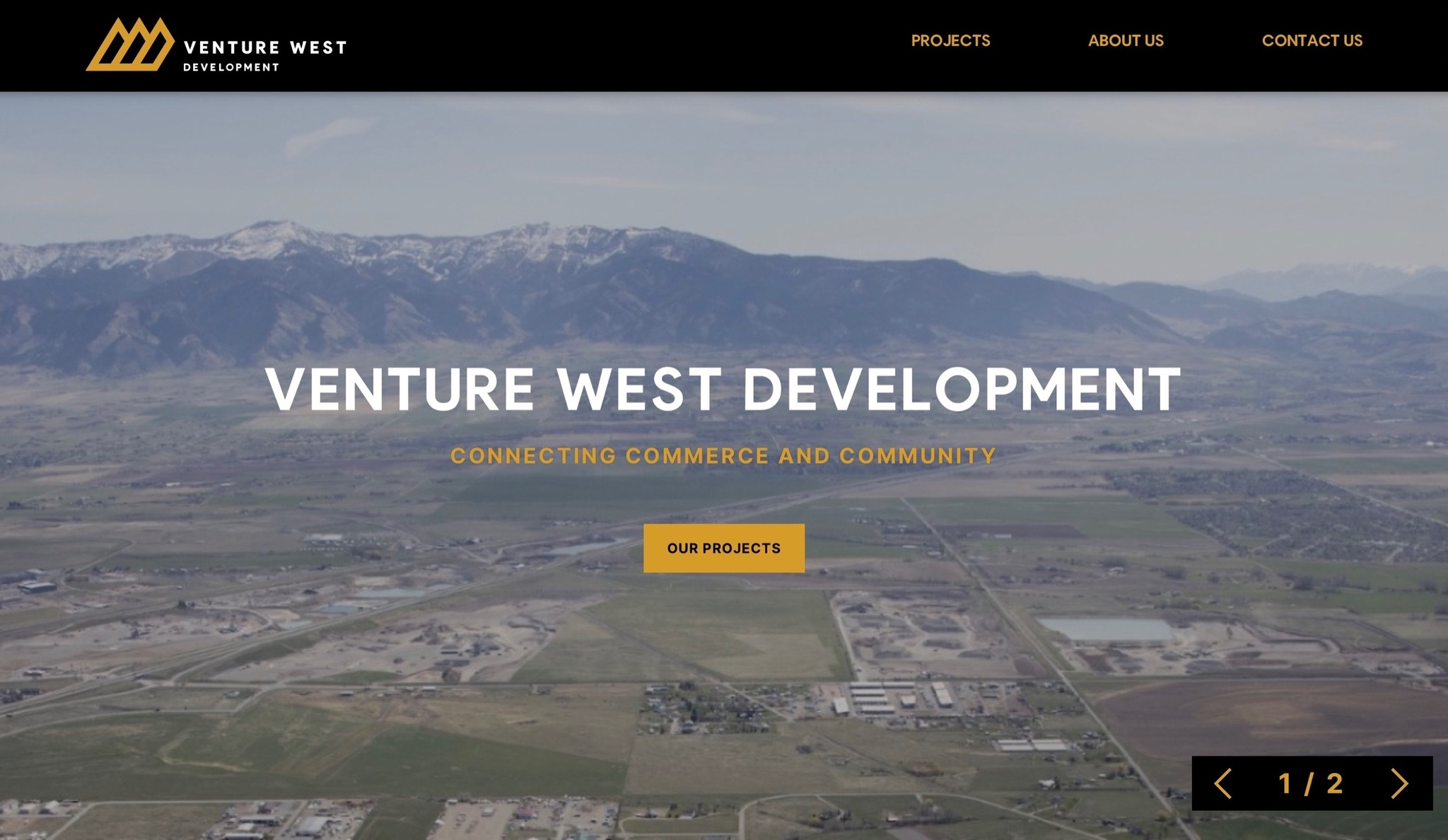 Venture West Development Launches New Developer Website
Venture West Development (VMD) hired us to develop an investor-focused website.
Venture West Development is a large-scale developer in the Gallatin Valley.
Todd Waller
, Venture West Development's founder, has led many successful real estate projects. VWD uses responsible development to build turn-key homes in complete communities.
VWD makes room for businesses to create a more usable space for new residents. No matter what, they hope to make future homeowners' lives easier and more efficient. According to Waller, Venture West Development aims to:
"build a long-lasting product that adds value for future generations after [we're] gone."
Venture West Development needed a developer website. They wanted to appeal to potential clients and development partners at the same time.
Striking a Balance With New Website Design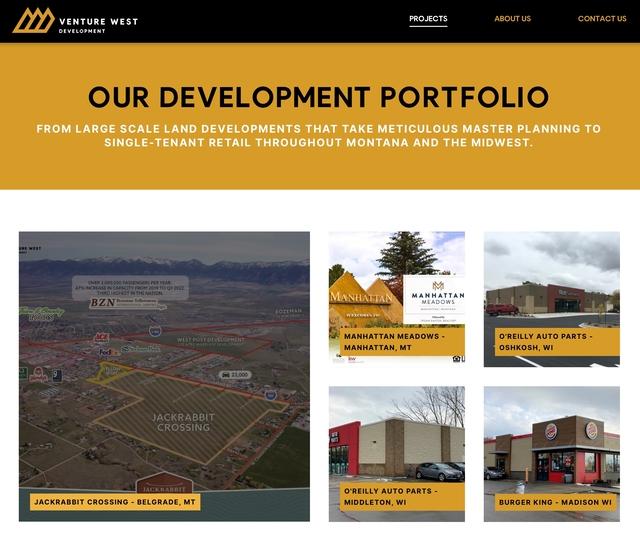 Venture West Development's New Portfolio Page
Eye-catching aesthetic
In-depth real estate portfolio pieces
Mission-driven content.
VWD now has an appealing real estate development website design. Their new site appeals to investors with an authentic, infectious passion for Bozeman.
In-Depth Developer Website Portfolio Entries
Venture West Development's real-estate portfolio is impressive. They needed a website structured to display their developments in the best light.
Our website development team also created a landing page system for VWD. Now, they can use landing pages to advertise individual properties in depth.
The Jackrabbit Crossing Portfolio Landing PageEach portfolio landing page includes the options for:

An image gallery
Embedded video
Custom CTA buttons
Pre-formatted, dynamic sections that always look good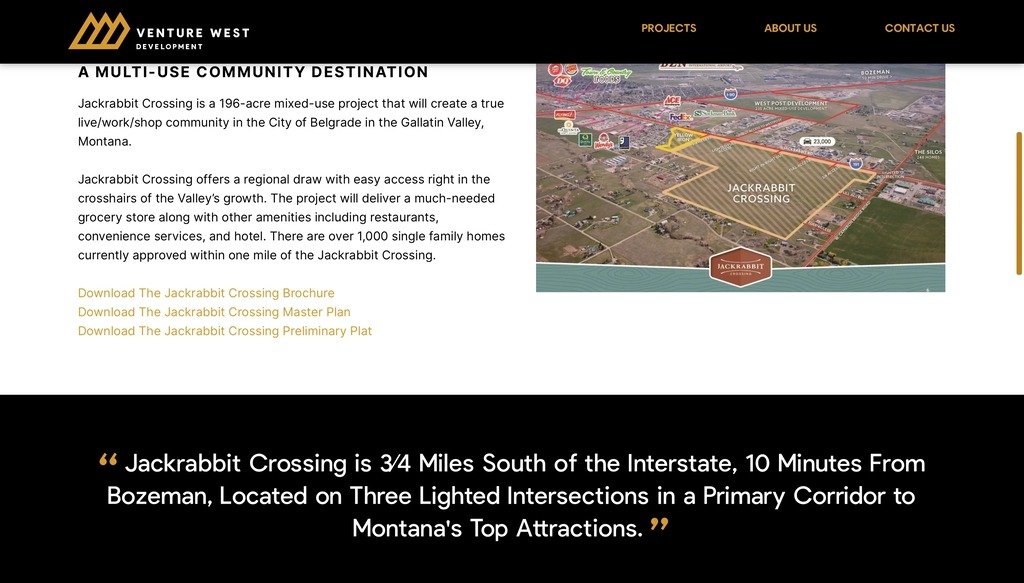 The Jackrabbit Crossing Portfolio Landing Page
If you want to create a website like VWD,
reach out
to our web design team!