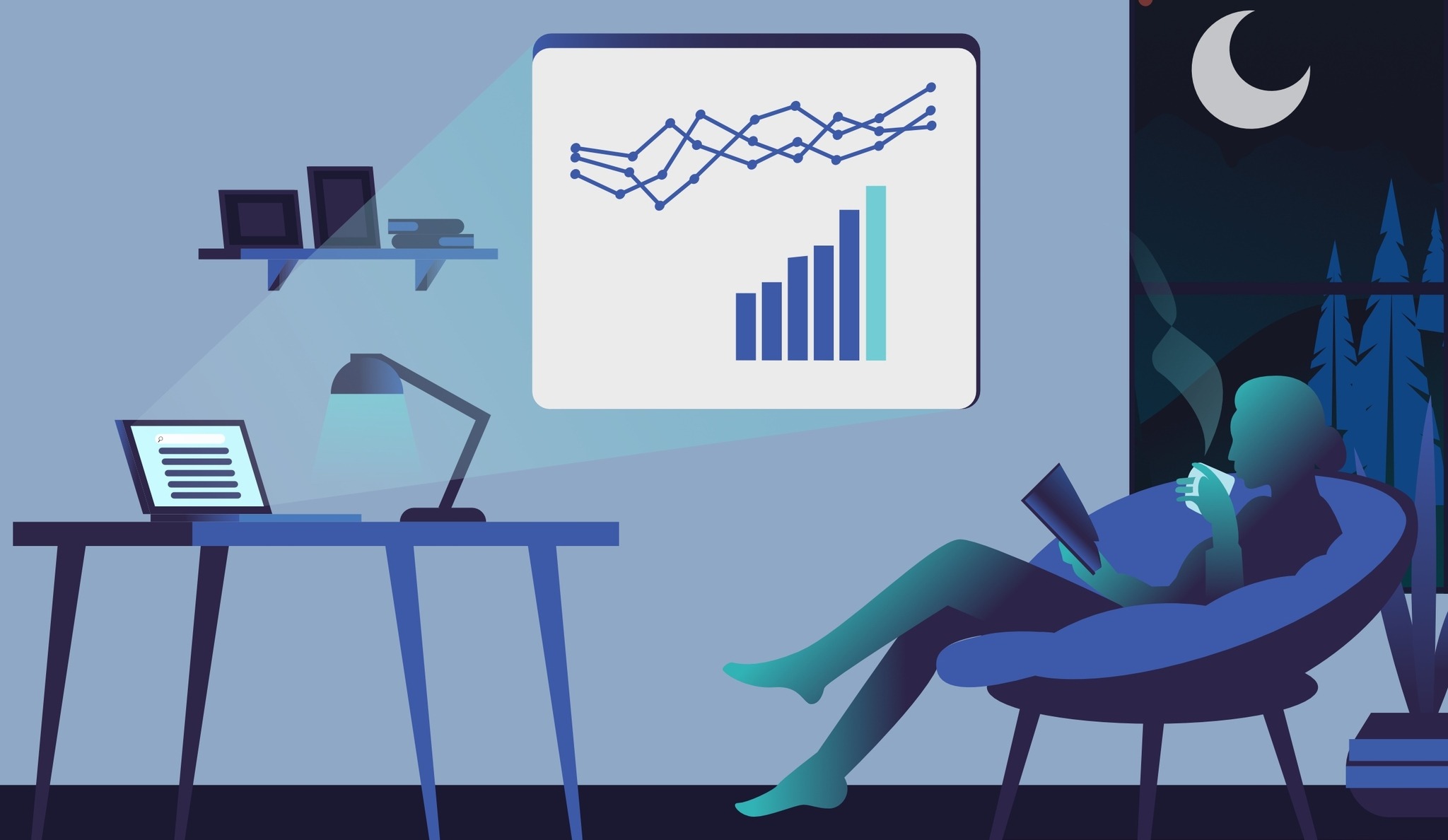 The Top 9 Benefits of SEO for Your Business
Search engine optimization (SEO) is the best solution for sustainable organic growth for your business. SEO involves a series of long-term efforts—technical website improvements, keywords additions, link building, and optimization for global or local algorithms. SEO techniques change over time with algorithm updates and shifts in keyword trends.
A well-optimized website requires consistent updates and maintenance to appear high on the search engine results page (SERP). Unfortunately, many business owners don't have the time to invest in SEO work. Search engine optimization requires training and substantial amounts of time each month dedicated to only SEO.
For this reason, JTech Communications has helped clients increase their position on the search results page with SEO best practices for years. Learn the 9 ways an SEO plan can help your business grow below.
1. SEO Keeps You Competitive
The digital landscape is always changing. Algorithms evolve, customer search terms shift, and web content goes stale.
Case in point, both Google and Bing recently implemented AI tools in their search engines. Already, AI tools are changing how customers use search engines to explore the web. It's still too early to see exactly what those changes will look like, but constant monitoring of current search behavior will be vital.
If you're not already working to optimize your website and stay on top of shifts in the SEO landscape, your competition likely is. They'll become more and more visible on the search engine results page (SERP) over time. Additionally, customer search terms will change over time. Regular help from SEO professionals can help you keep pace.
2. SEO Connects You to Your Local Audience
According to Google, "50% of local, mobile searches resulted in a store visit within the same day. Additionally,
34% of desktop and tablet searches
yielded similar results. Appearing high in local search is an essential component to finding customers in your local market. If you appear in Google's local map pack, even better.

JTech's Local Map Pack Listing
Local SEO also emphasizes optimization for your Google Business Profile (GBP). GBP optimization is one of the single most important things in local SEO. Not only does your GBP provide a quick summary of your business to new customers, it also raises the overall position of your optimized website on the SERP.
Local SEO is a must for brick-and-mortar businesses like restaurants, boutiques, and craft stores that rely on physical locations.
3. SEO Keeps Your Site's Copy Fresh
Google's algorithm maintains a freshness score for every website. Unfortunately, they don't make this score visible to users. Still, it's safe to assume that the copy on your website should change in some capacity every six months. Stay alert for drops in visibility independent of any other factors. This likely indicates that your copy has gone stale relative to Google's algorithm.
Keeping your
website content
fresh can take many forms, including:
Writing news or blog posts




Refreshing the keywords used on your website




Revising the wording on your website to match the latest iteration of your brand




Optimizing your on-page content



Creating fresh content also has other positive effects. Customers appreciate new information to engage with—increasing time on page. Likewise, Algorithm changes tend to have a lesser impact sites that generate new, high-quality content.
The easiest way to keep your content fresh is with a SEO or content marketing plan. SEO management offers gradual, ongoing optimizations. Content marketing plans include regular, longer form blog posts/articles. Either plan will help keep your website's content fresh and resilient to changes in the algorithm.
4. SEO Strategies Create a Lasting Impact
SEO is an investment that yields long-term results when it's professionally set up and maintained.

When Google's search algorithm views your website as the authority on a topic, it's more challenging to lose your position in search. High visibility numbers take a long time to achieve. Still, given enough time and effort, SEO will likely net you as many—if not more—conversions than pay-per-click advertisements (PPC).

PPC is an invaluable resource for driving immediate traffic. Still, PPC traffic is temporary and no substitute for the high-value organic traffic SEO generates.
5. SEO Maximizes the Impact Of Other Digital Marketing Strategies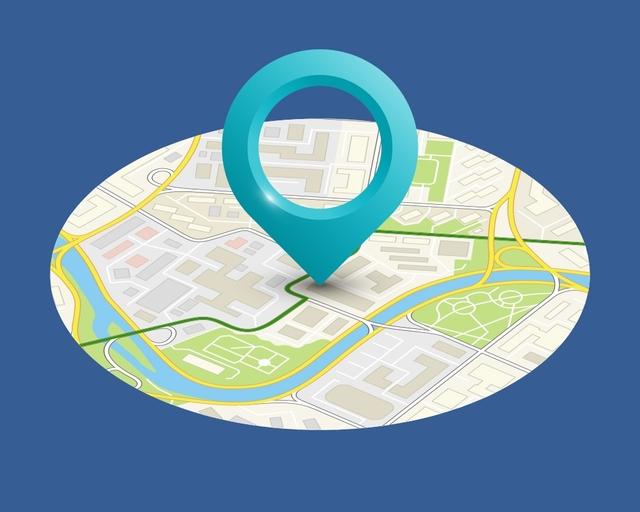 Google's algorithm gives websites that advertise on their search engine a spam score. If a website isn't optimized for search, then the cost to perform well in pay-per-click advertisements (PPC) will increase. PPC advertisements also benefit from brand recognition created by SEO campaigns.
The more visible and recognizable your brand is, the more likely potential customers are to convert. The benefit of visibility also extends into the offline advertising space. A boost in visibility anywhere can increase marketing performance across the board.
6. Any Level of Search Engine Optimization Broadens Your Reach
If you focus your SEO work, even a small amount of search engine optimization can make a huge difference in your online visibility.

JTech Communication's team of marketing professionals offer several levels and types of SEO services. Depending on the intensity of competition in your industry, even a base plan can have a massive impact on the visibility your business can achieve.

7. Technical SEO Benefits Website Usability
Google created SEO requirements to guarantee a good experience for all Google search users. So, Google holds the sites it displays on the results page to a high standard.
Page load speed, accessibility, UX, and UI design all play a part in determining how 'good' Google believes your site is. Each of these factors also determines whether visitors to your website think that your website is worth visiting.

Optimal Results from a Lighthouse page test—Google's metric for SEO performance
According to Google, 53% of mobile users will abandon a site if it takes
longer than 3 seconds
to load. Business owners need an accessible website to do business online in accordance with government regulations. Similar to ramps on a building, there needs to be certain features on a website to allow every visitor easy access to your content. It also helps search engines index your website. Good design builds trust, an
essential component of purchasing decisions
.
JTech SEO plans include adaptability for most technical SEO blocks and updates to keep pace with Google's algorithmic standards.
8. Professional SEO Helps Clarify Business Strategy
Effective SEO needs good data. JTech's search engine optimization experts track site statistics with professional monitoring tools. To name a few, JTech monitors:
Total traffic




Keyword position




Site Visibility



JTech's team reports on performance quarterly or monthly, depending on your plan. Organized traffic data can help you understand your sales funnel, target market, and position relative to competitors. Additionally, every SEO plan includes a keyword & competitor research report that identifies core keywords and competitors.
We recommend that every business set up website traffic analytics, regardless of their stance on SEO.
9. SEO Benefits Your Entire Web Presence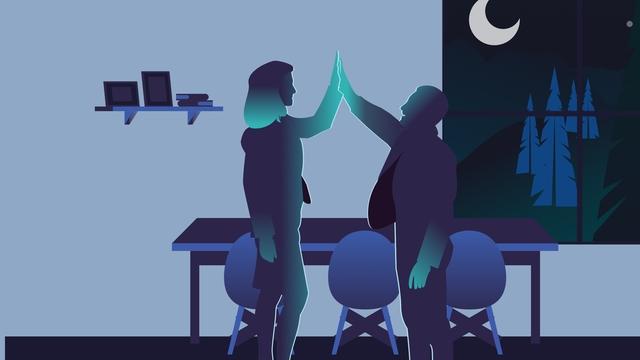 One of the most important optimization strategies for businesses is off-page optimization. That includes high authority referring domains, building out review site profiles, and optimizing Google Business Profiles (GBP). No matter the method, off-page optimization aims to increase the probability that customers will find your website.
Off-page SEO allows you to leverage the popularity of sites like Yelp & FourSquare to distribute your name throughout the web—reinforcing your brand. Off-page optimization also boosts any on-page and technical optimization efforts you perform.
What Type of SEO Do You Need?
So, should you focus on local, global, or eCommerce audiences to see the most benefit from SEO?
Local SEO
All search engines have a location-based version of their normal algorithm. So, if you're in Bozeman, MT, and you search 'restaurant,' your search results will only display restaurants in Bozeman. Local algorithms also look for different, location-specific variations of more popular keywords.
Local SEO
focuses on optimizing for regional keyword variations and for Google maps-based searches. If your business relies on a physical location or has a regional service area, we recommend local SEO.
Global SEO
Global SEO
is often synonymous with the term SEO itself. Global SEO optimizes for non-local search, and it's best suited to businesses with customers that aren't limited by region.
Global SEO also includes many hallmarks of local SEO, like GBP management and keyword optimization—just crafted for a worldwide audience.
eCommerce SEO
Online stores will benefit the most from
eCommerce SEO
. The most important distinction between local and global optimization strategy is eCommerce SEO's use of Google's Merchant Center. Merchant center allows businesses to list individual products as candidates for searches on the shopping tab.
Effective eCommerce SEO puts your products in front of customers—reducing barriers to purchase.
Talk to Our Team About Starting an SEO Plan
JTech's team of SEO experts have helped many businesses in Bozeman and Southwest Montana reach their target audience.
We encourage you to
reach out
if you're considering a search engine optimization strategy for your business. Our team of digital marketing professionals will help you find the right plan for your business.