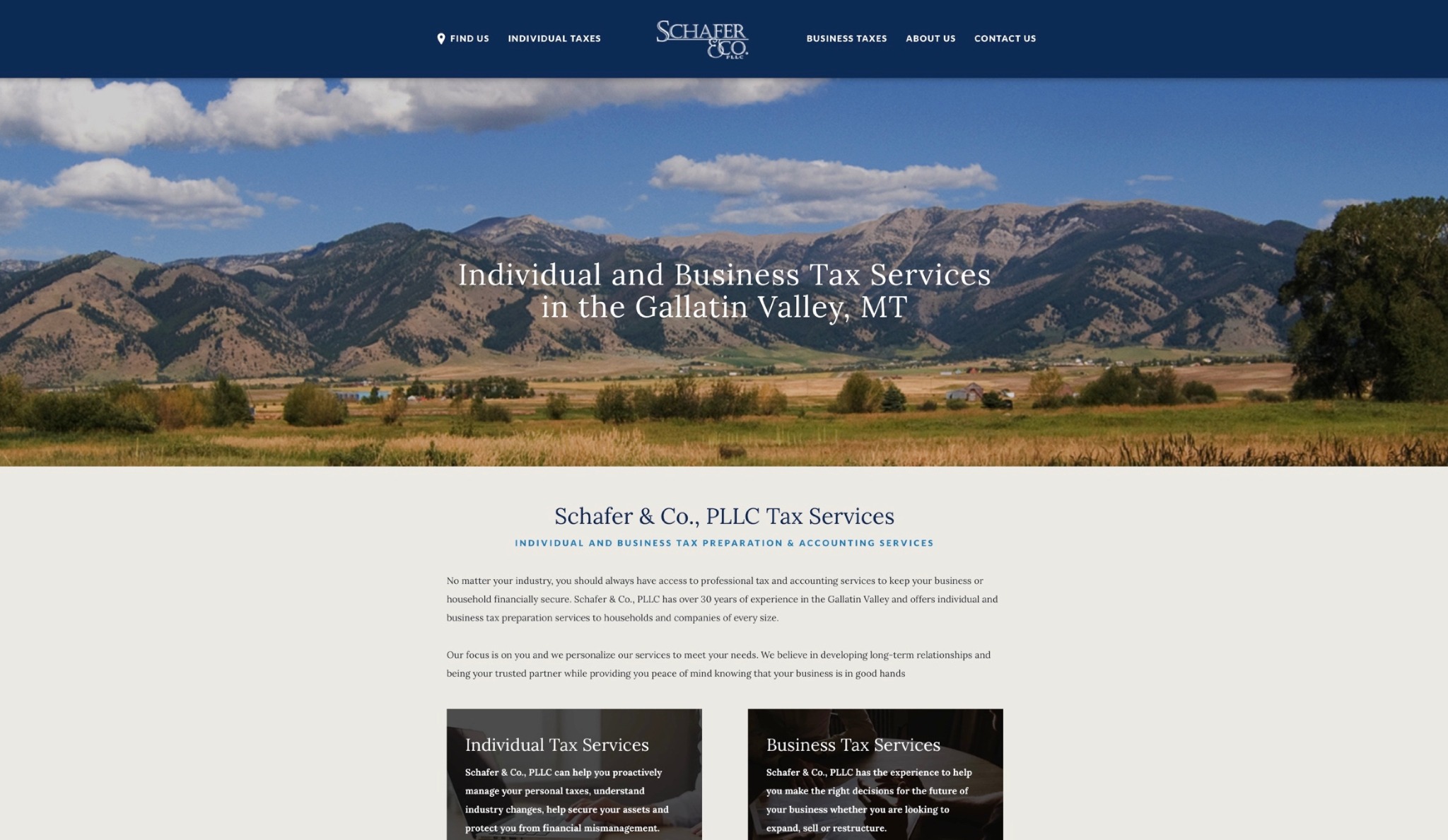 Schafer & Co Accounts for Growth With Website Design
Schafer & Co hired our web design team to build a site to advertise their services and hire new staff.
Schafer & Co.
—an accounting firm in Bozeman, MT—wanted a site to advertise their brand and culture. So, Schafer & Co's website needed to check several boxes. Their website needed to:
Balance visual appeal and functionality
Convey a strong sense of professionalism
UX Design—a Balance of Visual Appeal and Function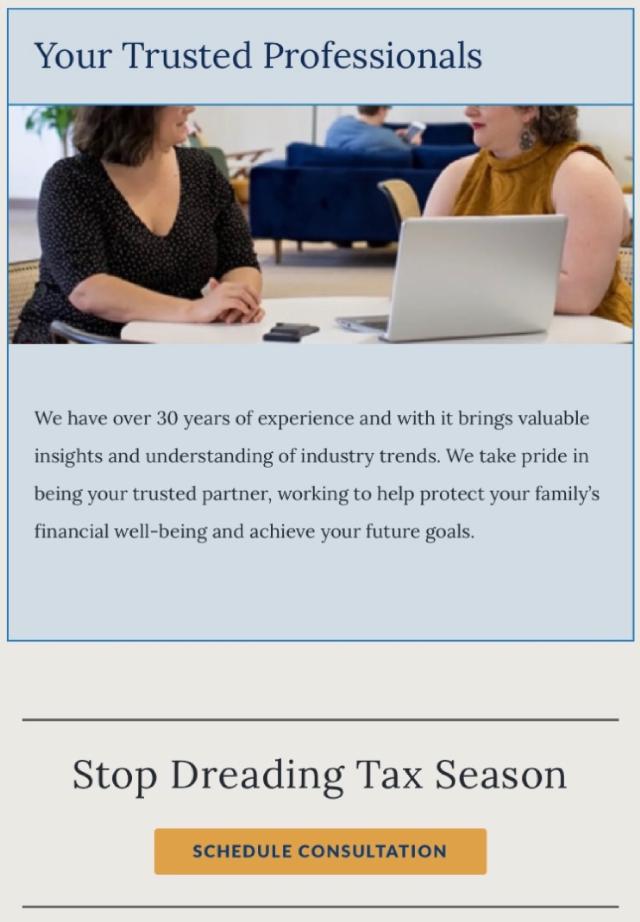 Schafer & Co., PLLC's New Individual Tax Services Page
UX designers always need to balance two concepts, form and function. Most of the time, usability and beauty are
the same
. But—in this case—we needed to move past Schafer & Co's functional needs to give them more of an 'it' factor.
We built them a gorgeous website with a full-page banner and a calming palette. Together, our website design created a site that turns heads and completes the job Schafer & Co needed to do.
Conveying a Sense of Professionalism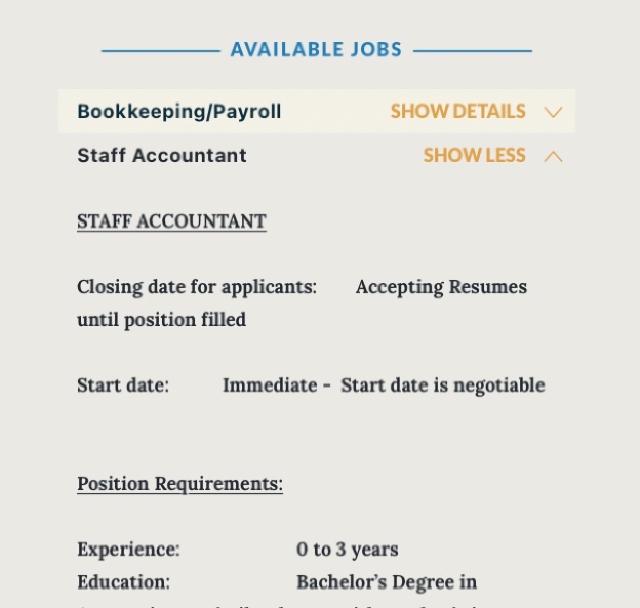 Schafer & Co., PLLC.'s New Job Board
To Schafer & Co., an appeal to professionalism was a core component of their request.
Clients, partners and employees all respect a firm that is open and honest. So, we cut Schafer & Co.'s proverbial Gordian knot and took aim at an open and fluff-free content strategy. When we were writing for them, we got straight to the point.
Our web design used a bold and straightforward design language.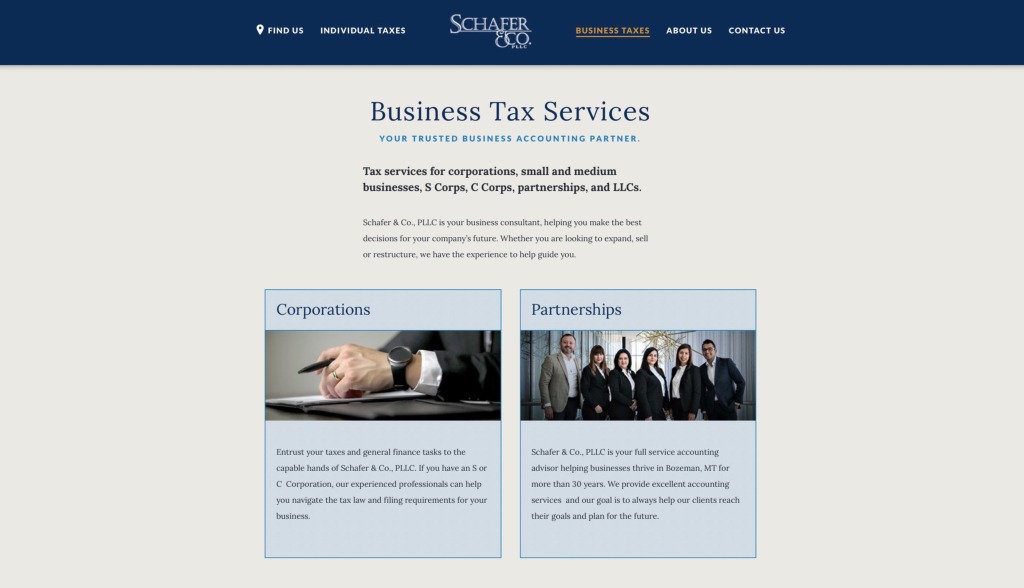 Schafer & Co., PLLC.'s Business Services Page
Schafer & Co Can Count On Their New Web Design
We love the site we designed for Schafer & Co. Their visual design and the on-page copy is elegant and direct. Their new website will serve them well far into the future.
If you're looking to
hire a web design agency
for your accounting firm, reach out! We're excited to meet another lifelong client.