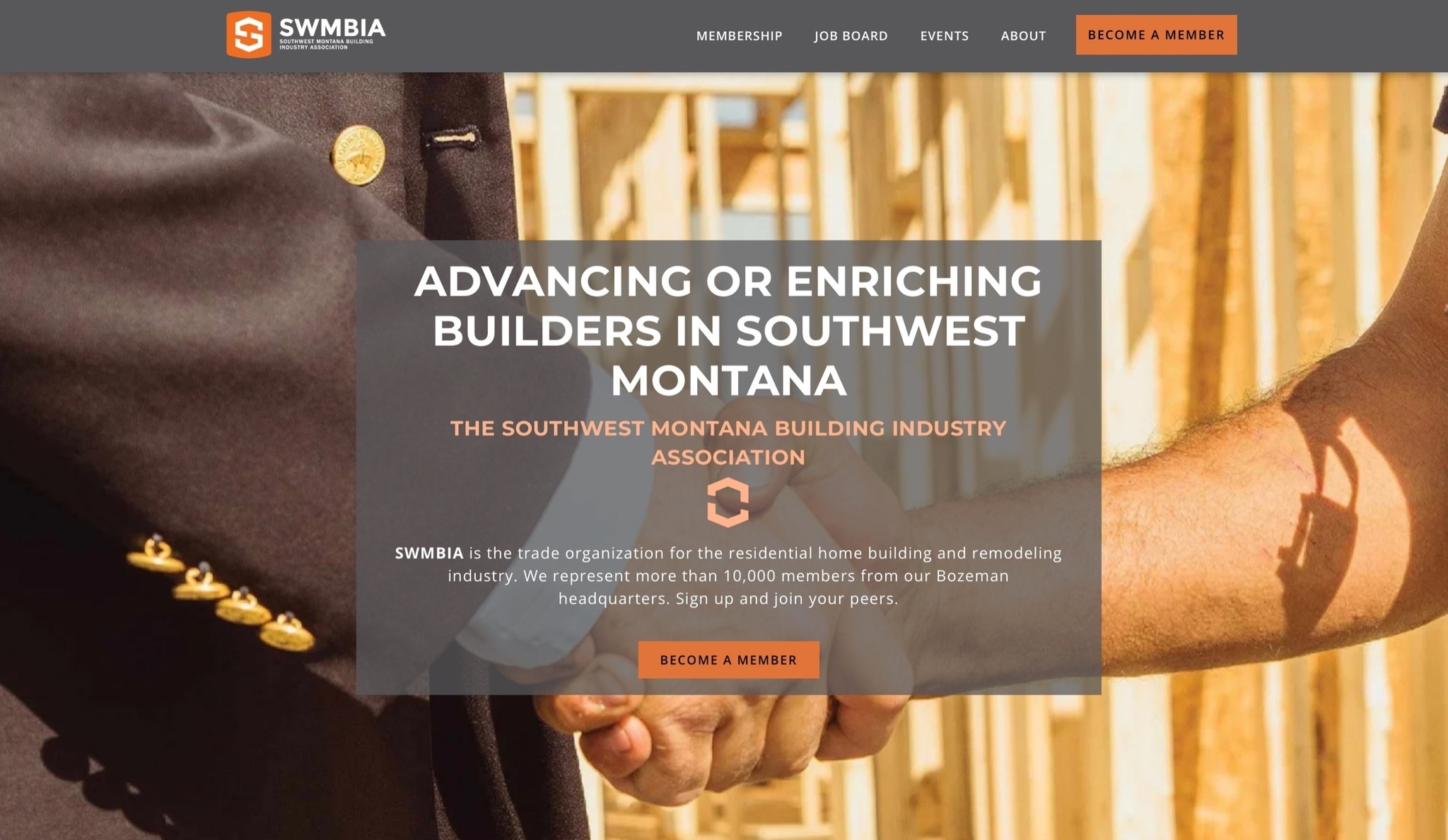 SWMBIA Launches Authoritative Website for MT Builders
The Southwest Montana Building Industry Association (SWMBIA) hired us to refresh their website.
SWMBIA
is the voice of home builders and remodeling professionals in Southwest MT. They provide advocacy, networking, and education that elevates the home-building industry. Krystal Feilder, SWMBIA's president, and her team work to ensure a high quality of life statewide.
Before hiring our team, SWMBIA used a WordPress site that became difficult to edit. Important tools, like their member directory, had also broken. This hampered their push toward a stronger building industry.
In short, SWMBIA needed a more reliable tool. They also needed a site that refined their existing design to match their evolved brand.
Removing Plugins to Build a More Reliable Website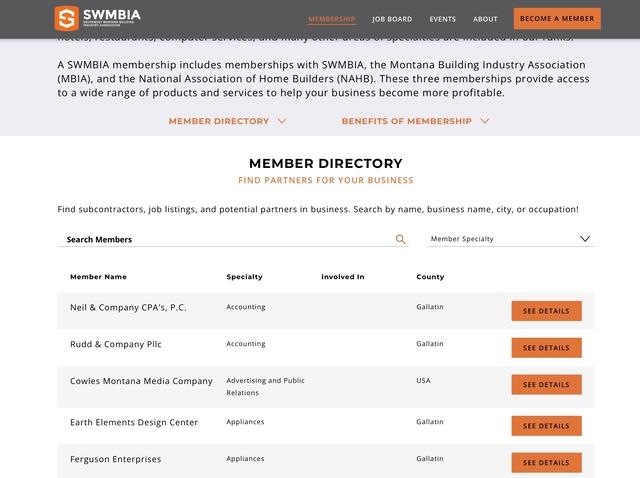 SWMBIA's New, Custom Member Directory
SWMBIA's new site includes a custom-built member database & job board. Before working with our team, they relied on WordPress plugins that broke over time.
Our development team created web app-like tools that don't need updates. The custom solution we built for them won't break for the foreseeable future.
Finally, we wrote every part of SWMBIA's website with accessible, reliable code.
Web Design That Keeps Pace With an Evolving Brand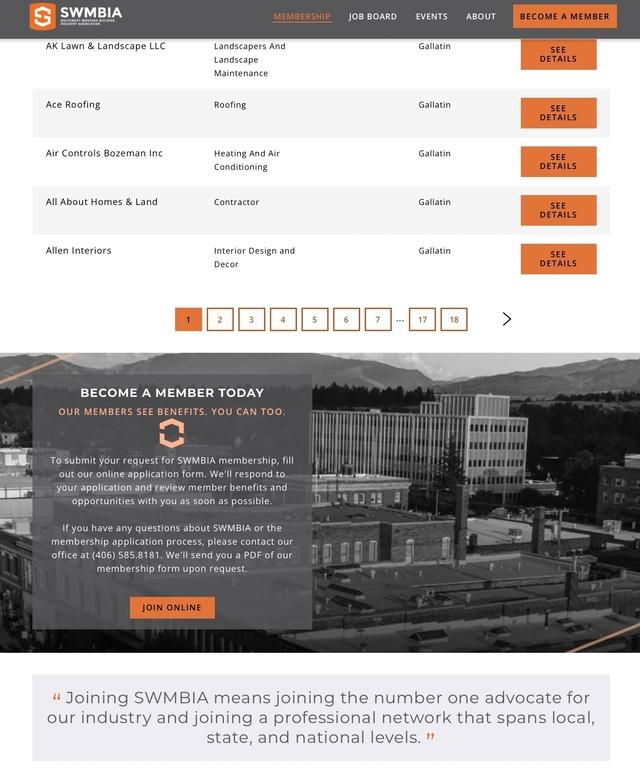 A Preview of SWMBIA's Newly Evolved Website Design
Like all brands, SWMBIA has evolved throughout the years. Our designers refined their brand until it mirrored the evolution of their brand.
Our website design team refined SWMBIA's existing design using streamlined versions of their existing bold, geometric elements. This design choice provided a strong visual that strengthens SWMBIA's foundation of trust within Montana's builders.
SWMBIA's new website will now support its mission as it continues to grow. We're excited to continue improving their website as they evolve.
Reach out today
if you want an authoritative website design that matches your brand. We would love to help you grow your business.