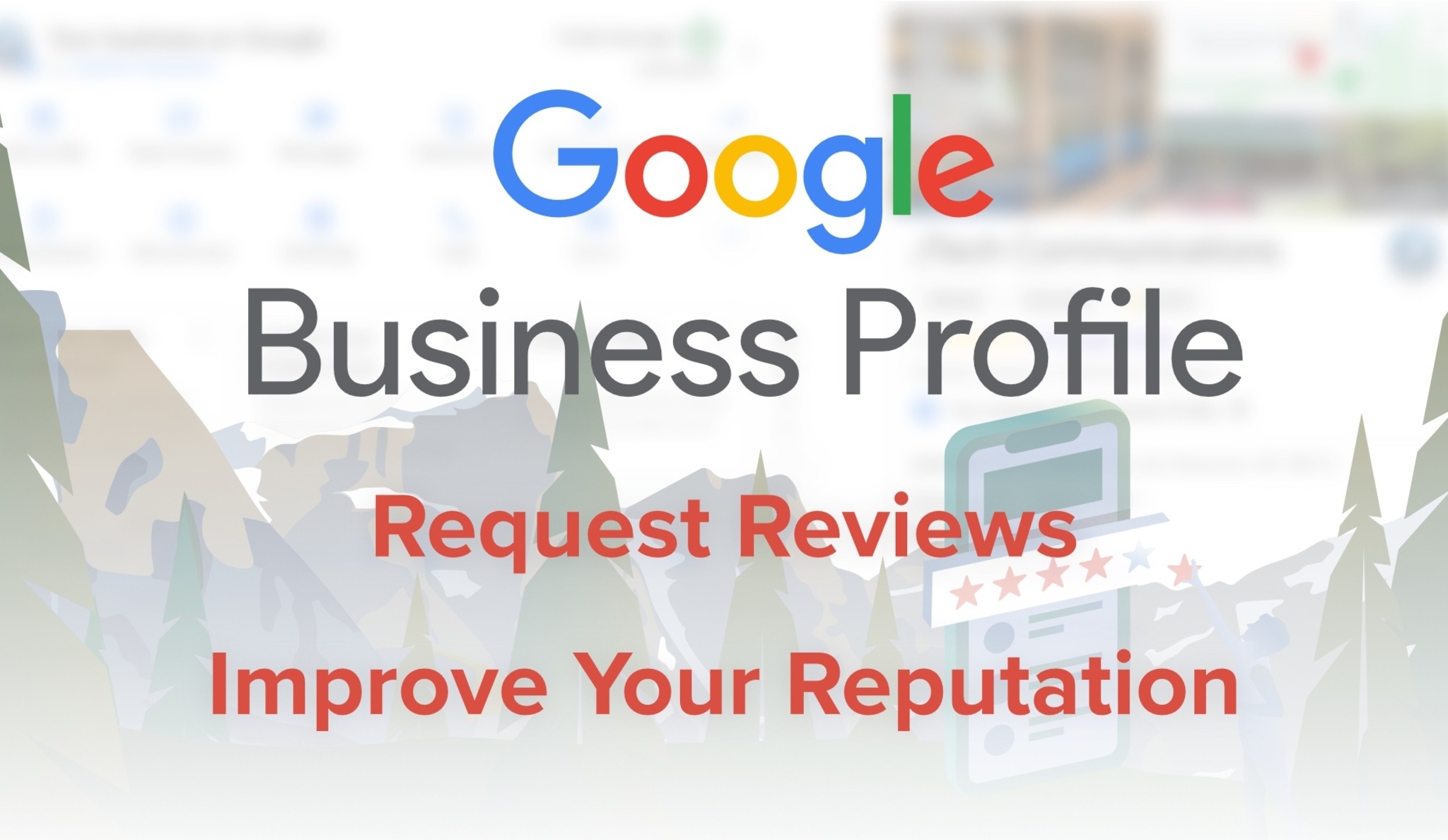 Improve Your Reputation: How-To Request a Google Review
49% of consumers trust reviews as much as friends and family (
Search Engine Journal
). Google reviews also improve local SEO. Google also connects in-depth, positive reviews to increased in-store visits and search visibility (
Google
).
In other words, good reviews on your Google Business Profile (GBP) could be the key to your website's visibility. If you feel like you're doing everything else right, consider asking for more reviews.
So, how do you get reviews for your GBP? Using your Google Business Profile's review link tool is often the best option.
Creating a Review Link for Your Google Business Profile
To create a review link for your Google Business Profile, follow these steps:
1. LOG INTO YOUR ADMIN ACCOUNT
You can log into your GBP admin account from any browser. Navigate to google.com. From there, log into the Google account associated with your GBP.
We recommend your default Google account to the account that manages your GBP.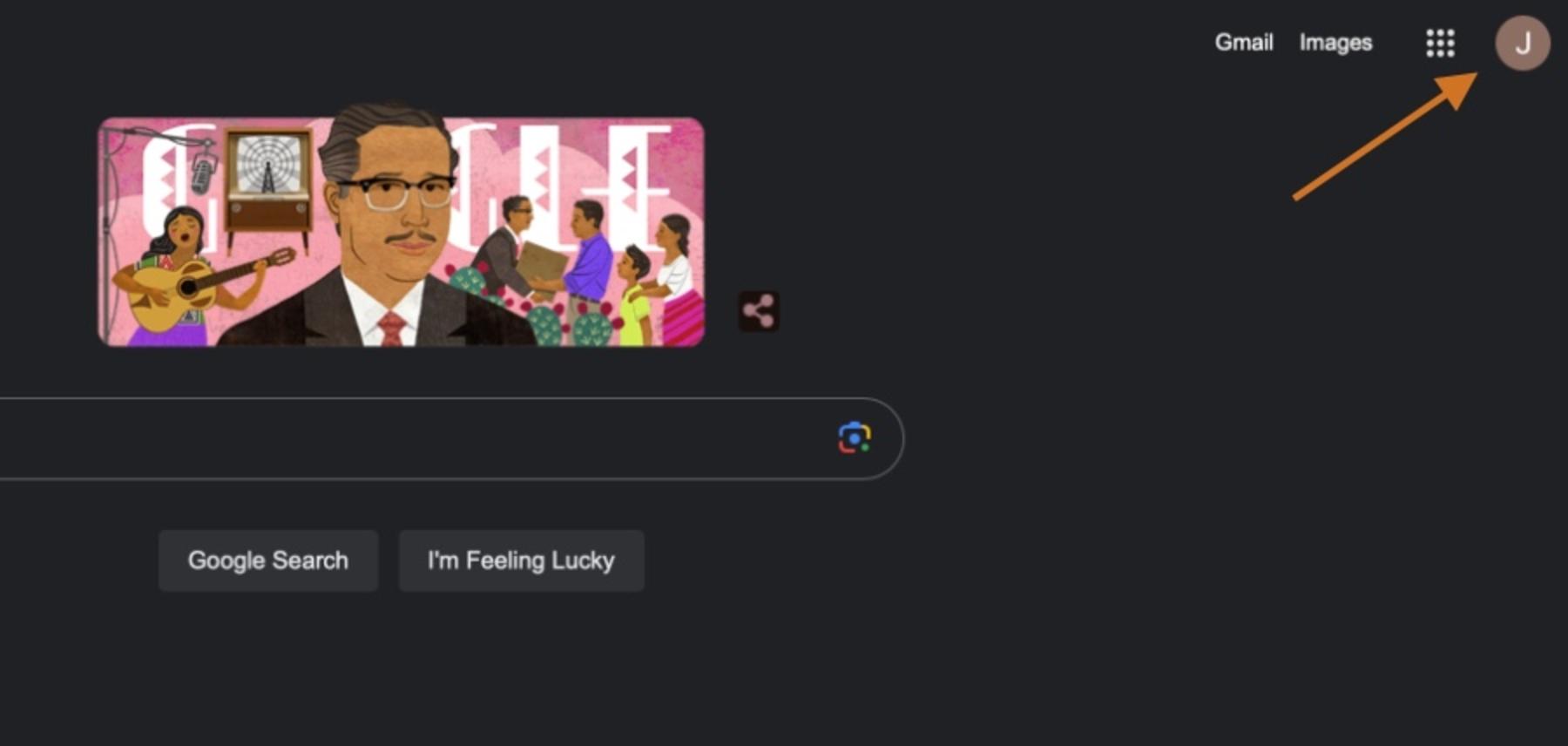 Logging Into Your Account AFTER Searching Your Business Will Bring Your Back to the Search Screen.
2. NAVIGATE TO YOUR GBP LISTING
Search the name of your business using Google search. The 'Your business on Google' dashboard will appear above all search results.
3. LOCATE THE 'ASK FOR REVIEWS' BUTTON
Clicking the downward pointing arrow will reveal your Google Business Profile's "Ask for Reviews" button.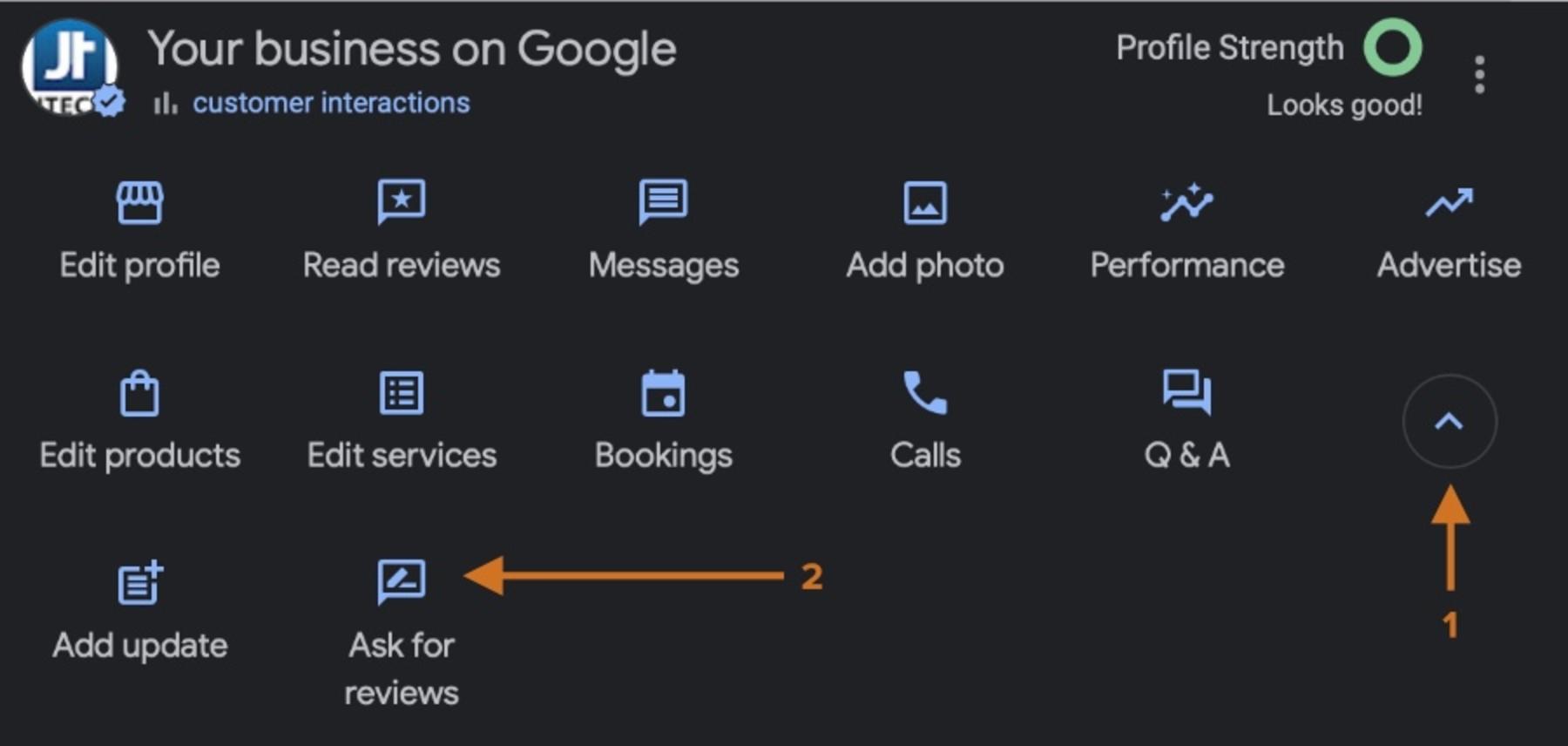 The "Ask For Reviews" Button Can Only be Found By Expaning Your GBP Controls.
4. COPY YOUR GOOGLE REVIEW URL
Clicking the 'Ask for Reviews' button will open the 'Get More Reviews' pop-up window. Use this slip to email or message your review link to the correct customer. You can also copy your GBP's specific review link to use in any way you would like.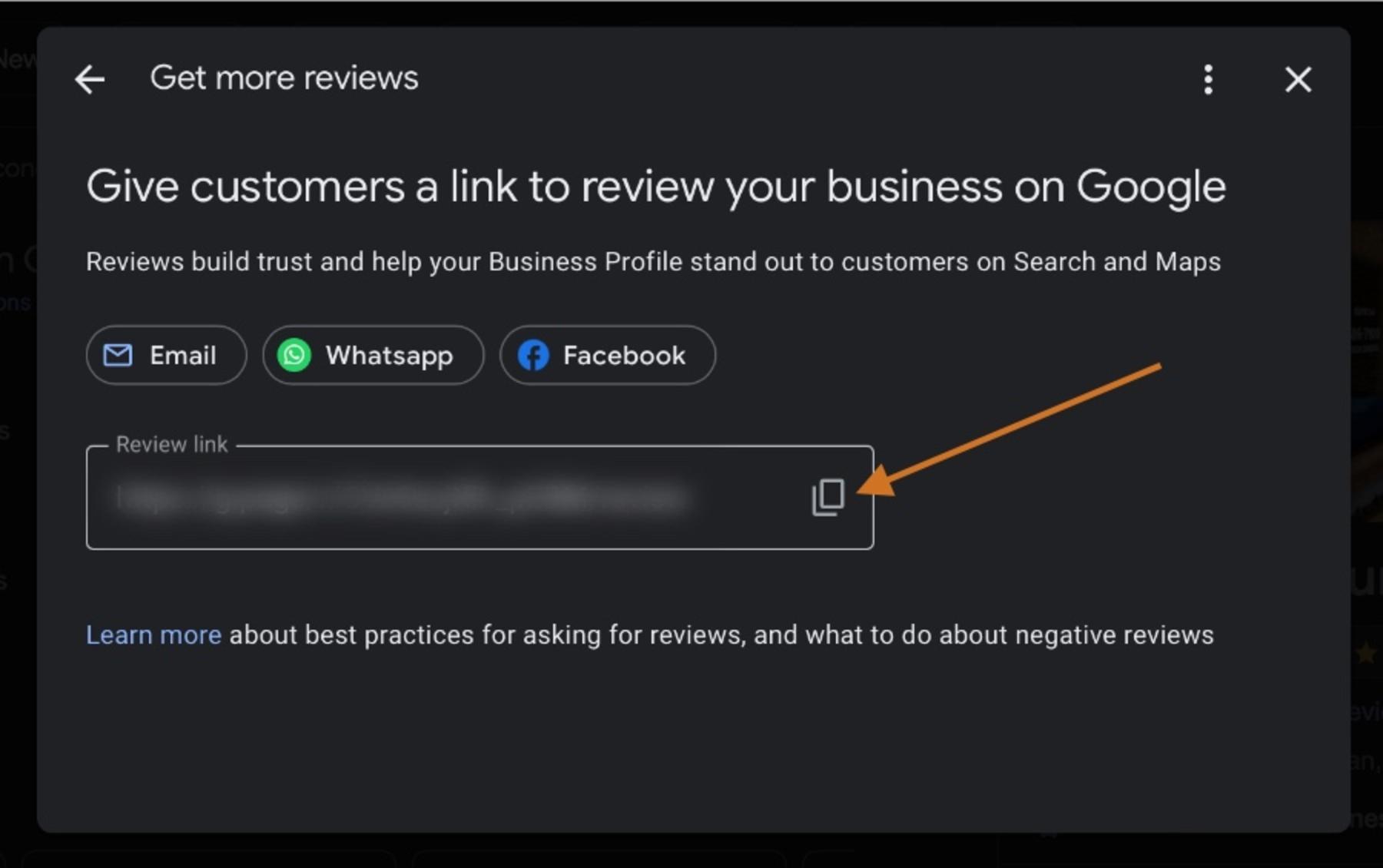 Copying Your GBP Review Link is Often the Most Versatile Way to Request Reviews.
Your review link should not change, so save it somewhere safe once you've copied it.
Google's Recommended Review Gathering Best Practices
Google recommends
four key actions
to take when requesting customer feedback. Those actions are:
VERIFYING YOUR GOOGLE BUSINESS PROFILE
Un-verified business profiles can't respond to reviews and won't appear in searches. Any reviews you gather will do you no good if you don't have a profile to display them on.
REMINDING CUSTOMERS TO LEAVE REVIEWS
Your clients are busy running their business and living their lives. They will often appreciate a reminder if they've already agreed to leave a review. Remember not to offer prizes for reviews. Google views incentive-driven reviews as untrustworthy/spammy.
REPLYING TO REVIEWS
Replying to reviews builds trust in existing and future customers. Your existing customers learn that you value feedback. New customers get a glimpse of what you're like to work with.
VALUING ALL REVIEWS
Google asks GBP managers to treat all reviews with respect. Still, if a review is unfair, Google states the following:
'You can always respond to a review to show the customers that you care and provide additional context.'
Use Your GBP for Organic Growth With Local Bozeman SEO
Organic growth requires an ongoing effort from your SEO team. So, consistent GBP management is key.
In fact, Google's search algorithm often prefers reviews that come in at a gradual pace. Stay consistent with your requests so Google and potential customers know you provide high-quality customer service. You will see your local SEO improve with time.
If you would like the help of our SEO professionals, please reach out through our schedule consultation form. Our
digital marketing team
is always excited to help a new business grow.