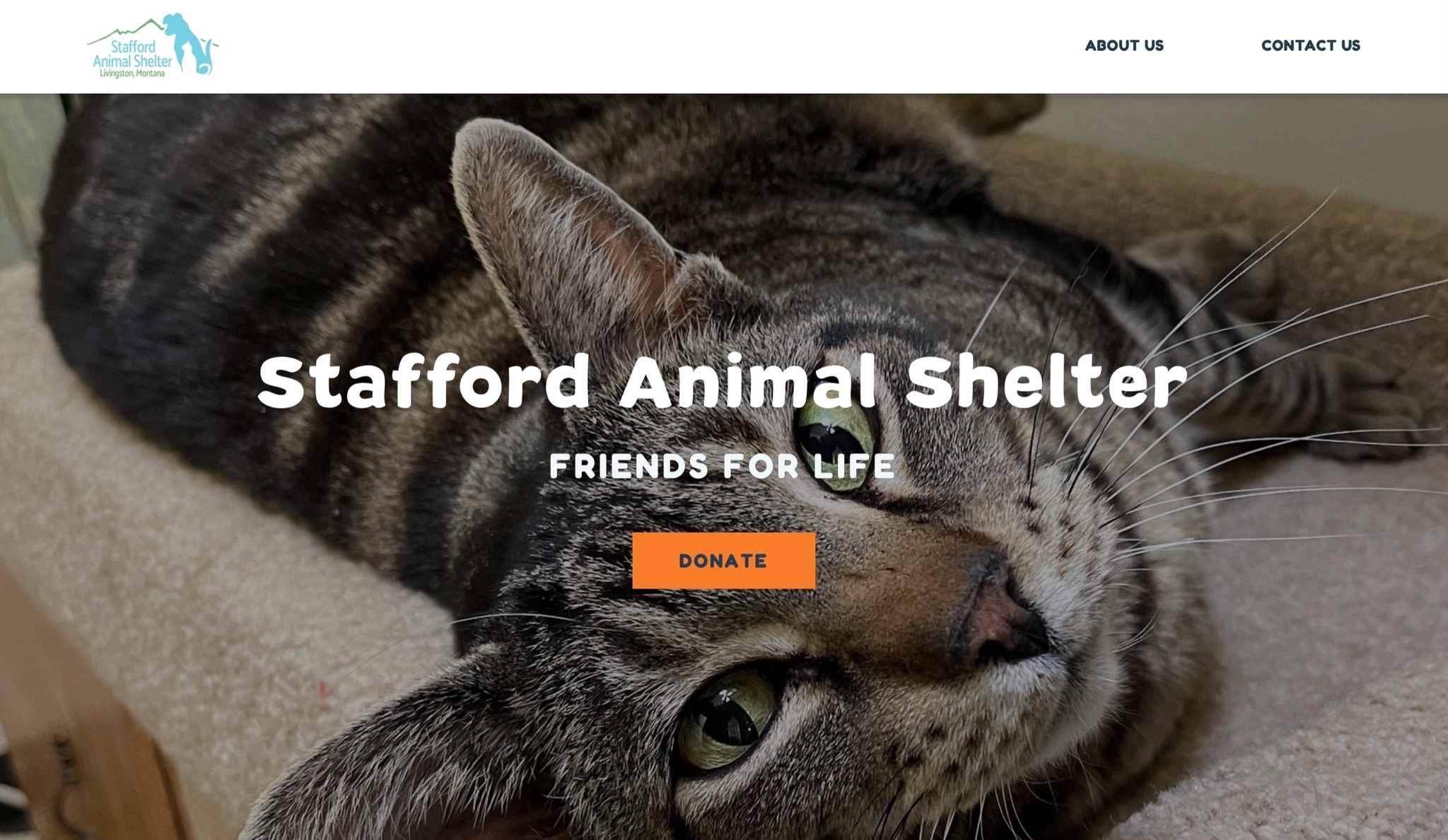 Stafford Launches a Redesigned Animal Shelter Website
"The Stafford Animal Shelter prevents animal distress by caring for displaced animals, facilitating adoptions and reunions, minimizing pet overpopulation and pioneering humane education & community outreach."
Their animals are always happy & cared for—showing their staff's exceptional care. Several of JTech's employees have adopted animals from Stafford. We can attest to the incredible way they do business.
Donating an Animal Shelter Website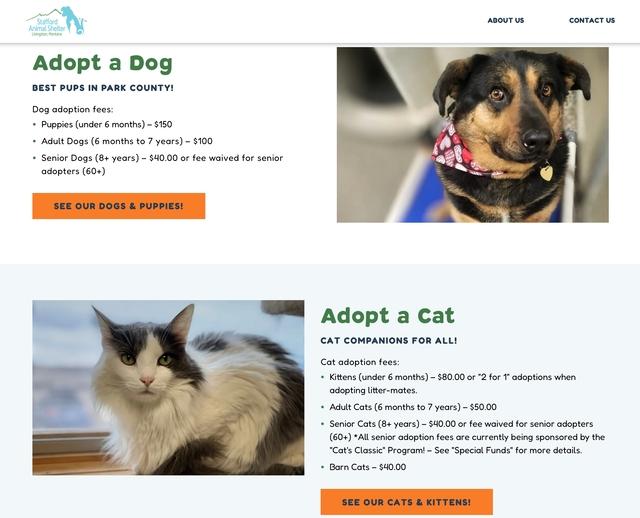 We Helped Stafford Condense All Adoption Links, Surrender, Donation, and Lost and Found Details Onto a Single Page—Removing A Need for Their Previous Four.
The Stafford Animal Shelter's used to rely on a legacy WordPress website. Their old website was difficult-to-edit and suffered from page creep.
In short, their website was no longer working for them. They needed a new solution to continue providing Park County with excellent care. JTech stepped in to donate a new website that would give them a more elegant solution.
To give a short example of our work, JTech's team helped Stafford condense:
Adoption information
Surrender information
Donation information
Lost and found information
Onto a single page—removing a need for their previous four.
Additionally, our website design team created a charming, updated design and copy that refined their message.
What Stafford Animal Shelter's New Website Means for the Future
The JTech and Stafford teams are delighted with the new Stafford Animal Shelter website. It presents information in a clear and concise way, looks gorgeous, and gives Stafford a visual platform to display adoptable dogs, cats, and zoo animals.
We're also excited to say that the Stafford Animal Shelter's new website was ready to launch alongside their reopening following flood repairs. We hope that this site—and any future additions—will serve them well for the foreseeable future.