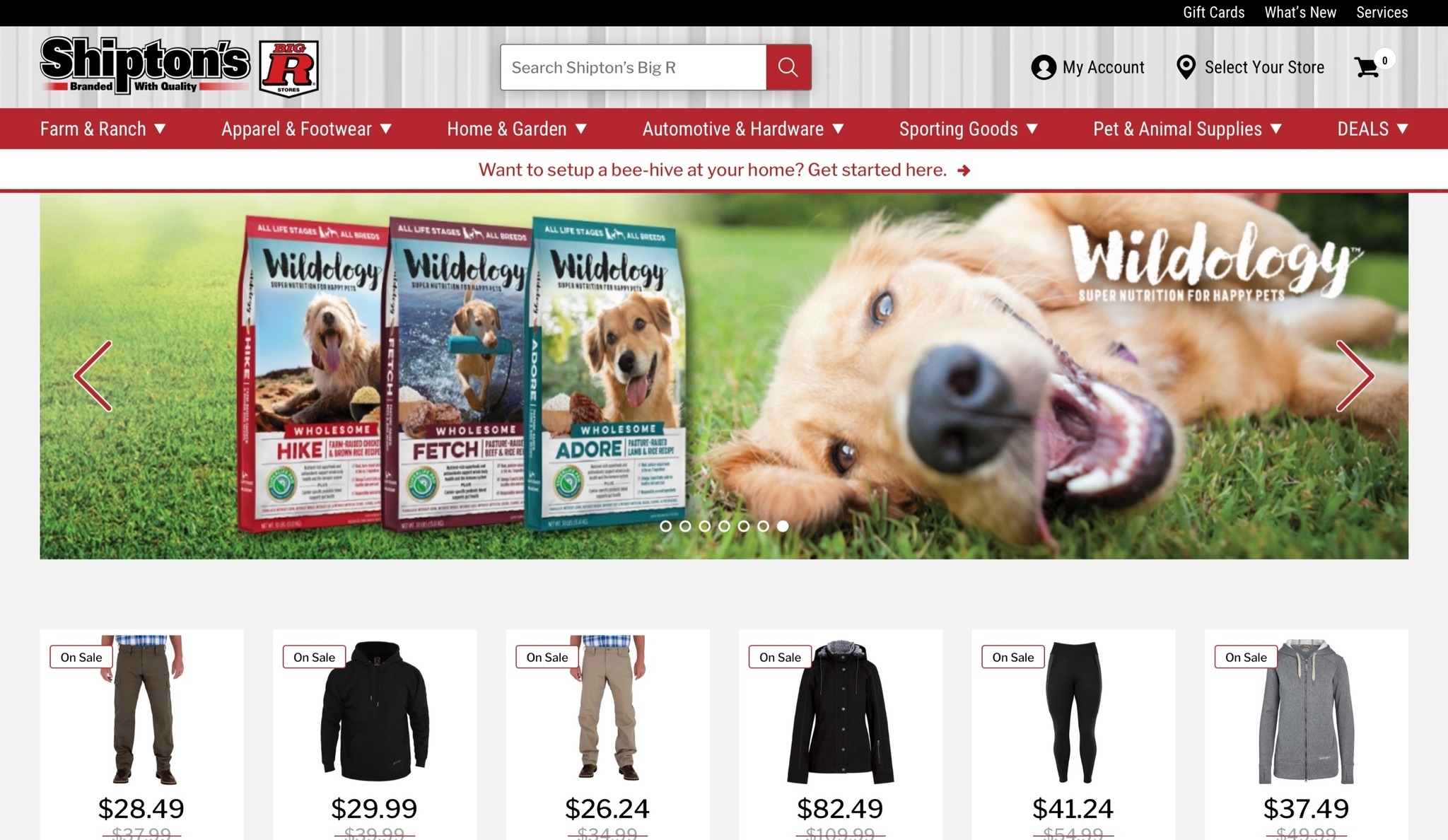 Shipton's Big R Launches Refreshed eCommerce Website
Shipton's Big R has worked with JTech's eCommerce website design team for years. Over time, we've helped Shipton's Big R launch its first website in 2015. Then, in 2019 we helped them refresh their original design. Now, we're proud to say that we've helped Shipton's Big R launch a third redesign!

Shipton's Big R's eCommerce team wanted to update four aspects of their website to improve their ability to sell online. We updated their aesthetic, product filtering system, navigation, and back-end product management tools.
eCommerce Website Development That Improves The User Experience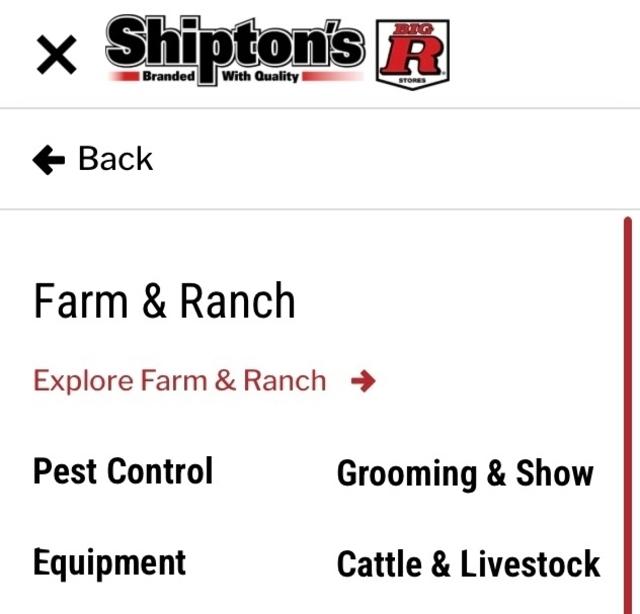 The New Shipton's Big R Navigation on Mobile
Shipton's Big R improves both the shopping and website management experience. Their top nav now mirrors retailers like Murdochs—updating their design to the industry standard.
We also worked with Shipton's Big R to improve the experience for their target audience. Now, their website includes improved product filtering and more descriptive product pages.
Finally, JTech built out a custom admin user portal. The new portal condenses the most important product, discount, and top navigation editing tools into one location. Shipton's Big R's website is easier to edit than ever—no matter who uses their new eCommerce platform.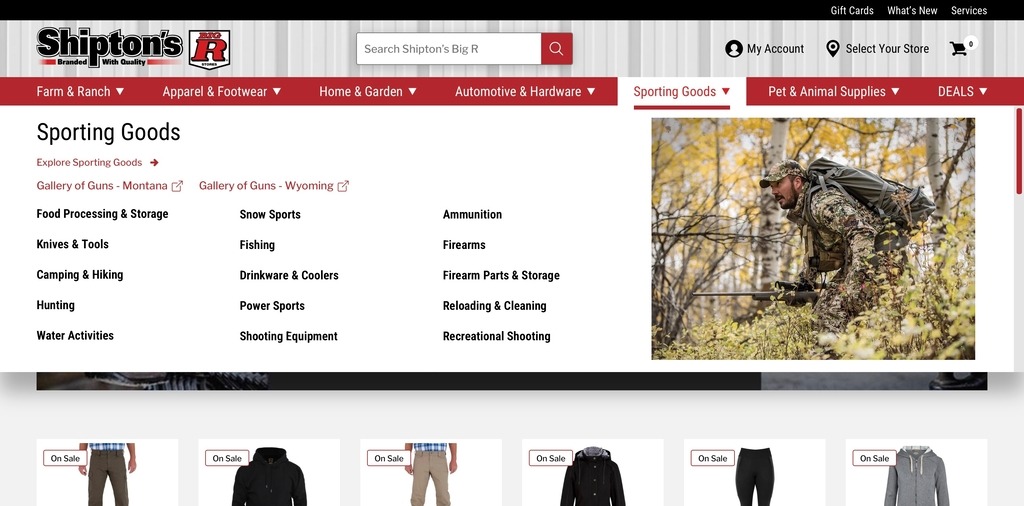 The New Shipton's Big R Navigation on Desktop
We're Excited to Continue Working With Shipton's Big R into the Future
We're honored that Shipton's Big R trusts our team to refresh their website time and time again. We look forward to helping them improve their eCommerce tools in the future. To learn more about how far their website has come, read our original launch post (https://jtech.digital/shiptons-big-r-launches).

JTech Communications is a full-service digital marketing and eCommerce website development company. If you're inspired by the Shipton's Big R website redesign, please don't hesitate to reach out. We would love to help your business add eCommerce to your website or build a new eCommerce website from scratch. Our website design team can't wait to hear from you!