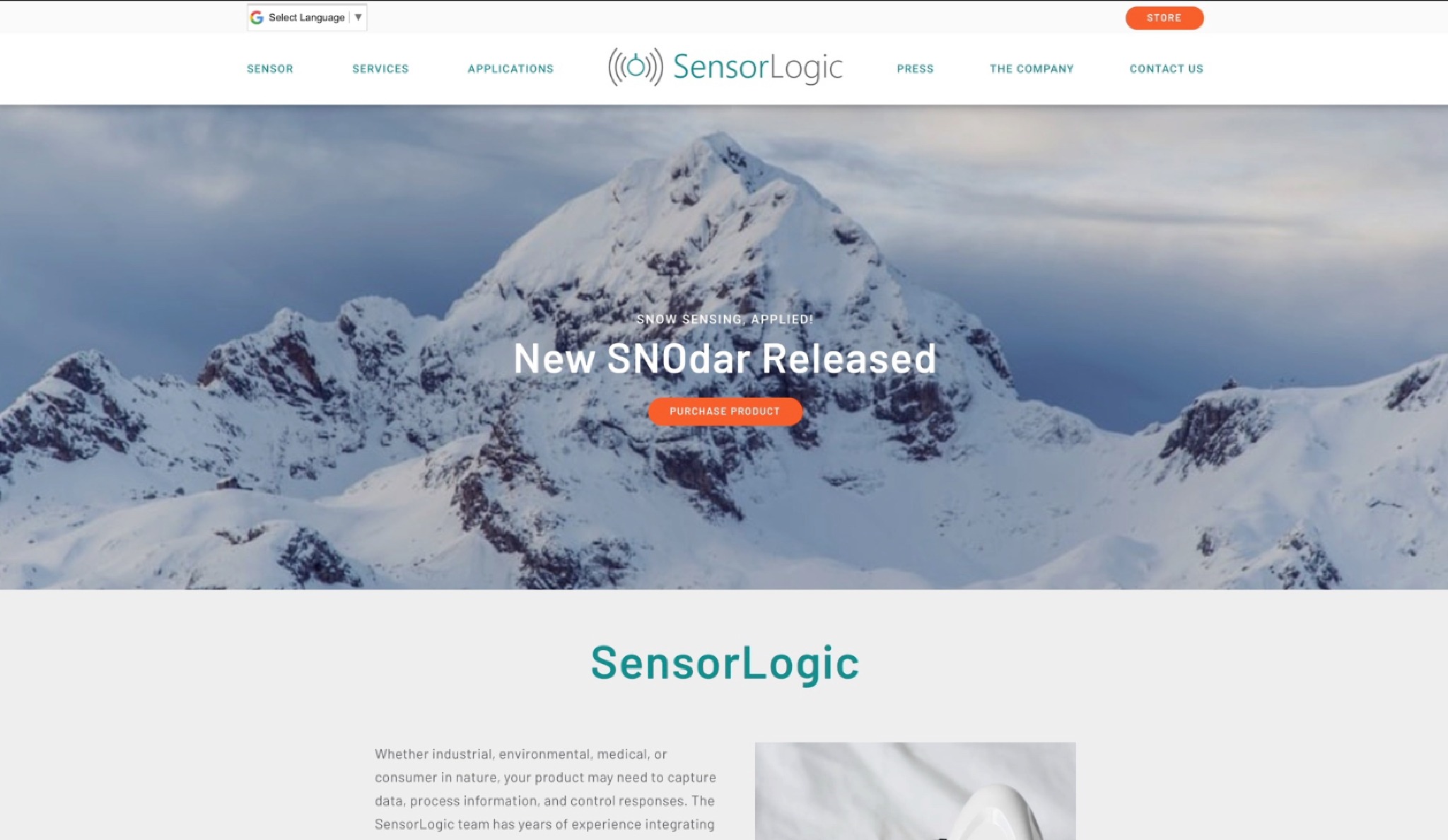 SensorLogic Launches Website Fresher Than New Fallen Snow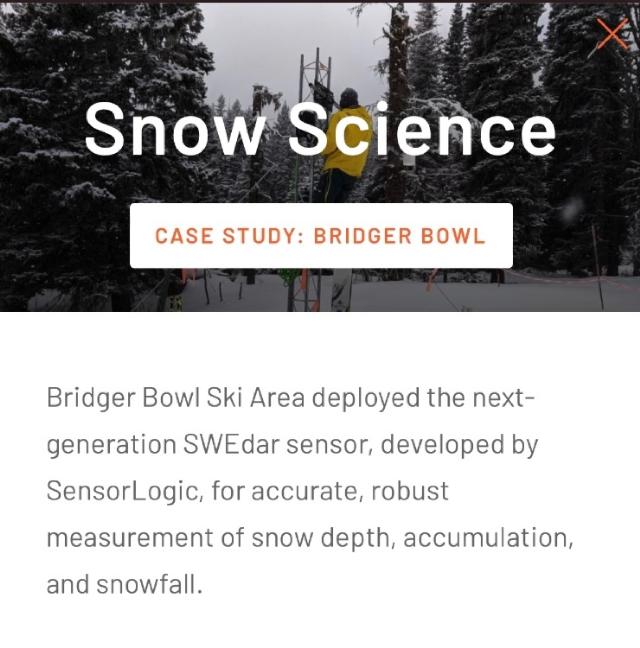 SensorLogic's SWEdar Sensor Case Study of Bridger Bowl
SensorLogic—a sensor company based in Bozeman, MT—has been creating sensing solutions that deliver actionable data since 2006.
SensorLogic
made waves with a revolutionary remote snowpack measuring sensor installed at ski resorts like Bridger bowl. Now,
SensorLogic has been experiencing solid growth over the past few years. They've worked to keep pace by expanding their facility, capacity and technical expertise. Today SensorLogic works for everyone from Fortune 500 companies to smaller start ups.
The Motivation Behind SensorLogic's Web Design Upgrade
The SensorLogic team's ability and business have grown steadily over the past several years. Now, they've upgraded their facility for better production and they're working on a path for future growth.
SensorLogic's plan includes a website redesign that could keep up with—or speed up—their growth.
So, the SensorLogic team has discarded their old WordPress website in favor of a high-quality, custom solution from JTech's web design team. When we initially talked with the SensorLogic team, they felt very strongly about working with a local company—even though they are a national brand.
Our team of local, professional designers and developers built SensorLogic a new website that upgrades performance and integrates powerful on-page and technical SEO features. Better yet, their new website will be more secure and stable than their older WordPress solution.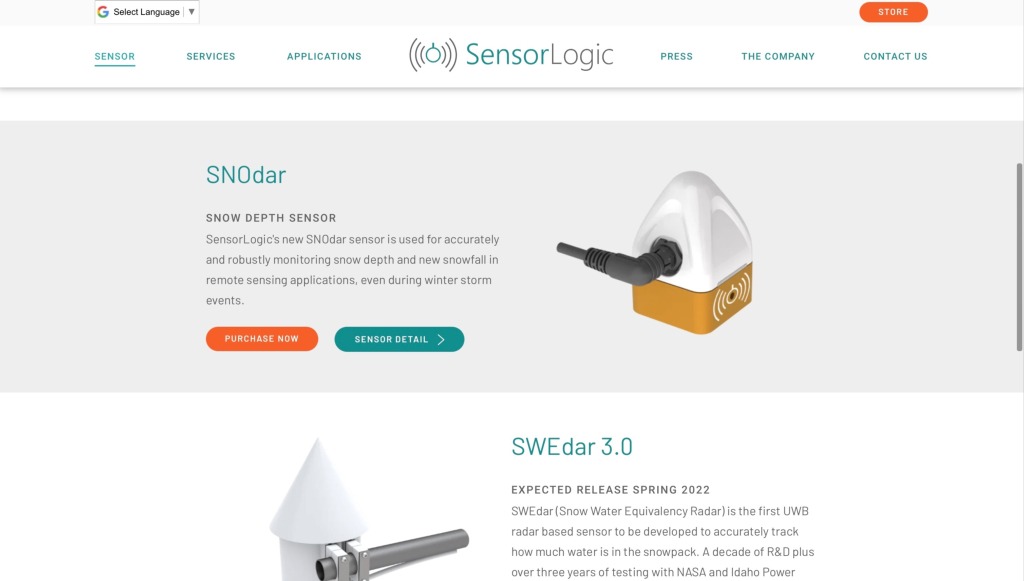 SensorLogic's New Product Page
The Reason Why Custom Sites Are More Secure
Why are WordPress sites so vulnerable to hackers?
Three reasons, WordPress sites need third-party plugins to function, are hosted on shared servers and suffer from a lack of security oversight.
If a hacker exploits an out-of-date plugin, all sites on that server are now at risk—with no one the wiser.
Without plugins
Securely on our in-house servers
With constant security oversight
This security gives SensorLogic's team the confidence they need to expand their business.
We're Excited to See How SensorLogic Grows Next
SensorLogic's new site will allow them to drive traffic to their online store well into the future. We couldn't be more thrilled to help the SensorLogic team take their next steps with our web page designs and search engine optimization.
If you want a custom website designed for your growing business,
schedule a consultation
with us, and let's talk about it!