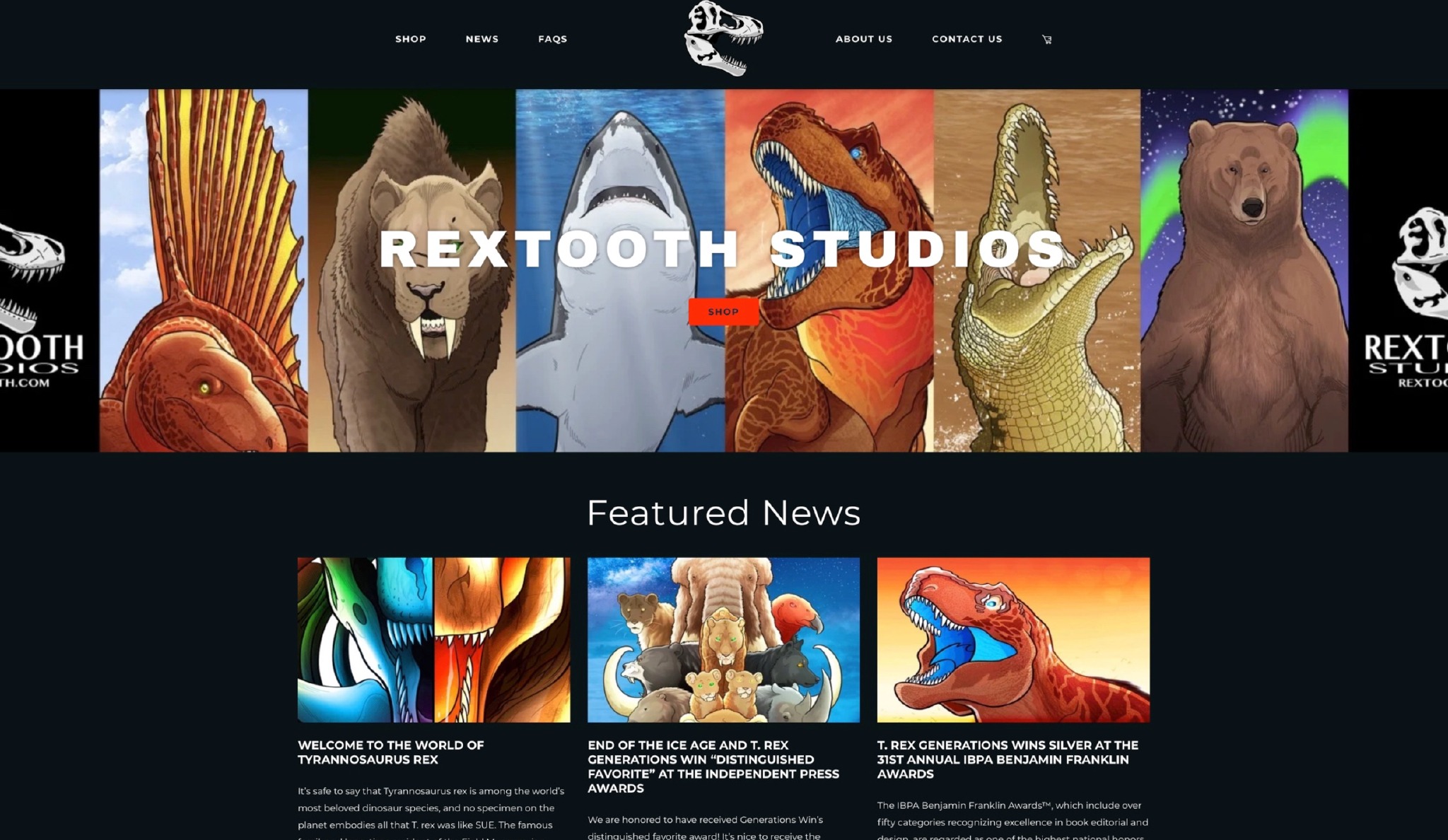 Rextooth Studios Roars to Life with New Online Store Design
Rextooth Studios hired our website design team to refresh their existing website. Rextooth's old eCommerce website had become dated and slow. They needed a custom solution.
Our website design team built Rextooth Studios a gorgeous online store. Their site needed to convert new customers with an easy-to-use, well-designed framework.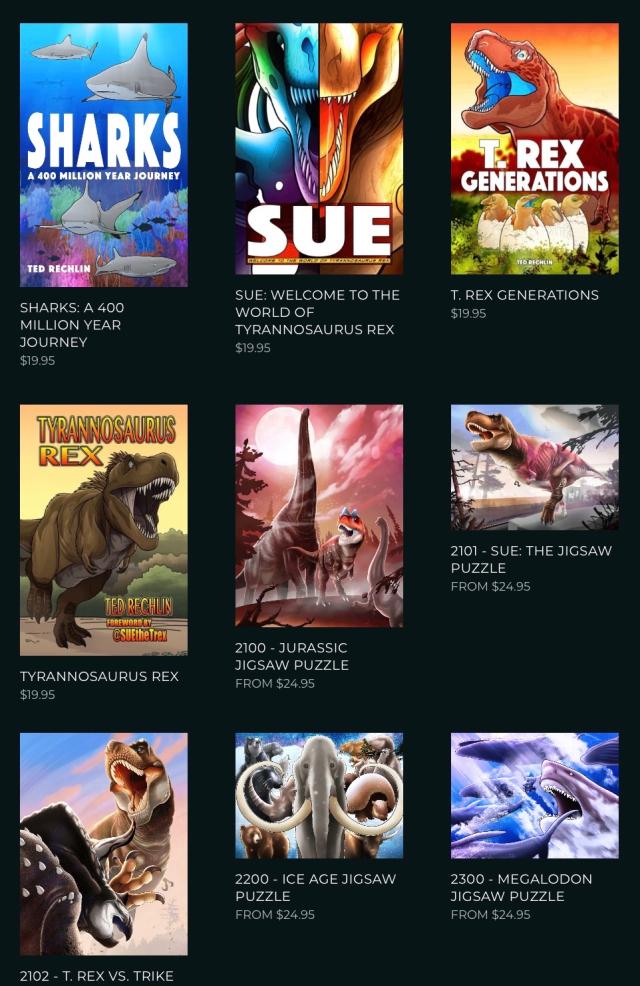 Rextooth Studio's eCommerce Product Feed
Now, retail and wholesale users can buy what they need all in one easy-to-navigate location.
Rextooth Studios creates jaw-dropping graphic novels, pins, shirts, puzzles, and more. Each of their educational products draws inspiration from natural history. So far, they've stocked their products in spaces like gift shops and retail stores across the US.
Ted Rechlin
, author and illustrator, founded Rextooth Studios several years ago. Ted wanted to share his passion for natural history and science education with as many as he could.
He got his professional start drawing for DC Comics at 19. 15 years later, Ted has worked with notable publishers like DC, Skyhorse Publishing, and Dover Publications. Now, it was time for him to start his own venture. Rextooth Studios is the online retailer for Ted's dinosaur-themed educational graphic novels.
Our web design team began by discussing goals, brand, and their ideal future growth. Afterward, our marketing team analyzed the industry, competitors, and most beneficial core keywords.
From there, we created a website mock-up to show navigation, layout, branding, and copy.
Finally, our web development team built Rextooth a final, custom website. Rextooth's new site is performant, stabile, secure, and optimized for Google's search algorithm.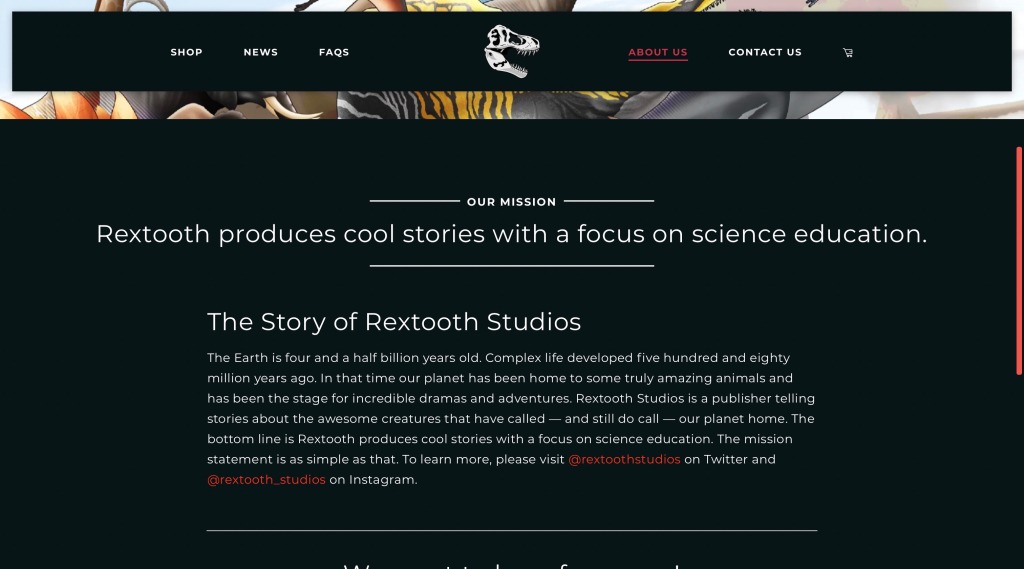 Rextooth Studio's About Us Page
Rextooth studios now has a modern, performant eCommerce website. They will use their new online store to proudly display their products and drive sales. Visitors can
shop online
, read the latest Rextooth news, and contact them for more information.
Rextooth Studios had this to say about their new online store website design and our service:
"JTech was extremely agile and responsive to our needs and requests throughout this entire process. We really needed a wholesale website that would serve the needs of our customers nationwide and we were unable to achieve this with an out of the box web design solution. We are very pleased with our new website and would recommend JTech for anyone seeking to expand their website offerings."



Our team had a wonderful time working with Ted and the Rextooth team. we hope their new eCommerce site helps them build a dynamic foundation for their future.
Looking for a custom website?
Reach out to us
for a free consultation today.