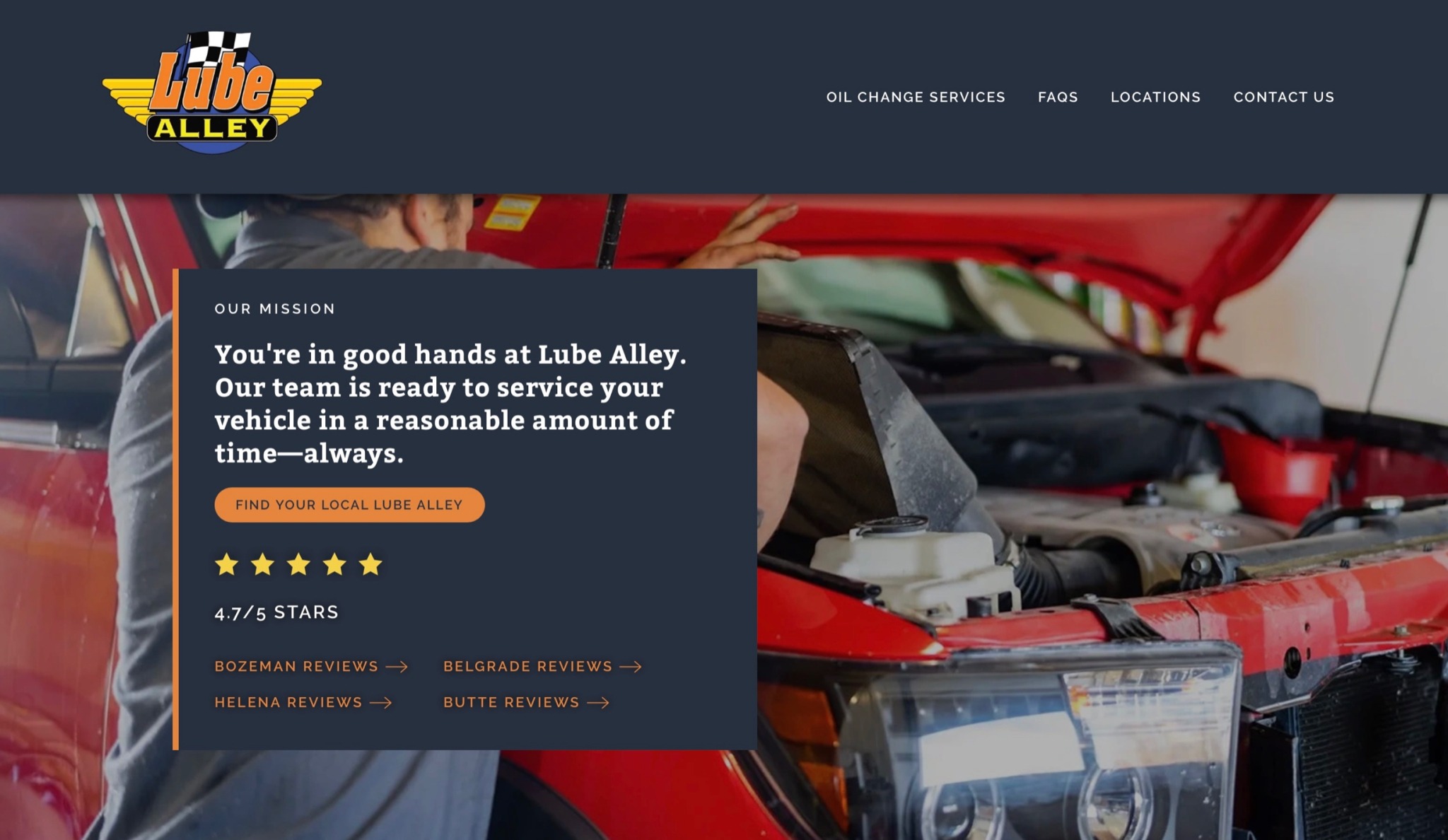 Lube Alley Glides Into 1st Place With New Scrolling Site
Lube Alley has been changing oil and servicing cars in Bozeman, Belgrade, and Helena for close to a decade. Furthermore, Lube Alley techs train to diagnose and fix common problems in your vehicles. All this effort assists their ultimate goal, keeping you on the road.
We think that they've done an incredible job.
We designed Lube Alley's website with two main goals in mind. We wanted to highlight their diverse offerings with a fleshed-out and well-supported services page, and a site that is fully fleshed out and optimized for mobile.
The Benefit of A Good Services Page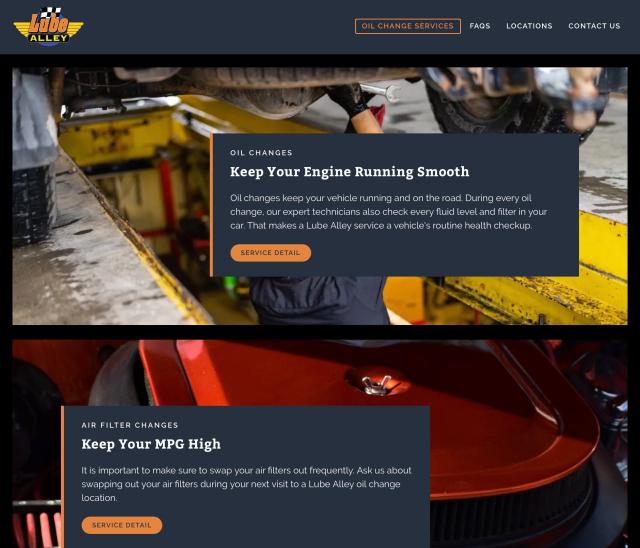 Lube Alley's Services Page
A
good service page
highlights every offering an equal amount. So, lesser-known offerings receive as much of a spotlight as more well-known services. Lube Alley did this by highlighting battery services and transmission oil changes as much as they emphasized engine oil changes.
Still, why not list Lube Alley's offerings in an "About Us" section or an "FAQ." Why is having a dedicated "services" page such a big deal? Well, simply put, new customers won't go looking for services information in a FAQ or an "About Us Page."
Instead, a new customer will either read the front page or look for a services-type page. (It's even better if both are on the same page.)
We created Lube Alley, a more engaging, single-page,
scrolling site
with a services section, an FAQ, and more. That means Lube Alley's customers have no chance of getting lost.
Lube Alley Now Has a More Complete, Mobile Friendly Site to Drive Their Sales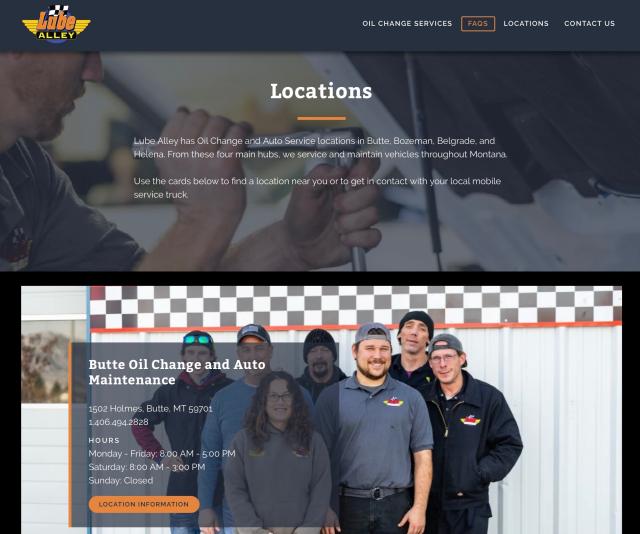 Lube Alley's Location Cards — Perfect For Mobile Conversions
Lube Alley's new scrolling site includes more photography, more information, and a more attractive design that will help them convert more customers in the future.
Additionally, Lube Alley's customer base visits their site predominantly on mobile. With that in mind, we opted to use one of our scrolling site designs.
Our scrolling sites are designed with a mobile experience in mind. Any customer visiting their site on mobile will never have to experience a loading screen after the first, leading to drastically reduced bounce rates.