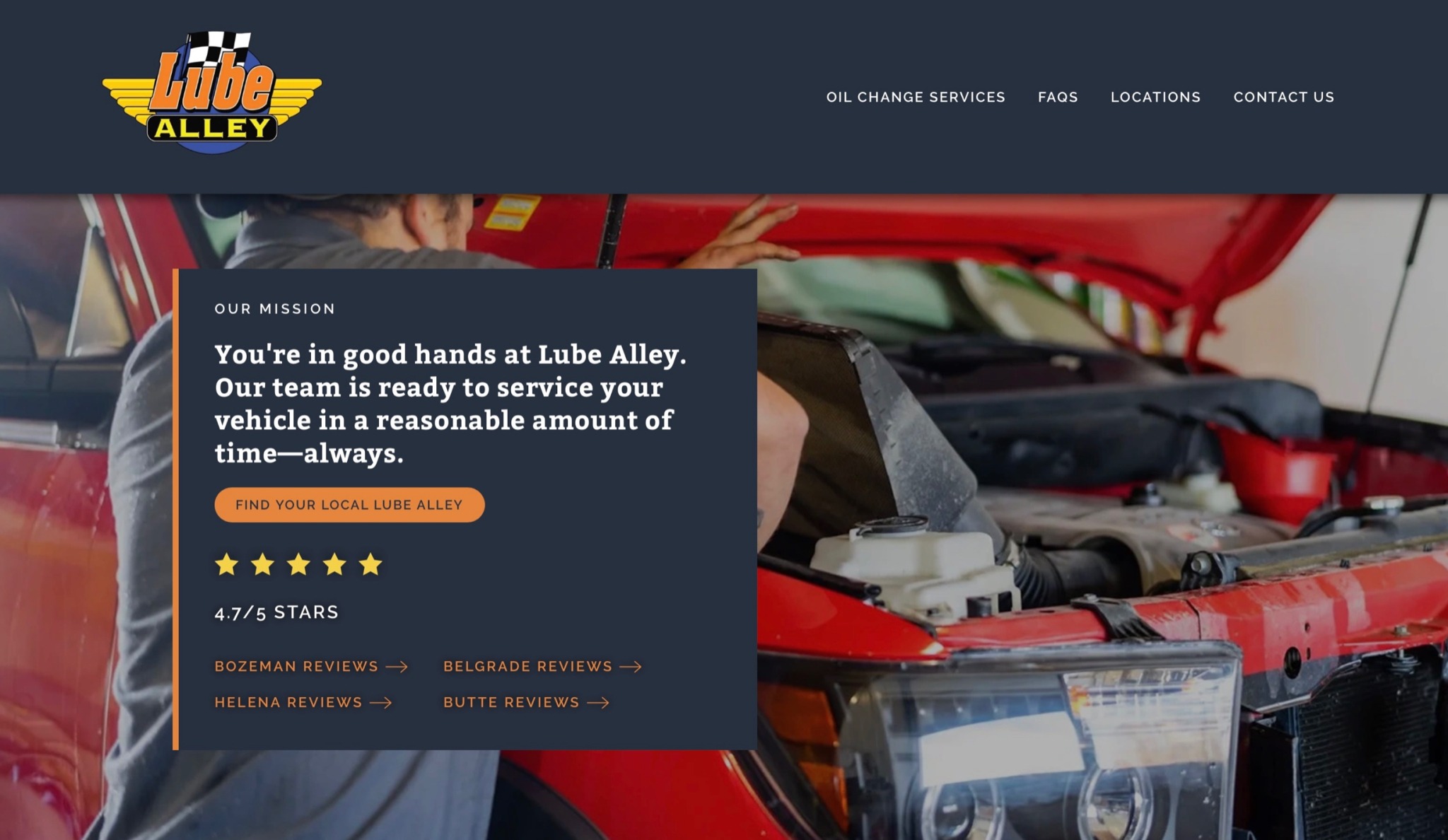 Lube Alley Glides Into 1st Place With New Scrolling Website Design
Lube Alley needed our help designing a website for their oil change business.
Lube Alley has been changing oil and servicing cars in Bozeman, Belgrade, and Helena for close to a decade. Their techs train to diagnose and fix common problems in your vehicles. In short, they keep you on the road.
We designed Lube Alley's website with two main goals in mind. We wanted to highlight their oil change services on a website optimized for mobile.
The Benefit of A Good Services Page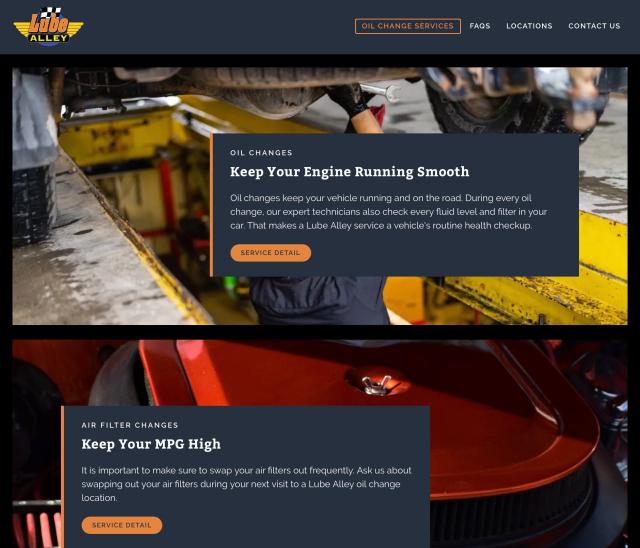 Lube Alley's Services Page
A
good service page
highlights every facet of a business in an easy-to-understand way. This brings less popular services into the spotlight—helping your business sell more.
Lube Alley's auto service page treats battery services like it does oil changes. We also placed their service page right below the fold. This gets customers engaged immediately.
Lube Alley's prominent services section on its engaging, new
scrolling site
guides customers. Our design will help their customers find what they need when they need it.
Lube Alley Now Has a More Complete, Mobile Friendly Site to Drive Their Sales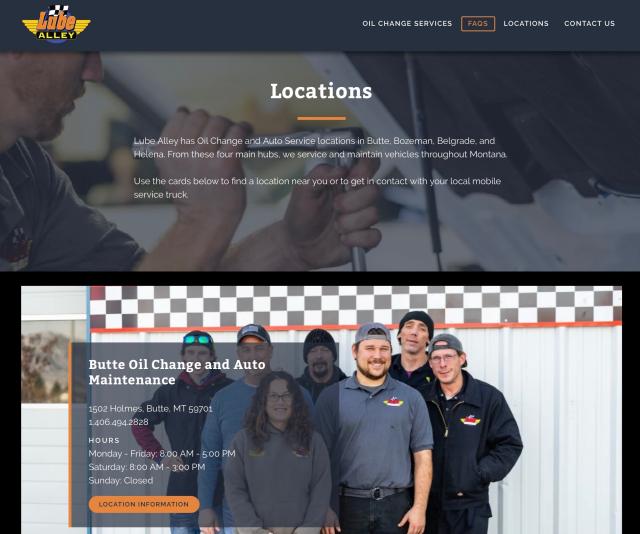 Lube Alley's Location Cards — Perfect For Mobile Conversions
Lube Alley's customers often find them using mobile devices.
So, their photo rich, refreshed website design needed mobile optimization. We used a scrolling site design for Lube Alley's website—a design optimized for mobile use.
Any visitors to Lube Alley's site will never experience a page load after the first. All they need to do is scroll. In our experience, reducing load times on mobile leads to reduced bounce rates.
Want a scrolling website like Lube Alley's?
Reach out to us today
and talk about creating one for your business!