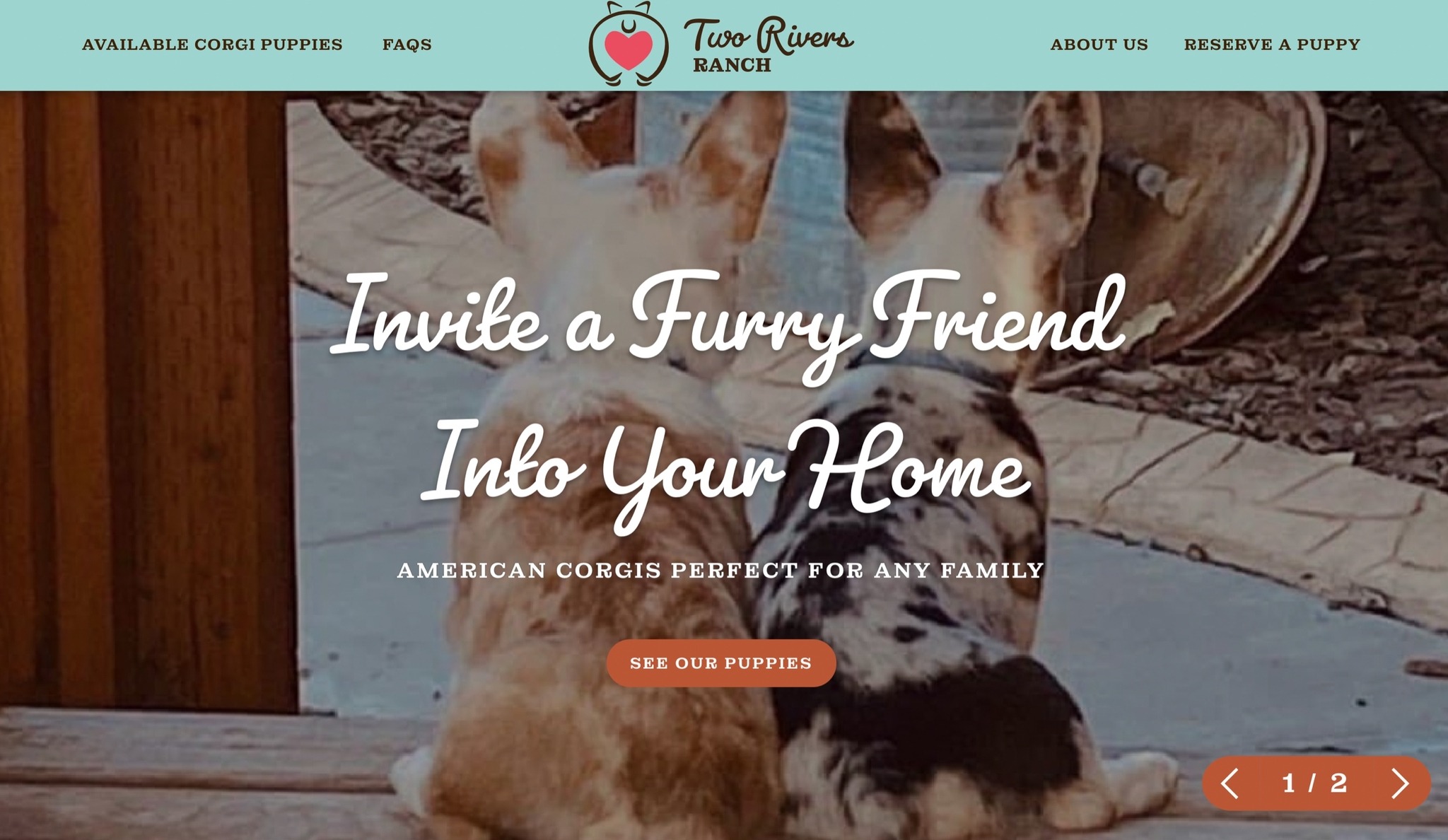 Two Rivers Ranch Launches a Dog-Gone Cute Corgi Website
The team at Two Rivers Ranch breeds and raises magical, fun-loving American Corgis—Corgis fit for a queen!
Two Rivers has grown over the years through referrals and returning customers. As their team became more serious about breeding corgis, they took the natural next step for their business. Two Rivers reached out to JTech Communications for help. They wanted to build a site that showcases their newest litters
while managing customer inquiries.
We also worked with the Two Rivers team to refine their existing corgi-butt logo for use on the web.
Showcasing Their Newest Litter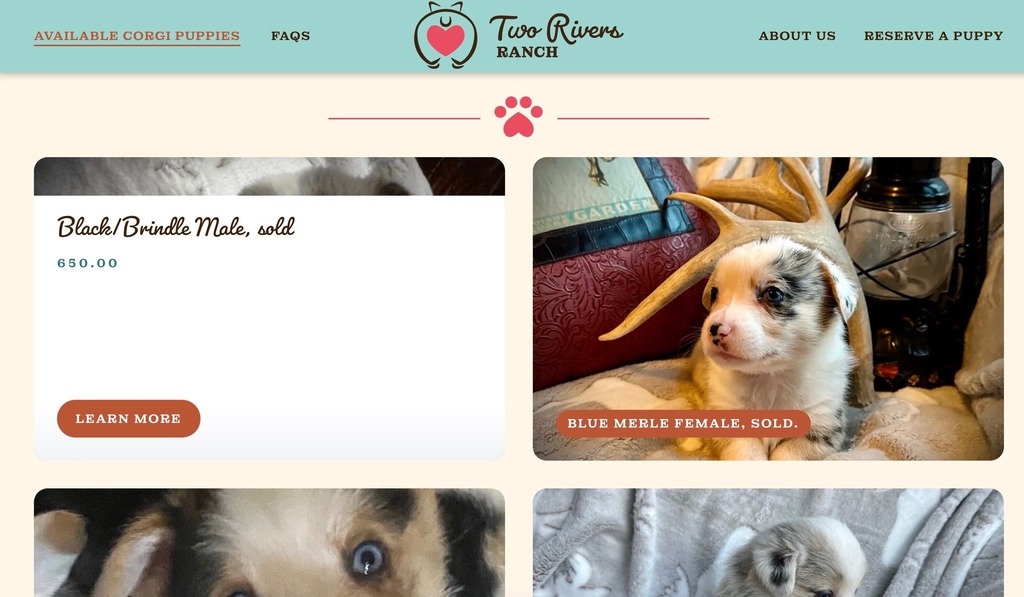 Two Rivers Ranch's New Puppy Page
The Two Rivers Ranch team loves working with their customers to find the best puppy for their family. Still, the introduction process between corgis and potential adopters was long. Working with customers meant calls, texts, and in-person visits from the very start.
Two Rivers needed a way for customers to meet puppies on the website. Our website design team built Two Rivers a web page designed to introduce each puppy from their newest litters called 'available corgi puppies.'
We hope Two Rivers will use their new website to reduce the time needed for initial introductions.
Building a Site Designed To Improve Their Business
One of the most important things for Two Rivers was improving how they spent their time. Before their site launched, Two River's customer conversion process was time-consuming. The addition of their puppy page and contact page helps inform customers before they reach out for the first time.
Two River's contact form requires potential customers to define why they're reaching out—giving the Two Rivers team the context they need to begin the adopter-corgi pairing process.
If you want a custom-built site that helps your business operate more efficiently, reach out! JTech's team of website designers and digital marketers are excited to help you grow.