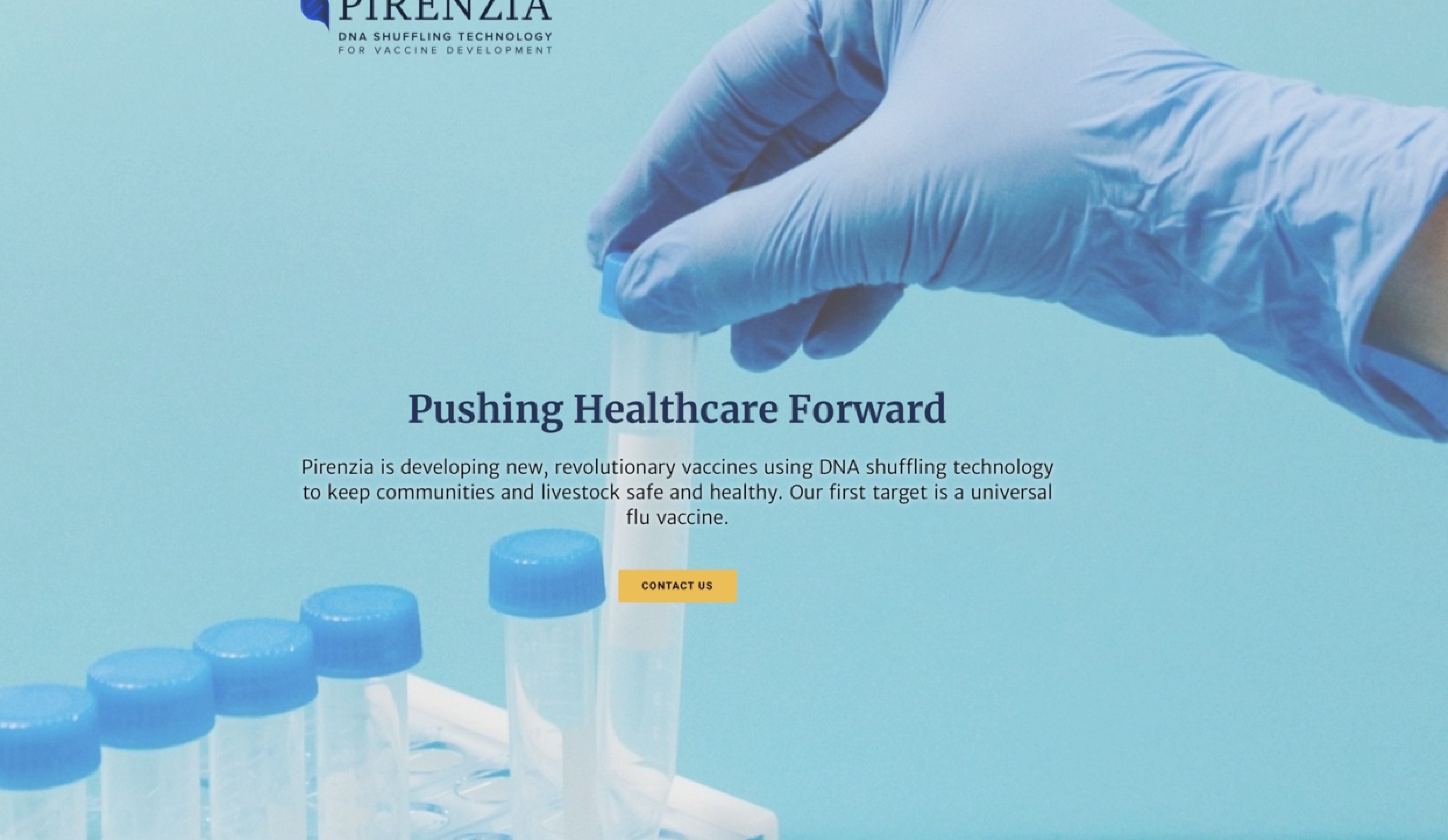 Pirenzia Takes On H1N1 With Vaccine Research
Pirenzia, a vaccination start-up based out of North Dakota, plans to take on H1N1 and the flu. Pirenzia has been using DNA shuffling technology to research and begin development of revolutionary vaccines that have the potential to keep communities and livestock safe and healthy in a more consistently reliable way.
Pirenzia's
first target is a universal flu vaccine for agricultural swine.
Currently, swine require multiple vaccinations to curb the spread of H1N1 inside of their herds and between themselves and humans. Pirenzia proposes to accomplish the same thing but with a significantly smaller dose of vaccine, saving farmers time and money. Pirenzia's ultimate goal is two-fold, they hope to help farmers and they hope to halt the swine flu's transmission to humans, which killed 200,000 people in 2009.
We're proud to help Pirenzia develop its vaccines, and we're incredibly impressed by the dedication they've demonstrated.
Brian Brandt, CEO of Pirenzia, had the following to say about our web design services:
"I have had JTech do two previous websites for me, and I wouldn't use anyone else. Their team is not only very professional, but patient, which with web development, is a big deal. I have had a great interaction with everyone there on every project, and our vaccine company, Pirenzia, is no exception. I highly recommend them when you need a top-notch website done, with care, professionalism, and just enough patience to make sure it's done right."
The Web Design
Pirenzia needed an elegant website with a design that could help them evoke trust within test groups and investors as their business grows and develops.
We created a
scrolling website
for Pirenzia styled with a light blue theme that played off of the pale blues commonly associated with medical attire.
We also designed Pirenzia a logo inspired by their signature development technique—DNA shuffling. Pirenzia's abstract 'P' logo is built from a shuffled double helix. We believe it elegantly and completely encapsulates their brand (as logos should).
You can see the iterations we went through to design Pirenzia's logo below.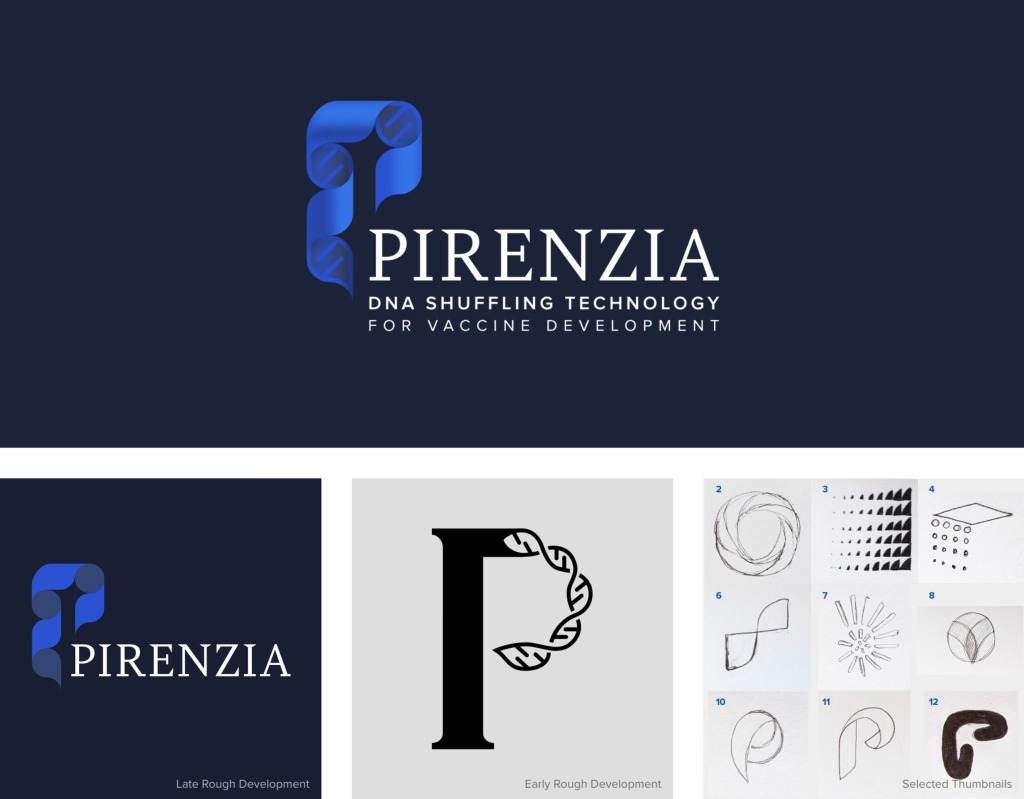 Pirenzia's Logo
Why Use a Scrolling Site?
Scrolling sites are great for engaging with a diverse audience and for reader retention.
Pirenzia's diverse audience base demands simplicity, their business needs to appeal to investors, veterinarians and farmers all at once. A simple, easy-to-digest site can help customers from all walks of life quickly and easily understand Pirenzia's goal and mission.
Scrolling sites also encourage users to engage with the website they've landed on. Scrolling is a natural reaction during mobile browsing, we can work with that impulse to encourage engagement.
Scrolling sites are also
better for storytelling
. By connecting information in a hierarchical manner, we could guide a reader's interest. In Pirenzia's case, their information followed the logical progression of:
Mission statement




Business summary




Services




FAQs




About the Team




Contact Form



Readers who followed this progression would be introduced to Pirenzia in increasingly granular ways, building their connection to Pirenzia's mission.
We can't wait to see how Pirenzia will help the world.
Would you like a scrolling site? Reach out to
set up a consultation
with us today.