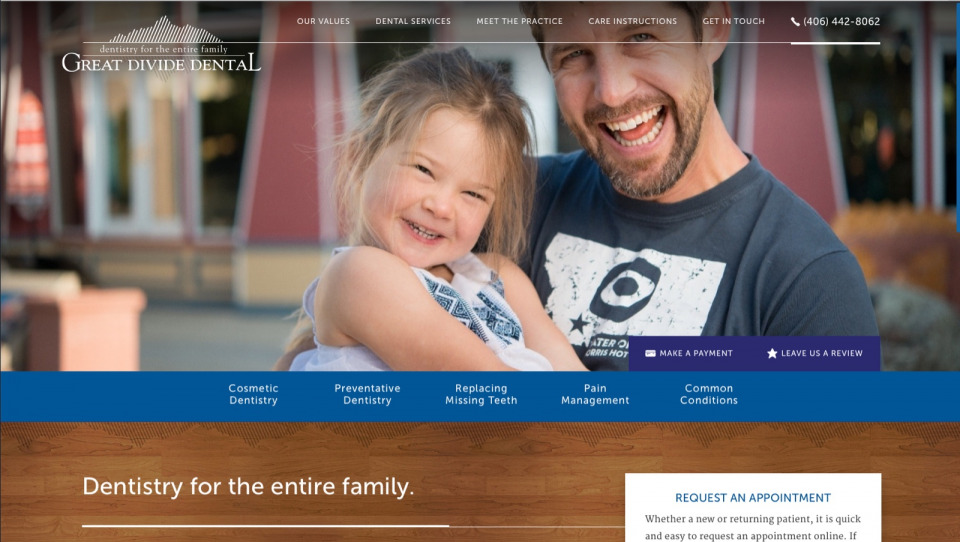 Great Divide Dental
Their Story
Helena Dentistry For The Entire Family
Great Divide Dental offers cosmetic and preventative dentistry as well as pain management and tooth replacement services in a relaxed, comfortable and caring environment in which consistent, high quality dental care can be delivered. Dr. Ben Spiger and his team believe that dental care is an important factor in overall health. They place the needs of their clients first, treating everyone with respect and compassion. They continue to hone their craft and incorporate new technologies and techniques for the best dental service experience possible.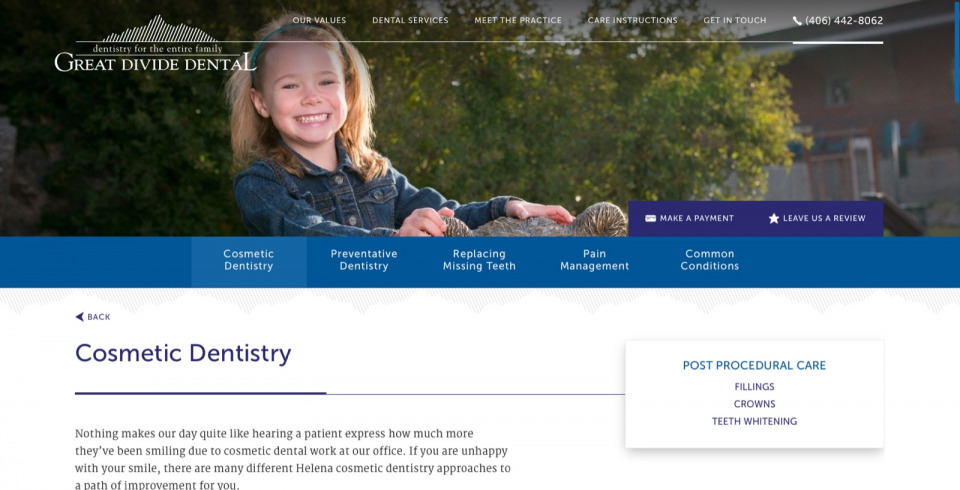 What We Did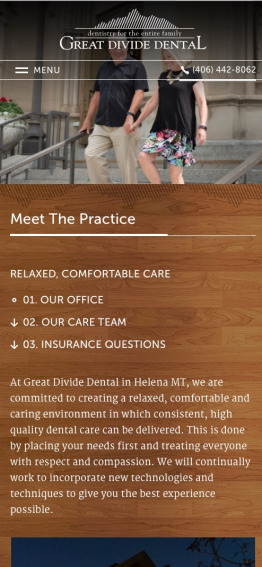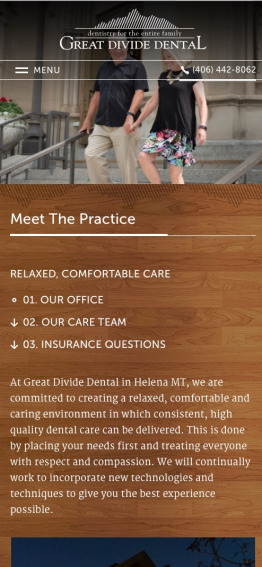 What We Did
JTech built a multi-level navigation system that serves both existing and prospective clients. We integrated with social media reviews for: Google, Facebook and Rate-a-Biz. We also coordinated a custom photoshoot of Dr. Spiger's office and the Helena area, providing the site with unique imagery that tightens the quality of the design and gives them a local feel. Building off Dr. Spiger's stellar reputation and vision for his business, we integrated with his dental accounting software so customers could make a payment to their account, and his scheduling system.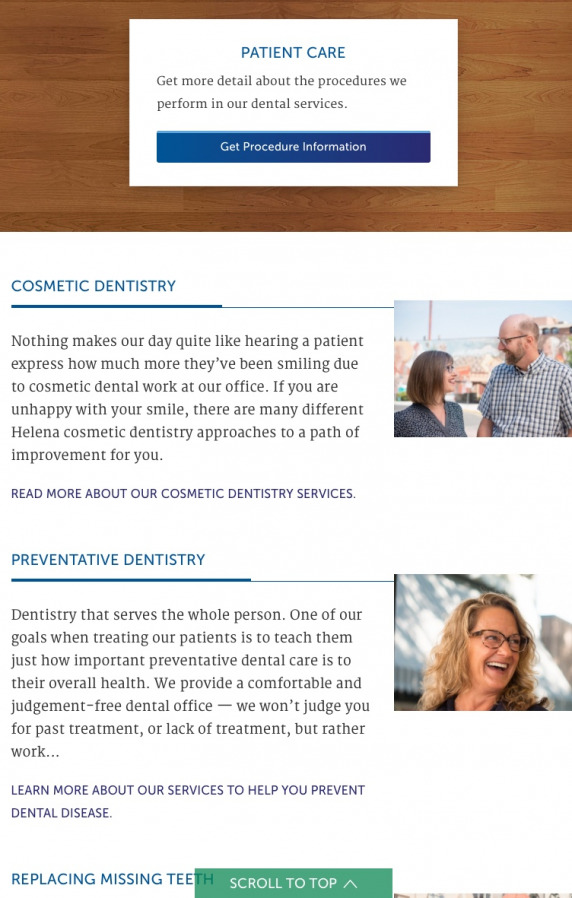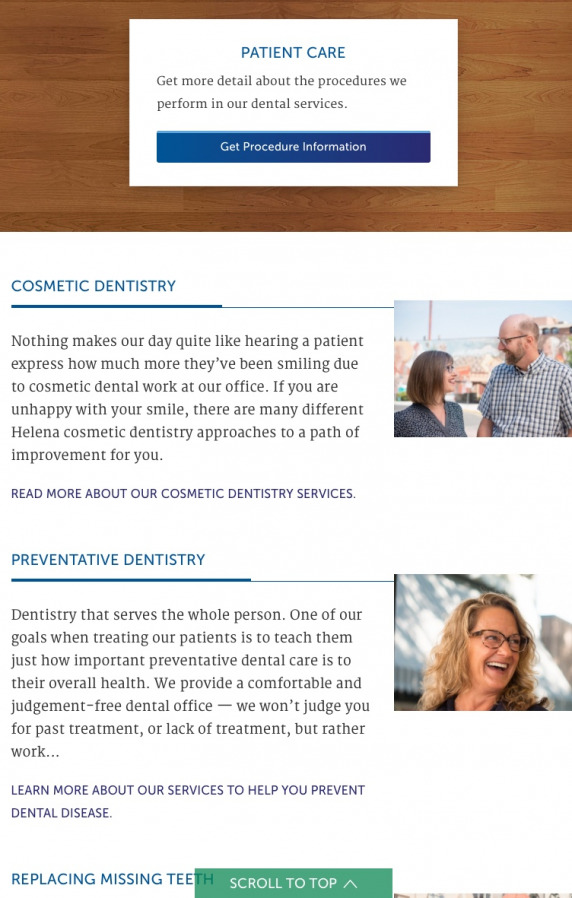 Success
Great Divide Dental has benefited from a secure and technically sound built site. Customers are drawn to his custom design and imagery and his team benefit from time savings for the automation that JTech brought to the new site.