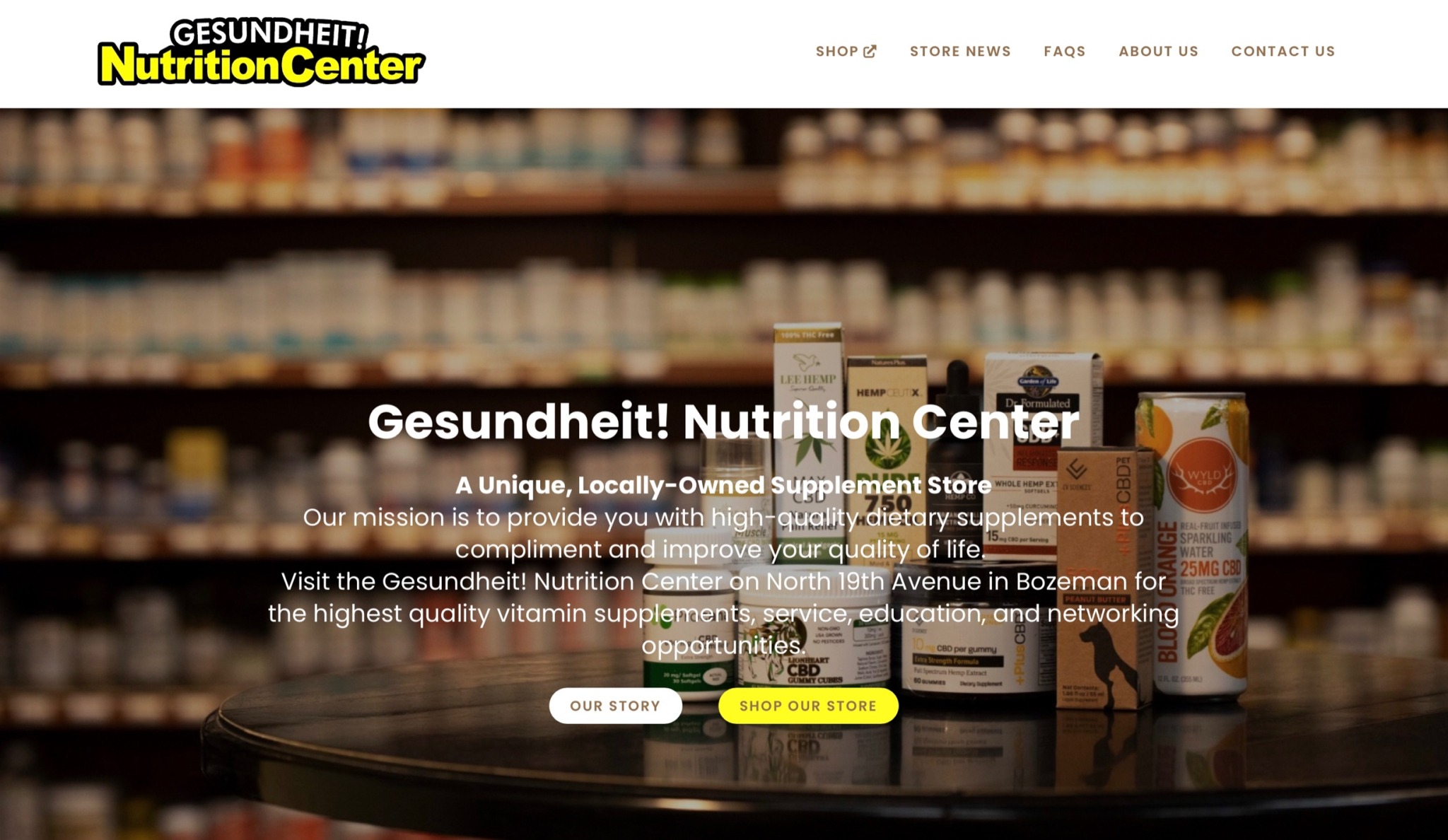 The Gesundheit! Nutrition Center Launches a Nourishing Website Design
Our website design team recently built a gorgeous new website for
The Gesundheit! Nutrition Center.
Gesundheit! has served the Gallatin Valley with dietary supplements since April 2007.
Over their years in business, Gesundheit! has grown a tremendous amount. They continue to push for a healthier, well-cared-for Bozeman. Now, in 2021, they boast a large, diverse, and passionate team ready to answer any of your questions.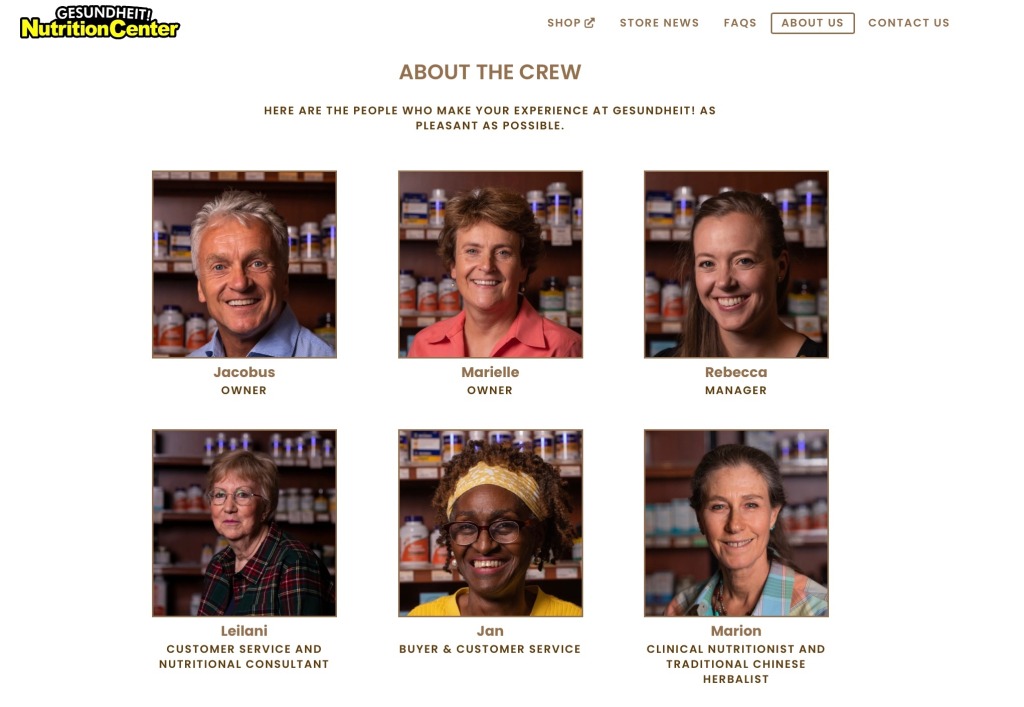 The Gesundheit! Nutrition Center's Staff Page
Gesundheit! came to our web design team because they needed a marketing site for their online store. Their site needed to introduce the store and their team while driving traffic to their shop.
Before we developed their new site, Gesundheit! didn't have a way to help their online store rank in Google searches. So, the best option many customers had was to stop by their Bozeman, MT location on 19th Street.
Now,
their online store
is one Google of 'Bozeman Nutrition' away! Customers can have all their favorite dietary products shipped straight to their doors.
The Web Design Process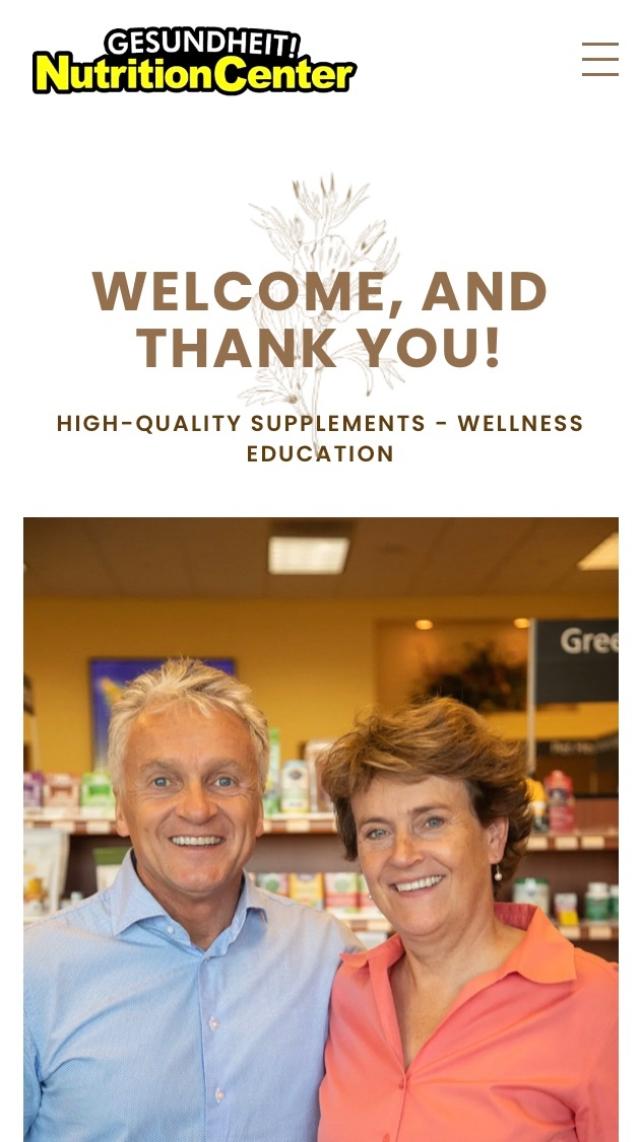 Our Web Design for The Gesundheit! Nutrition Center Included Delicate Decorations Throughout the Site Page Sections
Our marketing team began with keyword & competitor research for Gesundheit! At the same time, our web design team began working on their design and branding.
The website design process produced a
scrolling site concept
for the Gesundheit! website. The scrolling site used friendly, natural elements that welcomed users in. We also addressed every detail our team discussed with Gesundheit! during the initial discovery.
The final scrolling site design simplifies their customer's journey and mobile experience. In short, this design strategy was perfect for a modern customer base.
On-Going Local SEO Services
Our digital marketing team will boost Gesundheit!'s visibility with 3 months of SEO.
Our marketing team will help maximize the benefit that Gesundheit! sees from their investment—driving traffic to their online store. Now, we're excited to see their business reach new heights!
Working with The Gesundheit! Nutrition Center in Bozeman has been a rewarding and exciting process. Our design and marketing teams couldn't be more excited to have the Gesundheit! partner with us. We're confident that their new website will serve them well into the future.