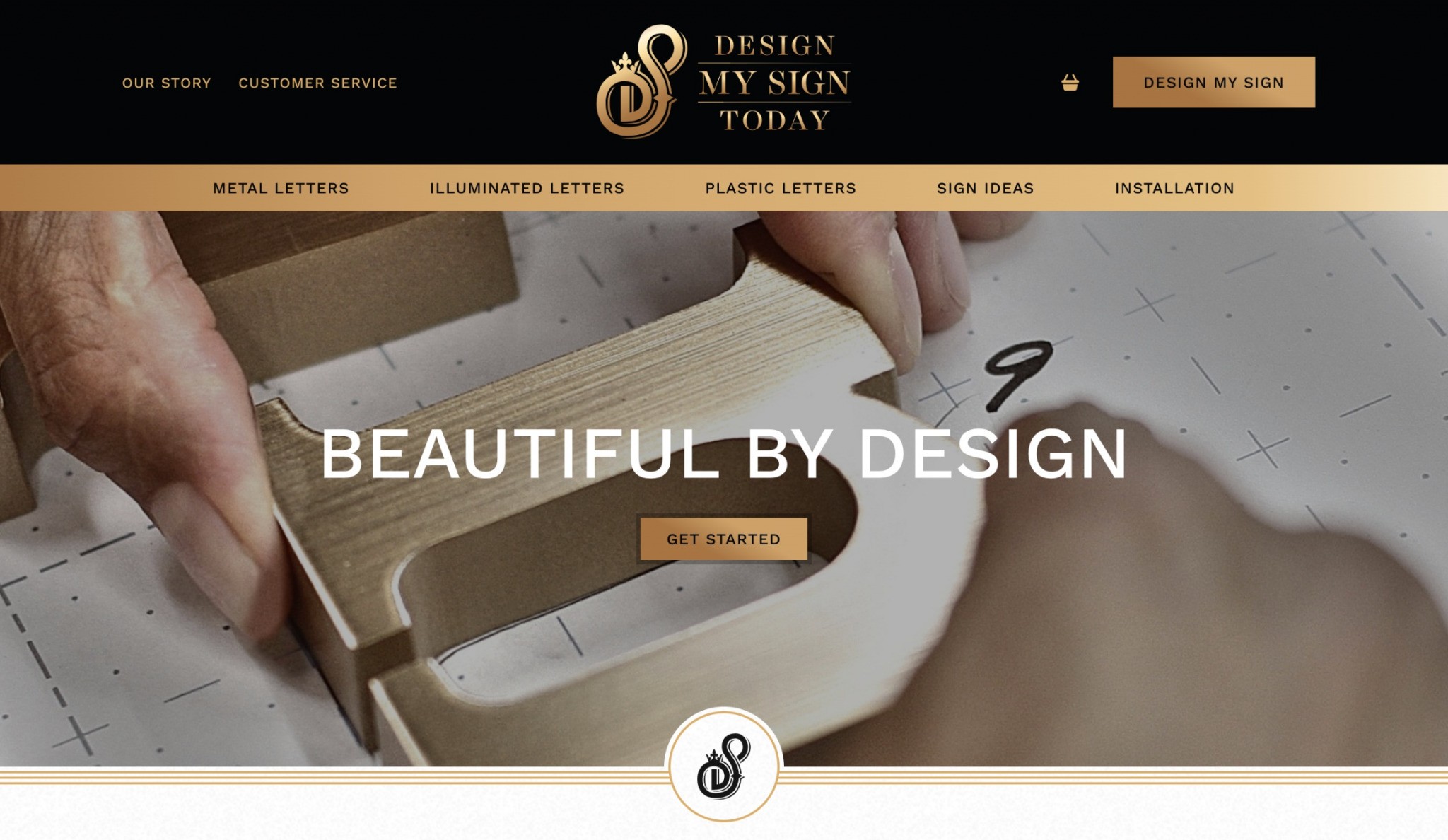 New Shopping Website Design for Design My Sign Today
We recently created a website design for Design My Sign Today's (DMST) business idea. Their new website design displays the same professional attitude they use day to day.
Design My Sign Today is a new business that creates custom signs for its customers. They give their customers everything they need to design and install custom signage.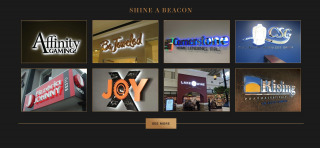 We worked with Lisa Owens, the visionary behind DMST, to make her business real. Our branding and logo design team developed a new, striking brand. We also worked with DMST to create eCommerce tools that enabled sales.
The first step for the Design My Sign Today project was to develop a new logo and brand style. Our skilled designers went to work immediately. They created two dozen concepts, leading to a polished logo and elegant color scheme. You can read more about this process in their
logo design portfolio entry
on our website.
These design elements then helped inform the look and feel of their eCommerce site.
Next, we developed an intuitive eCommerce website design tuned for ease of use. We also focused their website around educating customers in an inviting way. DMST's customers can now use their site to see materials, colors, and finishes in a custom preview mode. Afterward, customers can use the intuitive checkout process we designed to order.
Next, we built a gallery for images of installed signs. Visitors can use the gallery to draw inspiration from DMST's past work during the ordering process.
Finally, our branding team created a "Site Launch Branding Package" for DMST. That package included custom:
Business cards
Social media cover photos
Name tag designs
An HTML email signature
Press releases
Social Posts
Each asset made a bold display of the new logos and color palette.
Just before launch, we optimized their site for search and designed several Pay-Per-Click (PPC) campaigns. Altogether, our branding package created a comprehensive visual brand.
I started Design My Sign today because I want to give business owners a way to shop and create sign options in the comfort of their home or business, while still receiving personalized, top notch customer service.
- Lisa Owen, Owner
We're pleased to say that Design My Sign Today's launch package conveyed their commitment to quality. They're now set up to master their digital marketplace. If you're ready to launch your business,
contact us
for a free consultation.