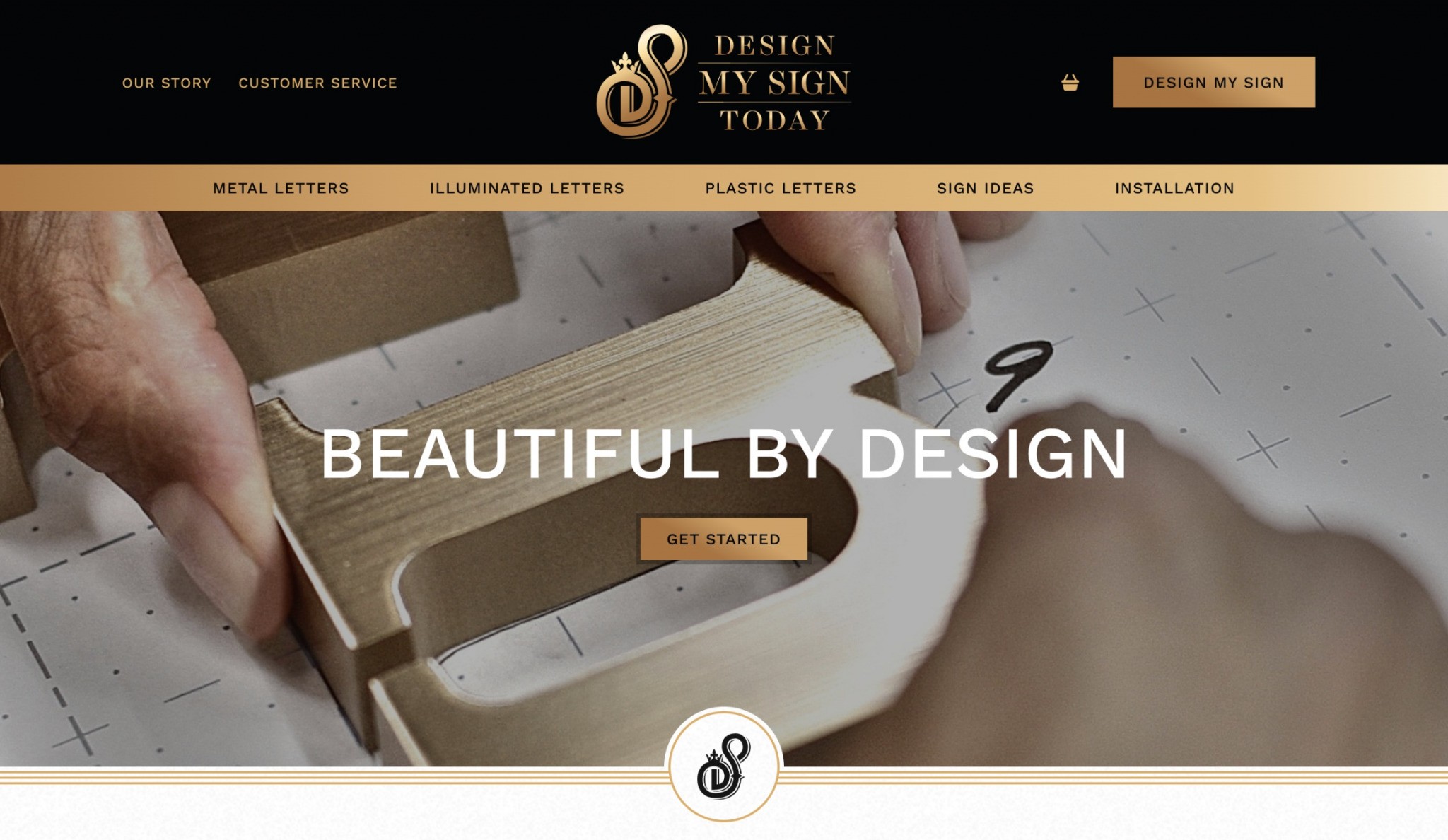 Increasing visibility: JTech helps launch new business, Design My Sign Today
When it comes to representing a business and its brand, having a custom and beautiful sign adds professionalism and authority. This is the idea behind Design My Sign Today, a new online business that provides its customers with the tools needed to design, order and install custom signage. JTech worked with entrepreneur Lisa Owens to bring her business idea to reality by developing a new brand, creating a beautiful custom website with an online shopping cart and driving traffic through digital marketing services.
The first step for the Design My Sign Today project was to develop a new logo and brand style to represent the business. JTech's skilled designers went to work and created two dozen concepts, which ultimately led to a beautiful and polished logo as well as an elegant color scheme. These design elements then helped inform the overall look and feel of the new website.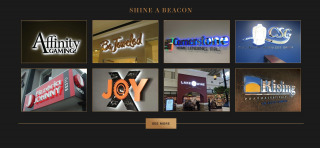 The next step was to develop a custom website that is intuitive, user-friendly and allows people to order a custom sign online. JTech engineered a purpose-built for Design My Sign Today that educates visitors about the various sign options, including the different materials, colors and finishes. It was also built with a number of great features such as a sign preview capability so customers can see what their sign looks like before purchase. They can then move through an intuitive checkout process to order one or multiple signs. There is also a gallery of completed and installed signs so visitors can view the different possibilities and inspire their creativity.
With the help of JTech's design team, the digital marketing team coordinated a "Site launch branding package" which included: business cards, social media cover photos, name tag design and an html email signature In addition to the branding work, they developed and implemented a host of strategies, including press releases, social media posts, keyword research, a Search Engine Optimization plan and a Pay-Per-Click campaign. All this worked together to drive traffic and spread the word about Design My Sign Today, its services and quality products.
I started Design My Sign today because I want to give business owners a way to shop and create sign options in the comfort of their home or business, while still receiving personalized, top notch customer service. - Lisa Owen, Owner
By harnessing the expertise and multifaceted capabilities of JTech communications, Design My Sign Today is setup for success so they can master their digital marketplace. If you are ready to bring your new business online or refresh your existing one, then
contact us
for a free consultation.