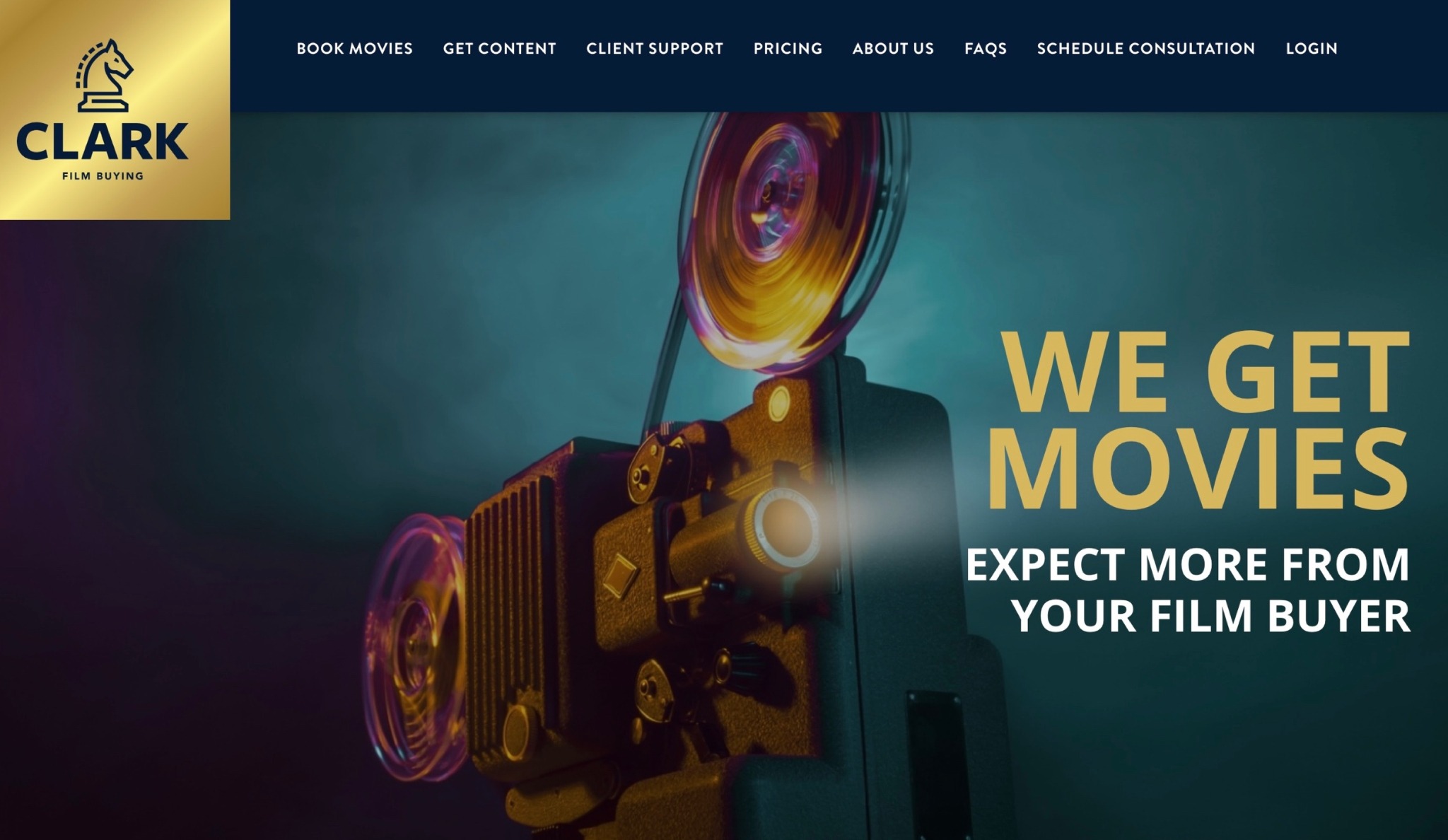 Clark Film Buying Launches Website Worthy of the Spotlight
Clark Film Buying, headed by Ken and Codi Kruse, helps theaters across the United States book, schedule, and market their movies. More recently, Codi and Ken have worked on updating their website to meet modern standards.
Now,
Clark Film Buying
is launching its third website design with JTech Communications—redesigned for maximum cinematic effect.
Rebranding for the Future
Our web design team worked with Clark Film Buying's brand guide—developed by Bozeman's Hardy Brands—to design and build a website that exemplifies Ken and Codi's commitment to new technologies in the film buying industry.
Now, Clark Film Buying's site aesthetic matches the advanced film booking tools they offer their customers.
Bringing New Technology to the Forefront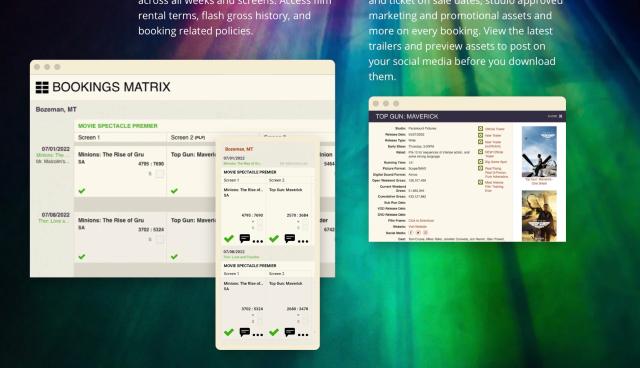 The Clark Film Buying Booking Matrix
Before working on their website design, the JTech team worked with Codi and Ken to improve the movie scheduling web app they offer customers.
Now, Clark Film Buying can offer movie theaters an improved web app that does an even better job of saving time and resources.
Clark Film Buying's History With JTech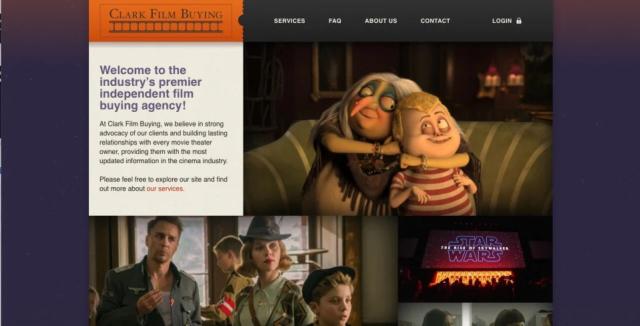 Clark Film Buyings 2015 Web Site Refresh
JTech built Clark Film Buying's website in the early 2000s, and we've refreshed it several times since.
Once in 2015 to update their design
and mobile responsiveness, and again in 2022!
The JTech team is beyond excited to refresh the website we designed for them years ago. Clark Film Buying's new website design features a new logo, color scheme, and clever animations.