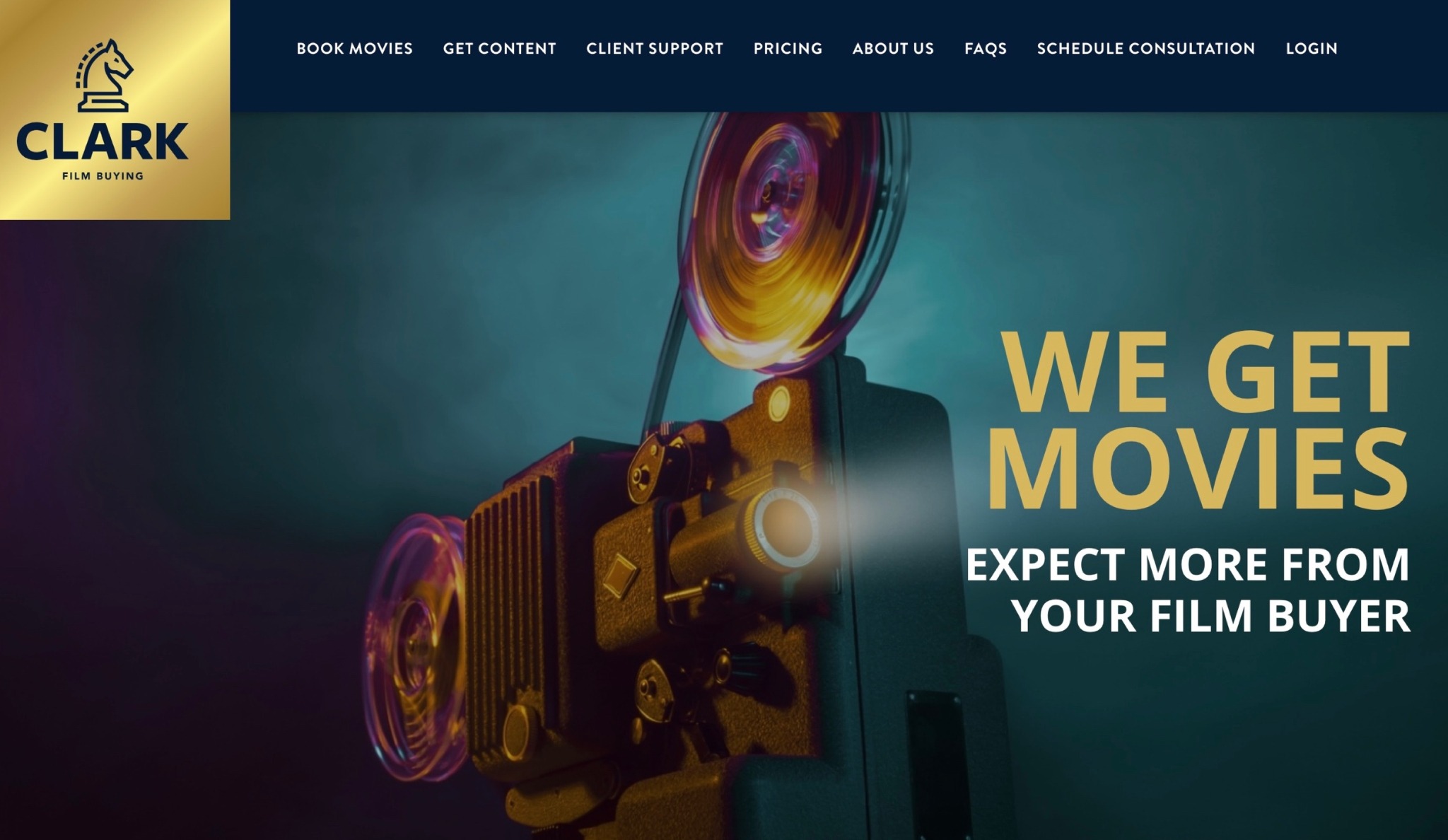 Clark Film Buying's New Website Design Takes Center Stage
Clark Film Buying worked with us to undertake a modern refresh of their film-buying web design.
Clark Film Buying, led by Ken and Codi Kruse, helps theaters across the U.S. book, schedule, and market movies. This website refresh is
Clark Film Buying's
third film-buying website with our team.
Codi and Ken wanted to remake their website with a modern design that appealed to cinema buffs.
Rebranding for the Future
Clark Film Buying recently underwent a rebrand with
Bozeman's Hardy Brands
. Their refreshed brand exemplifies Ken and Codi's commitment to the evolution of film-buying.
Our web design team worked with their new brand guide to build a site that has evolved alongside their market. Now, Clark Film Buying's website design matches the advanced film booking tools they sell.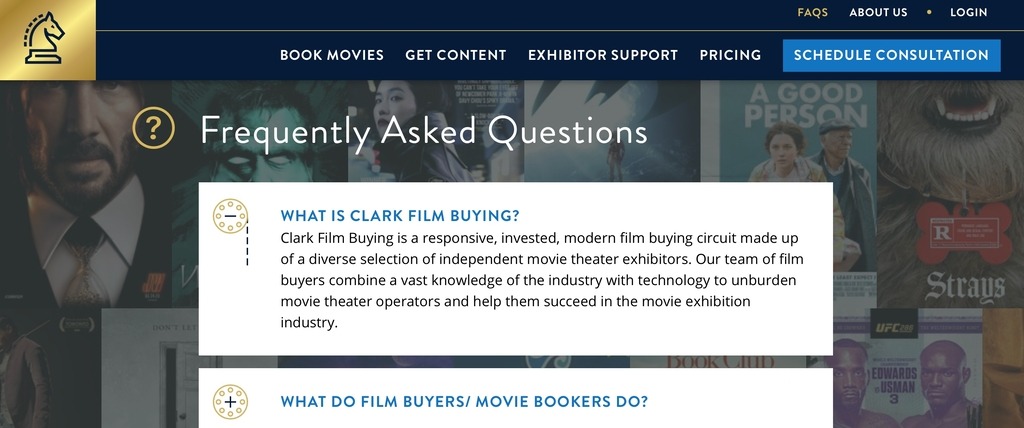 Clark Film Buying's Refreshed Brand Shines Through on Their New FAQs Page
Bringing New Technology to the Forefront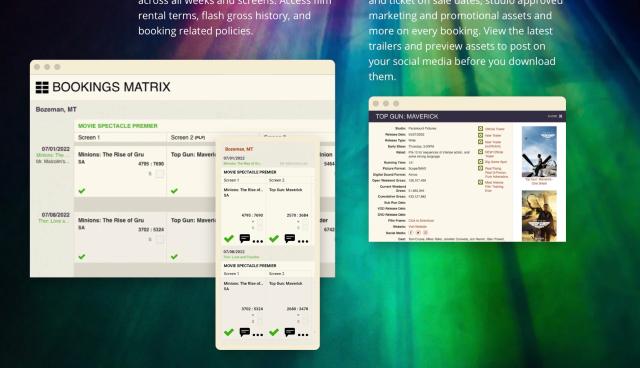 The Clark Film Buying Booking Matrix
Clark Film Buying offers a powerful film-buying web app to their clients. Theaters can log in to Clark's app to:
Find studio contacts
Schedule film bookings
Download marketing materials
Learn about upcoming films
So, before their website refresh, our web app development team improved their film-buying tools. We added drag-and-drop functionality, streamlined information, etc.
Now, Clark Film Buying offers their theaters a web app that saves them more time and resources than ever before.
Clark Film Buying's History With Our Development Team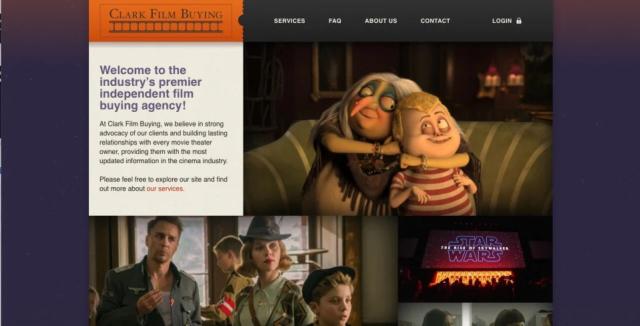 Clark Film Buyings 2015 Web Site Refresh
Our team built Clark Film Buying's first website in the early 2000s when Codi's father, Verl, owned it. We've refreshed it several times since.
Once in 2015 to update their design
and mobile responsiveness, and again in 2022!
Our web app, design, and marketing teams are beyond excited to refresh the Clark website and web app. We built Clark Film Buying's newest website design to feature:
Their new logo
Their refreshed color palette
Clever animations.
Now Clark Film Buying has launched a website that prepares them for the future.
Need a website design or web app like the one we've built for Clark Film Buying? Reach out to
schedule a consultation
and master your marketplace.