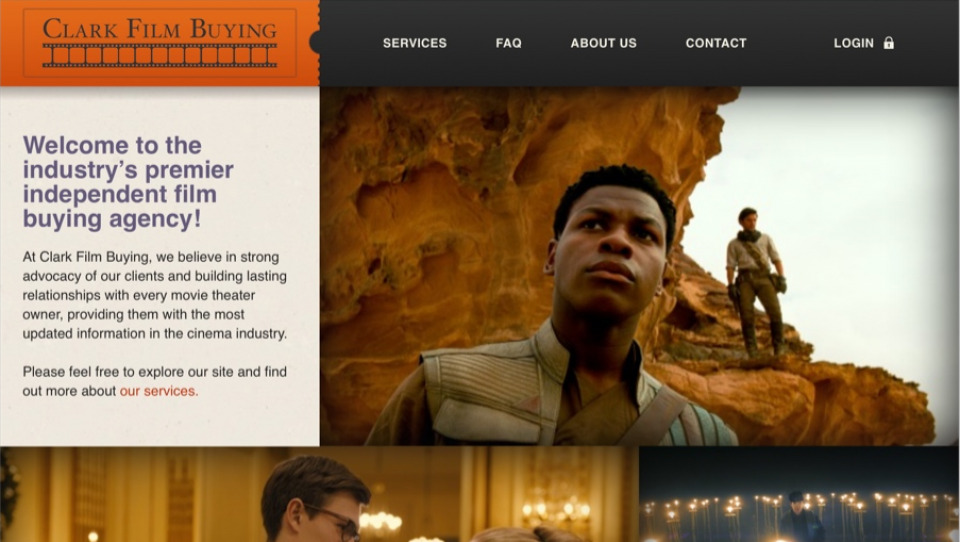 Clark Film Buying
Their Story
Film Booking for Movie Theaters
Clark Film Buying purchases films for independently owned movie theaters throughout the US. Verl Clark, an industry veteran and founder of CFB has over 40 years of experience in the business. Verl and his family value a work life balance and the idea for the Film Purchasing app originated on a fishing trip that Verl was on where he wanted his subscribers to be able to access the custom software from their phone. Today, Clark Film Buying is a successful film purchasing company and their website and application have frequent visitors and a loyal client base.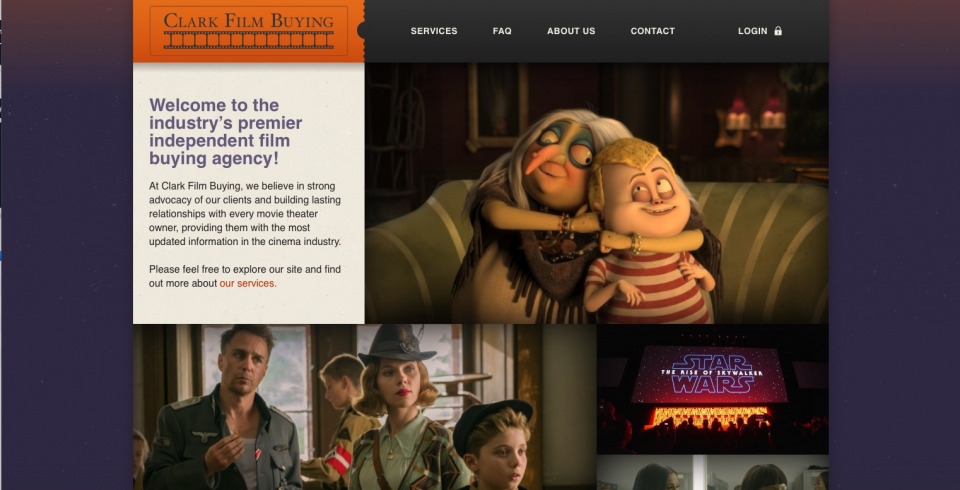 What We Did
What We Did
JTech planned designed and built a custom app for CFB to run and manage their daily operations. They can easily add and edit their clients, theaters, screens, bookings, payment history from clients, movie studios, film payment terms, and much more. The automated system that JTech built generates and sends branded PDF invoices to their clients. Client administrators can easily manage their employees' permission levels based on wanted access.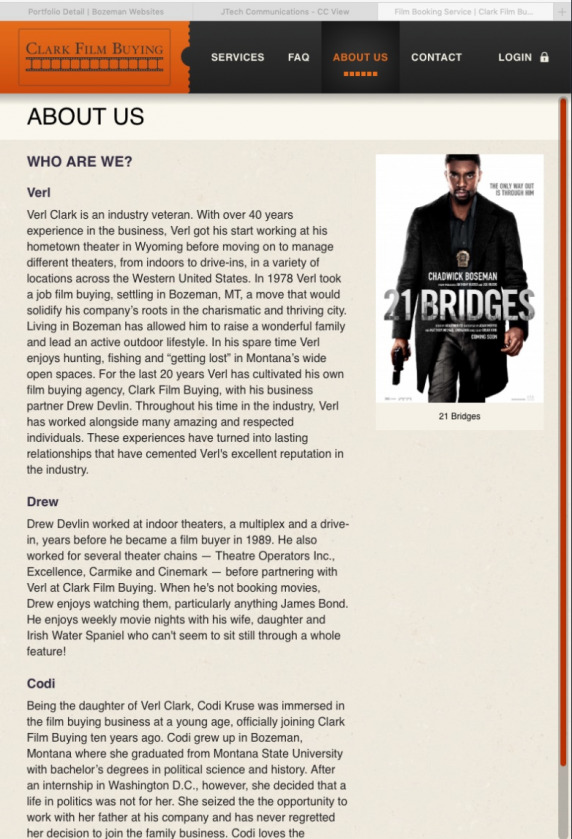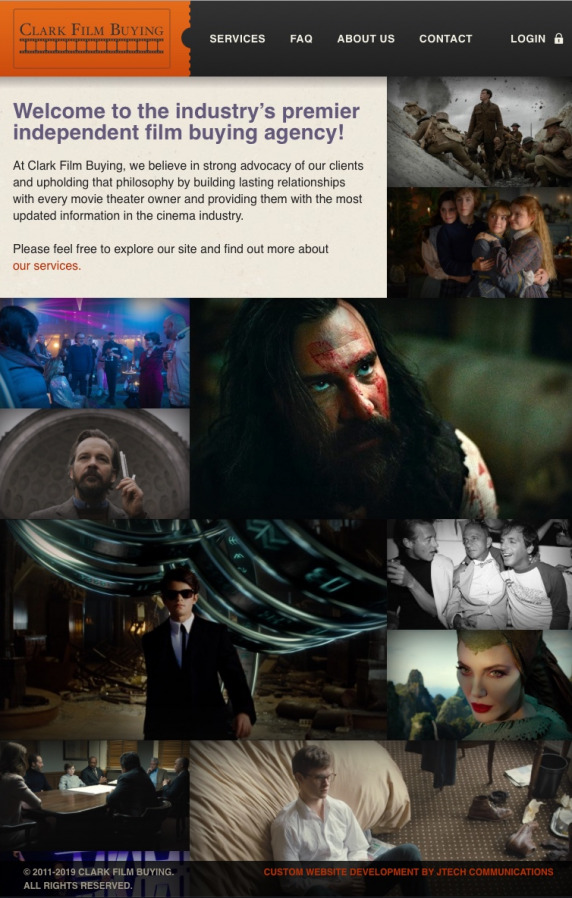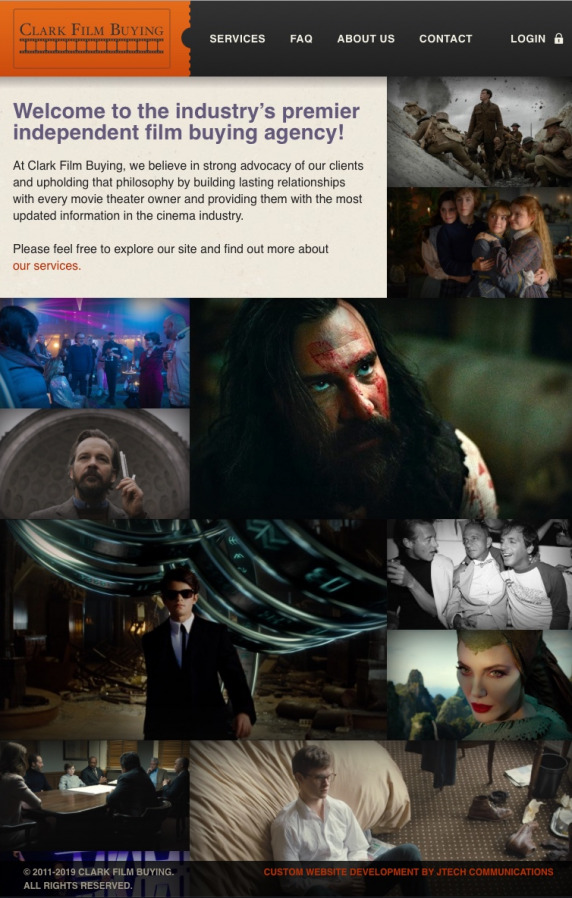 Success
Clark Film Buying has grown to have over 400 clients across the United States. Their custom app is revolutionary in the industry and has been a frequently-updated and useful tool for Codi and her team.
I found that it was easy to communicate my ideas and needs to them and they translated that into the precise web development needed for our website. Their customer service and tech support is amazing. When I have an issue they can be contacted right away and the issue is dealt with immediately. If you have a new web design project and want to be involved in the planning and executing of it, then I would highly recommend JTech and their personalized service.