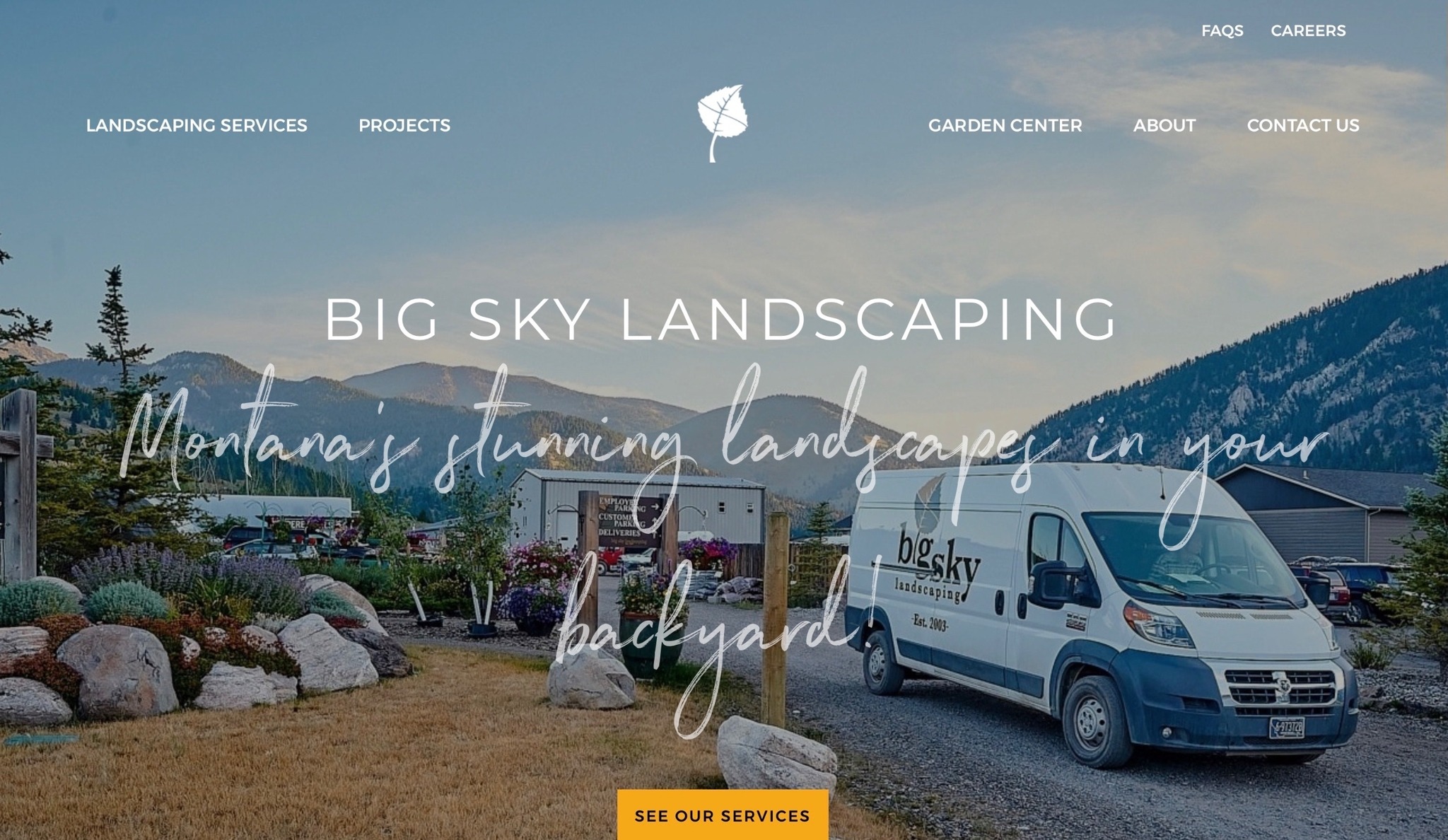 Big Sky Landscaping Grows With Flexible Web Design
Big Sky Landscaping (BSL)
is a locally-owned and community-centered landscaping company that's been making Big Sky's outdoor spaces beautiful and healthy for almost two decades. Their team has a reputation for high-quality work and meticulous customer service.
BSL offers soft scape and hardscape installations, a local garden center, container gardens delivered to your door, yard maintenance, and more.
Big Sky Landscaping needed a flexible website that would help them recruit seasonal workers and convert new clients as they continued to grow.
Hiring Qualified Talent With a Talent Acquisition Optimized Website
Big Sky is a small community and most local businesses need to find employees beyond Lone Peak's shadow–easier said than done. BSL has a dedicated customer base that expects a high level of service. So, recruiting passionate employees with an effective talent acquisition website is a must.


A Big Sky Landscaping Job Listing on Their Website
Designing a site around hiring employees poses a unique challenge that our team was excited to tackle. Big Sky Landscaping's new website needed to sell their business to potential employees without compromising on customer conversions.
Our team balanced BSL's content and web design by writing
client forward copy that built an impression of company culture for potential employees.
Visually Dynamic & Flexible Web Design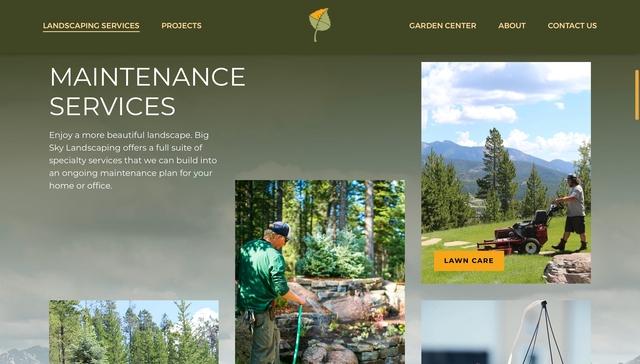 Big Sky Landscaping's Services Page
BSL's ultimate goal is to serve the Big Sky community as best they can. A large part of this is showing exactly how they can help. Big Sky Landscaping's website doubles down on imagery that shows the diversity of their work.
Additionally, Big Sky Landscaping's website includes a very flexible service page system.
BSL's service pages are built to change as their business adapts to Big Sky's growing community. Their site pages also include powerful section
editing
tools, making any edits fast and easy.
The flexibility baked into Big Sky Landscaping'
s web design makes it an effective tool for whatever BSL may need now or in the future.
JTech's team is proud of the talent acquisition website we've created for Big Sky Landscaping and we are excited to see how Big Sky Landscaping uses their new website to continue growing!
Need help defining or changing the objective of your site?
Reach out today
–JTech would love to help.