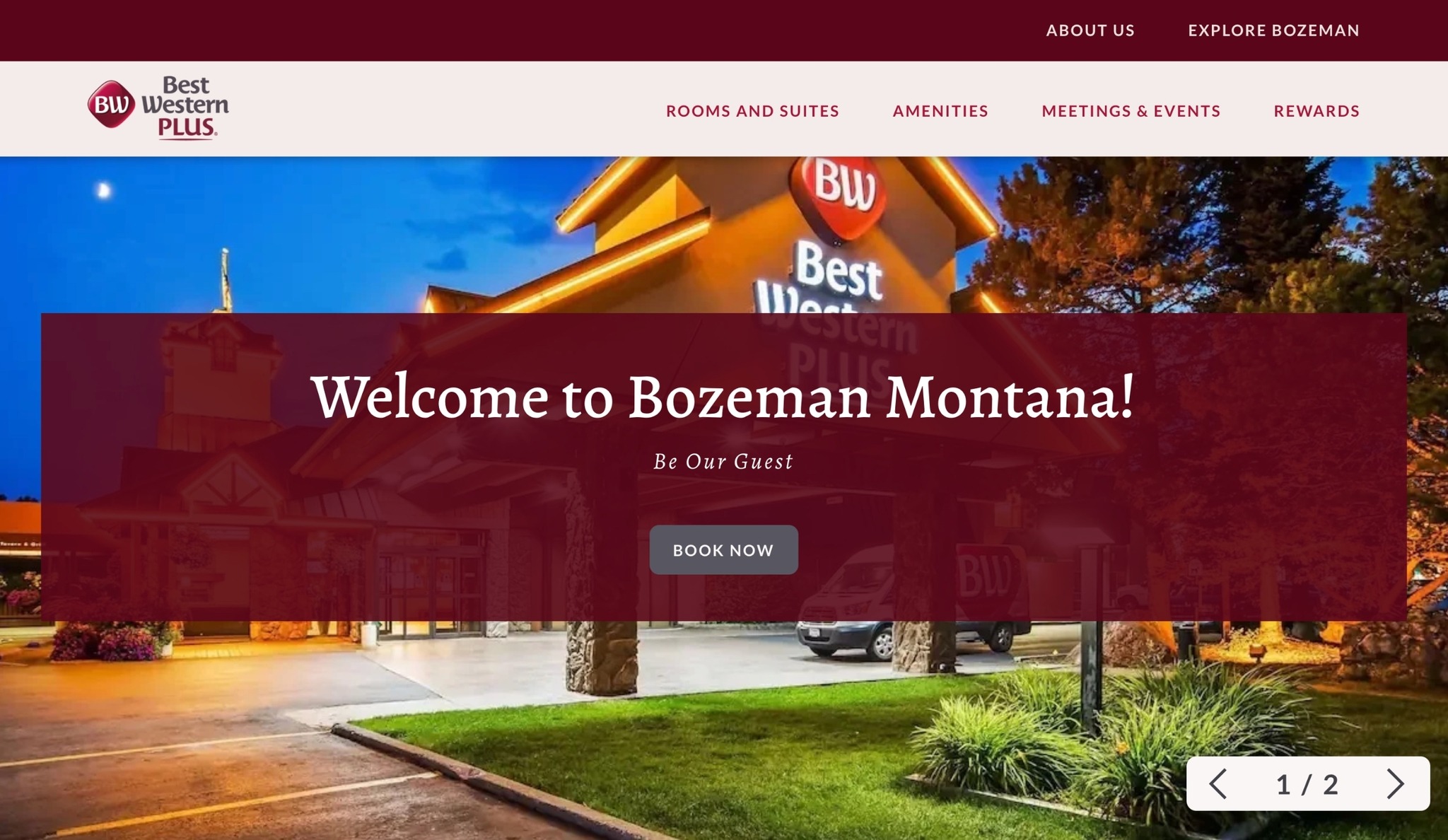 Bozeman's Best Western Launches a New Hotel Website Design
The
Best Western Plus Grantree Inn
isn't just an accessible, award winning, local hotel for visitors to stay at. The Best Western is also a hub for events, conferences, and weddings. Their flexible event space is often booked by local clubs, companies, and organizations.
Best Western also offers guests rewards and unique amenities. For example, their hotel is one of the only hotels in Bozeman to offer room service. Additionally, they offer a business center—stocked with printers, computers and meeting spaces. Learn more on their amenities page.
Bozeman's Best Western Plus needed to refresh their old site. The refresh involved many tweaks. The most critical changes were a reduction in page creep, a refresh of the rewards page, and the addition of an event calendar.
Cutting Down on Page Creep
We were able to reduce the page creep on Best Western's site by combining site page copy. We worked with their team to streamline wording until all parties were happy.
Now, the Best Western site reads better than ever before.
Refreshing the Rewards Page
One of the Best Western team's biggest goals was to create a rewards page that resembled the same page on bestwestern.com.
We built out a rewards page that mirrored the data from bestwestern.com's rewards page. We also built a custom, styled table to display member levels. Now, Best Western can react to changes in global policy quick.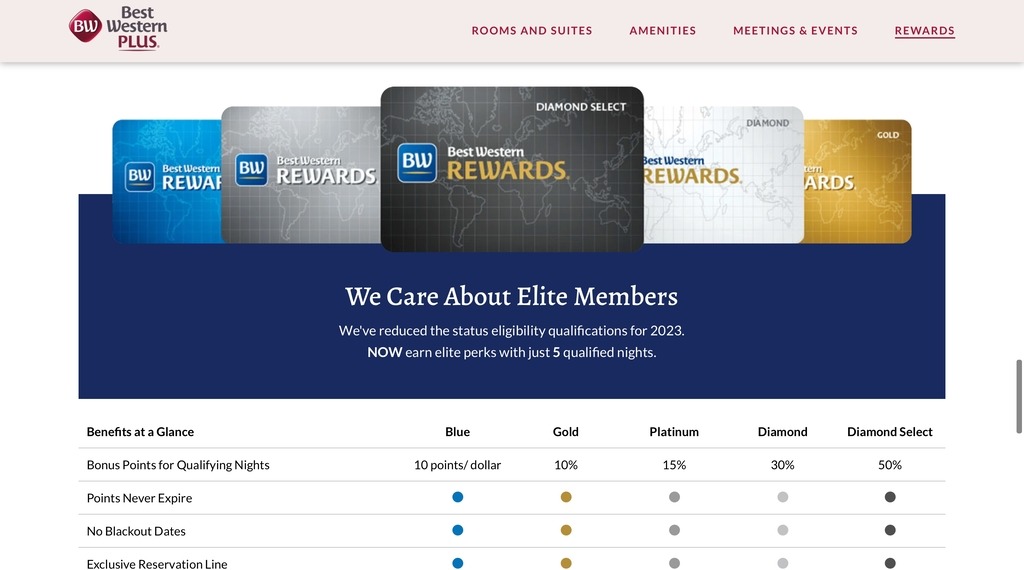 The Best Western Rewards Table
Like all of the best hotel website designs, the rewards table can be edited easily. All the Best Western team needs to do is press a few buttons and change some text. We're excited to see how their team uses the new rewards tools in the future.
Making an Event Calendar
Best Western wants to make scheduling events as easy as possible. They offer large event spaces, rentals, and staffing—all for the benefit of their guests.

The New Best Western Events Calendar
Their refresh included a page for an auto updating calendar and event details. Now, guests can see when Best Western venues are free at any time. Customers can also click on event details to find venue rental request forms. We're excited to say that venues at the Bozeman Best Western are easier to rent than ever before.
If you want a hotel website design Best Western Plus Grantree Inn, reach out! The JTech team will excited to work with you.