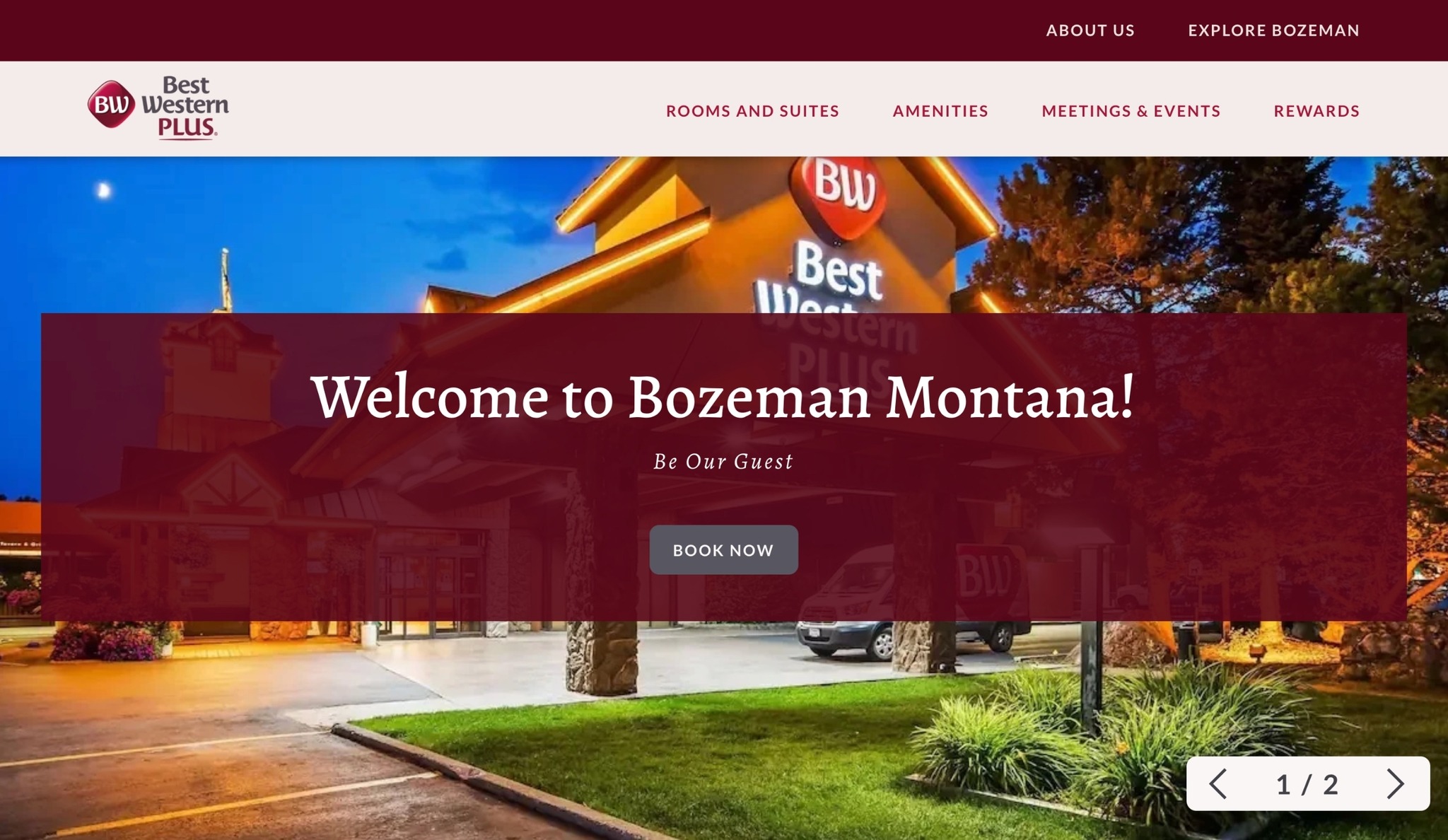 Bozeman's Best Western Launches a New Hotel Website Design
Bozeman's Best Western is an accessible, award-winning local hotel full of unique amenities. They're also a hub for events, conferences, and weddings. Local clubs, companies, and organizations often book the Best Western's flexible meeting spaces.
They offer a business center, and their hotel is one of the only Bozeman hotels to offer room service. Learn more on their new amenities page.
The Bozeman's Best Western Plus website had begun to break and was difficult to fix. Our job was to create a new, reliable website that improved its old web design. We helped reduce page creep, refreshed their rewards page, and added a new events calendar.
Reducing Page Creep

We were able to reduce the amount of creep on Best Western's site by combining site page copy. Our copy team worked on their wording until the Best Western's pages were dynamic and concise.

Now, the Best Western site reads better than ever before.
Refreshing Their Hotel Website's Rewards Page
Creating a rewards page that resembles the one on bestwestern.com was one of their team's primary goals.
So, we designed a rewards page that mirrored the official design. This resulted in a custom-designed member tier benefits chart. Now, Bozeman's Best Western can react to changes in global policy fast.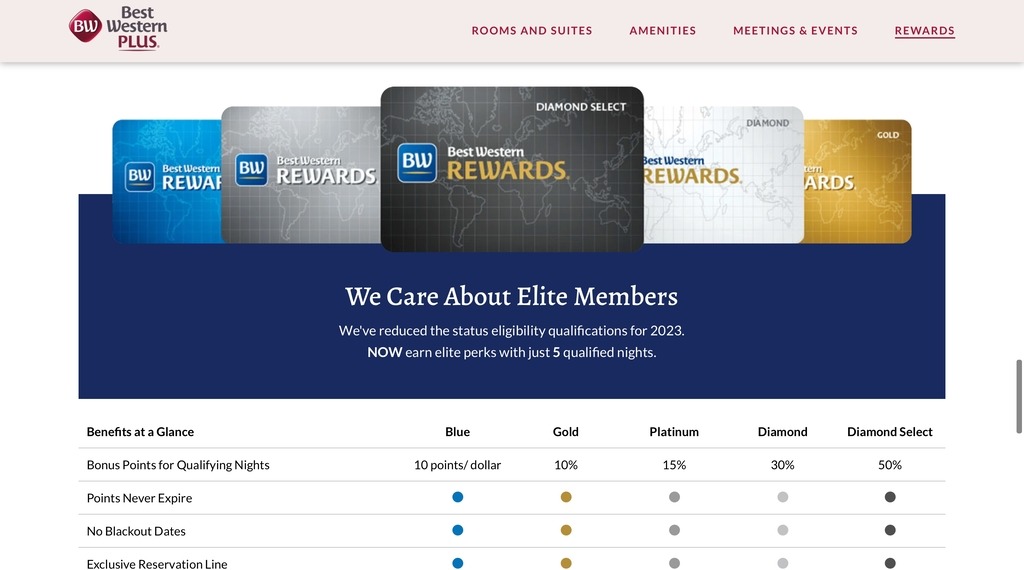 The Best Western Rewards Table
Editing their new member tier rewards table is easy. All the Best Western team needs to do is add new lines, change some text, and click save. Our code takes care of the rest. We're excited to see how their team uses their new rewards table in the future.
Developing a Custom Event Calendar
Best Western wants to make scheduling events as easy as possible. They offer large event spaces, rentals, and staffing—all for the benefit of their guests.

The New Best Western Events Calendar
Their refresh included a page for an auto-updating calendar and event details. Now, guests can see when the Best Western's flexible event spaces are free any time of the day. Customers can also click on event details to find venue rental request forms. We're excited to say that venues at the Bozeman Best Western are more accessible than ever.
If you want a hotel website design like Best Western Plus Grantree Inn, reach out! The JTech team will be excited to work with you.