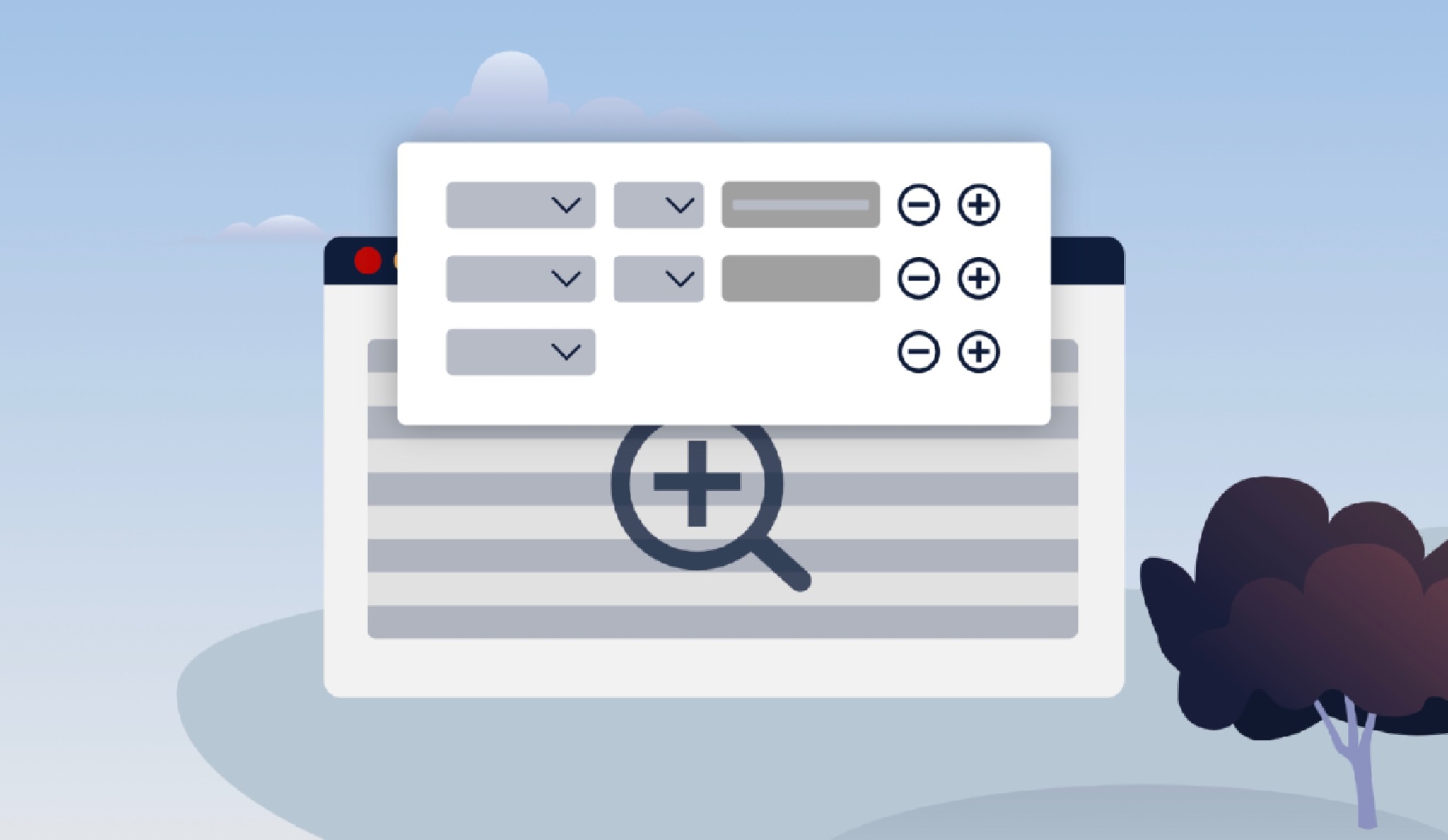 My JTech Launches New Advanced Search UI Functions
We're always looking for ways to improve the tools our partners use to manage their websites in My JTech—our user-friendly content management system (CMS).
We're proud to announce that our web development experts have created advanced search functionality and intuitive, advanced search UI for our My JTech users!
What is Advanced Search?
Advanced search improves on our existing search function—allowing My JTech users to search more precisely then they ever could before.
You can now narrow your search with dynamic filters created using our new advanced search UI. Advanced search allows you to specify that you're searching for a word or phrase with conditional logic. My JTech users can now also search a broader range of fields than they could before.
For example, you can now search only the name field to find a specific person for customer service.
My JTech's Advanced Search UI in Action
We encourage you to try the new advanced search function for yourself! Look for the spyglass with the plus at the top of your My JTech list views.
We Made Our Advanced Search UI Easy to Use

The Advanced Search Button
Advanced search is a complicated and detailed concept. We intentionally made our advanced search UI noticeable and easy to use without changing the existing search UI dramatically.
We also created a conditional structure that allowed users to define their advanced searches easily.
Our website design team used iconography to create a straightforward advanced search UI that communicates without cluttering your screen.
Finally, our advanced search-specific UI itself opens in a separate slip. The extra space a slip offers gives our users the freedom to add as many search conditions as they would like without disrupting their typical user experience!

Add, Subtract, and Define Conditions While Setting Up Your Advanced Search
What Does Advanced Search Mean for Your Website?
My JTech's new advanced search is an excellent tool for more efficient data gathering—making pinpoint searches incredibly easy. In fact, we hope that the addition of advanced search will help our partners use My JTech more efficiently than ever before.
Excited about our advanced search UI and functionality? We are too! Please give it a try and report back via My JTech's feedback form.
We're excited to hear what you think!