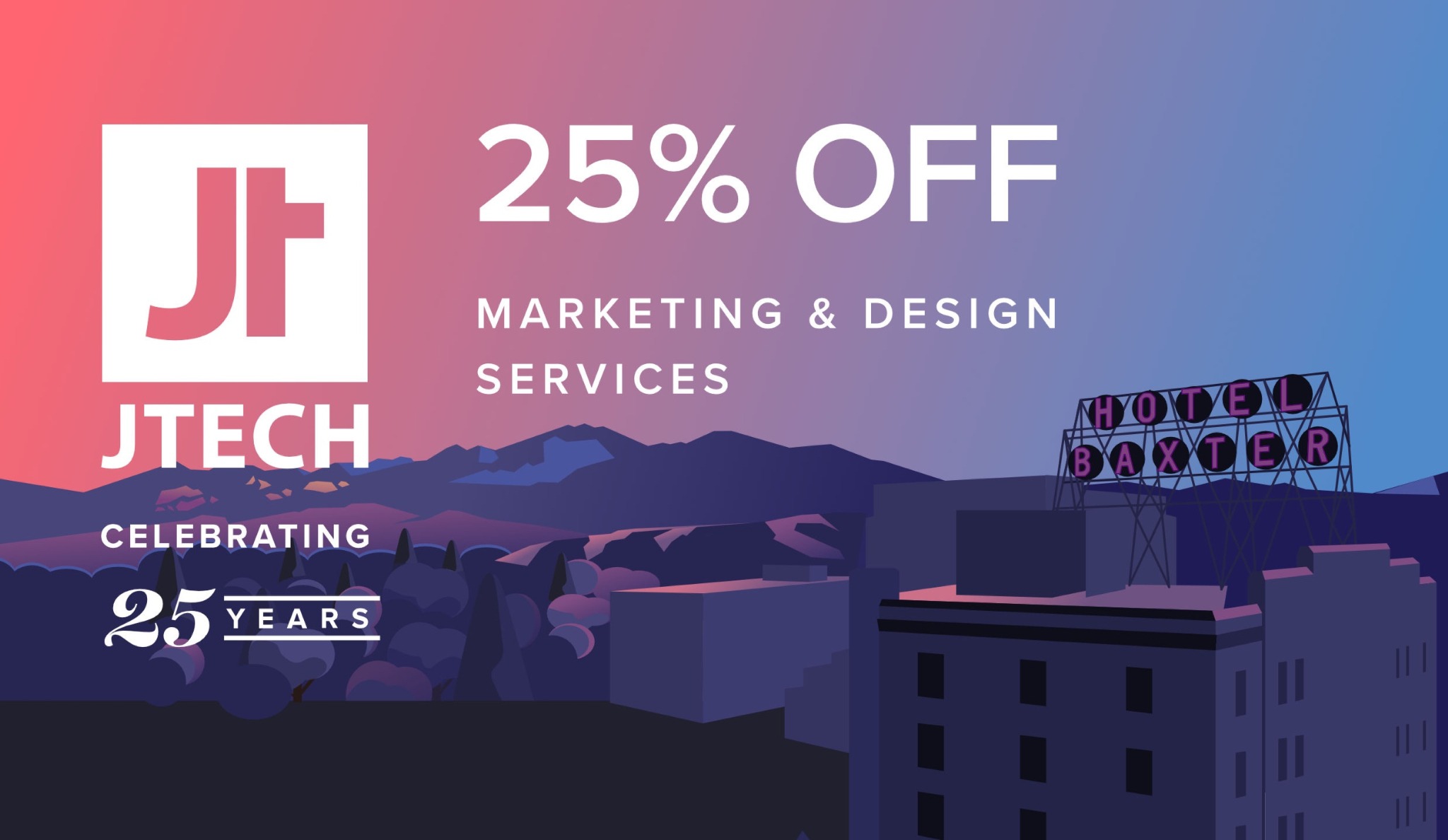 JTech Celebrates 25 Years by Offering 25% Off Select Design and Marketing Services
JTech has been
riding World Wide Web's sunbeams
since the first rays peaked over the horizon in the early 90s. Even before JTech was building custom website designs, our employees were tinkering with Macintoshes, wiring radios, designing billboards, running marketing campaigns, and basking in the dim green glow of text editors.
Our team was (and continues to be) full of people who live for the intersection of tech and marketing—just because we love it. We have many ways to justify our passions, but… really? We're just a group of people ecstatic to do what we love for over a quarter of a decade!
25% Off for Our 25th Year
To celebrate our 25th year, JTech is
offering 25% off
of select design and marketing services from now through the month of August.
So, if you're looking for:

SEO Services
Marketing Research
PPC Management
New Design for Your Letterhead and Business Cards
Logo Design
Professional Headshots
Reach out! We're hoping to partner with many more clients over the coming year—helping our friends in Bozeman, Livingston, Billings, Butte, and Southwest Montana grow with Montana's market.
We Invite You to Celebrate With Us
Reach out for select design & marketing services during July and August and
receive 25% off
.
We're excited to continue working with Montana's incredible businesses for another 25 years!