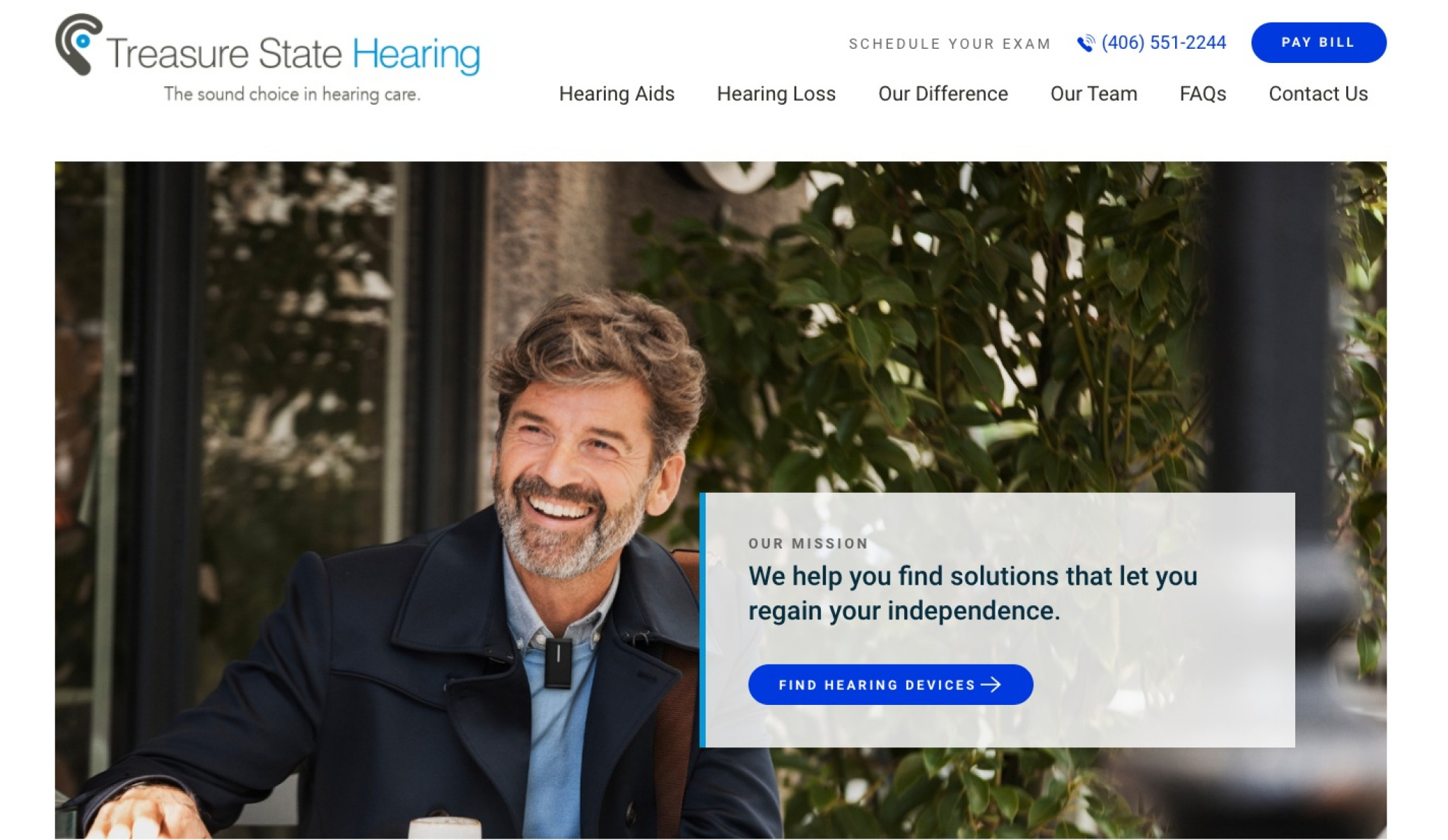 Treasure State Hearing launches new website that better helps their customers
Treasure State Hearing has operated in Bozeman for over 10 years, providing customers with professional and compassionate service. When they decided that their old website needed a refresh to better highlight their expertise and products, they enlisted JTech Communications to build them a modernized site that is clean and easy to navigate, which wasn't the case with their previous rental website.
A new site layout was developed that brings key information to the forefront, including hearing aid options, education about hearing loss and how Treasure State Hearing strives to provide their clients with the very best service. Also, important functionality for scheduling an exam and paying a bill were prominently placed in the navigation so they are easily found.
Moreover, keyword research was an integral aspect to building their site, and JTech's digital marketing team identified the search terms that users in Treasure State's market were using online. This data was then used to optimize the site's copy and meta data, which improved its rankings in search engine results.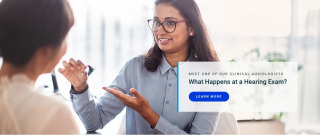 The Treasure State Hearing Exam
The new Treasure State Hearing site also features a custom code framework, ensuring that the site is technically optimized to perform well in search engine results. This custom framework also means that the site is completely plugin free, which creates a better user experience because of faster load times and fewer security issues.
As seen in the many great customer testimonials on their site, it's clear that Treasure State Hearing brings a compassionate and professional approach to hearing loss. These first-hand accounts from their patients were integrated across the site so visitors can read the wonderful support and treatment that they received.
We are thrilled to work with all our clients, especially those who are helping people regain their independence like Treasure State Hearing. Contact us to discuss your next website project so we can help you achieve your business goals in the digital space.