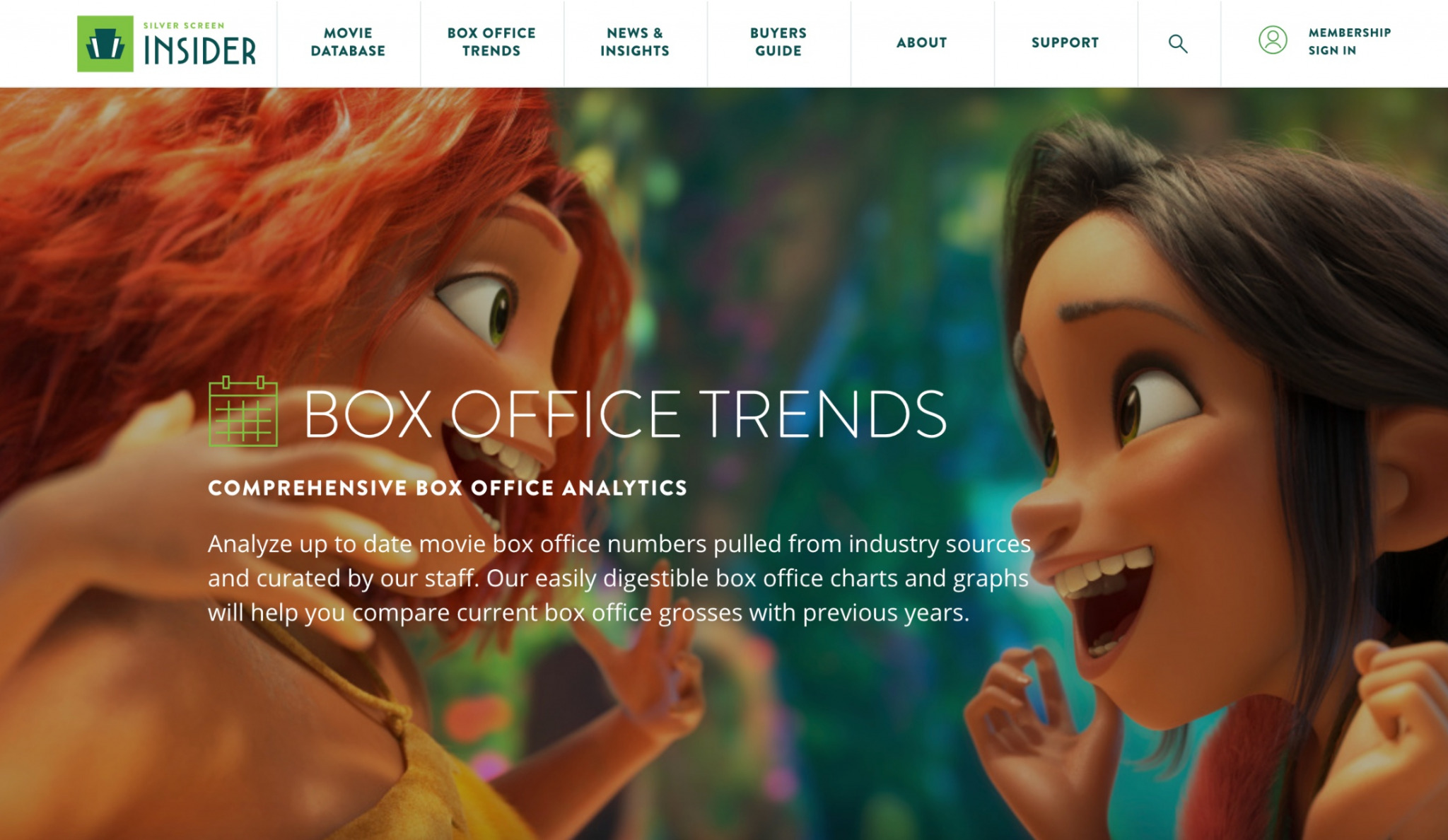 Silver Screen Insider Launches Refreshed Website and New Features
Silver Screen Insider
(SSI) is the premier resource for theater owners, managers, and movie buffs, providing powerful tools and resources that help them stay current on movie trends. Users have access to a comprehensive movie database, box office results, podcasts, weekly newsletters, movie artwork, and much more — keeping their fingers on the pulse of the movie industry.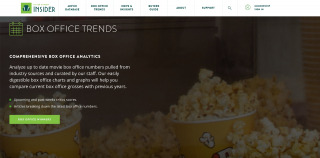 JTech developed the first version of SSI's website, and when owner Codi Kruse was ready to refresh it, she engaged us to produce a new design and build new functionality. We quickly started brainstorming ideas that would best serve her business. We also partnered with Armstrong Marketing Solutions who developed exciting new branding for SSI and some site design concepts.
What resulted were several enhancements, including a modern design that is clean and bright. We reimagined their ever-popular Movie Database and added powerful search features, making data easier to sort and analyze. Along with refreshing the Box Office Trends page, the addition of a new interactive graph presents a highly visual representation of movie performance. SSI's two weekly newsletters — eagerly anticipated by subscribers — were redesigned to make content display clearly and dynamically.
JTech also implemented new management tools and automation features that mitigate the need for tedious tasks. Billing reminders are now autogenerated and emailed to subscribers. Plus, newly enhanced management and admin tools make updating accounts easy, giving Codi and her team more time to focus on other areas of the business.
"I loved working with JTech! I have done projects with them in the past, and every time has been a wonderful experience, but this time was amazing. They had a whole team of people addressing every aspect of my project. The process was incredibly easy and smooth from planning to development to implementation. The best part of working with the team at JTech, other than the personal service I received, is that they are so knowledgeable about the latest features and innovations that can enhance the quality of your site, which results in longevity for your investment." - Codi Kruse, Owner
Like Silver Screen Insider, we love movies, and it was exciting to work on overhauling their site. If you need a custom website or want to refresh your current site, we want to hear from you. We have great website packages that can help your business succeed online.
Learn more about them here
and schedule a
free consultation
with us.