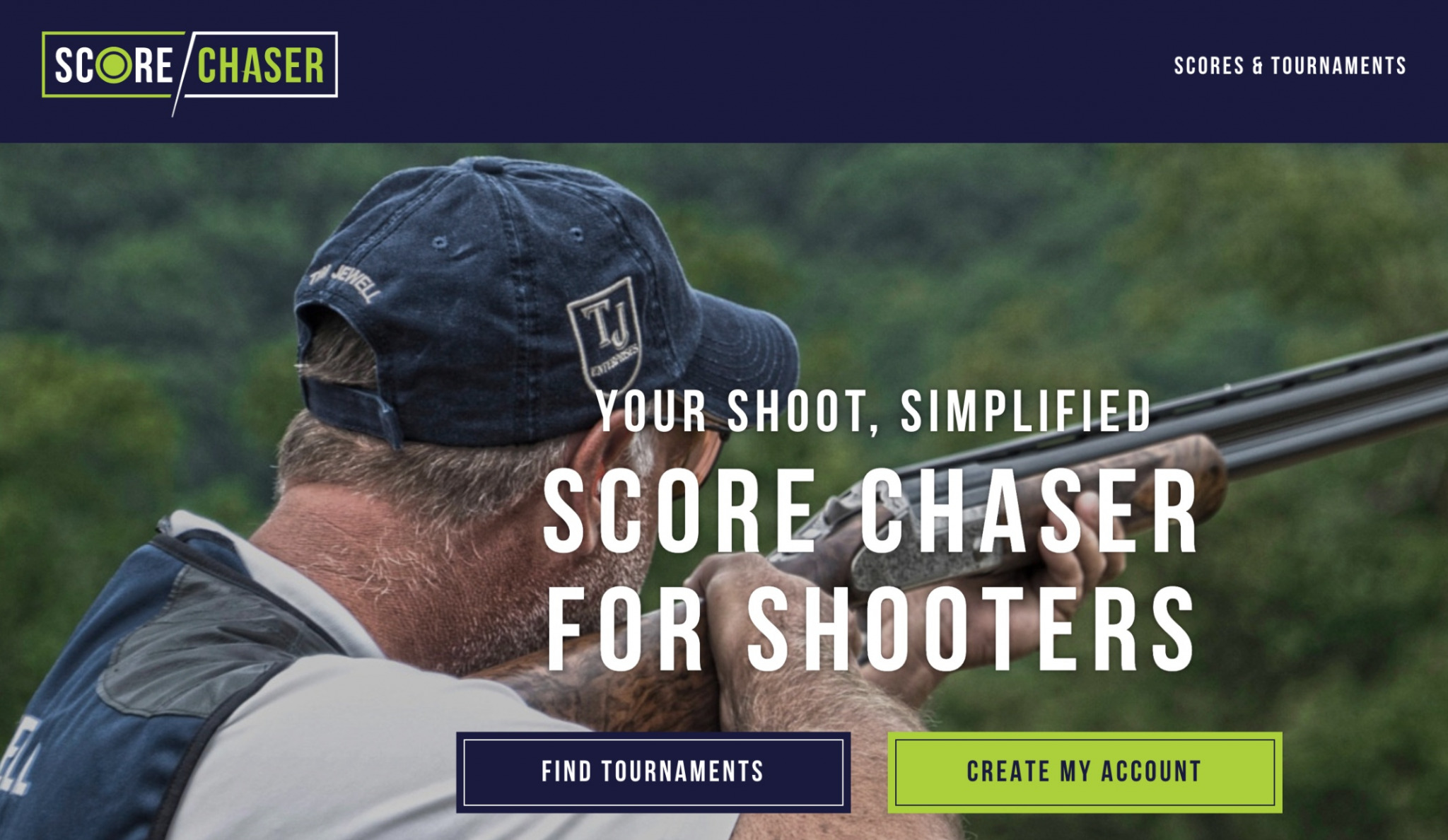 JTech takes aim and develops an innovative, custom app for competitive sporting clay shooting
The exciting world of competitive, sporting clay shooting has thousands of members attending hundreds of events during the year and throughout the country. All of this involves a lot of management, logistics and coordination, both for the individual, and for the clubs who many are associated with. Enter Casey Chase, a long time sporting clay competitor and organizer of shooting events. She wanted to create an online membership service to streamline the organization process.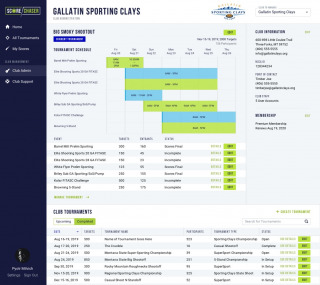 Score Chaser Tournament view
JTech Digital partnered with Casey to conceptualize, engineer and develop a web-based subscription service that makes it easy for members to register for events. From event registration and team management to selecting everything needed for a shoot, the new Score Chaser website and app make it convenient for shooters to enter a competition. Subscribers can pull up their NSCA shooter identification number, select teammates and even order items like bottled water for their event.
"Score Chaser has absolutely changed the way that tournament organizers interact with competitive shooters. We now have a tool that allows us to effectively communicate with tournament entrants, allows those entrants to seek out events based on criteria that they've never been able to filter before, and opens the door for future concepts so that the system can grow with the sport. We have always been limited by the tools that we use to put on these shoots and Score Chaser changes that." - Casey Chase
A full, hourly event schedule is viewable on the site, and it even includes a text message feature that will notify shooters when their event is about to start, or if there are any changes to the schedule. This realtime information makes it extremely easy to stay up-to-date while at an event.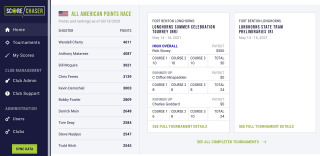 Score Chaser rankings
Of course, competitors want to know their scores and ranking after shooting at an event, so the Score Chaser site allows members to search all the competitions they've participated in and pull up how they performed at each one. This allows everyone to not only see their current standing, but also see their historical data.
Another great feature of the site is management for shooting clubs. It provides clubs with the unique ability to create their own tournament that they can host. All the details from event description, location, registration deadlines and tournament type (i.e. state, regional, national, etc.) can be entered. From there, everything else can be set up such as specifying the various events, squadding, amenities and more. Once the event is open, managers can then track who has registered, make adjustments and generate sophisticated reports for all kinds of data.
There really is nothing else like Score
Shooting competition
Chaser when it comes to the world of sporting clay shooting. It's the most advanced service available that makes everything extremely easy for shooters and managers, which puts the focus squarely on the fun of sporting clay shooting. JTech is very proud to have teamed with Casey to create something that is so unique, sophisticated and user-friendly.
Do you have a great idea for your business that you want to take online?
Reach out to us
for a free consultation to discuss how we can help you master your marketplace.