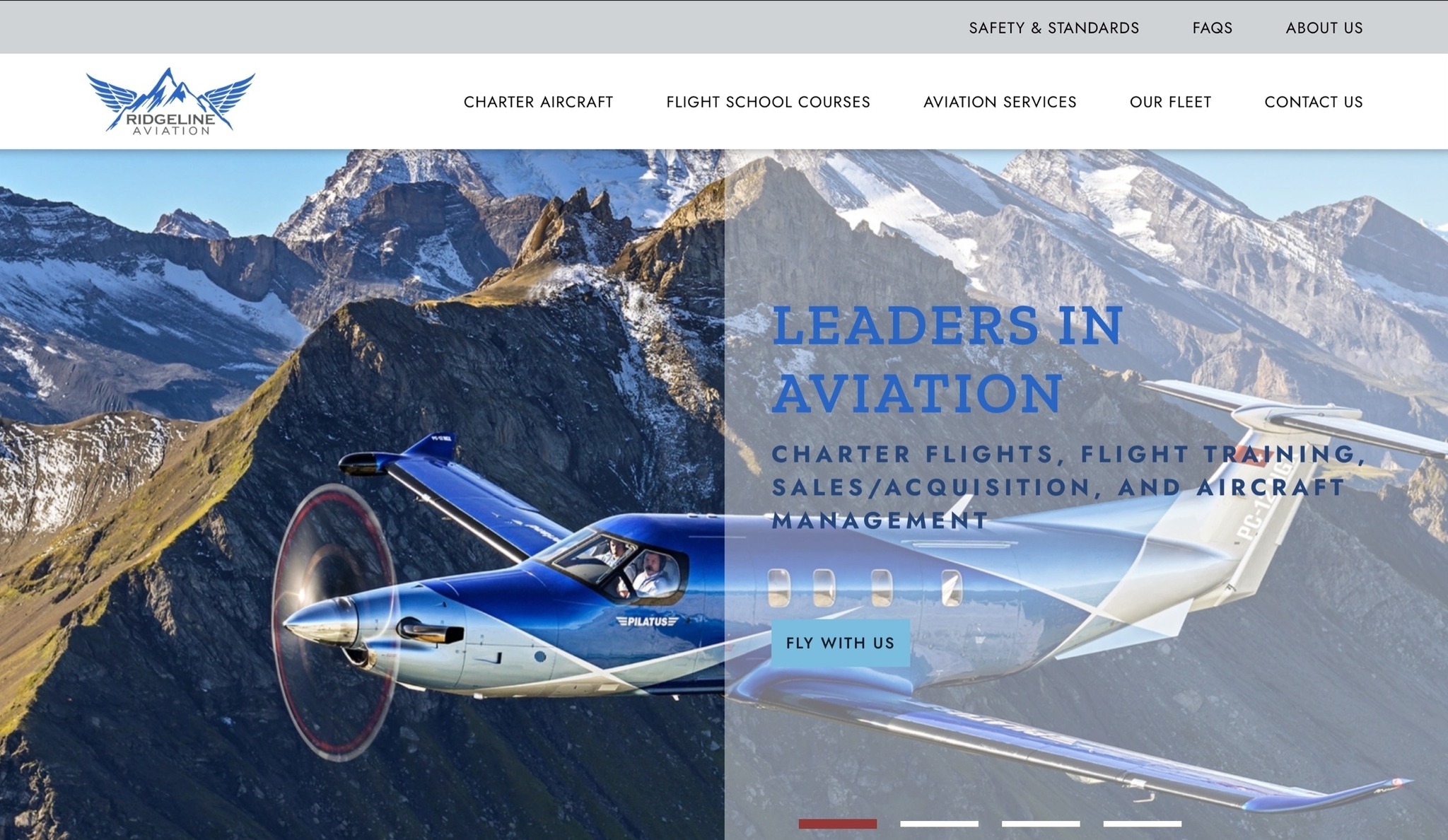 Ridgeline Aviation Flies High With Aviation Website Design
Ridgeline Aviation hired our design team to create a modern, flexible website.
Ridgeline Aviation
is a Montana-based flight school and charter pilot service. Passengers appreciate their quality of service, expertise, and certifications. Ridgeline Aviation also employs several Pilatus PC-24 pilots. Their unique skills make their private charter pilots sought after.
Ridgeline Aviation also partners with Purdue University to offer a
top-notch flight school
. This allows them to train pilots at any level of experience. Students receive thorough training for certification—up to the commercial level.
Ridgeline Aviation needed a new website that would:
Take reservations
Modernize their design
Remedy the page creep on their old website
All told, Ridgeline's new website works like a breath of fresh air.
Taking Requests With a Custom Flight Charting System
Now, charter clients can request specific dates, times, and destinations from the start. We're excited to see the positive effect this will have on scheduling and discovery times.

Ridgeline Aviation's New Charter Booking Form
Upgrading to a Modern Aviation Website Design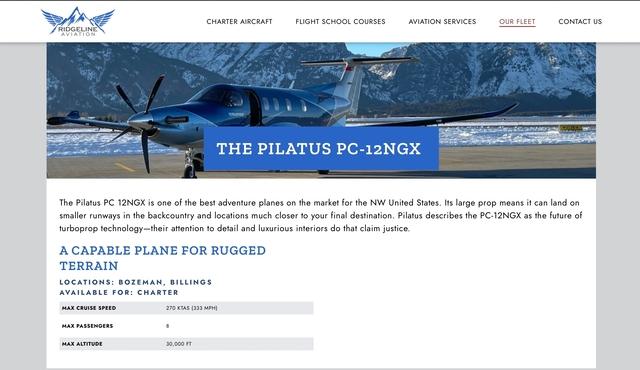 Ridgeline Aviations new fleet page
Ridgeline Aviations' old website was close to its ultimate vision. Still, dated Wix tech and page creep hindered their ability to make a great first impression.
Ridgeline Aviation needed a site that made the quality of their services evident at a glance.
Our website design team worked with Ridgeline to elevate and simplify their style. We're excited to see how Ridgeline soars using its new website design.
If you need a gorgeous, ultra-functional website, our
web design team
would love to help.