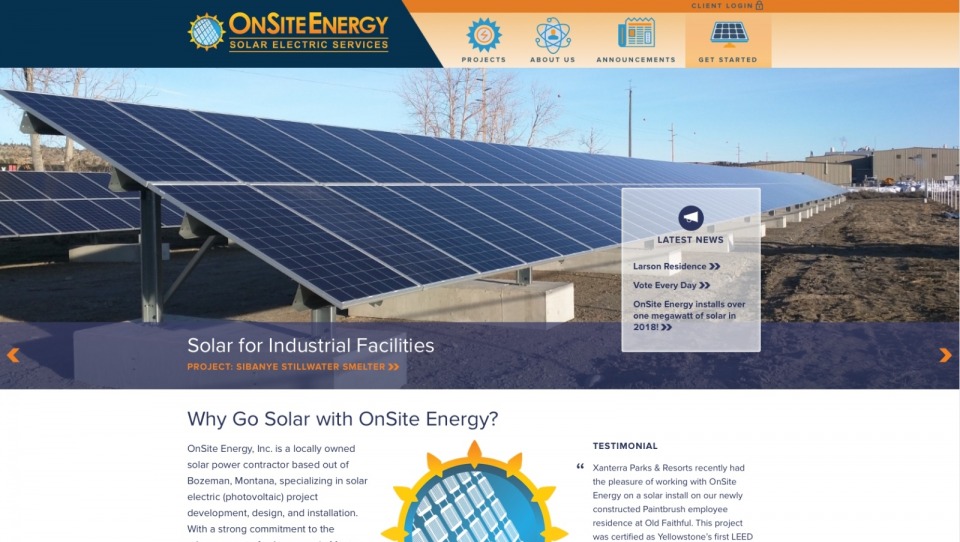 Onsite Energy
THEIR STORY
For over a decade OnSite has been advocating solar electric technologies to Montanans. They partner with a variety of local conservationists to promote the use of renewable solar energy to power homes and businesses.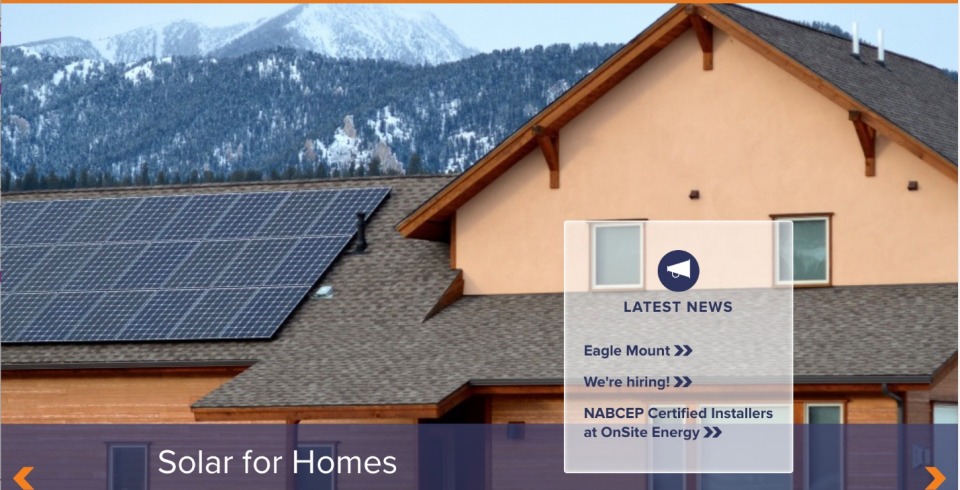 WHAT WE DID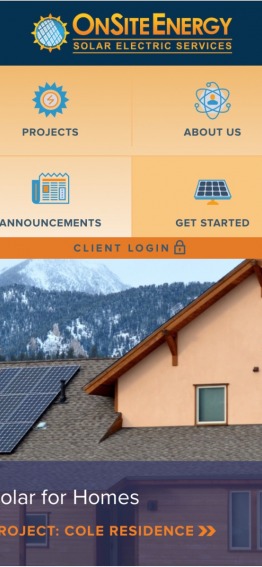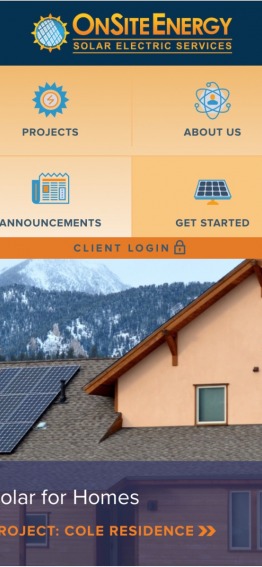 WHAT WE DID
As their business was taking off in Bozeman, MT, OnSite came to us in need of a high-quality marketing site to reach their prospective clients. As their services and staff grew, we worked with them to integrate business automation into their existing site to free up time and make their offices more efficient. Our team developed a client on boarding system that asks new clients about solar project specifics, allows them to upload important files necessary to start a solar project, and allows them to log back into their portal to send and receive additional files.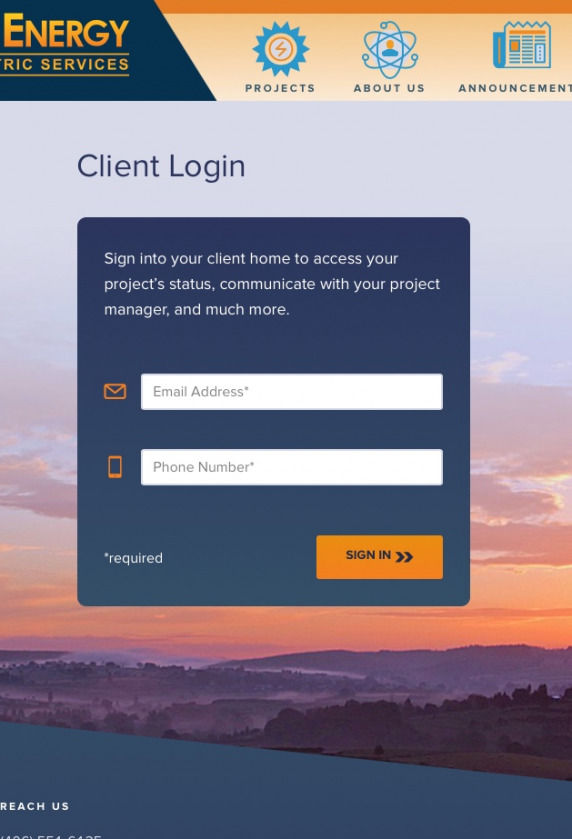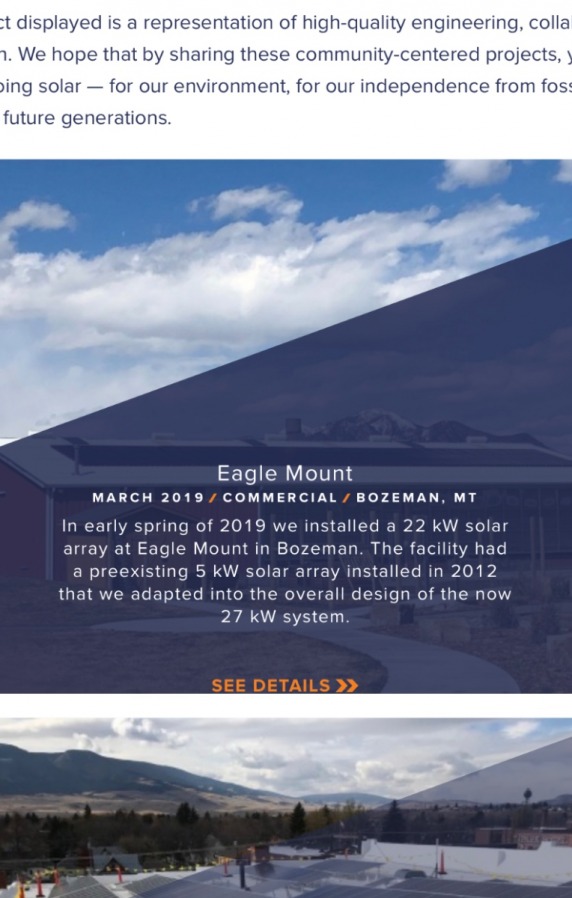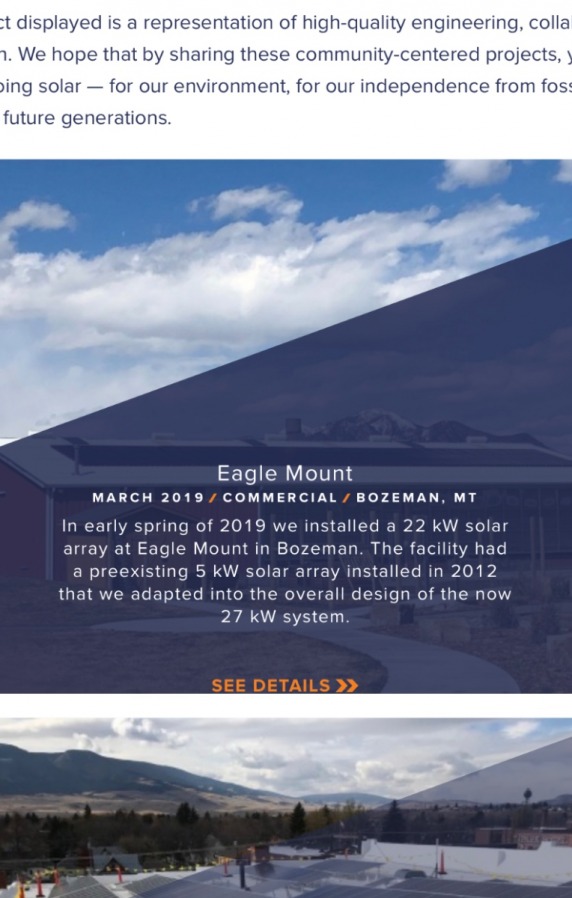 SUCCESS
Onsite made the right investment decision going with a custom site developer -- it has allowed us to establish a strong foundation online for them and
"The staff at JTECH Communications was pleasure to work with, and they guided us through the construction of a premier website for our Bozeman Montana solar installation business. Their technical expertise, creativity, and overall attention to detail is first class."