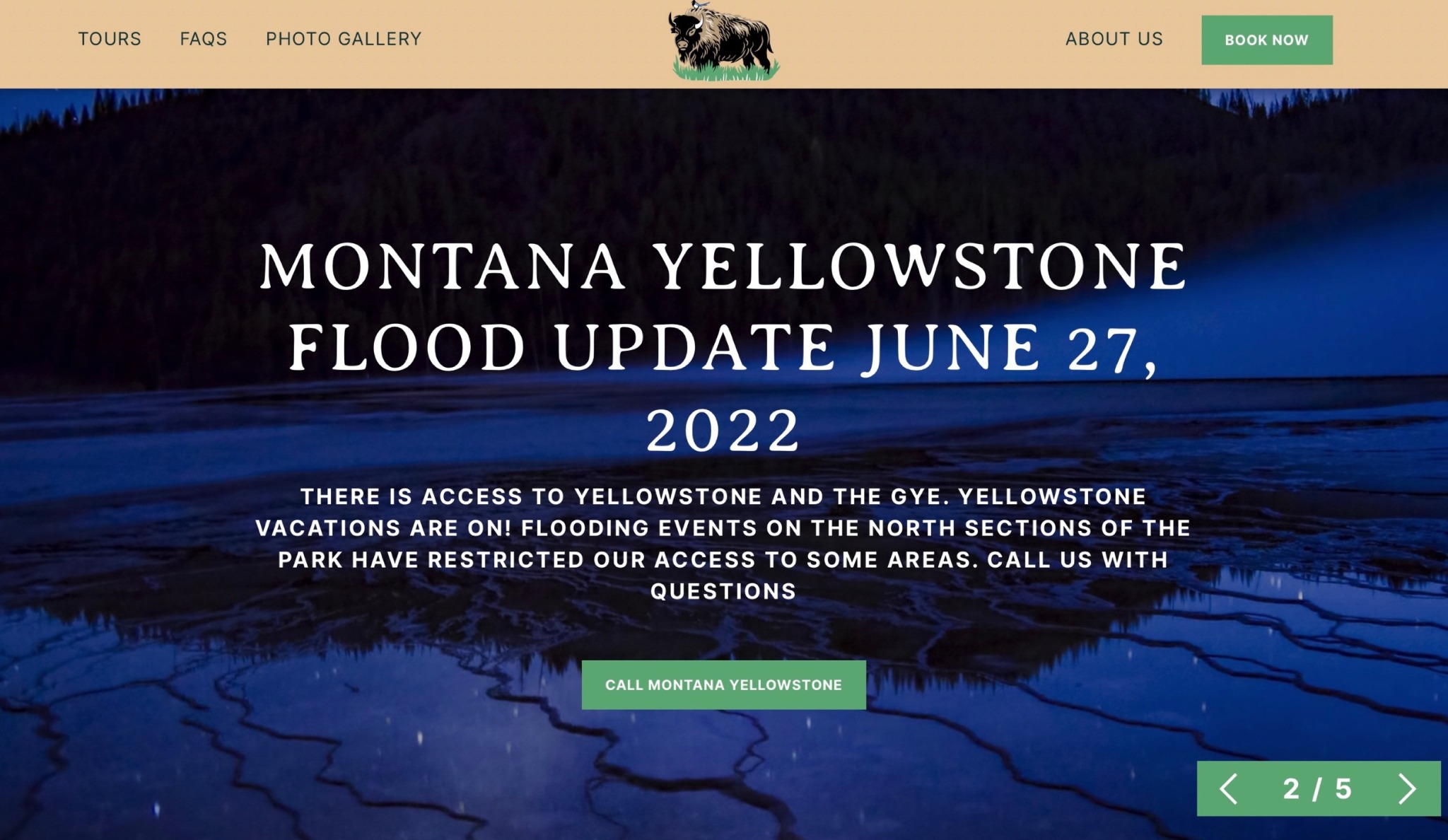 Montana Yellowstone Tours Ventures Into The Greater Yellowstone Ecosystem
Montana Yellowstone Tours opens as Yellowstone National Park reels from a natural disaster. Before Yellowstone flooded, the MYT's team offered extensive tours in the park, and select private tours in the Greater Yellowstone Ecosystem (GYE). However, they will now expand their tour options to include a wide selection of private tours outside national park boundaries.
If you want to tour the GYE, contact the Montana Yellowstone Tours' team or schedule a tour on their new website!
Booking Adventure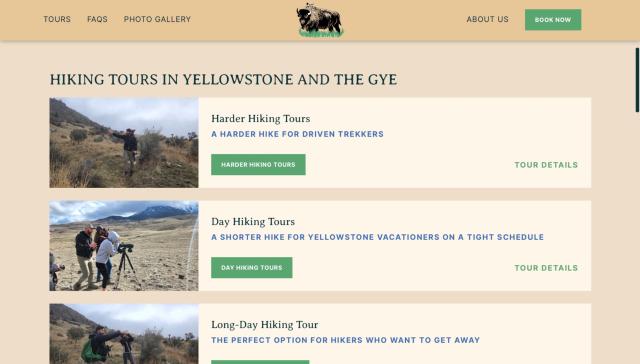 The First Page of JTech's Booking Bundle
Montana Yellowstone Tours' site includes a custom tour scheduling system that we designed to meet the needs of Montana Yellowstone Tours as they grow through the years.

MYT's team can create tour options, set availability, set days off, and accept payments using their custom tour scheduling system.
Showing Off Yellowstone's Natural Wonders
Many people come to the Greater Yellowstone Ecosystem to see animals and natural features they may never have the chance to see again. Specifically, guests can see wolves, grizzly bears, moose, geysers,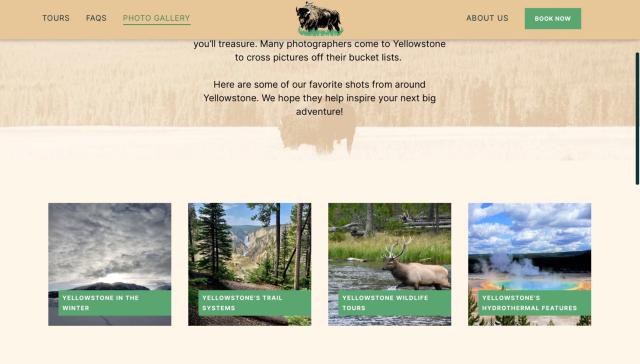 The Montana Yellowstone Tours Trip Gallery

and natural hot springs.
Montana Yellowstone Tours wanted to show off photos that their team has taken from their wide-ranging adventures with tour guests—past, present, and future.
The Montana Yellowstone Tours' trip gallery was our answer. From My JTech, MYT's team can create photo albums, upload pictures, caption photos, and write about the experiences that they've had with guests. Montana Yellowstone Tours already has many stunning photos uploaded to their site. Head over to
MYT's trip gallery
to see the Greater Yellowstone Ecosystem's spectacular wildlife and scenery!