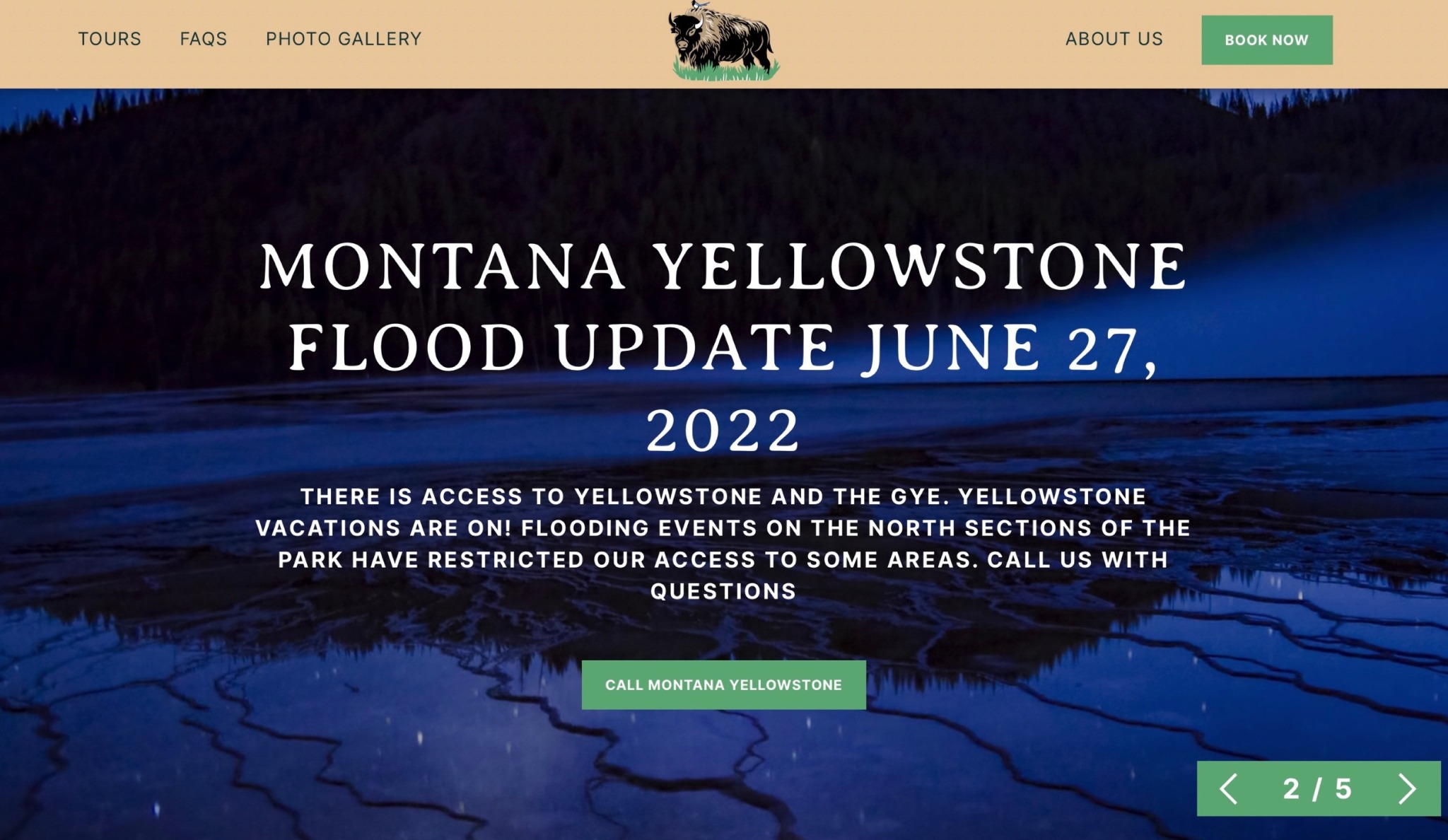 Montana Yellowstone Tours Leads With New eCommerce Website
We built an online store to help Montana Yellowstone Tours launch their business.
Montana Yellowstone Tours
(MTY) is an incredible private tour service in Gardiner, MT. Their site launched as Yellowstone National Park reeled following a flood.
MYT also recently chose to expand its tour area to include even more tours in the GYE and taxi services.
Reach out to Montana Yellowstone Tours
for specifics or to schedule a tour on their new website!
When Montana Yellowstone Tours approached us, they needed a custom, performant site. They wanted to increase the number of tours they booked with SEO and a service-based online store.
Using a Service-Based Online Store to Book Adventure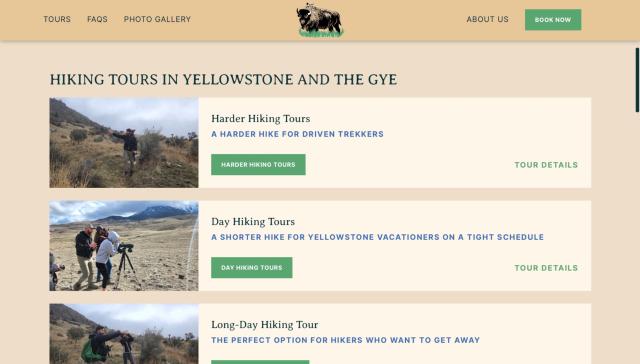 The First Page of JTech's Booking Bundle
The MYT site includes a custom tour scheduling system we designed to grow with them.
MYT can now use its custom tour scheduling system to:
Create tour options
Set availability
Set days off
Accept payments
Depending on the settings MYT uses, they can do anything from selling tours to booking taxi rides.
Showing Off Yellowstone's Natural Wonders With an Online Gallery
Many people come to the GYE to see animals and natural features they may never have the chance to see again. Guests will observe sights like wolves, grizzlies, geysers, and natural hot springs.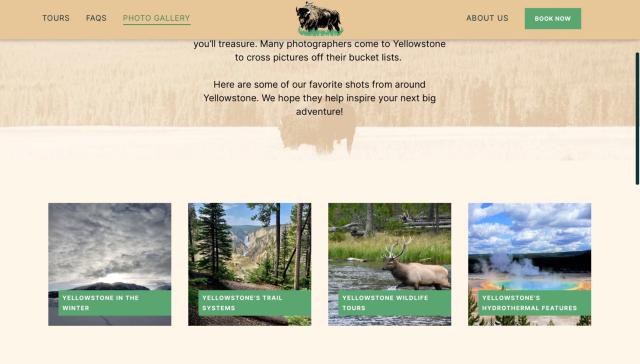 The Montana Yellowstone Tours Trip Gallery
MYT also wanted to show off photos taken by their team during their adventures. These images show guests the sights they might be able to see—increasing the chances of a booking.
The Montana Yellowstone Tours' trip gallery was our web design team's answer. MYT's team can now create photo albums, upload pictures and tell their story. Montana Yellowstone Tours already has many stunning photos uploaded to its site. Head to
MYT's trip gallery
to see the GYE's spectacular wildlife and scenery!