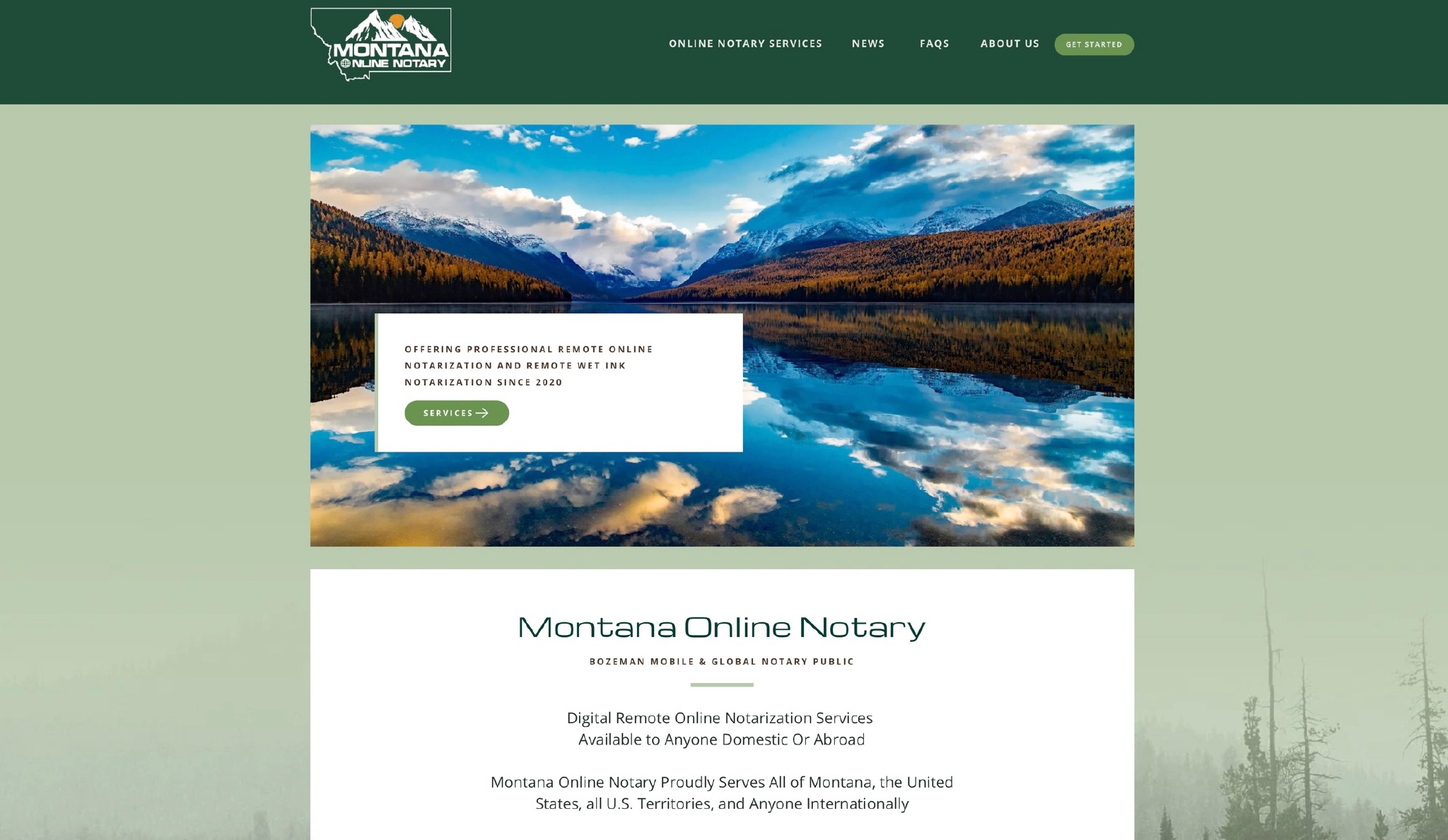 Montana Online Notary Launches New Website to Promote Their Business and Services
Owned by Jarvis Mina, Montana Online Notary is a professional notary service, providing competitive and knowledgeable Digital Remote Online Notarization, Mobile Notarization in Bozeman, and Wet Ink Notarization within the jurisdiction of Montana. He has years of experience serving Montana clients, and his attention to detail ensures that all documents are processed properly and accurately.
Jarvis' previous website was unable to effectively present his business and service offerings, so he contacted JTech to develop a custom website with a new design, layout, and features. We began with our strategic planning process, discussing his goals, branding, and current and future digital needs. JTech's digital marketing team also performed an analysis of his industry, competitors, and the search keywords that would most benefit his new site. We then created a detailed wireframe that presented the website structure, specific site pages, database tables, and functionality.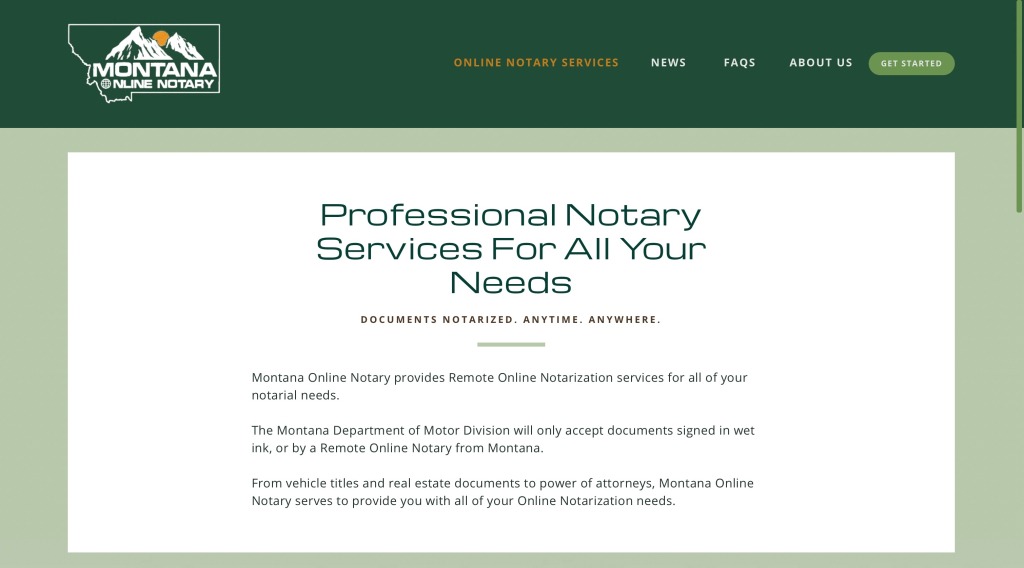 Montana Online Notary's New About Us Page
From there, JTech designed and presented Jarvis with a website mock-up, so he could see the navigation structure, layout, branding, imagery, and copy. Once approved, our production team built his site on JTech's custom development framework that ensures performance, stability, security, and search engine optimization (SEO).
The result? A modern and highly performant website for Montana Online Notary that presents his services and focuses on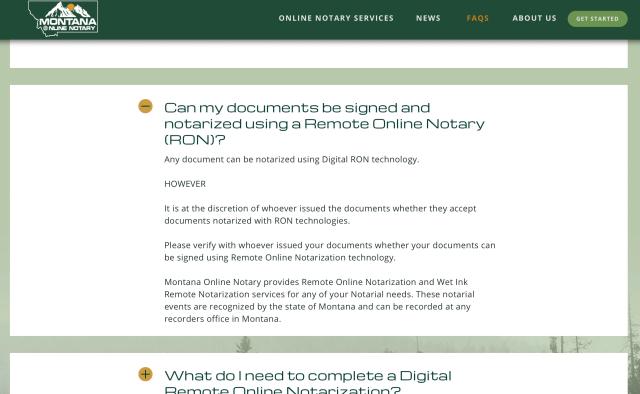 Montana Online Notary's FAQs Page
customer service. Visitors can easily read about the different types of notarization, pricing, service area, and much more. Also included in the site is a "News" and "FAQS" section so users can learn more about the notary process, the industry, and answers to commonly asked questions. And to make it easy for people to contact Jarvis, we created a "Get Started" page with his contact information and a contact form for questions and inquiries.
JTech enjoyed working with Jarvis on his new site, and we were happy to provide him with a strong digital presence that will promote his business, both now and in the future. If you are looking for a custom website, reach out to us for a
free consultation today
!