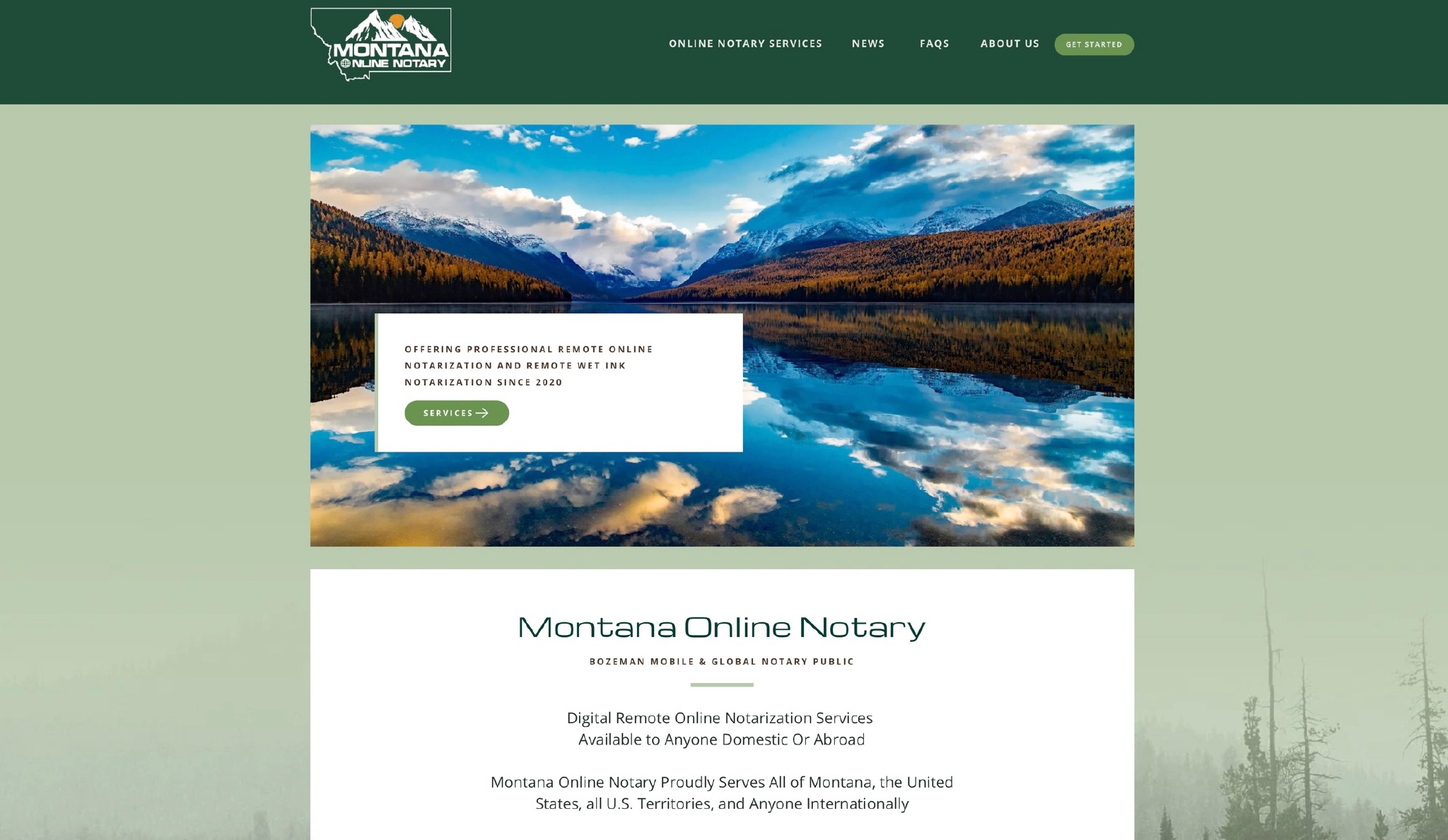 Montana Online Notary Launches Website Refresh to Promote Their Business
Our website design team recently refreshed Montana Online Notary's old site. Montana Online Notary (MON) needed a modern website to market their new business.
MON, owned by Jarvis Mina, is a professional notary service serving Bozeman. Their team provides diverse notarization services including:
Digital Remote Online Notarization
Mobile Notarization (Bozeman)
Wet Ink Notarization (In the Jurisdiction of Montana)
Mina has years of experience serving Montana clients. That experience shows in his thorough document processing.
Mina's previous website had a hard time presenting his business and service offerings. so he contacted JTech to develop a custom website with a new design, layout, and features. We began strategic planning by discussing his goals, branding, and digital needs.
Next, our digital marketing team performed a keyword and competitor analysis. At the same time, our site architecture team mapped out his site. We created a wireframe of specific site pages, database tables, and specific functions.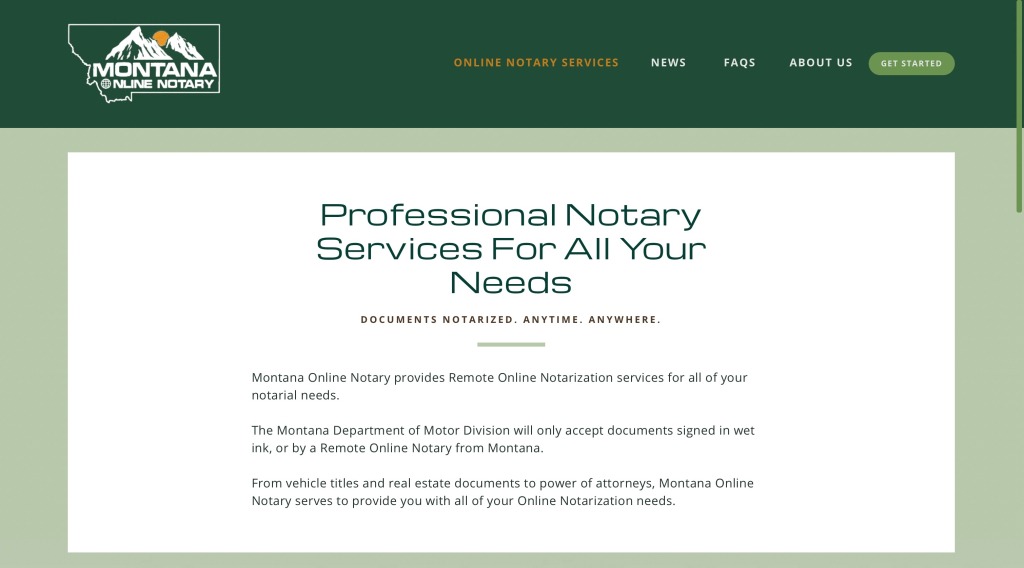 Montana Online Notary's New About Us Page
Afterward, our website design team presented Mina with a site mock-up. The mock-up demonstrated the exact design layout, branding, imagery, and copy. Following Mina's approval, our team built his site on our custom development framework. This created a performant, stable, search-optimized, and secure website.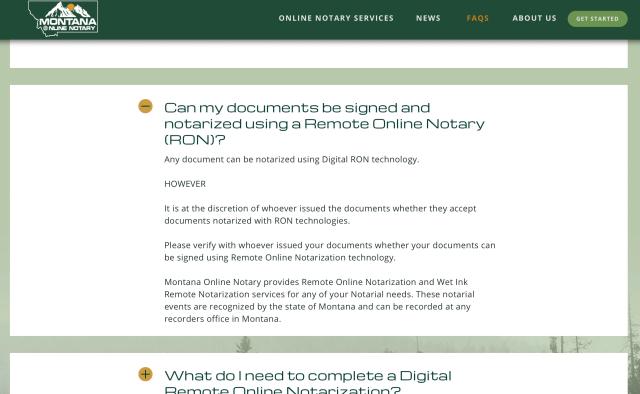 Montana Online Notary's FAQs Page
At the end of our development process, Mina received a modern, performant website. Montana Online Notary's services and focus on customer service are plain to see. . that presents his services and focuses on customer service. Visitors have easy access to necessary information like:
The different types of notarization
Pricing
Service area definition
Much more
Our design team also created "News" and "FAQS" pages. These allow users to learn more about the notary process, industry, etc.
Finally, our web design team created a simple "Get Started" page to encourage inquiries.
Our design and marketing teams enjoyed working with Mina. The site we built will help raise his visibility in search. We're excited to see how he promotes his business in the future.