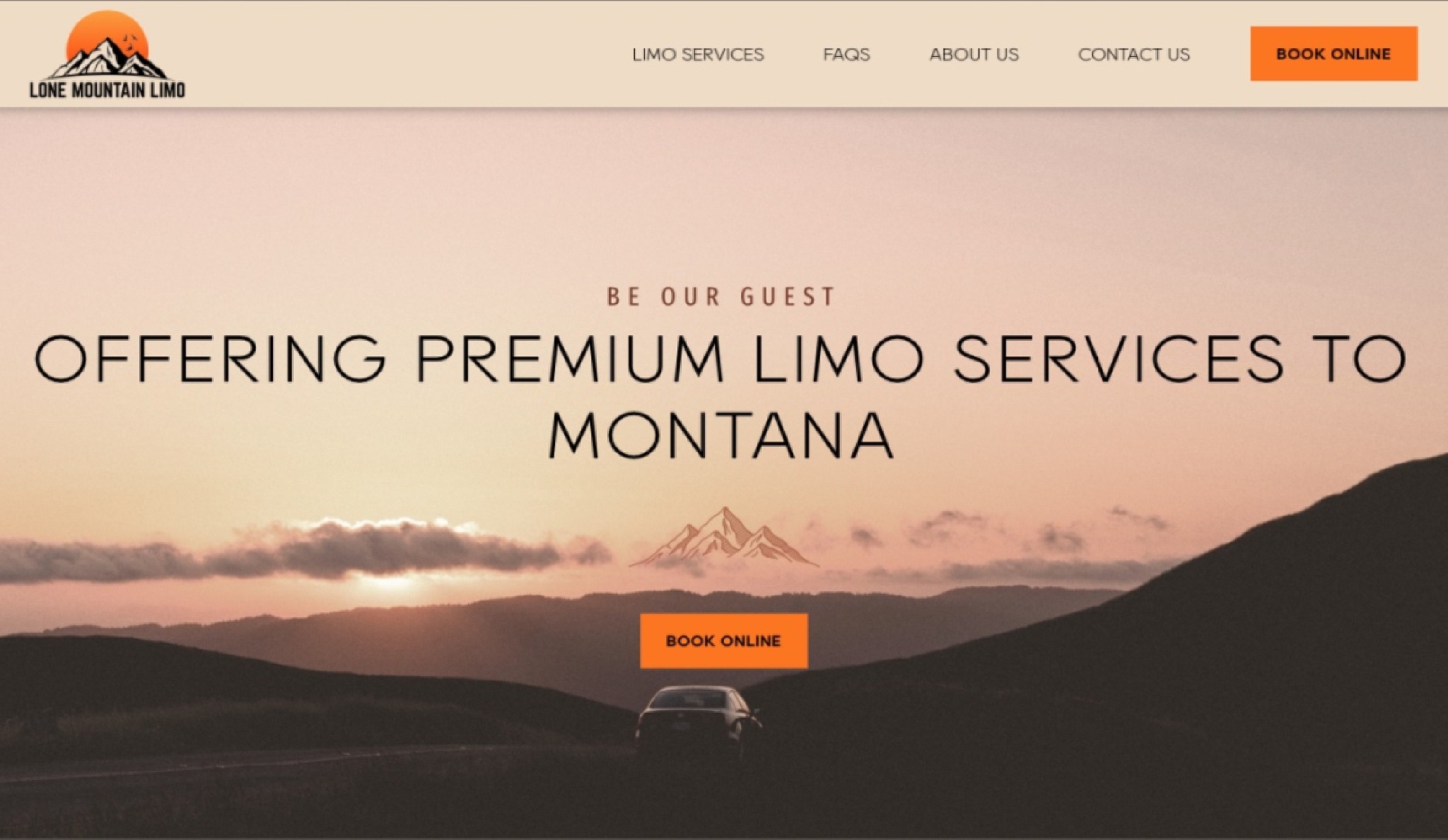 Lone Mountain Limo Rolls Out Elegant New Website
We recently refreshed Lone Mountain Limo's website and added growth promoting new functionality.
Lone Mountain Limo
is a Bozeman, MT-based premium limo and chauffeur service. They needed to refresh their old, single-page site with a modern design. So, they asked our web design team to create an elegant site to advertise their business.
Our digital marketing team also created search-optimized copy to complement their refreshed site.
Balancing Design Aesthetics and Content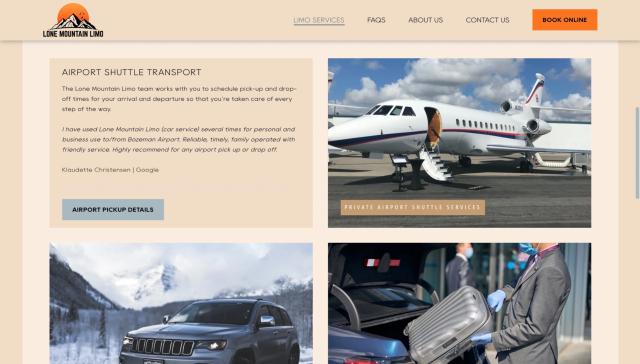 Lone Mountain Limo's Services Page
Our design team built an elegant website for Lone Mountain Limo that delivers a premium customer experience. Their new design mirrors their premium services by balancing a professional look with helpful content.
Visiting Lone Mountain Limo's new website is like jumping into one of their limos. Their refreshed design and copy are elegant and professional.
LML's copy also introduces guests to their entire process, from reservations to drop-offs. Guests can now use their
online booking form
for a convenient experience.
Lone Mountain Limo's elegant new website gets passengers where they need to go in comfort and on time.

Lone Mountain Limo's Content Combines a Confident Tone With a Promise of Generous Service
Elegant Web Design Builds Trust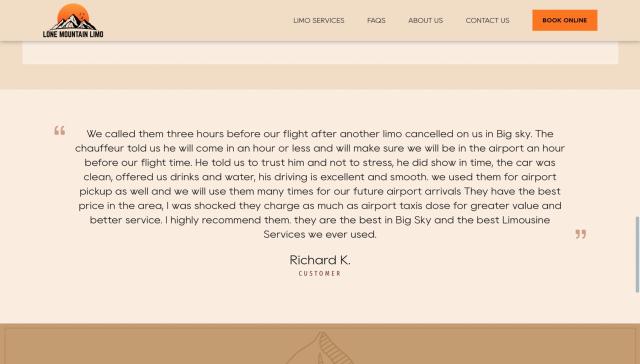 Testimonials—randomized on page load—build trust with new customers.
Our team of local Bozeman web designers created:
A easy-to-navigate layout
A detailed body of content
A calming color palette inspired by Montana's mountain ranges
Our content and aesthetics help their guests feel safe and secure every step of the way.
Our web design team also built a random review section on the home page. This section helps build credibility and authority in the eyes of their passengers.
The premium experience begins the moment you visit LML's elegant new website. We're proud of how Lone Mountain Limo's website refresh turned out. We did everything we could to help Lone Mountian Limo build customer trust.