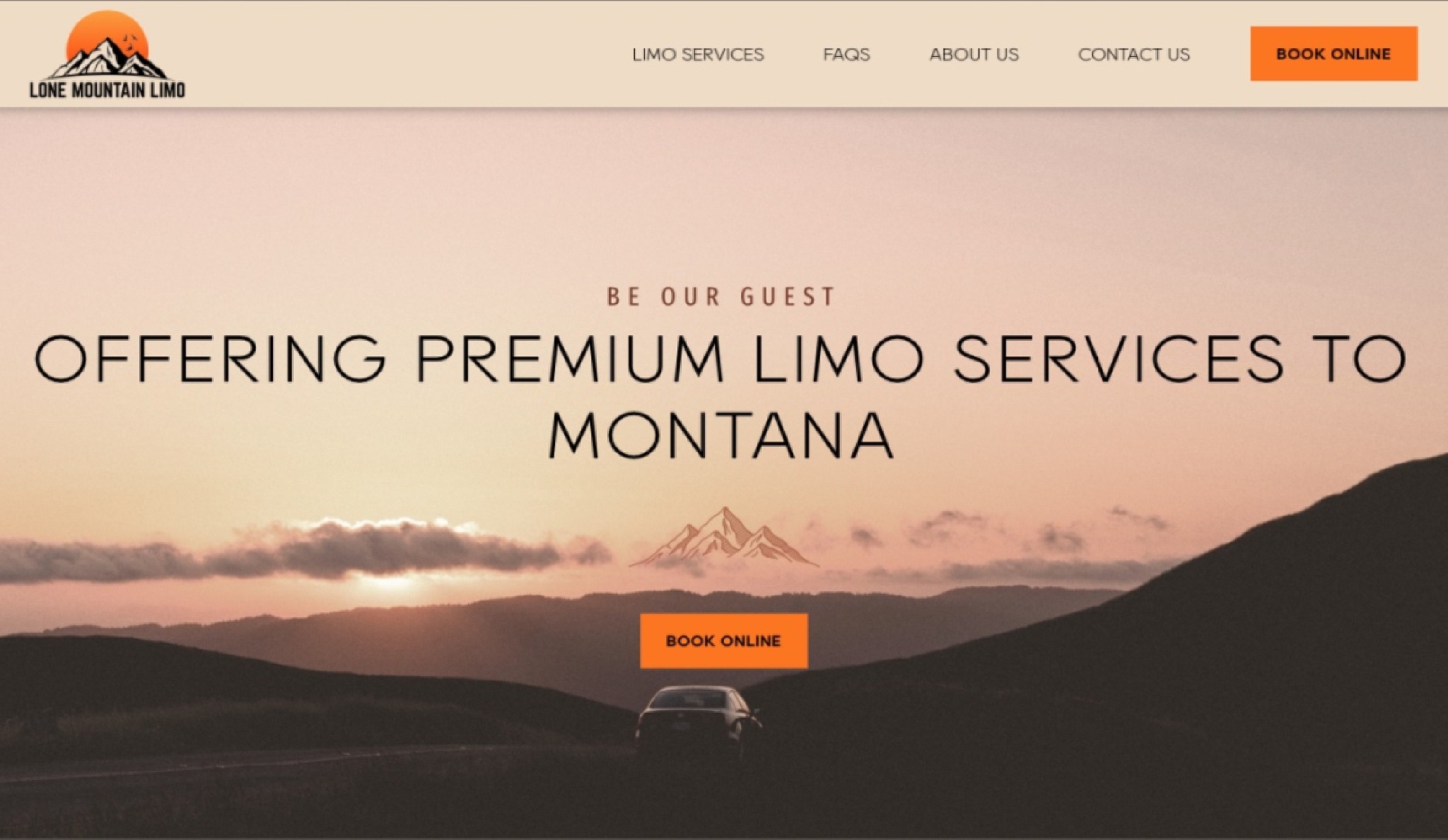 Lone Mountain Limo Rolls Out Elegant New Website
Lone Mountain Limo is a Bozeman-based chauffeur and shuttle service that provides a premium limo service to Montana locals and visitors alike.
Lone Mountain Limo
recently approached JTech Communications for help designing an elegant website that reflected the premium services they offer.
The JTech team was excited to help Lone Mountain Limo improve its presence on the web with SEO-optimized copy and performant web design.
Balancing Aesthetics and Content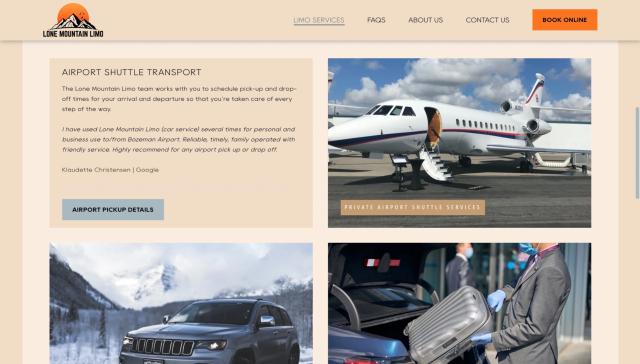 Lone Mountain Limo's Services Page
Our team built an elegant website for Lone Mountain Limo that mirrors the experiences offered to their passengers by balancing professional aesthetics and content.
We like to think that visiting Lone Mountain Limo's new website is like jumping into one of their limos—elegant and unfailingly professional.
Potential clients can get familiar with their entire process, from reservations to drop-offs. Everything a future passenger needs is featured on Lone Mountain Limo's website, including
a button to their online reservation portal
to make booking easier.
Lone Mountain Limo's elegant new website gives an understanding of what they're all about—getting their clients where they need to go comfortably and on-time.
Professional Web Design Builds Trust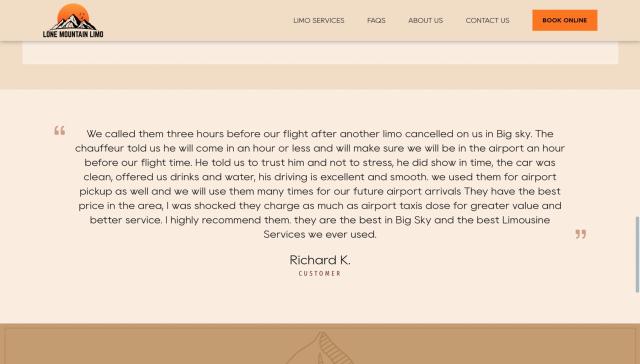 Testimonials—randomized on page load—build trust with new customers.

Our talented team of local, Bozeman web design professionals has worked hard to balance the professional aesthetics and content of Lone Mountain Limo's elegant new website. We want Lone Mountain Limo's passengers to feel safe and secure every step of the way.
The premium Lone Mountain Limo experience begins the moment you visit their elegant new website. We're incredibly proud of the result.
If you need a refresh or website built from scratch, JTech would love to help—
reach out today!