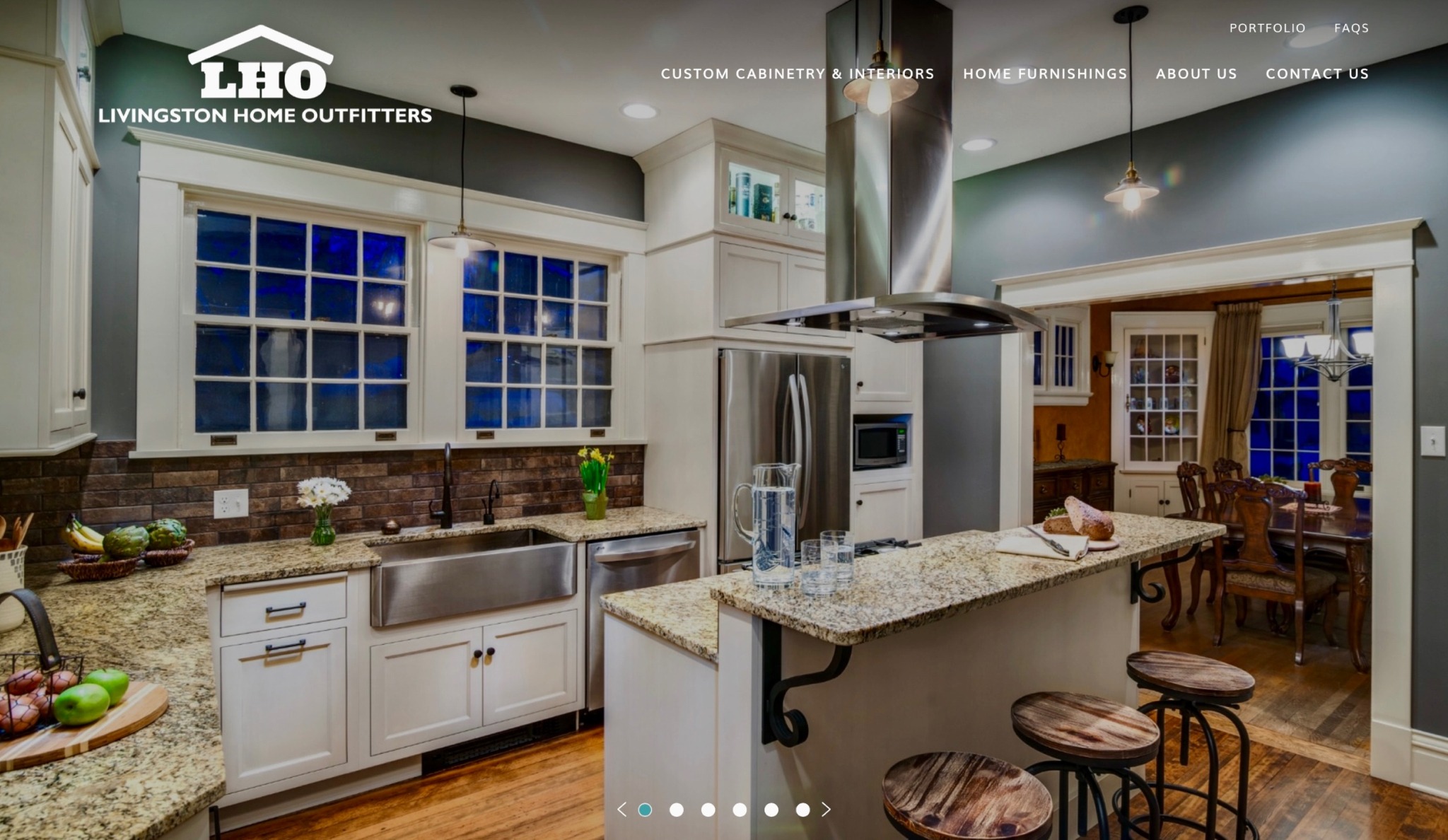 Livingston Home Outfitters Invites Customers in With a Dynamic Website
A fixture in Livingston since 1999, LHO can assist with any home styling and design needs. The LHO team has dedicated 40+ years of interior design experience to satisfying their clients. From picking a mattress to dreaming up custom cabinets— clients will find exactly what they're looking for.
LHO wanted a dynamic web design that introduced their customers to their showroom and staff—forming a trust-filled connection right off the bat. The Livingston Home Outfitters website is a dynamic call to action with a welcoming introduction to their business.
Visiting the LHO website is like looking through the window of their showroom. It gives clients a taste of what working with this company might be like and encourages them to pursue face-to-face interaction.
Building a Dynamic Website
To encourage clients to reach out to LHO in the real world, our team created a visually dynamic web design for the site.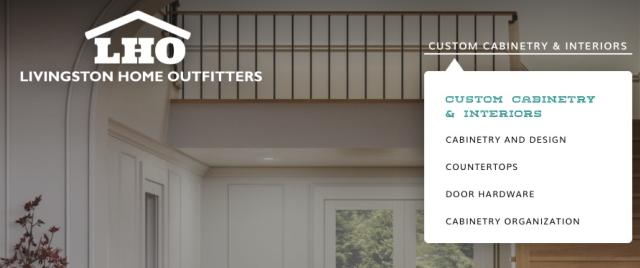 We developed new dynamic ways for LHO to help customers use their site, from client customizable drop-down menus to stunning image features.
Specifically, the LHO team wanted completely unobstructed images featured above the fold. This means that the first thing you see on their website is an image without any title text. This may sound simple enough,
but
removing text from LHO's images would remove
their top-level headers, one of the most crucial factors in SEO.
So how did our team overcome this factor? When the LHO team removes heading text from their hero images, it automatically assigns the next heading on the page as a top-level header—pleasing the algorithms. We're excited that we were able to keep their team happy without excluding search engines from the equation.
Aesthetically Pleasing Web Design
We all know many things should be beautifully designed, however, this was particularly important for LHO. Their business IS design.
We wanted the dynamic website we created to reflect the expertise and design talent that LHO offers without distraction.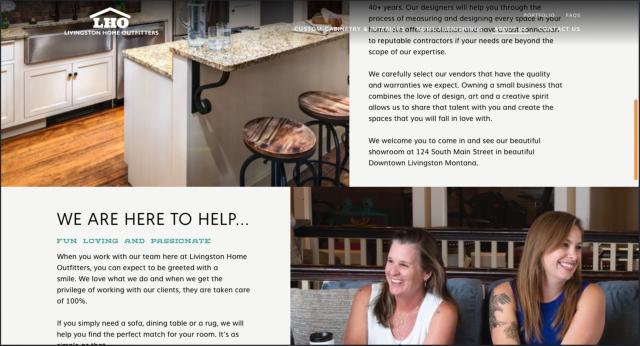 We applied dynamic web design through the layout of their site. For example, stylistically overlapping images to keep your eyes seamlessly moving down the page.
If you want to build a dynamic website from scratch or upgrade an existing site,
don't hesitate to reach out
! JTech would love to help.