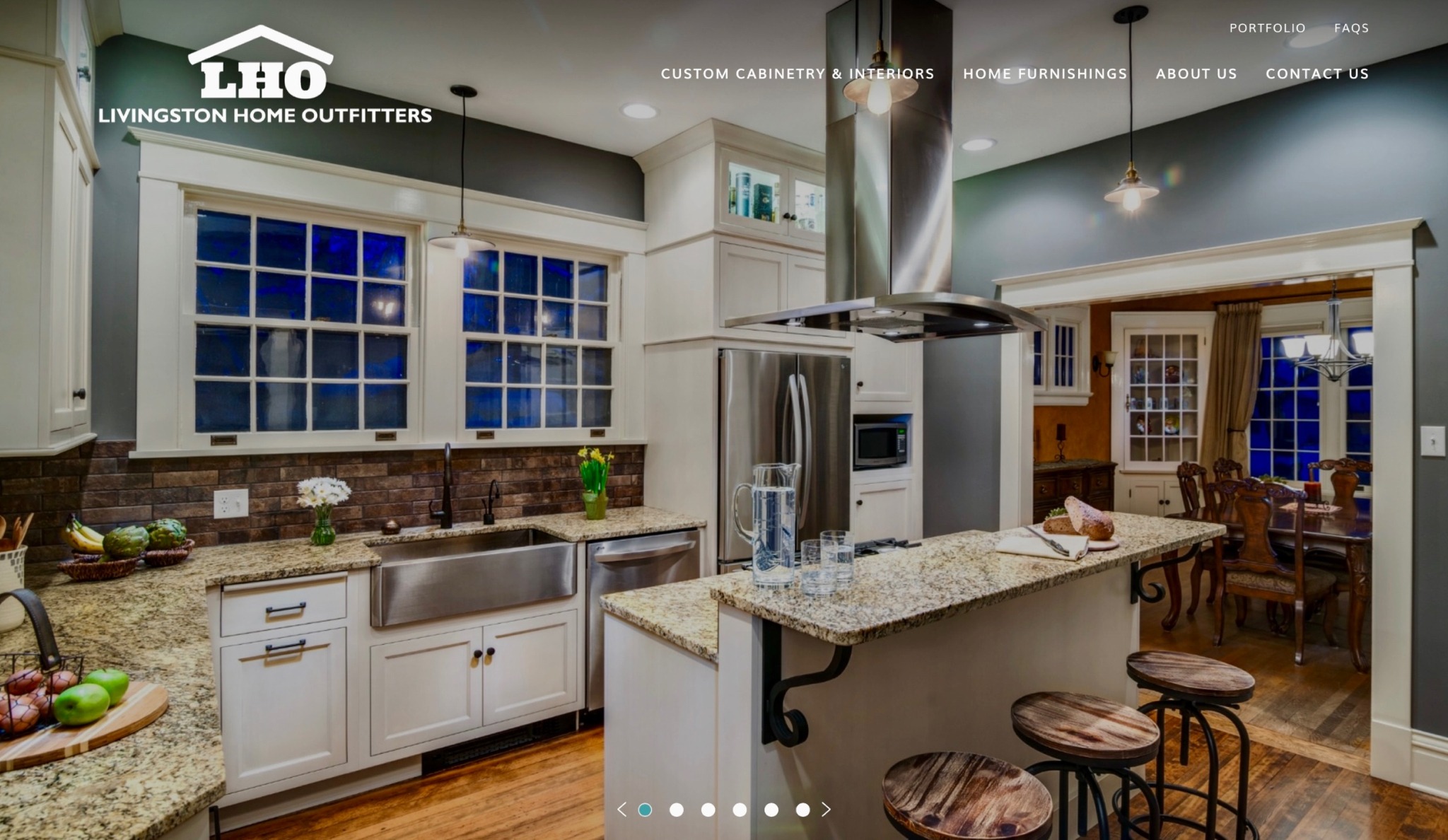 Livingston Home Outfitters Launches Dynamic Web Design
We built a custom interior design website for Livingston Home Outfitters (LHO).
Livingston Home Outfitters (LHO)
serves customers with stress-free, one-of-a-kind interior styling. Their showroom has been a fixture in Livingston for 40+ years.
LHO wanted a dynamic web design that would form a trust-filled connection right off the bat. So, we focused on introducing their team while calling customers to the showroom. In fact, LHO's website design almost feels like looking into their showroom.
Creating a Dynamic Web Design That Converts Customers
We designed a dynamic web design that encourages clients to visit LHO's showroom.
Their design also includes several unique and flexible features, like:
Custom, editable top navigation drop-downs
Custom H1 positioning
A custom, image-forward layout

The LHO team wanted completely unobstructed images above the fold on their home page. So, our design team needed to create a custom solution for their top-level header—an critical part of SEO.
We programmed their home top-level header to auto-change based on content. This feature keeps LHO happy and optimized for search engines—no matter what.
Beautiful, Modern Web Design
Having a beautiful, modern design was particularly important for LHO. Their business IS design.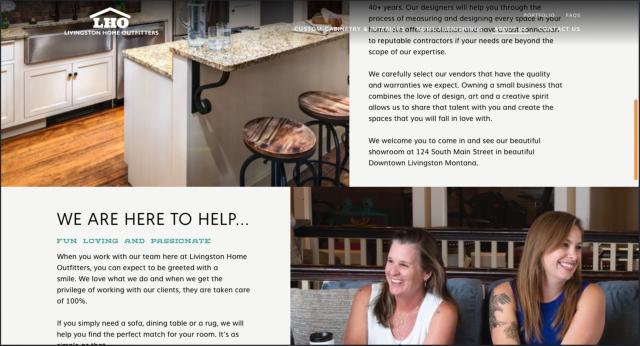 We wanted LHO's dynamic website to reflect their passion and talent for interior design. So, we used a dynamic web design through the layout of their site. Their stylish image layout keeps any customer's eyes moving down the page.
If you want to build a dynamic website from scratch or refresh your existing site,
reach out
. We can help you master your marketplace.