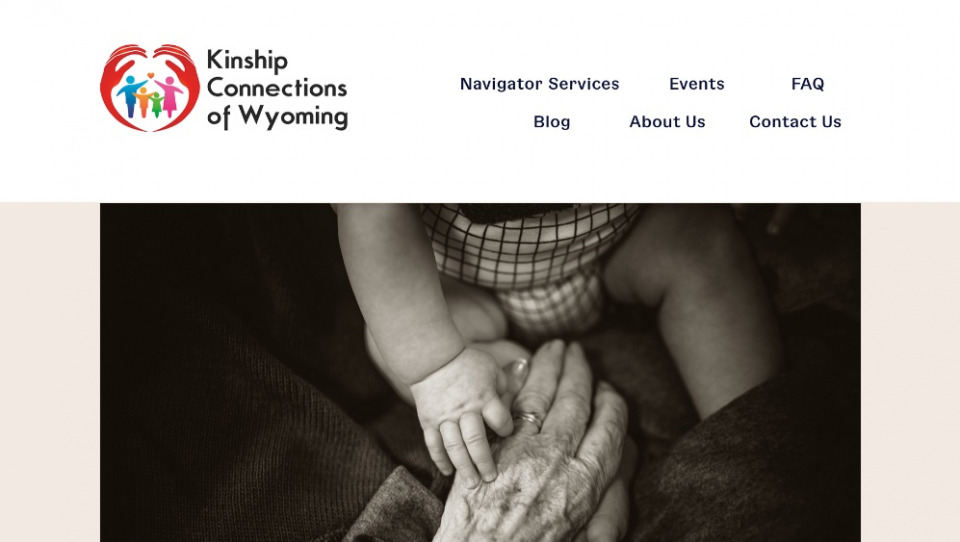 Kinship Connections of Wyoming
Their Story
Kinship Connections of Wyoming's mission is to support and nurture kinship caregivers and the children they are raising through services, resources, education, and advocacy.
Their vision is to cultivate resilient individuals, families and communities by providing kinship caregivers with the connections, support, and respect they need so that they can provide a safe, stable, and loving home for the children they are raising.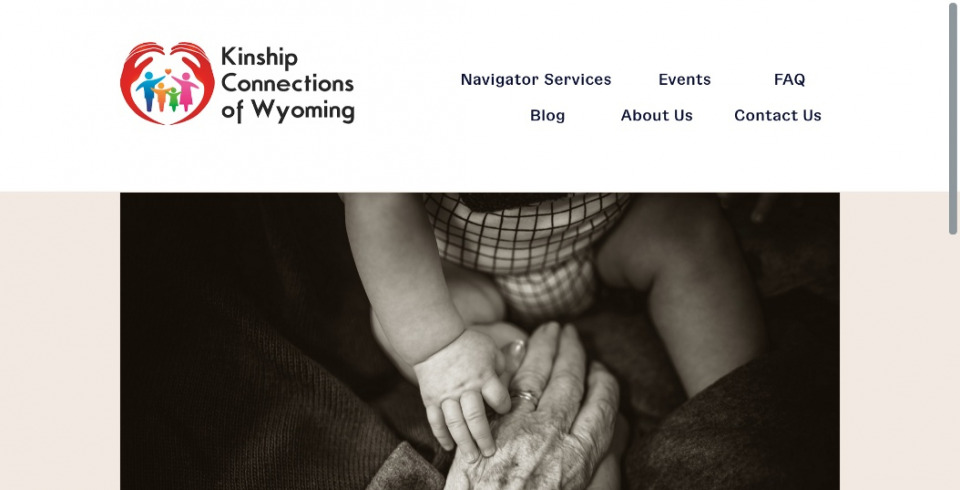 What We Did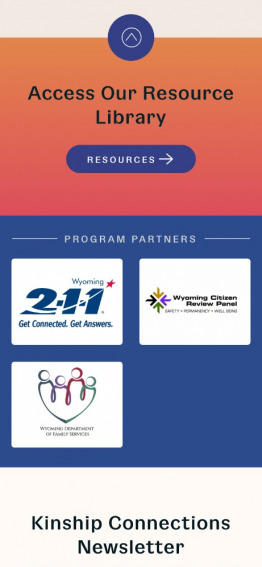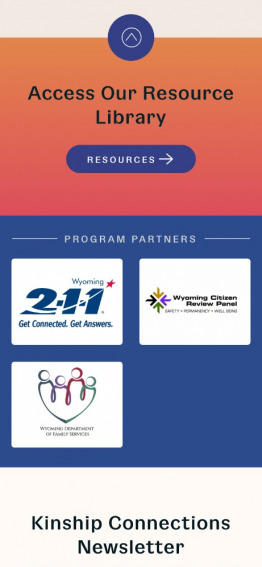 What We Did
Kinship Connections of Wyoming had no web presence previously, and they needed one that would be easily accessible to an older generation. JTech worked on creating a straightforward site with clear verbiage to outline their Navigator Services and upcoming Events for caregivers. We also displayed prominently throughout, their partnership resources and the handy 2-1-1 number.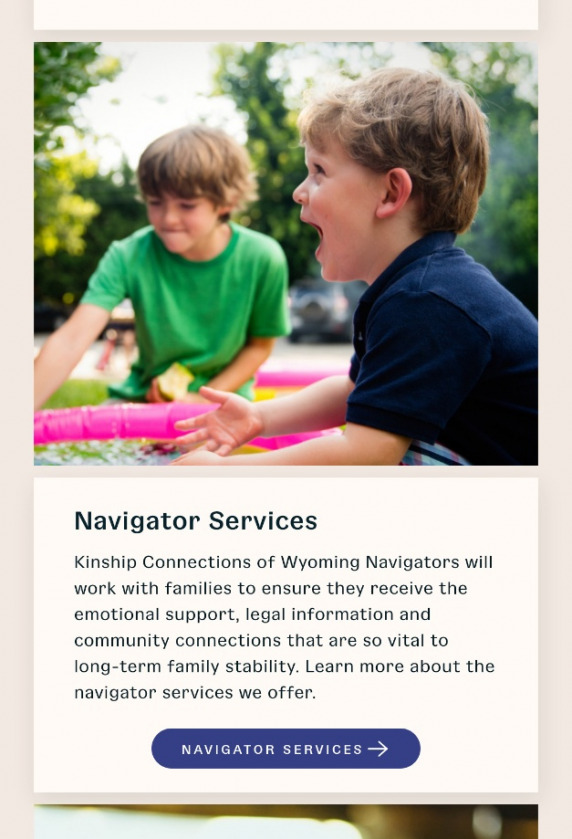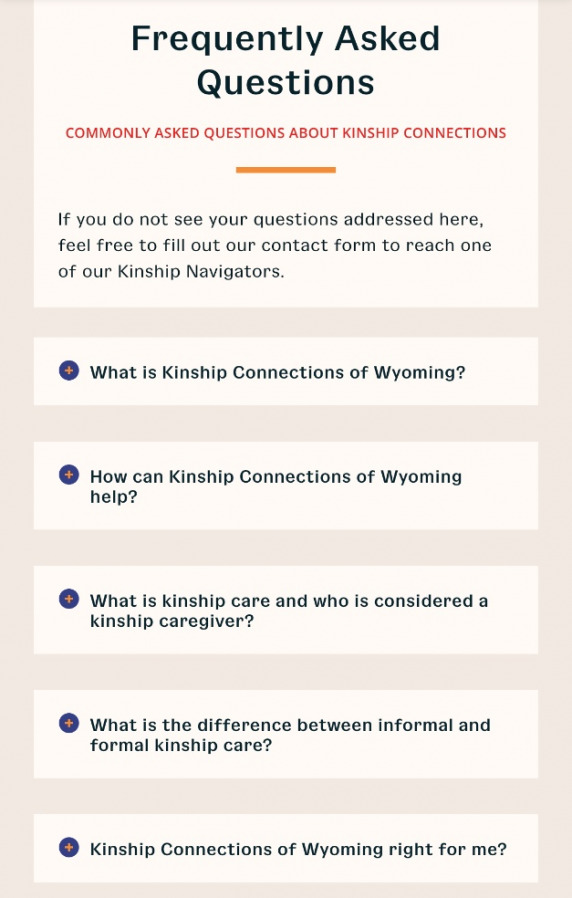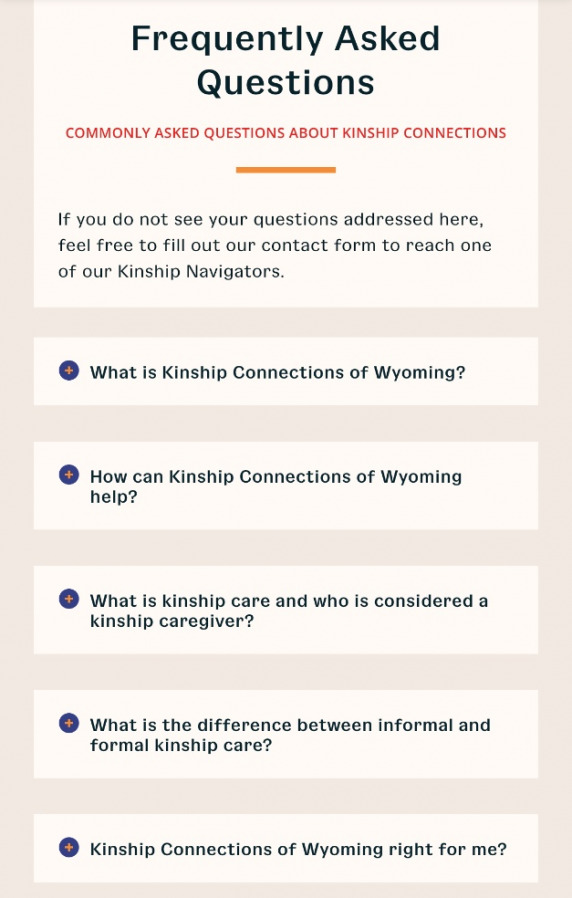 Success
JTech designed and developed a new website that is geared towards an older audience with large imagery, clear text and can be easily navigated. The inclusion of an FAQs page and blog also allowed Kinship Connections of Wyoming to post useful information and helpful articles that provide caregivers with the education and support they need for this important cause.