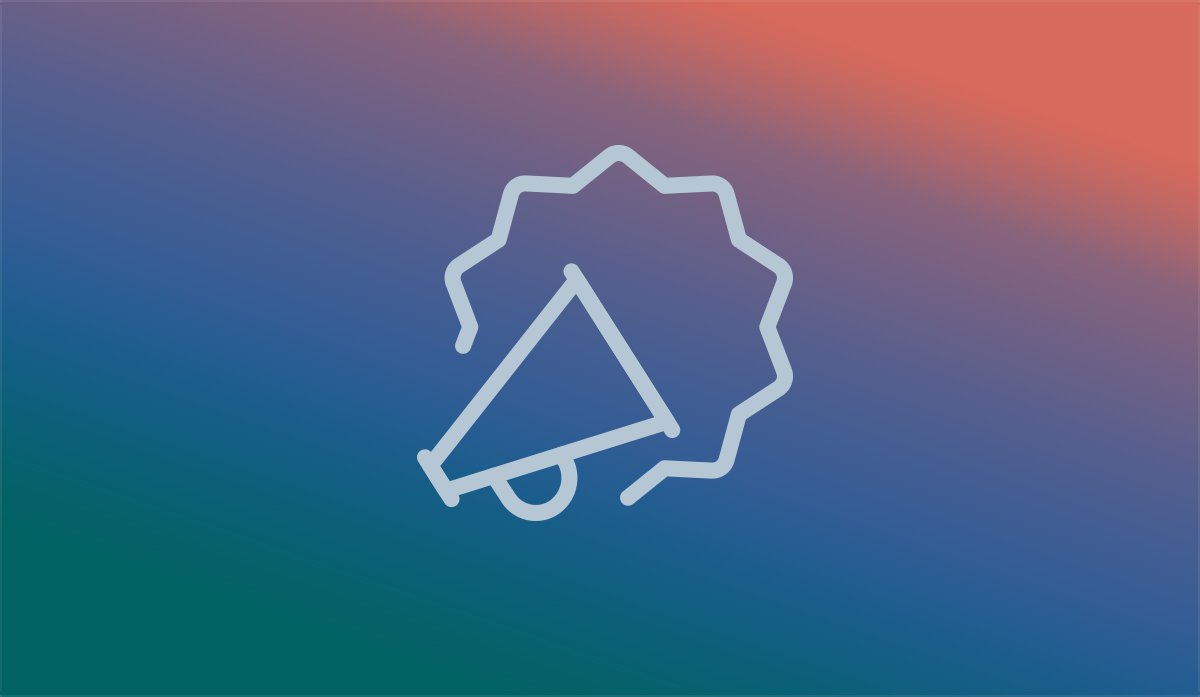 Reflecting on Our 20th Year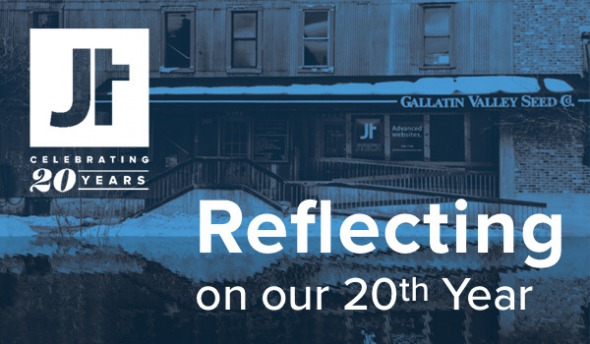 Whether you measure it by the gray hairs on our developers, or how many attempts before our office cat can jump safely onto the couch, JTech is old as dirt — at least as far as the internet is concerned. Since opening our doors in 1997, we've grown into a talented team of ten. We've been around this long because we reject complacency. We've always been innovators in our industry — relentlessly iterating better solutions to the problems we're solving for our clients.
As the sun sets on our 20th year, we'd like to reflect on what we've accomplished and where we'd like to be in the coming years.
We launched a new, affordable product line that has been a huge success. Not only are these sites custom designed, but they leverage the speed and power of our proprietary development framework, and pairs perfectly with all of the other services JTech offers. With their budget-friendly pricing and timely turnaround, Bozeman Websites has allowed many new businesses in our community to set the foundation on which to grow online as their business does.

Adding domain management was an exciting addition to My JTech. This feature allows you to manage all of your business domains in the same place you manage the rest of your site. In the domain management area, you can check the availability of a domain, purchase it, transfer one from your old host to JTech, edit the domain's registrar information and set up auto renewal of your domain so you can ensure nothing will expire by surprise.

My JTech, our content management system, got a lot of attention this year! Here are a few more features we added for your convenience.


File linking — In any large text field, you can now select text and then add a link to an image or file. For example, if you are a gym and want to link to your new class schedule in a blog post, simply highlight the text you want as the link, select the "link to file" tool, and drag and drop the schedule into the test field as instructed.


Inline Image Editor — We've given you more control over where you can place images in your body text with an inline image editor. After uploading your image of choice, use the controls to align the image to the center, left or right of the text. With this new editor, you can also crop, flip, delete, download or replace the selected image.


Support Articles
— We overhauled our support section of My JTech to provide answers for users. Under the "Support" navigation, you'll find sections for Basics of Website Management, Editing a Page or Record, Using the Mass Mailing System, and Domain Management. If you ever find ourself in need of some direction, these resources are always available for you to learn more about how to use My JTech to manage your business operations.
This year we doubled down on our content services and brushed the cobwebs off our camera lenses to do some on-location photoshoots for our clients.

We did a photoshoot for client Story Distributing out at their Casey's Corner location in Big Sky, MT as well as new headshots for staff members! We also did a photoshoot for the grand opening of Price Rite Drug's impressive new pharmacy space last spring.

We had a great time coordinating these photoshoots and are sure these will be the first of many!

Our team had the honor of working with a lot of wonderful businesses this year, and we would like to highlight a few in particular.
Bozeman Yellowstone International Airport
— What a huge project and a big year for our local airport. Not only did they cut the ribbon to the first new runway in
Montana in over 30 years
, but a new website as well! We had a great time collaborating with airport staff and the end result is not only beautifully representative of their location, but automates administrative tasks that were once tedious to do by hand. To learn more about the many advanced features of this website,
read more here
.
Mountain Journal
— This magazine is quickly growing in readership and is host to a group of talented writers, covering issues in the Greater Yellowstone Ecosystem. We built this nonprofit publisher an affordable and flexible custom website on which to publish their articles and images.
Goin Mobyle
— This travel blog is home to the musings of Louise Engelstad and Brian Brandt as they traverse the country with their cat, Sassy. You can follow their journeys through vibrant photography, writing and an interactive route map.
MSU Interns
— We've had the pleasure of continuing our partnership with the Montana State University Marketing Department. Special shoutout to this year's interns, Michael Kriegel and Nick Jensen. It is always exciting to get students in the office as it not only adds depth to their college experience but it also provides us with a fresh set of eyes, new skill and enthusiasm that helps us help online businesses thrive.
As with any business, JTech is constantly under transformation as we work to improve our process, the websites we produce, and ourselves as team members. In addition to new features in store for My JTech, we've been refining our design process to add more depth and detail as we prepare projects for development to produce a more perfect end-product.

As we look back on the last year, we find ourselves thankful for all of the challenging and fun projects that have walked through our doors. Our clients are truly what makes our work so enjoyable, so we thank you for that, and hope to continue working with you for another 20 years!