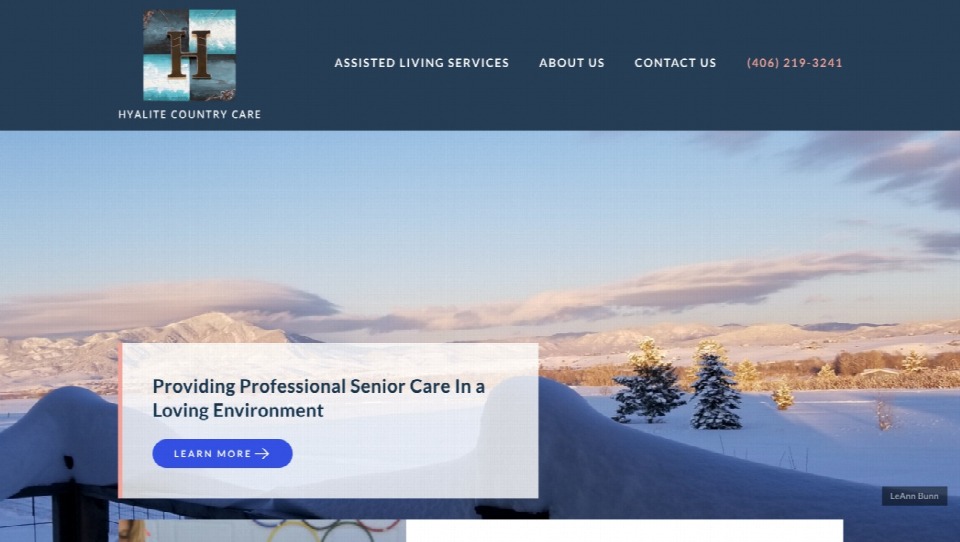 Hyalite Country Care
Project Overview
Hyalite County Care hired our web design team to build a website that was inviting and informative. They also wanted to refresh their website for a modern marketplace.
When they reached out, Hyalite County Care was celebrating 10 years of optimal care in a loving environment.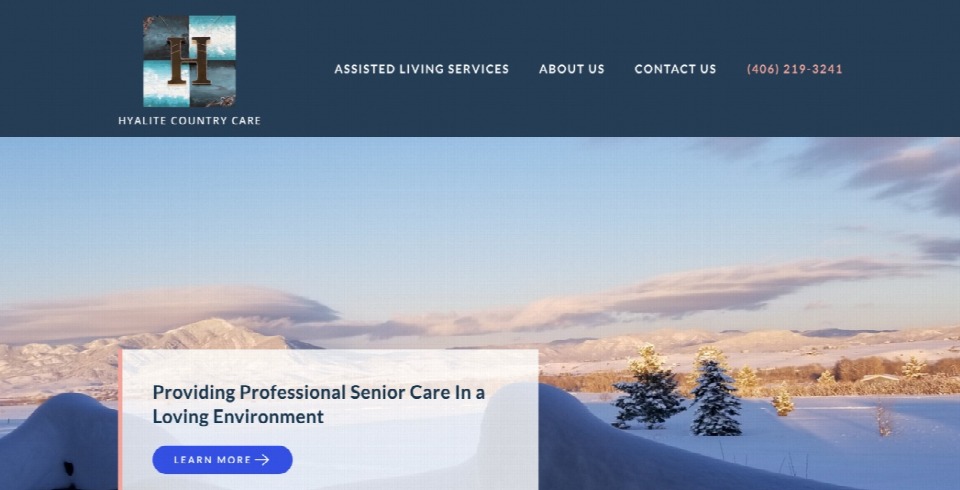 What We Did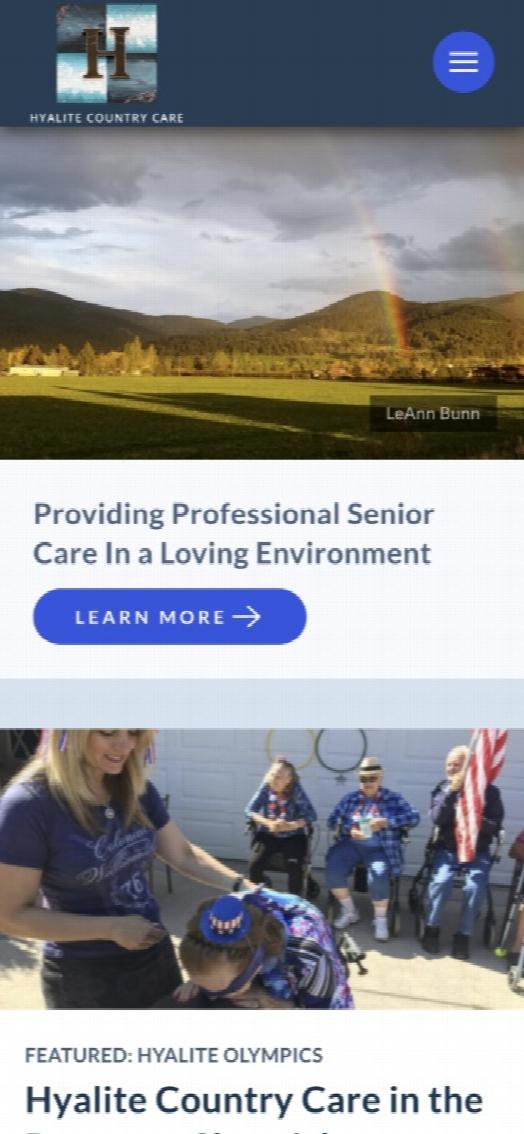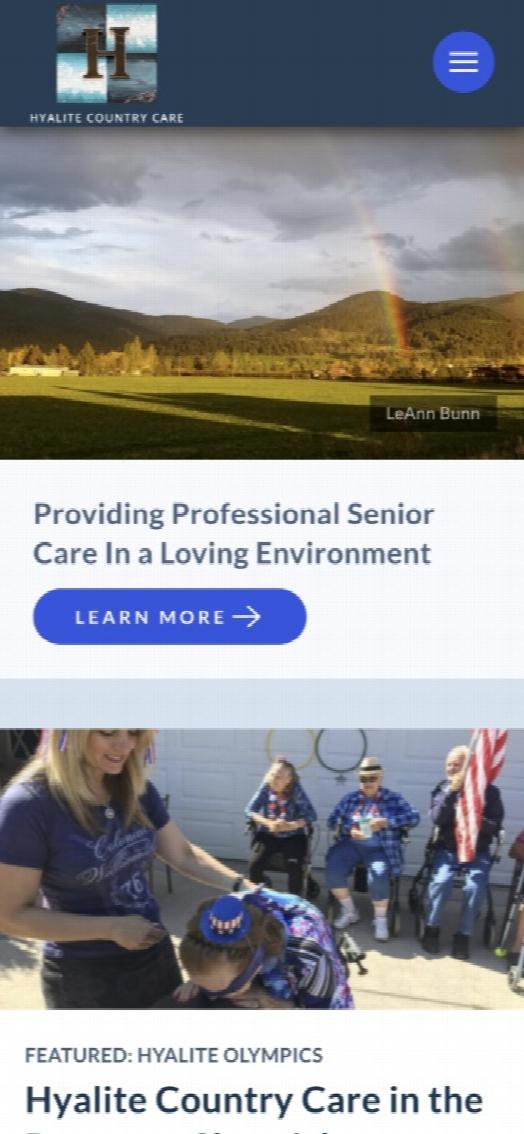 What We Did
Our website design team built Hyalite County Care a website that refreshed their old design. We worked with their team to:
Improve customer navigation




Create a clean, modern design




Improve their information organization




Incorporate the HCC

philosophy of love and integrity on to every website page



Overall, we did our best to make HCC's dedication to resident interests to make them as comfortable as possible (and while still having fun).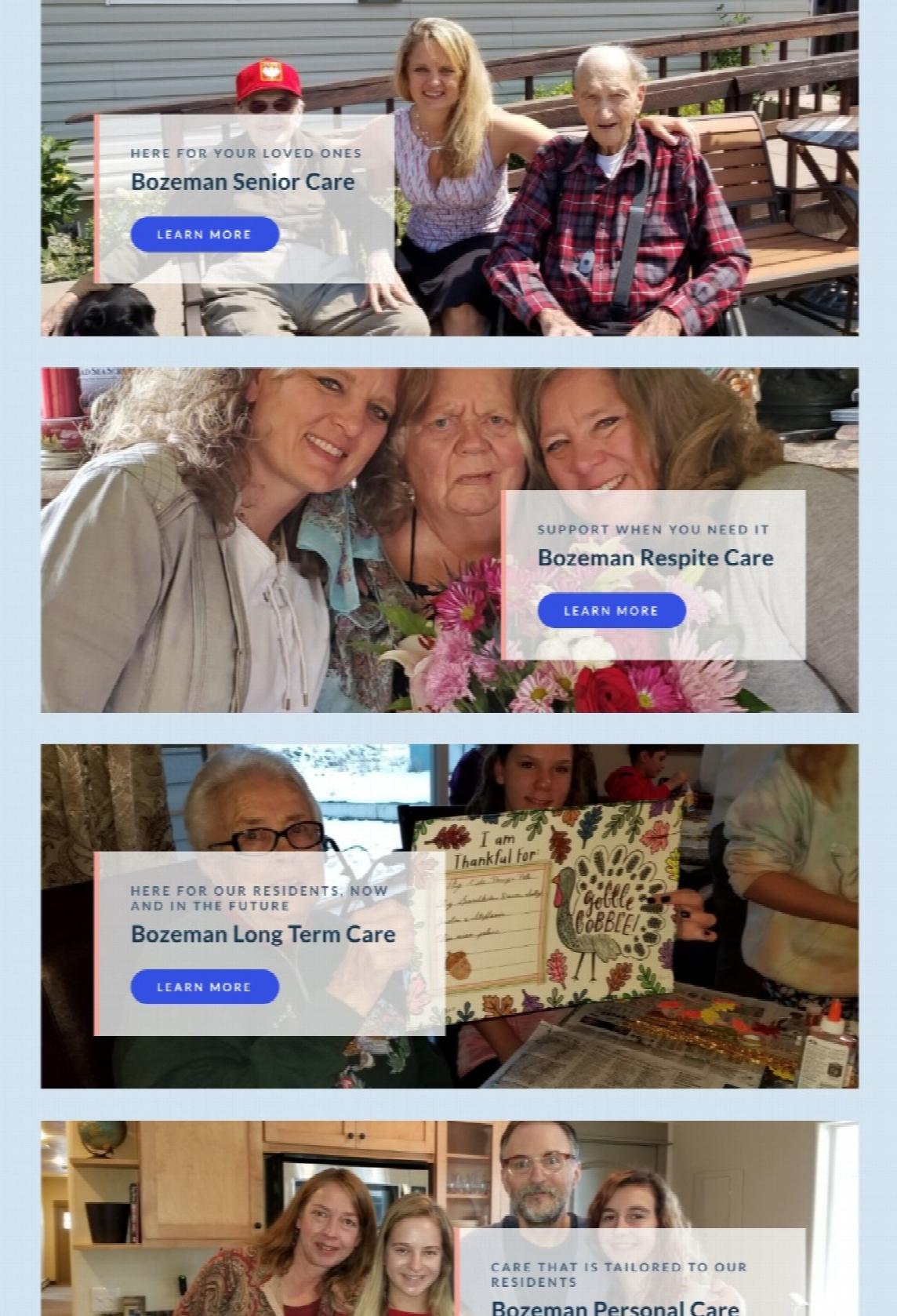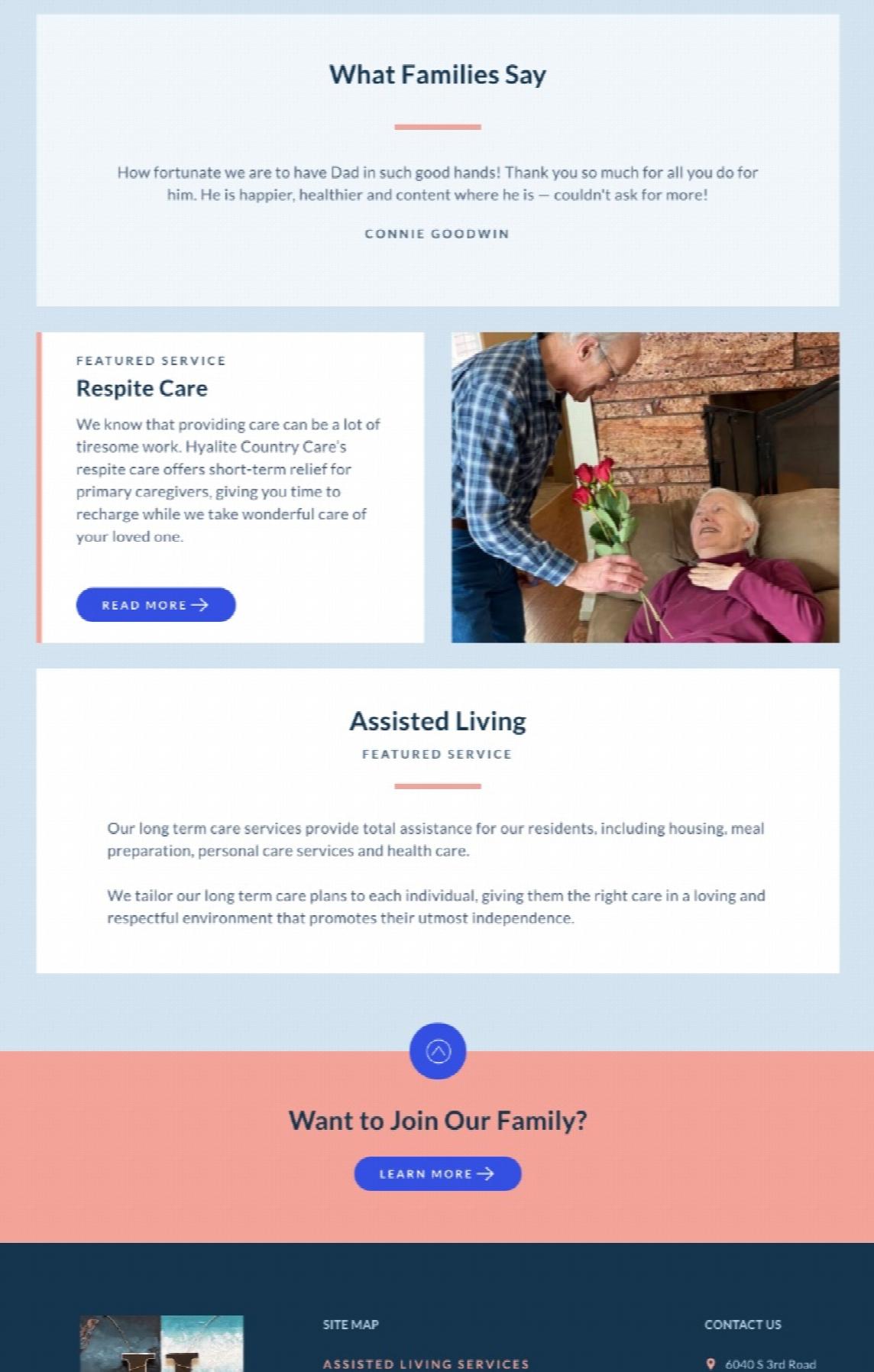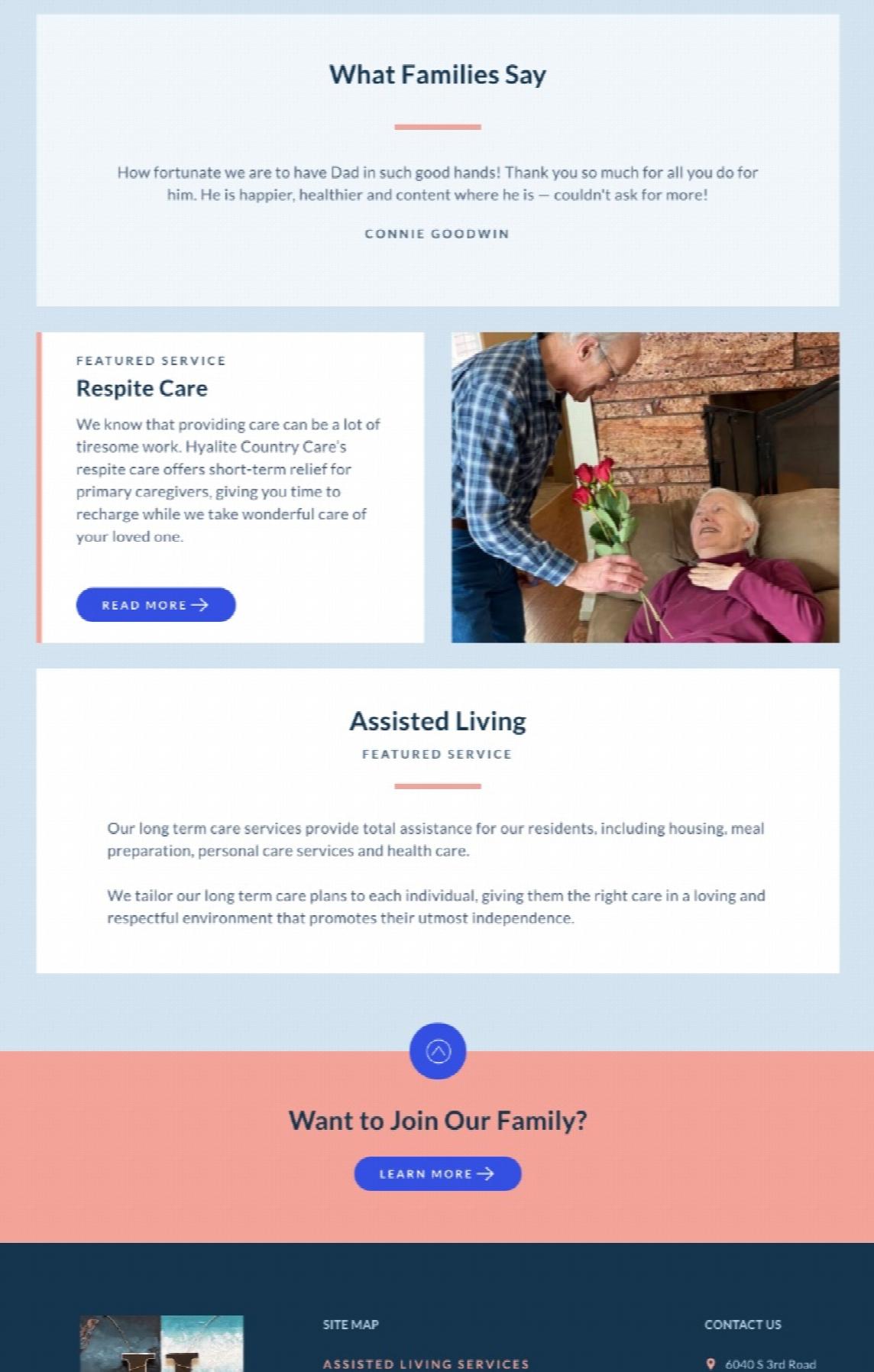 Success
Our website design team created a clean, modern site for HCC that we're extremely proud of. By making it easy to navigate, we helped out those who may be going through a difficult time in their lives find answers to questions and help with their situation. With testimonials and pages such as "Featured Services" and "Assisted Living," potential clients can find programs that work for them easier than ever!