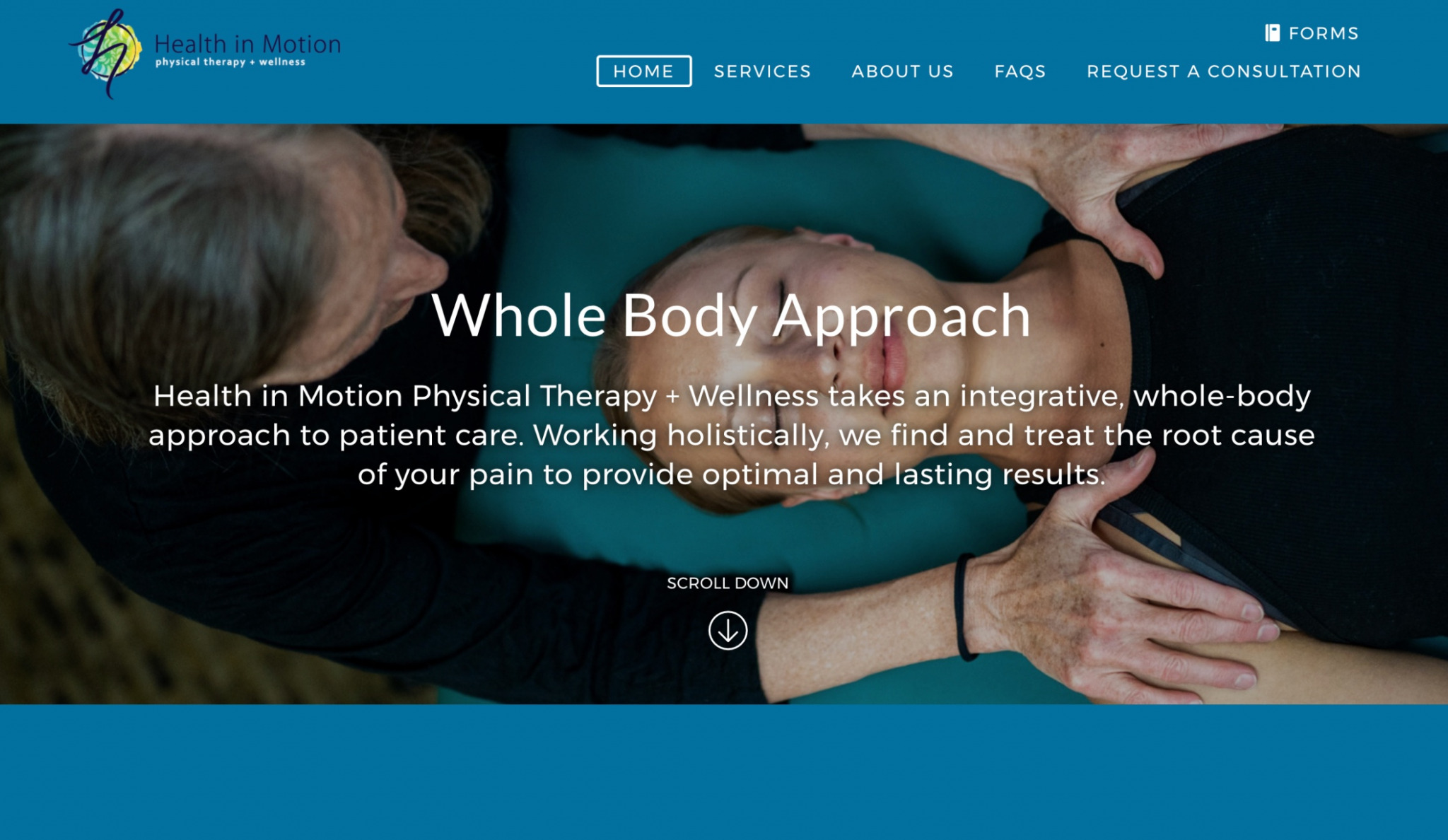 Health In Motion Physical Therapy Launches New Website
Located in Bozeman, MT,
Health in Motion Physical Therapy + Wellness
offers a unique approach to helping their clients regain their health and mobility. Rather than treat specific areas of pain, they focus on treating the entire body, offering a holistic approach to each individual's needs. Their integrative and cooperative approach to patient care not only relieves pain, but it identifies and heals it at the source.
Health In Motion PT had an existing website that grew large and cumbersome over time, so they contacted JTech to develop a modern and streamlined site that speaks clearly to their audience. Our digital marketing team analyzed their site, industry competitors and keyword searches to develop recommendations that would best serve their goals and their new website. This included a strategic focus on the website structure and how to talk about their services "on-page" so they are well positioned to show up in search results by those looking for physical therapy services.
The design and development teams created a single scroll website that is bright, welcoming and informative. It is easy to
navigate and helps visitors learn more about their services and treatments. Moreover, the site's consultation section allows people to inquire about scheduling an appointment to discuss options that will alleviate their pain and increase their health. To expedite the process, there is a site page where people can download health forms and questionnaires so they can be filled out in advance. They can even uploaded the completed documents through the site, saving them time while providing this info in advance to Health In Motion Physical Therapy's staff.
JTech is proud to partner with a local company who prioritizes people's long-term health, quality of life and independence. Like their holistic approach to treatment, JTech takes a complete and comprehensive approach to serving all our clients and ensuring that they have a partner for the life of their business. We'd love to help you reach your goals online. Reach out to us for a
free consultation
.