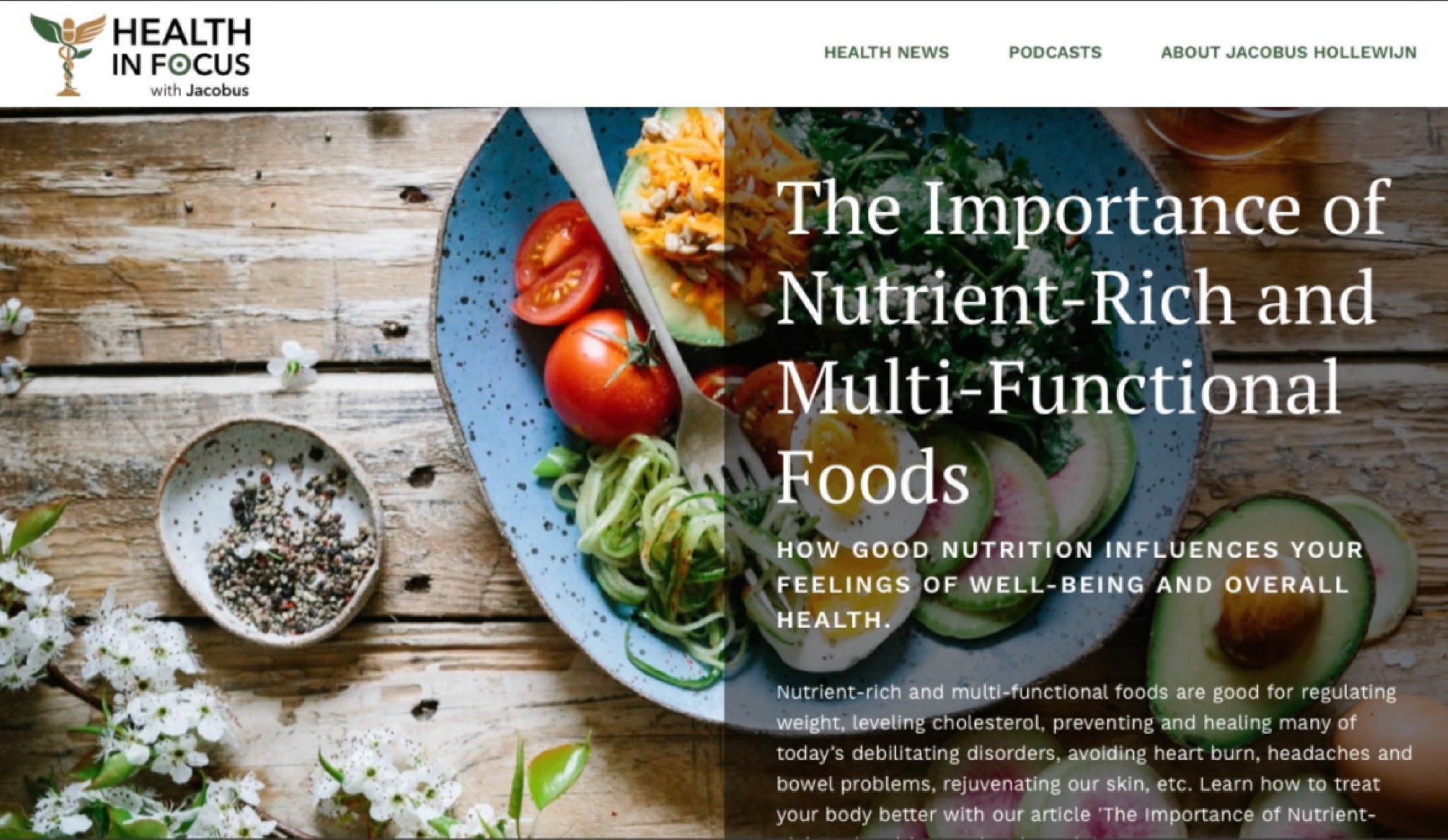 Health In Focus Gains Clarity with New Informational Website
Health In Focus
is an informational health news and resource website founded and maintained by Jacobus Hollewijn. Jacobus has spent his life learning everything he can about health and healing. Now, he wants to give that wealth of knowledge to the world.
Jacobus currently hosts a radio show, a podcast, and publishes articles in magazines that break down complicated health topics into more digestible pieces.
Jacobus's desire to connect with people and share his knowledge brought him to JTech for a beautiful, informational website with web design customized to his holistic approach.
Holistic Web Design
Approaching the design of Jacobus's site holistically ensured a cohesive end result that took all of Jacobus's knowledge and content into account.
Jacobus developed his understanding of human health through the study and integration of Eastern and Western practices. He wanted a website that reflected that balance.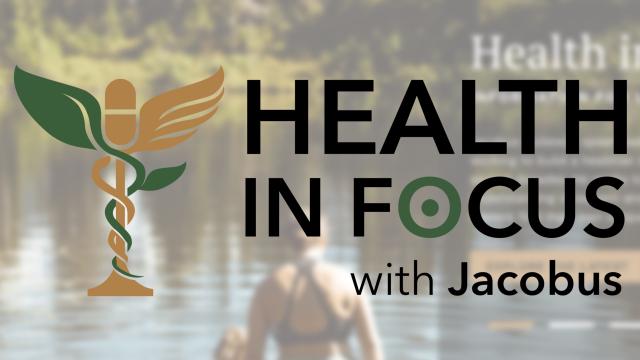 The Health in Focus Logo
Health in Focus manifests the balance between east and west that Jacobus strikes in several ways. However, the best representation is the caduceus in the Health in Focus's new logo. Health in Focus's logo blends the embodiment of Western medicine with the more natural motifs of Eastern practices.
Approaching the Health In Focus website holistically allowed JTech's team to build a beautiful, informational website that gives Jacobus the ability to share his wealth of knowledge with anyone.
Building Credibility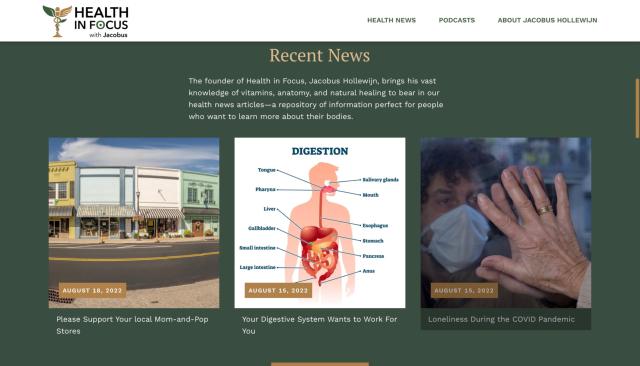 The Featured News Section on Health in Focus's Home Page
The educational aspect of Health In Focus made it imperative that Health in Focus's website cultivated credibility without misrepresenting the Health in Focus team as healthcare providers.
People want to know that they are getting their health information from a credible source. So, our web design team created a calming color palette, intuitively organized content, and professional presentation of Jacobus's knowledge.
From their custom newsletter subscription form to an embedded podcast, Jacobus can be sure his website is getting information to those who need it.
The JTech team worked hard to build an informational website for Health In Focus and we're proud of the balance we achieved with our holistic web design.
If you or your company need a custom website—JTech would love to help.
Reach out today
!