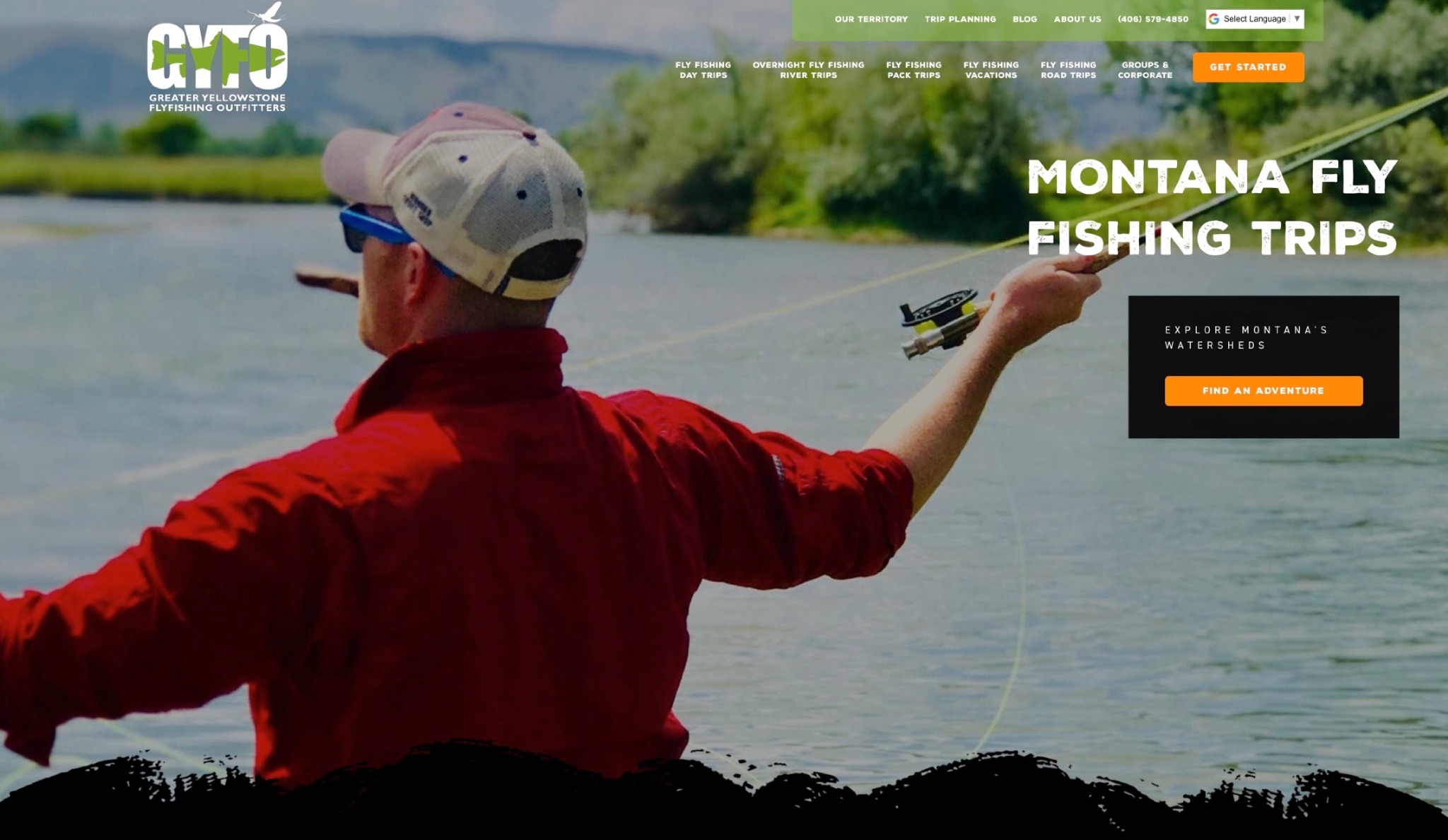 Flyfishing Outfitters Guide New App-Like Modern Web Design
Our web design team built Yellowstone Flyfishing Outfitters (GYFO) a compelling guiding website.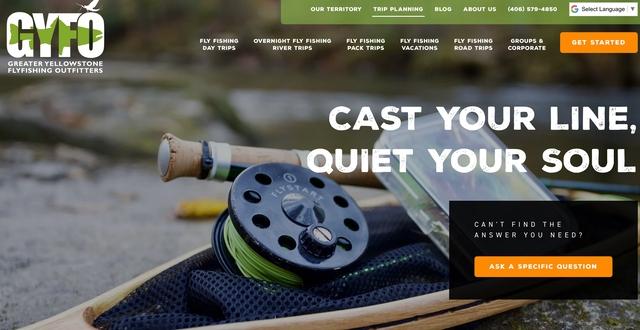 Our Website Design Team Built GYFO a Detailed Helpful Information Center
GYFO, led by Chad Olsen, guides fishing trips informed by decades of guiding experience. What's more, they tailor every trip to the specific needs of their global clients. It's no wonder GYFO continues to grow, even among Montana's fierce competition.
Our web design team used modern design
and web app
-like features to sell their tours. The cornerstone of our team's design was an interactive map of the best Yellowstone fishing spots.
Now GYFO's clients can explore the Greater Yellowstone Ecosystem from anywhere.
Why Is A Visual Map App Such a Good Idea?
GYFO
sells an experience
. In other words, they need to wow their clients right away. To GYFO, that means fire-roasted steak dinners, unforgettable river days, and in-depth knowledge.
The web app-like interactive map we developed is GYFO's newest wow factor. Now, clients can find the perfect fishing spot without leaving GYFO's site.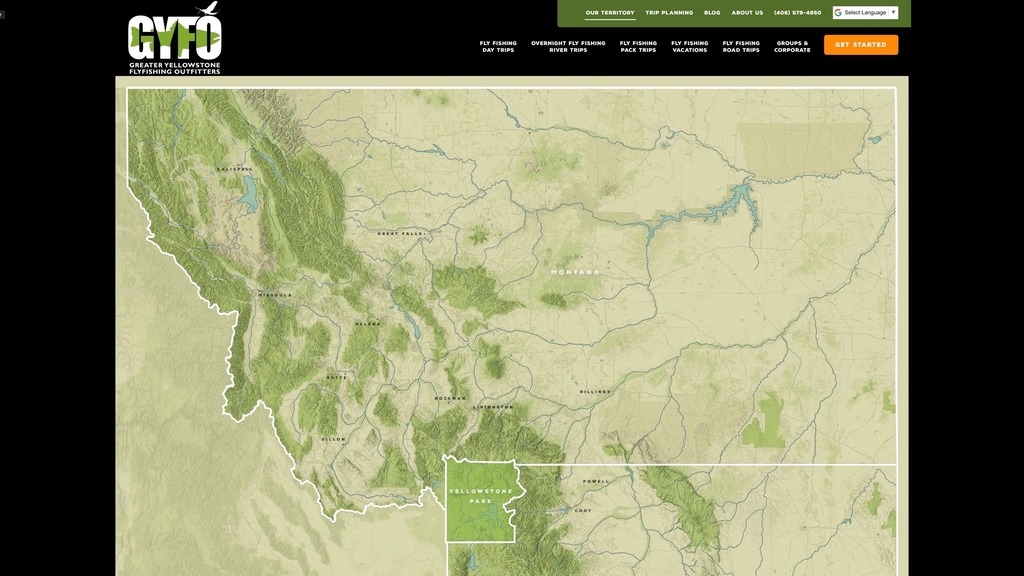 The Interactive Map We Designed Breaks GYFO's Available Rivers Out by State and Protected Ecosystem
You can try out GYFO's interactive map
for yourself here
.
It's even okay if a client leaves without buying anything. No one will forget the flyfishing outfitter with an informative, interactive web app-like map.
We can help you master your marketplace with a website design like GYFO's.
Reach out
to partner with our Bozeman web design and marketing team.