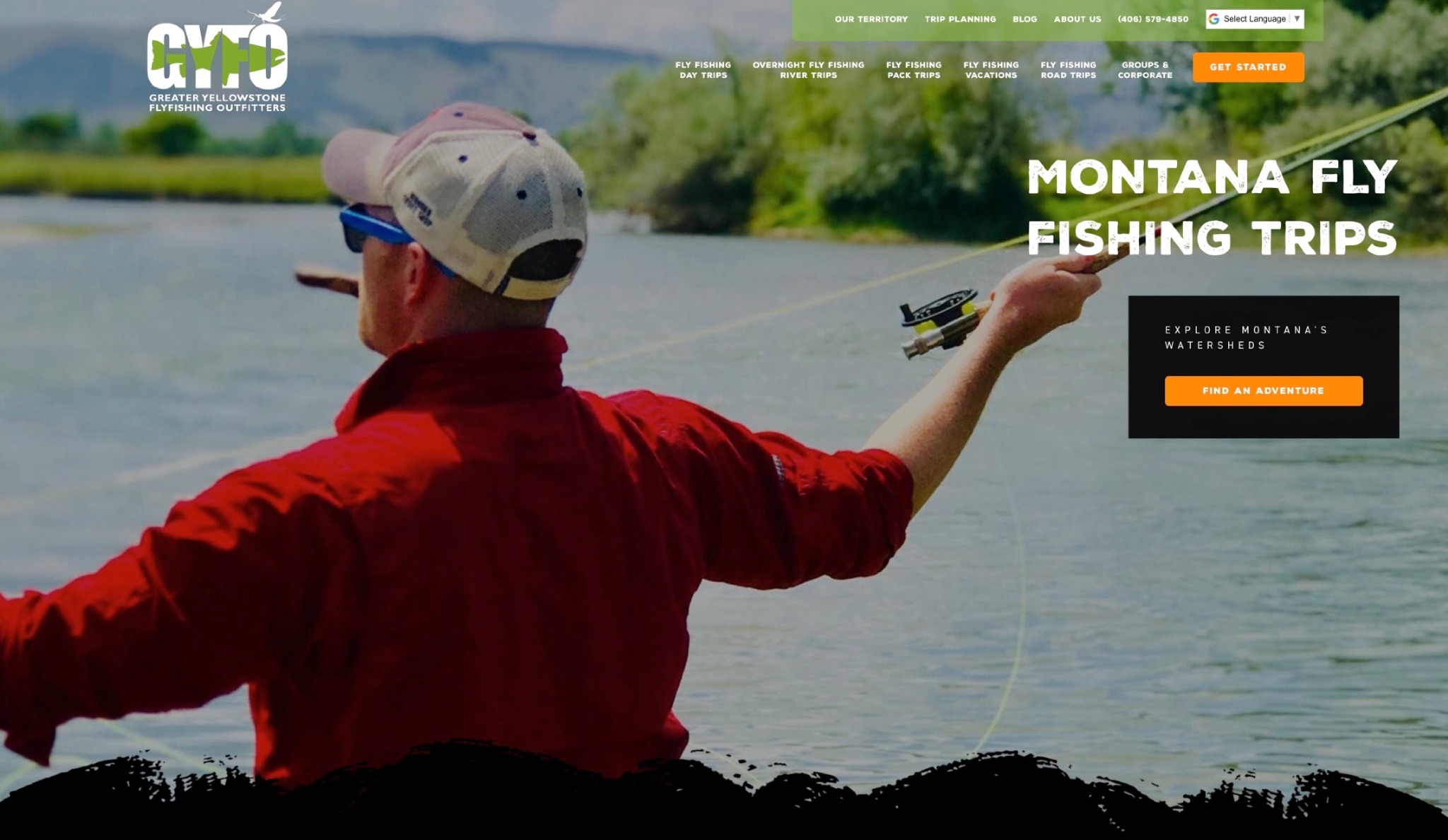 Greater Yellowstone Flyfishing Outfitters Casts Their Line Into the Arena With New Website
Not sure where to find a good fly fishing spot in Montana, Yellowstone, or Wyoming? Greater Yellowstone Flyfishing Outfitters (GYFO) has you covered.
Chad Olsen, the lead guide and owner of GYFO, uses his decades of experience to tailor every trip he guides to his global client base. The collective local knowledge among GYFO's guides only adds to the value that Chad offers as well. It's no wonder GYFO continues to grow, even among Montana's fierce competition.
We wanted to highlight that knowledge with GYFO's new site
and web app
-like map experience. We pitched an ambitious plan, the client agreed, and we started working!
We've built out an expansive website that allows customers to explore the Greater Yellowstone area with an animated, topographical map. See the app in action in the screenshot below.
GYFO's Interactive Map of the Greater Yellowstone Area
Pretty cool, right?

Now, instead of googling every river before booking, Chad's clients can see what GYFO offers with a seamless web app experience.
Why Is An Interactive, Visual Map App Such a Good Idea?
When you're
selling an experience
like GYFO, your top priority is consistently "wowing" your clients. That means fire-roasted steak dinners, in-depth knowledge, or great reviews; GYFO needs to make their clients feel special.
That's what a visual, interactive map web app-like experience we've created for GYFO does. Now, when clients think about booking a trip, they're met with an interactive element they can learn from without leaving GYFO's site.

It's even okay if a client leaves without buying anything. Why?

They won't easily forget the fly fishing outfitter with the informative, interactive web app-like map on their site.
Want a custom app or experience on your site like GYFO? We would love to help.
Reach out now
!