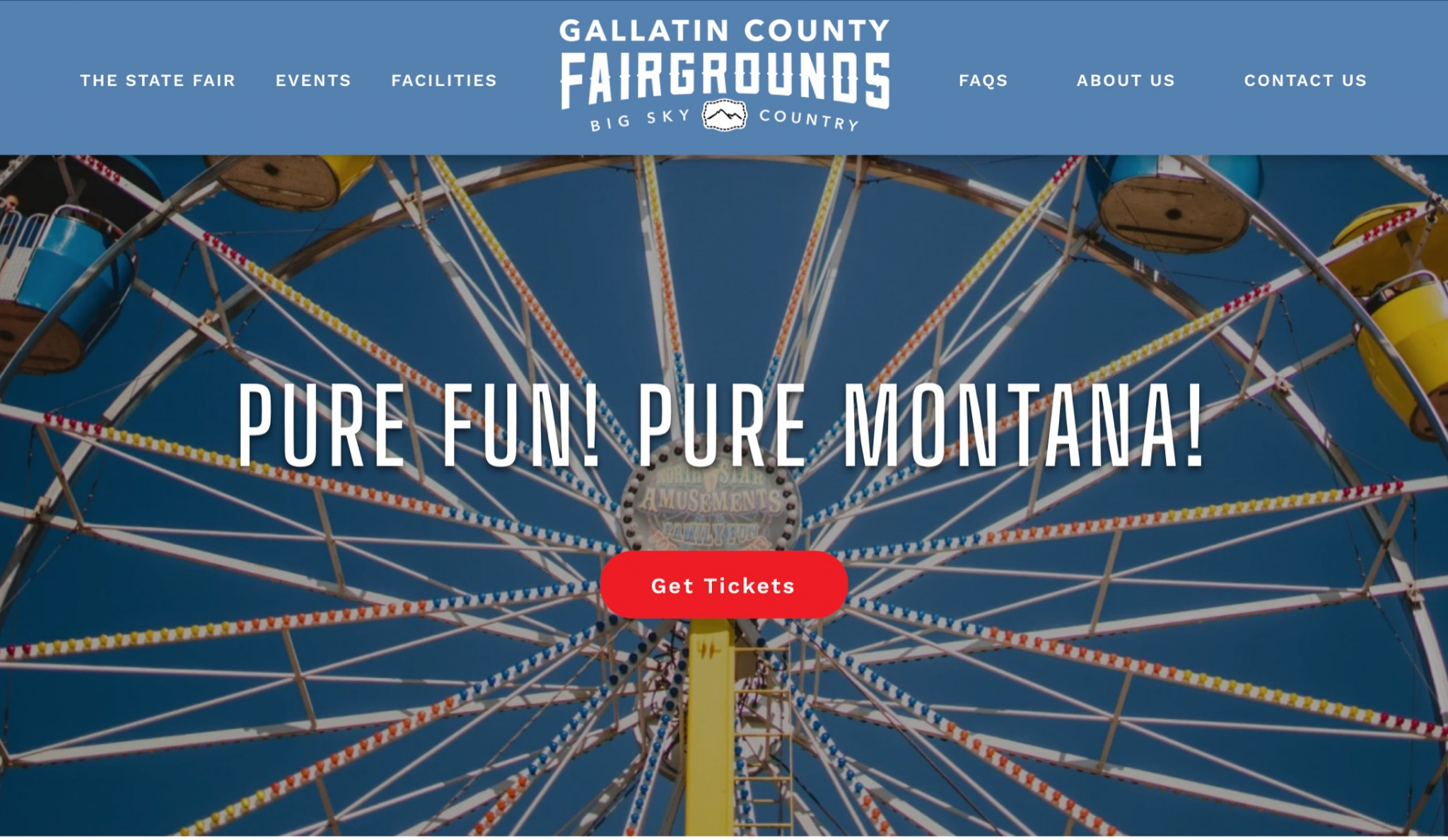 The Gallatin County Fairgrounds Launches Site Designed to Promote Events, Facilities, and Mission
Our website design team recently refreshed the Gallatin County Fairgrounds website. We worked with their team to develop a website that would improve the way they operate. We added features like an events feed and vendor application uploads.
The Gallatin County Fairgrounds (GCF) has been providing food and fun for all ages since 1903.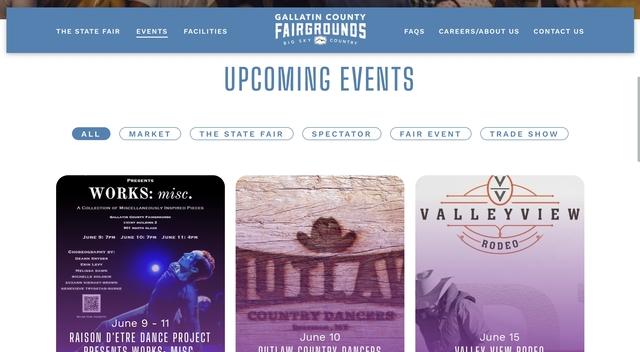 The GCF's New Events Page
The GCF uses its 78 acres and 26 buildings to host a wide variety of events. To name a few, the fairgrounds host rodeos, festivals, and private events. Yes, that includes wedding receptions!
To be frank, the Gallatin County Fairgrounds does it all. They needed a flexible website designed to keep up. They decided to work with us—gaining access to our custom website design experience.
The GCF also needed to refresh its aging site. The site had become slow and difficult to update, wasting precious time.
To start, our website design team met with GFC to start our strategic planning process. During strategic planning, we discussed goals, branding, and digital needs. Then, our digital marketing team built out a digital marketing strategy. That strategy included thorough research on keywords and competitors.
Our website design team produced a detailed wireframe as the digital marketers worked. That wireframe presented the website structure, specific site pages, information architecture, and more.
Our website designer's wireframe soon became a detailed, eye-catching, and accessible design. Once GCF approved the design, we began development. In its final state, the GCFs website is beautiful, performant, easy to update, and easy to navigate.
The Gallatin County Fairgrounds' new website design is also packed with new features. Those features include:
A state fair countdown clock
A prominent section for announcements and callouts
A fair sponsor rotator
A custom events feed on the home page
A detailed breakdown of each type of event space
A contact form that users can use to upload files
A flexible, multi-category FAQs page for their service policies
The State Fair Countdown Clock
The Gallatin County Fairgrounds has been bringing the community together for over a century. They're proud to be bringing fun and festivities into the future.
Our team was excited to build a new site designed with intention. We love to see the GCF continuing its mission and promoting its events.
If you are ready to refresh your website design
reach out to us
for a free consultation.