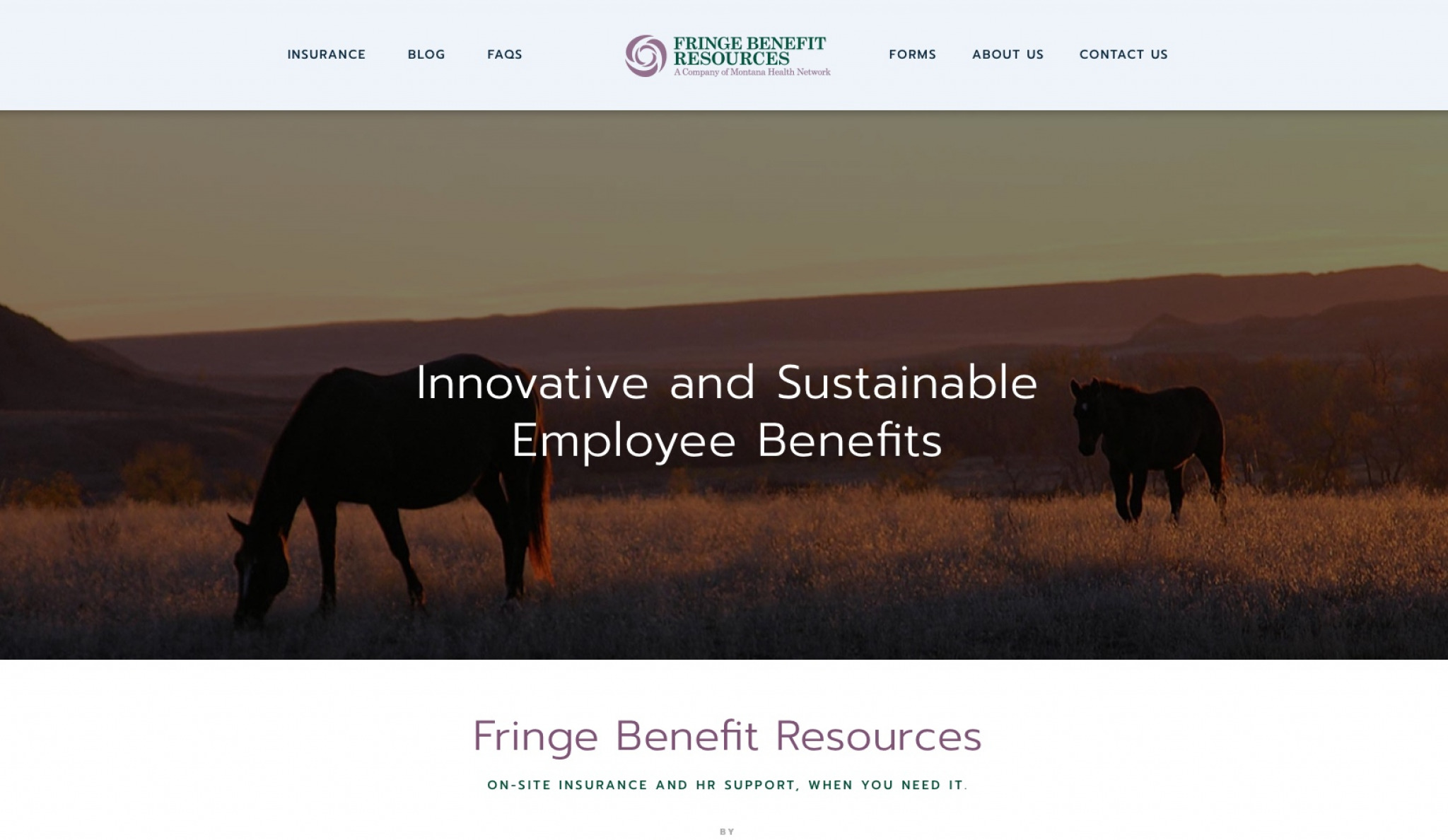 Fringe Benefit Resources is Live!
Fringe Benefit Resources provides personalized insurance and human resources support to healthcare professionals in the state of Montana. They pride themselves on meeting their clients in-person across the 30 Montana cities they serve and maintain a close partnership with Montana Health Network who provide comprehensive healthcare services in the state.
For Fringe Benefit Resources, we wanted to stay true to the color palette and branding of Montana Health Network and outline the personalized insurance the HR services they offer on the services page. We added a custom "by Montana Health Network" link on the home page, selected imagery that evoked Montana landscapes and integrated calls to action that encourages visitors to contact them for a free benefit analysis.