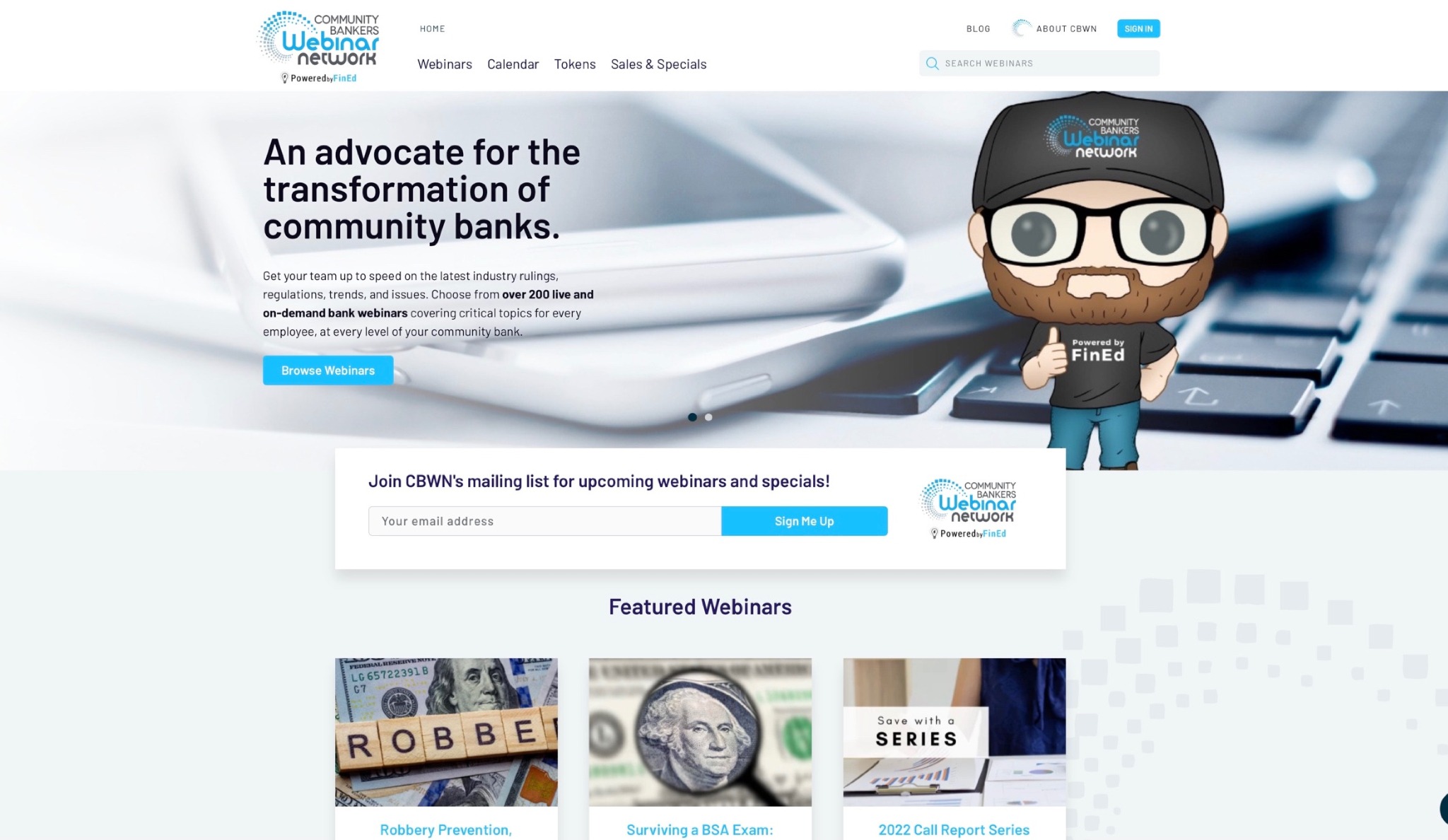 FinEd Invests in Automation to Serve Their Webinar Customers
Financial Education Inc.
(FinEd) is the industry leader in educational webinars for banks, credit unions, and hospice workers. They've recently begun to have trouble with their aging site and they've been stretched thin troubleshooting their multiple different services.
The FinEd team needed help simplifying their workflow, reducing recurring fees, and streamlining their webinar sharing process.
So, we built FinEd a completely custom site that could grow and flex with their business.
Simplifying FinEd's Workflow With Business Automation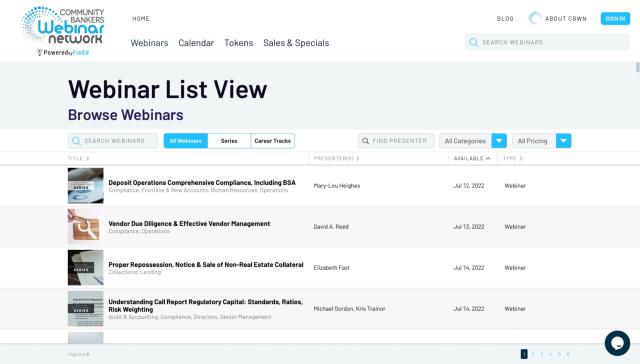 Financial Education, Inc.'s New Webinar List Page.
FinEd wanted to improve their partner association's ability to sell webinars to customers and they wanted to improve their own ability to track sales and offer refunds.
The JTech team built FinEd a custom admin portal that allows them to create a fully customizable site for their partner associations with the click of a button and we integrated QuickBooks into their site.
Now they can seamlessly manage payments, partner association sites, and accounting data all from a custom back-end interface.
Reducing Recurring Fees With Custom Tools
Financial Education, Inc.'s New, Custom Cart & Check-Out Process On Mobile.
FinEd has been able to reduce admin time and the recurring fees associated with plugins and third-party software thanks to their new, fully-custom site. Now, webinar storage, distribution, sharing, partner access, usage reporting, payment processing, and basic accounting are all handled by the same website/web app.
We're excited to see FinEd's team use their new tools to make running their business more easily scalable.
Streamlining FinEd's Webinar Sharing System for Ease of Use
A core part of FinEd's business is allowing the webinars they sell to be shared within organizations. However, they have very specific guidelines that surround that privilege. We've made the sharing process more foolproof and water-tight.
Now, FinEd can rest easy, knowing that buyers will have a harder time exploiting the sharing function.
We're extremely excited that we get to help FinEd launch this site and we couldn't be happier that we were able to help them upgrade their old site. You can see a
walk-through of it here
.
If you would like to upgrade your business's website into a full-fledged project management tool & web app,
reach out
! We would love to meet another life-long customer.