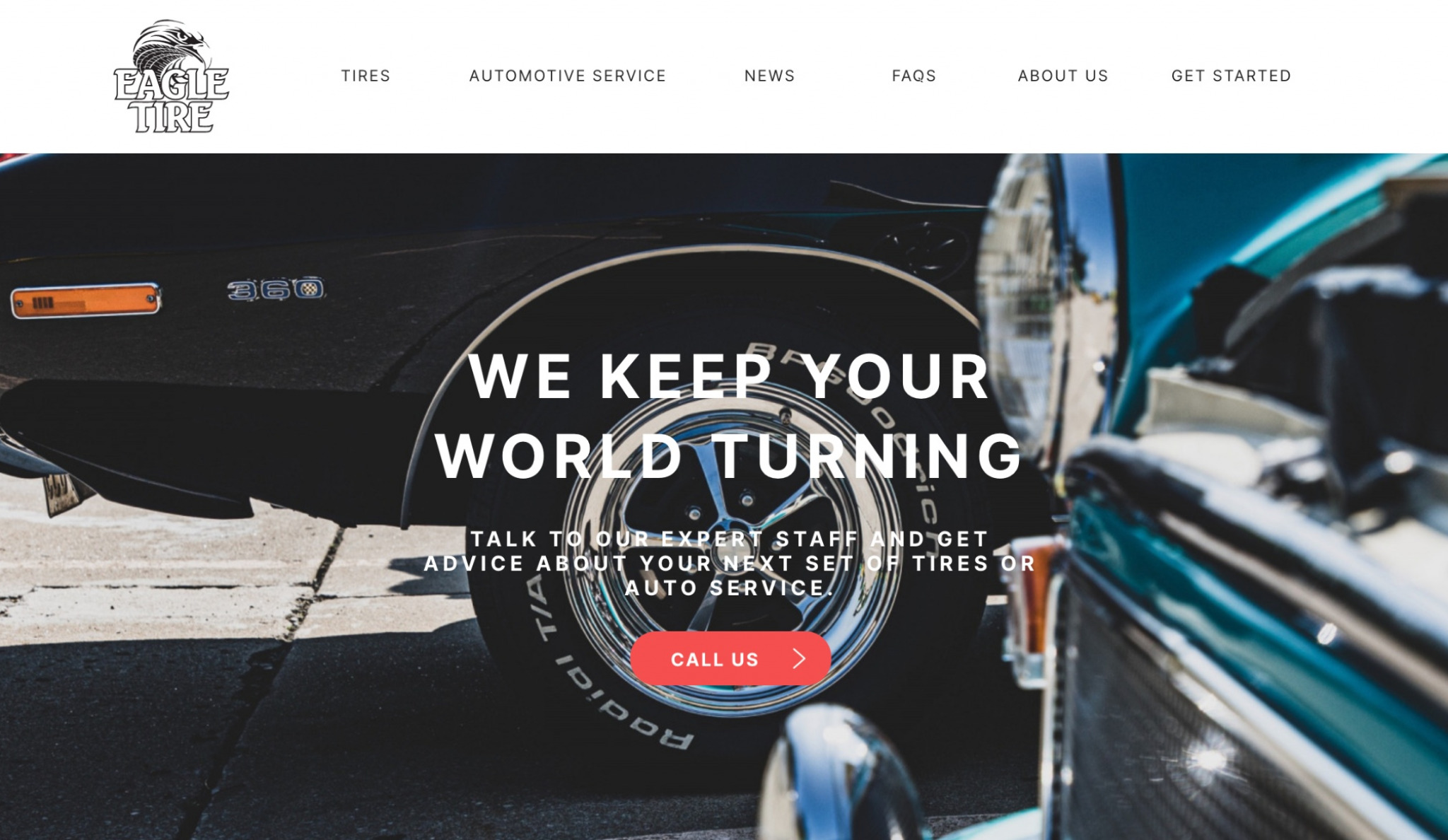 Eagle Tire Rolls Out Brand New Website to Drive Business
We built Eagle Tire and Auto shop website to refresh their brand. Eagle Tire is a tire replacement and auto repair shop that has been in operation since 1976. So, our primary task became updating their old website to appeal to a modern audience.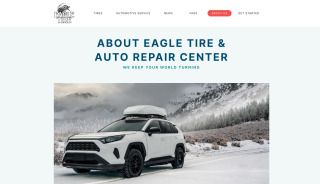 Eagle Tire provides exceptional service to its customers in Helena and Bozeman, Montana. Their certified auto repair staff is knowledgeable and driven by value. Eagle Tire's drive to find the best products and their attentiveness sets them apart. They're driven to help everyone who walks through their doors to the best of their ability.
Eagle Tire built its previous website in the early 2010s. Come 2019, their team needed to update their copy, imagery, and design. Owner Matt Nistler wanted to develop a new website that clarified Eagle Tire's auto repair and tire services.
We began this project by conducting digital marketing research on Eagle Tire. We also analyzed market competitors, search keywords, and much more.
Once we completed our research, we moved into strategic planning. We developed a plan that used marketing data to organize the architecture, functionality, and layout. Next, our graphic design and content department began designing the auto repair website. Our design team filled their website with great photos and sharp colors. The result?
Eagle Tire now has a performant and gorgeous website that shows off its brand, services, and care.

The tire brands they carry are now featured on the home page.

Their phone number and contact form are easier to use than ever. We also made store information for their Bozeman & Helena locations easy to access. Now, visitors can have an easier time scheduling their tire changes and checkups.

We laid out their automotive services on one convenient page. Eagle Tire's customers will now be better educated when they walk through the door.

We added a "FAQs" page to common questions and provide handy vehicle maintenance tips.

We created a "Promotions and News" section to help customers find their latest deals & learn helpful vehicle care tips.
Our team had a wonderful time working with Matt Nistler on his new Eagle Tire site. We're sure that his customers now have the information they need to bring their cars into his auto shops. If your business needs to cruise into a website refresh of your own, reach out to us for a
free consultation today
!