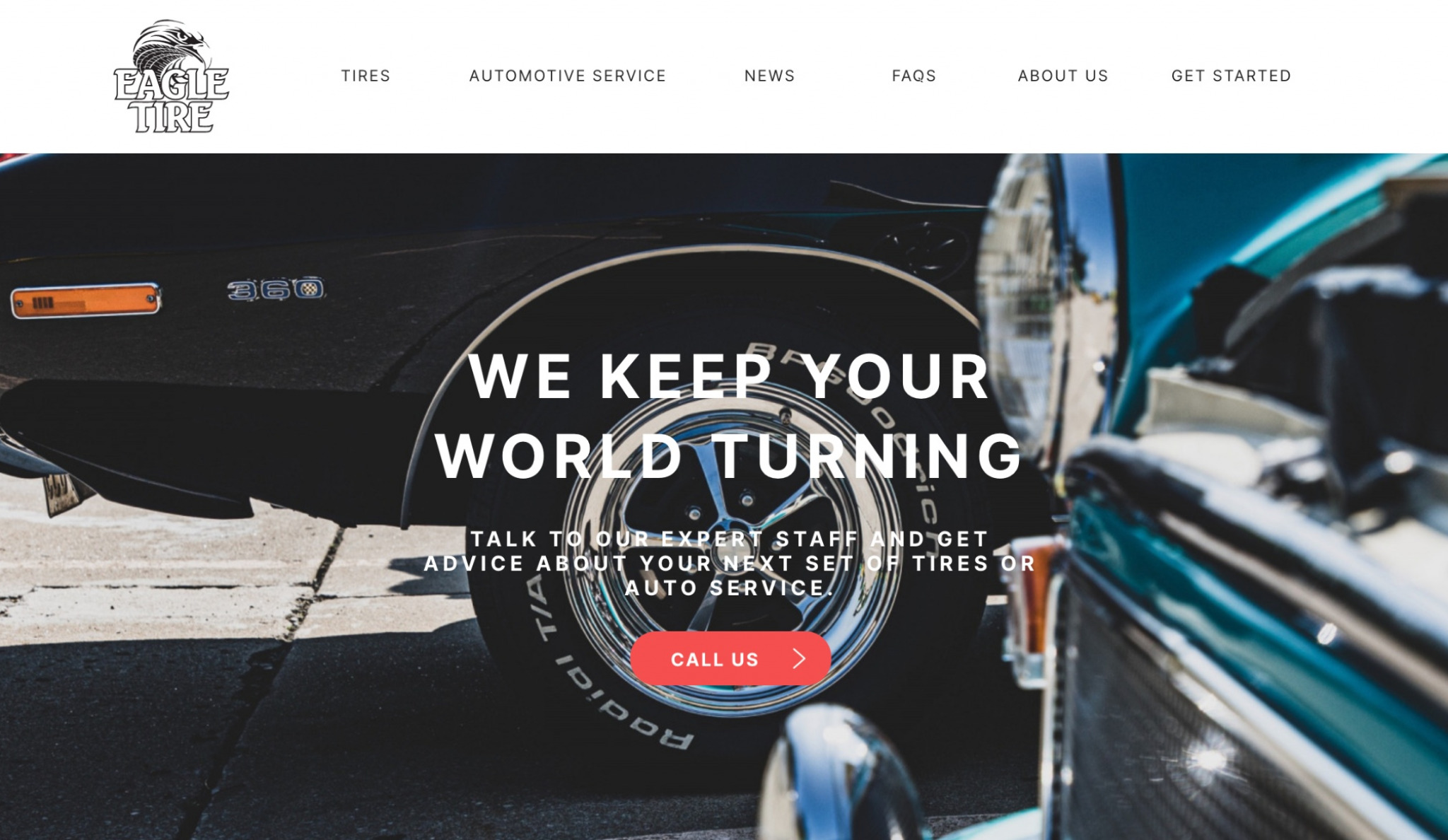 Eagle Tire Rolls Out Brand New Website to Drive Business
Eagle Tire is your local tire and service shop for all your automotive needs. Since 1976, they have provided exceptional service to all their customers at their two locations in Helena and Bozeman, Montana. From tire repair and replacement to automotive service, they have knowledgeable staff and certified technicians to get the job done right, quickly, and at the best price possible. Their attentiveness to all their customers and willingness to find the best products sets Eagle Tire apart, helping everyone who walks through their doors.
Eagle Tire's previous website was older, so it had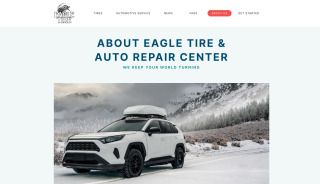 become visually outdated and was not optimized to meet modern technological needs. Owner Matt Nistler wanted to develop a new website that would clearly present his services and customer care values while revamping the look and feel. JTech began the project with a digital marketing analysis to analyze Matt's industry, determining market competitors, search keywords, and much more.
We then moved forward with a strategic planning process that incorporated the marketing data into mapping out the site architecture, functionality, and layout. Our graphic design and content department began designing the site with a fresh, new look filled with great photography and a sharp color scheme.
What resulted is a highly-performant and professional-looking website that brings forward Eagle Tire's brand, services, and customer care. The tire brands that they sell are well represented, and there are strong calls-to-action so visitors can call for more information and schedule an appointment. Their automotive services are laid out in a quickly scannable layout with details for each one that better educates consumers. There is also an "FAQs" section with answers to common questions along with handy vehicle maintenance tips.
In addition, JTech developed a "Promotions and News" section so people can find their latest deals, learn about what's happening in the auto industry, and read articles with helpful vehicle care tips. Finally, the site's "Get Started page" provides both store locations, contact information, contact form, and map locations so visitors have all the information to secure an appointment and get their car road-ready.
We were thrilled to work with Matt Nistler on his new Eagle Tire site, ensuring that his customers have all the information they need to bring their car into his professional shops for all their vehicle needs. If your business needs to cruise into a new website or a refresh of your current site, reach out to us for a
free consultation today
!