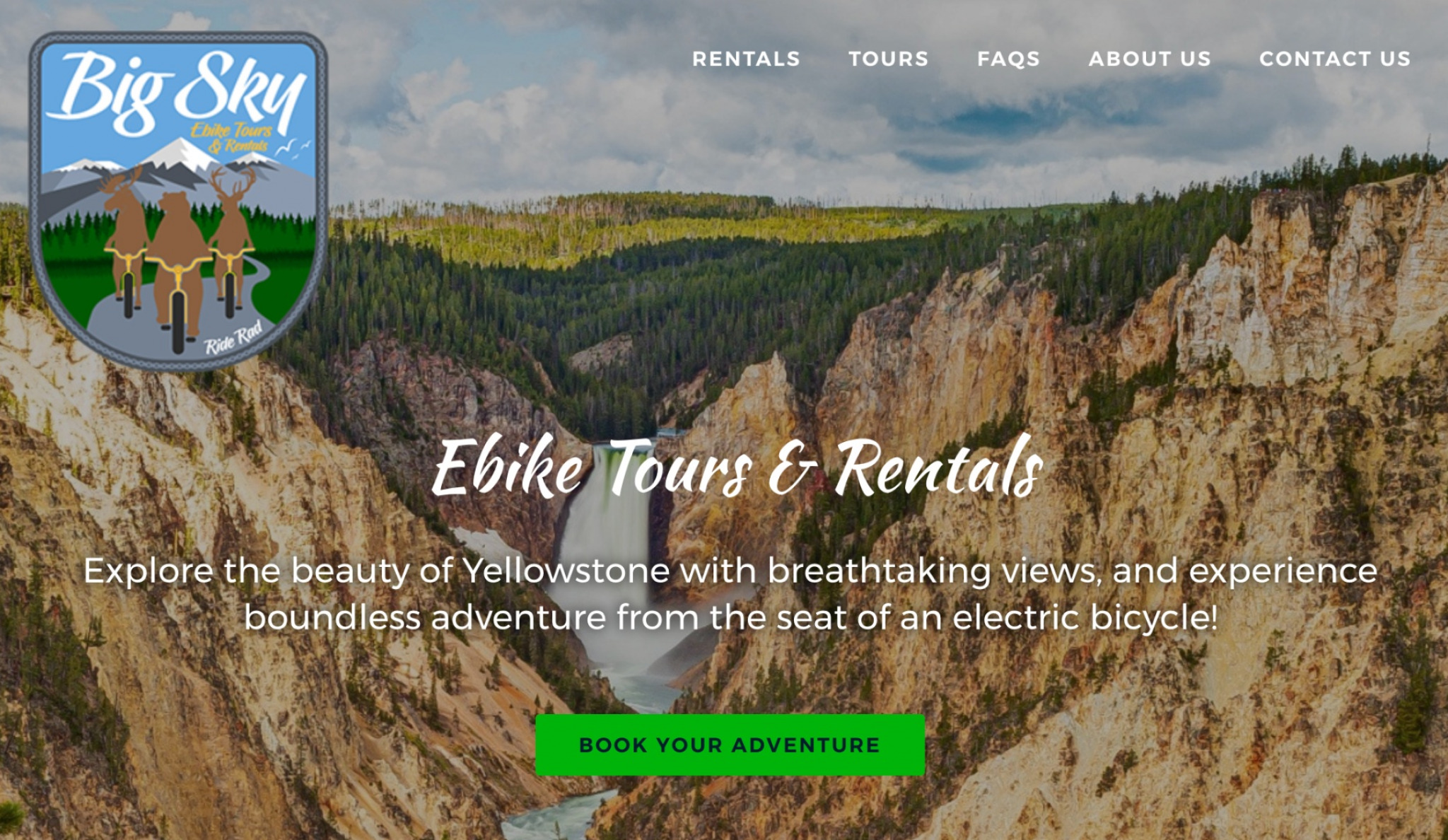 Big Sky Ebike Tours Cruises in With a New Website from JTech
The beauty of Yellowstone National Park is something that everyone should behold, and what better way way to immerse yourself in its natural beauty than with an electronic bike tour? This was the spark behind Jay O'Connor's new business that offers fun and adventurous tours through Yellowstone on an energy-efficient Ebike that can cover 35 miles on a single charge.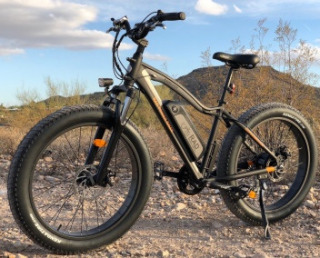 Yellowstone is America's first national park and covers an area of nearly 3,500 square miles. It
is filled with lakes, canyons, rivers, mountain ranges, geothermal features and is home to Old Faithful geyser. With so much to see, an Ebike tour from Big Sky Ebike Tours is an intimate way to experience the natural attractions it offers Their guided tours provide visitors with stunning scenic views and a chance to see the Park's resident wildlife such as: Elk, Pronghorn, Deer, Badgers and Songbirds. You can even book a tour which includes an ice cream stop before returning to the trails.


To help promote their new service, JTech was tasked with developing a new website that educates explorers about eBikes and the exciting tours that Big Sky Ebike Tours offers, including Old Gardiner Road and Bunsen Peak destinations. JTech then went to work to develop a modern, visually attractive site that incorporates stunning imagery and highlights the different tours available while giving users the ability to register for one. The site also features FAQs page that offers a host of information, an About Us page that provides details about the business and a Contact Us form for inquiries.
"Big Sky E Bike Tours is happy to have had JTech help us create our website. We have been very pleased with their suggestions and ideas. JTech has always been quick to respond to our emails regarding any questions we may have. The website is very easy to navigate and user friendly. I enjoy being able to edit the website myself right from my home. It is simple enough for me to figure out how to make any changes that are needed to my website. JTech has been such a huge help to us! We appreciate all they have done for us!" - Jay O'Connor, Owner
Big Sky Ebike Tours slogan is "Ride Rad" and JTech was excited to help develop a "rad" website for them. Do you have a great idea for your business that you want to take online? Reach out to us for
a free consultation
to discuss how we can help you master your marketplace.