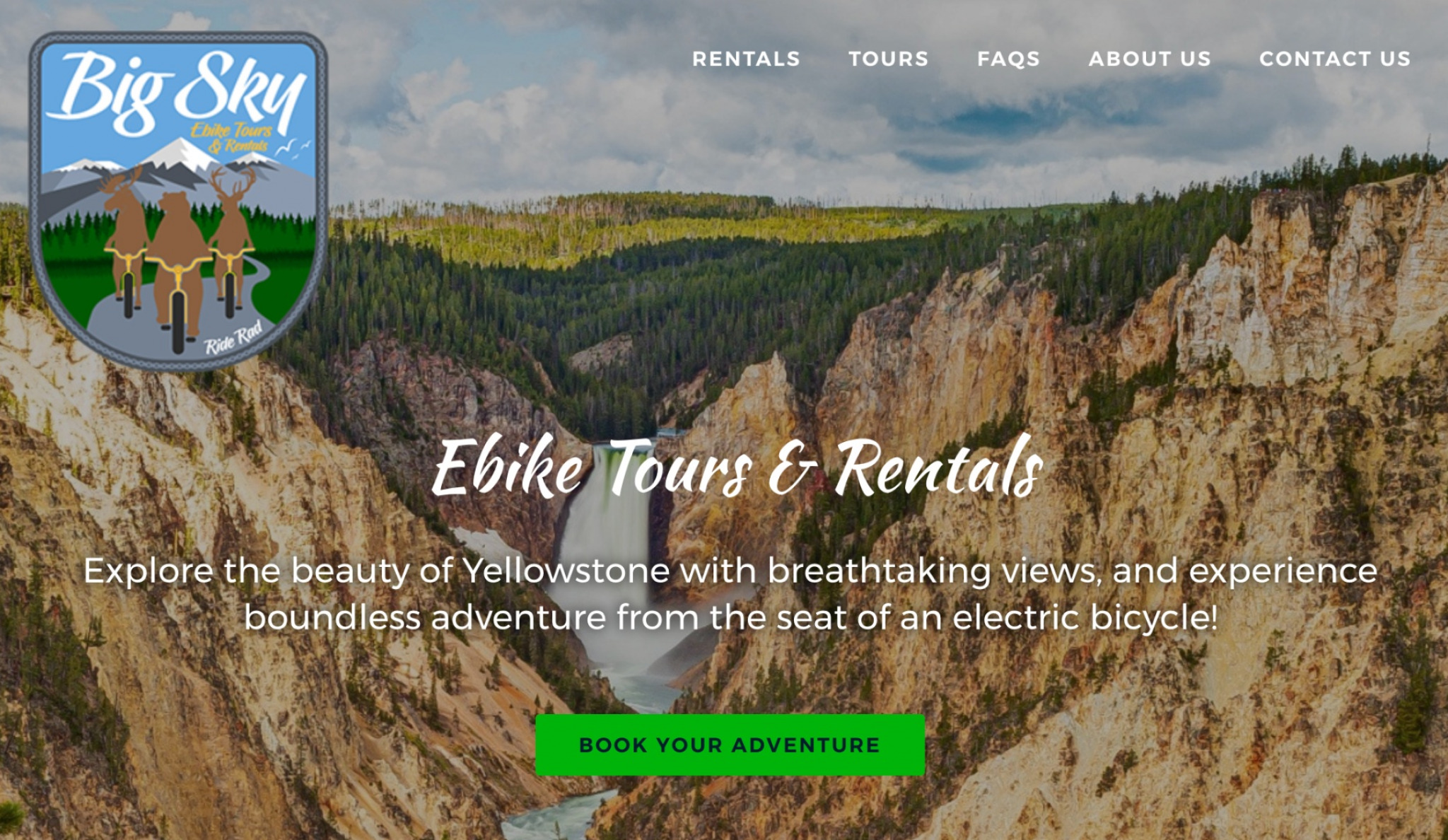 Big Sky Ebike Tours Cruises in With a Rad Tour Guide Website
We recently built Big Sky Ebike Tours a dynamic new website design. They needed a landing page website for their Yellowstone bike tour booking portal.
Jay O'Connor loves sharing the beauty of Yellowstone National Park with others. In fact, that's what inspired his new business, Big Sky Ebike Tours. Jay now spends his days taking adventure-loving individuals out exploring Montana's natural beauty.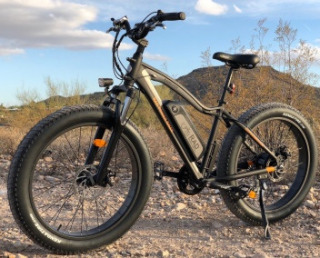 Yellowstone is America's first national park. It covers an area of roughly 3,500 square miles. It's full of lakes, canyons, rivers, mountains, and geothermal features like Old Faithful.
An Ebike tour from
Big Sky Ebike Tours
is an intimate way to experience Yellowstone's trails. Their guided tours provide visitors with stunning views and wildlife. Guests also get a chance to see the wildlife like Elk, Pronghorn, Deer, Badgers and Songbirds. You can even book a tour that includes an ice cream stop before returning to the trails.
In short, Jay's Yellowstone tours are an energy-efficient way to tour 30+ miles in a single day.
We built Jay a new tour guide website that educates explorers about Ebikes and their exciting tours. Tours to places like the Old Gardiner Road and to Bunsen Peak. We developed Jay a modern, attractive site full of stunning imagery. Our design highlights different available tours and registration options.
We also built out detailed About Us,
FAQs
, Contact Us and
Gallery
pages. Each page further educates customers while encouraging them to connect.
"Big Sky E Bike Tours is happy to have had JTech help us create our website. We have been very pleased with their suggestions and ideas. JTech has always been quick to respond to our emails regarding any questions we may have. The website is very easy to navigate and user friendly. I enjoy being able to edit the website myself right from my home. It is simple enough for me to figure out how to make any changes that are needed to my website. JTech has been such a huge help to us! We appreciate all they have done for us!"
- Jay O'Connor, Owner
The Big Sky Ebike Tours slogan is "Ride Rad," and the design we created embodies that ethos. To us, Jay's new website design boasts a user experience that's as "Rad" as they come.
Do you have a great idea for your business that you want to take online? Reach out to us for
a free consultation
to discuss how we can help you master your marketplace.