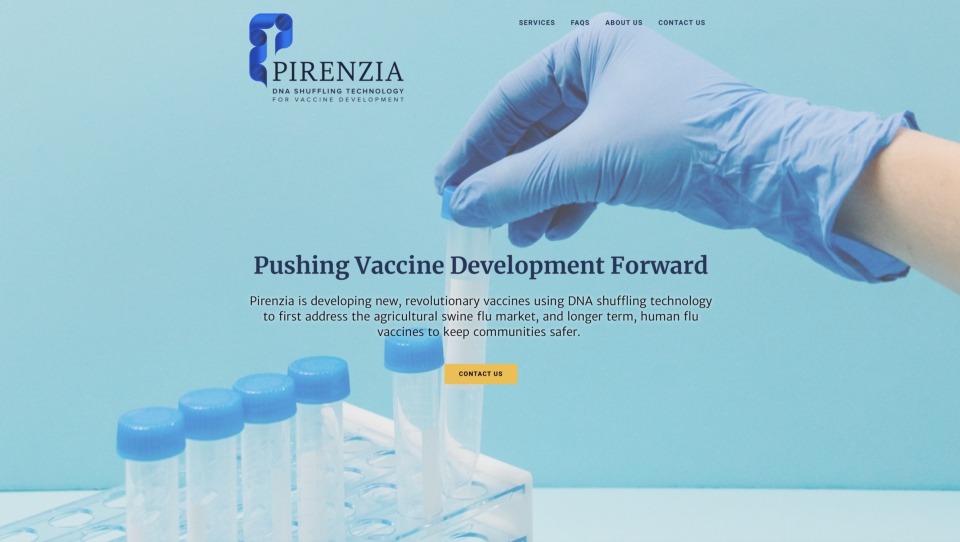 Pirenzia
Project Overview
Our website design team worked with Pirenzia to create a medical website design that evoked trust in investors and the wider market.

Pirenzia,
a North Dakota-based vaccination company,
is working hard to develop a versatile vaccine for the agricultural H1N1 virus in swine. In the future, Pirenzia would also like to bring their vaccinations to the human market.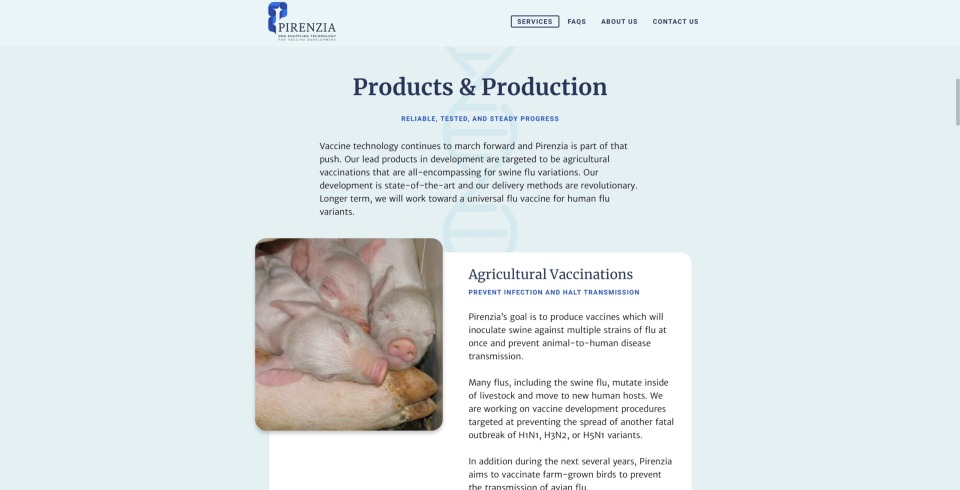 What We Did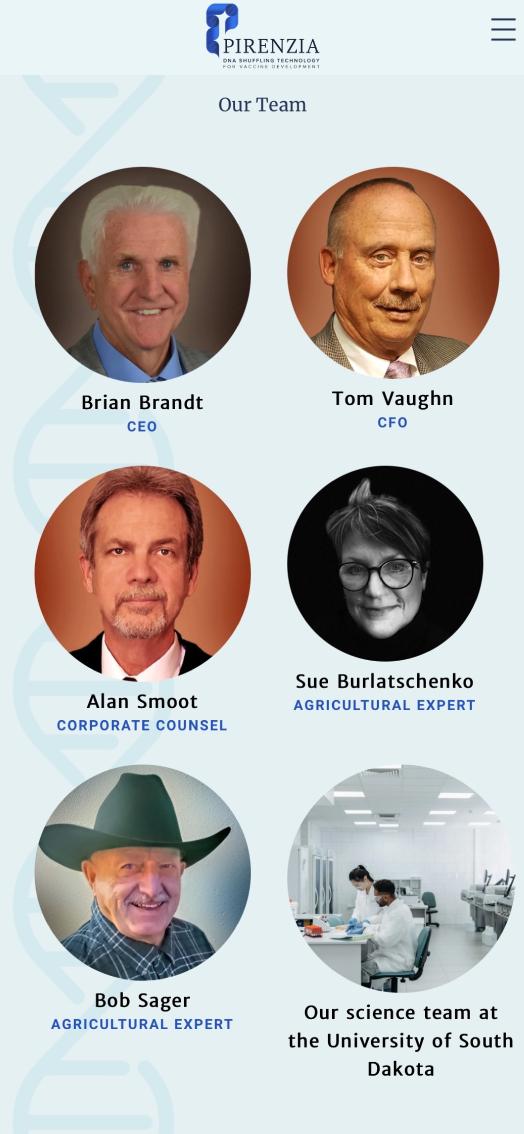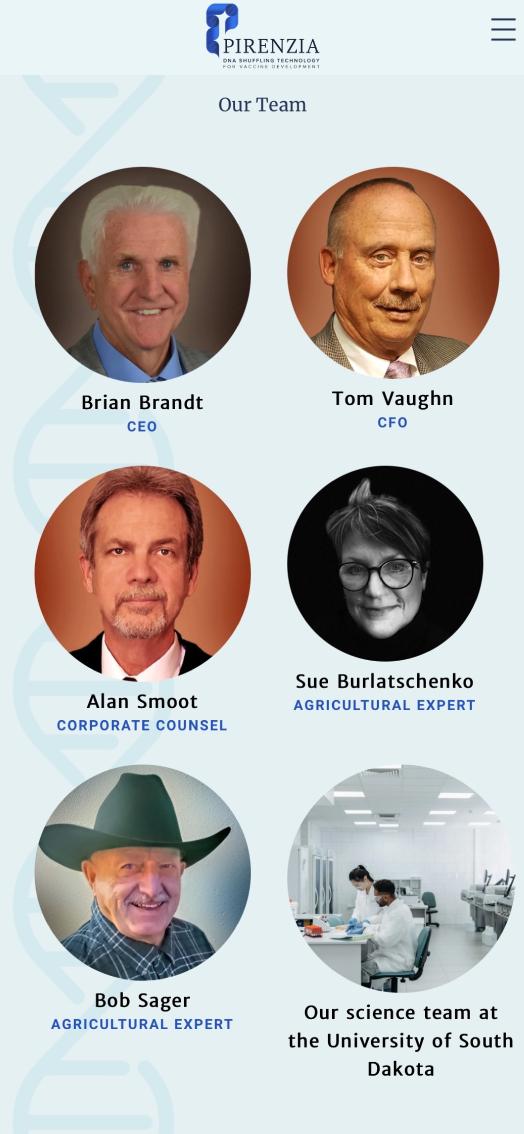 What We Did
Medical website design is unique, our website development team combines attractive site design with medical sensibility with striking UX elements, calming color choices, and carefully crafted copy.
We worked with Pirenzia to develop a website design bold enough to attract attention and controlled enough to avoid overstatements.
Our designers took several website design notes from the common understanding of medicine. Our UX design team used the blue from medical gloves and a double helix as key design elements throughout the site—echoing their care and DNA shuffling vaccine development methods.
Now whichever images and text Pirenzia chooses, we're confident that investors will be met with a site rooted solidly in the medical space.
Finally, we worked with Pirenzia to develop a body of strategic website copy that was vetted by multiple professionals actively working on vaccination research.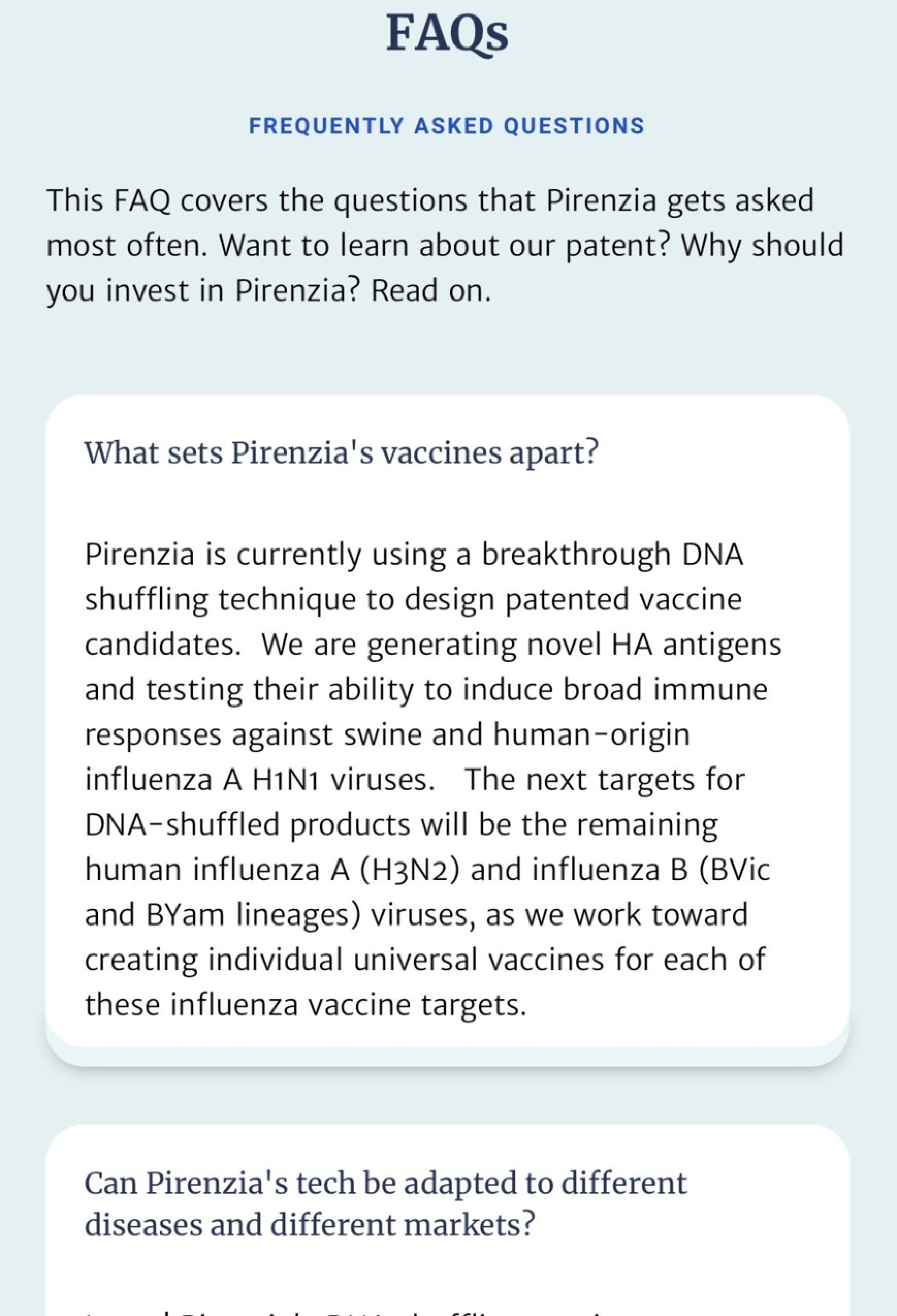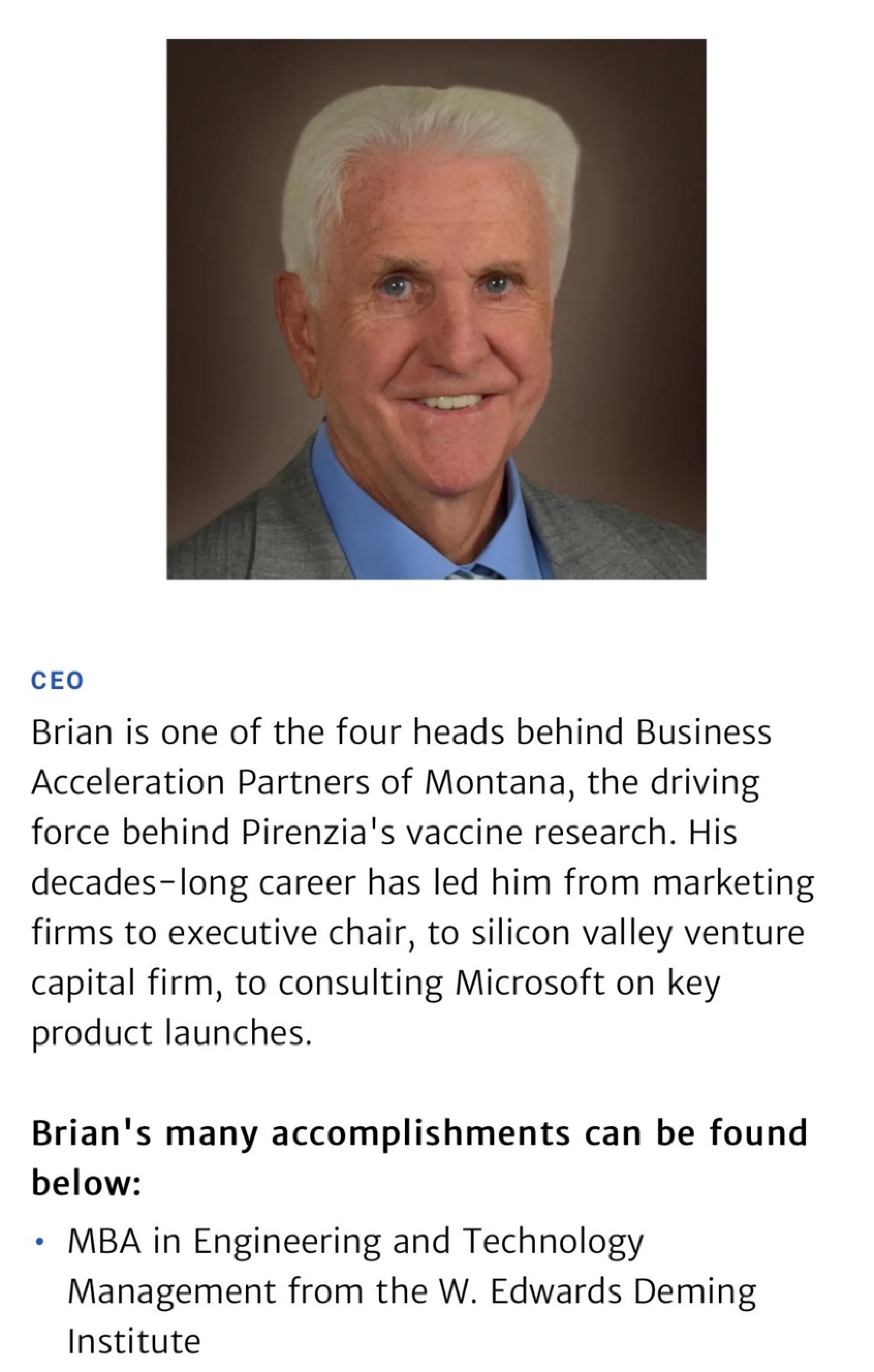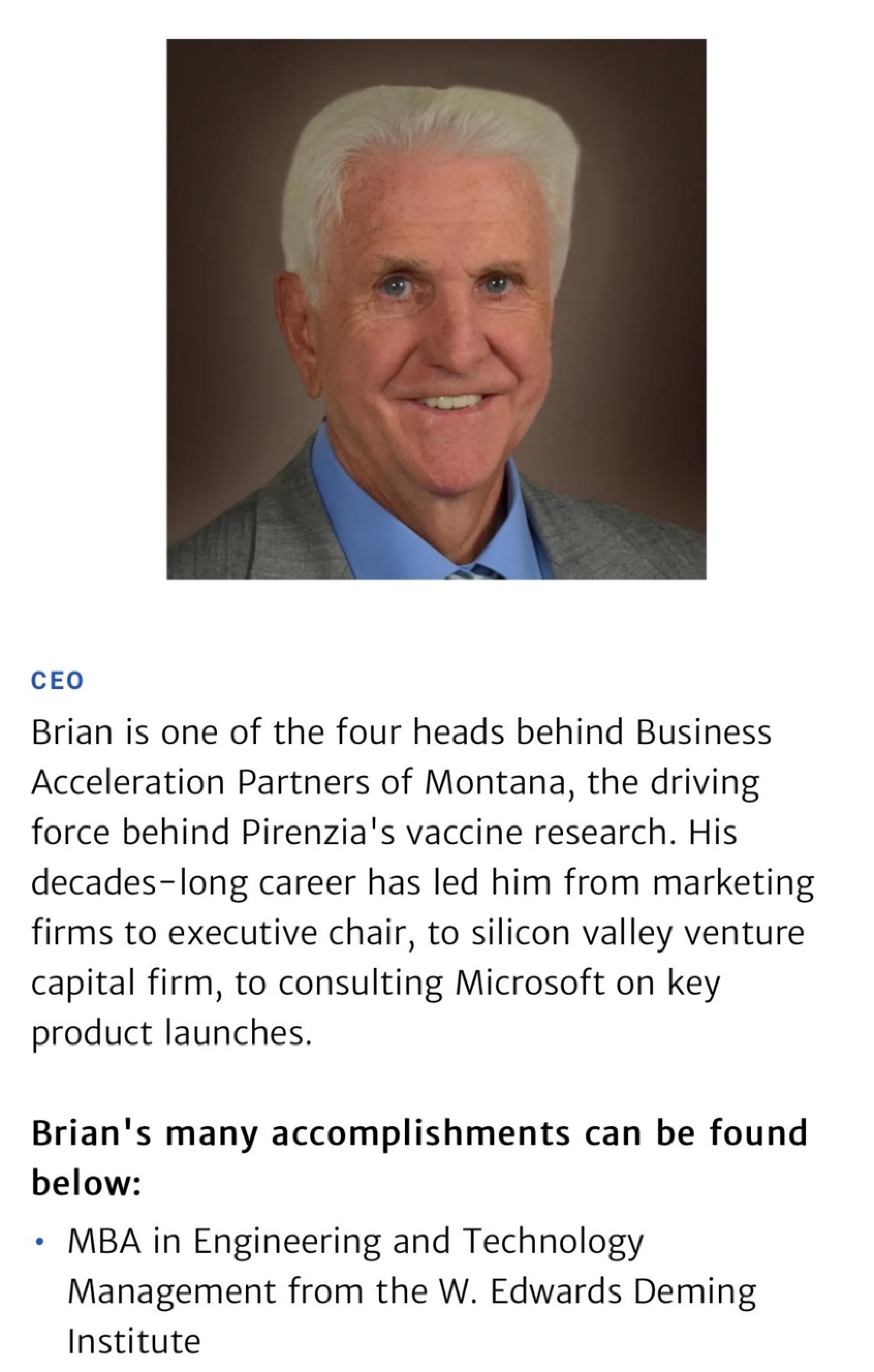 Success
The cues our team borrowed from medicine allowed us to build an authoritative website design for Pirenzia that would enable them to grow reliably.
We're incredibly pleased with the medical website design we created for Pirenzia's website and are excited to see where Pirenzia's business will go.
Brian Brandt, the CEO of Pirenzia, was very pleased with our web design & development. He had this to say about our work:
I have had JTech do two previous websites for me, and I wouldn't use anyone else. Their team is not only very professional but patient, which with web development, is a big deal. I have had a great interaction with everyone there on every project, and our vaccine company, Pirenzia, is no exception. I highly recommend them when you need a top-notch website done, with care, professionalism, and just enough patience to make sure it's done right.