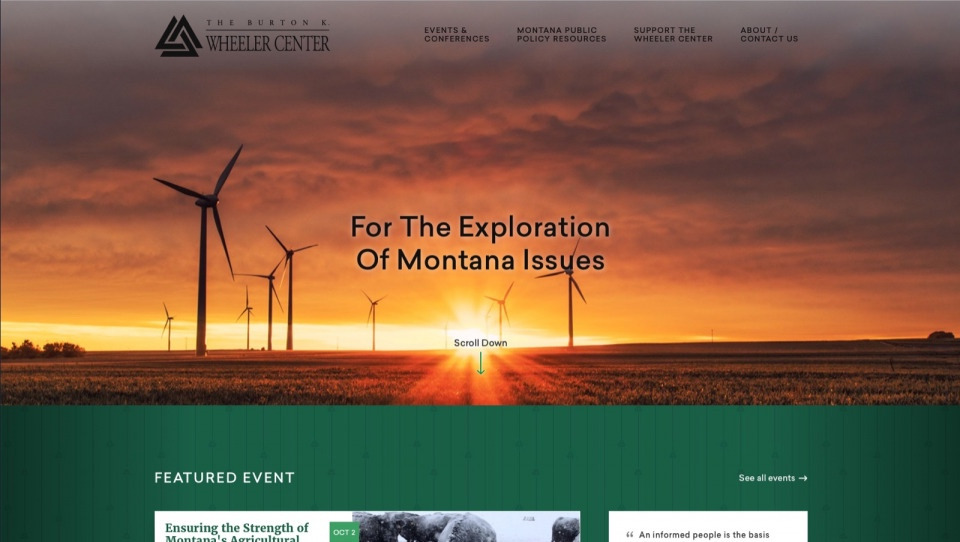 Wheeler Center
Their Story
A Fresh Face For Non-Partisan Political Thought
The Burton K. Wheeler Center for Public Policy in Bozeman, MT, promotes the discussion, analysis and eventual resolution of critical issues facing Montana and the region. The Center holds conferences, sponsors research and lectures, and publishes reports for those seeking solutions.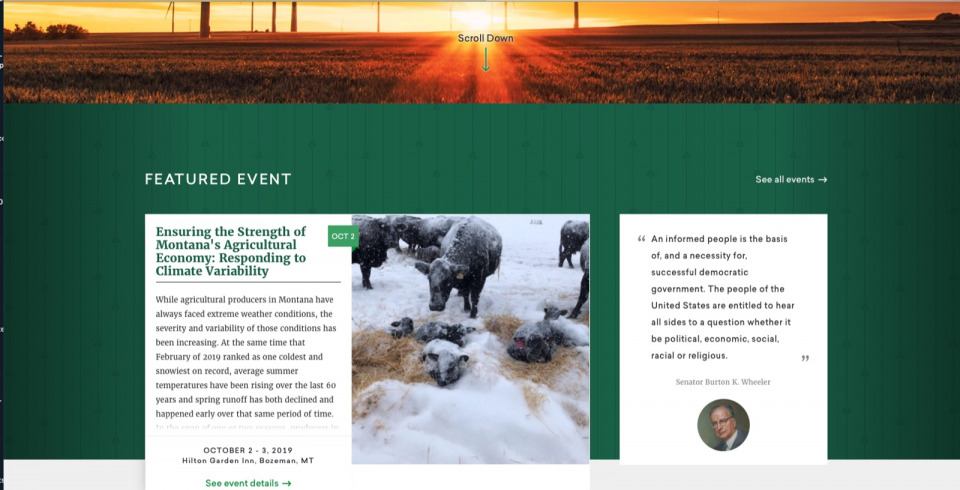 What We Did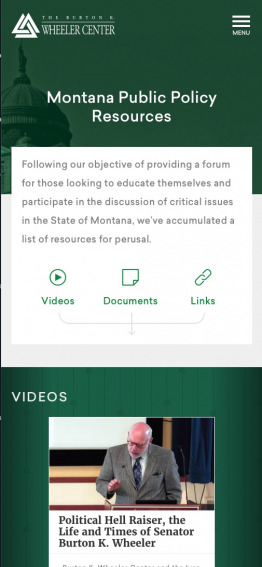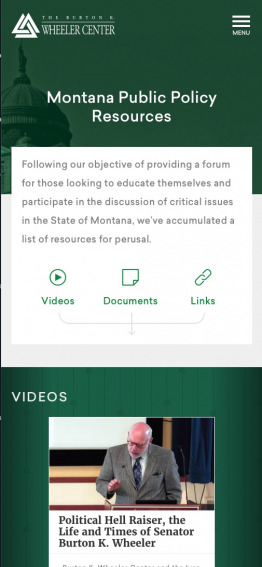 What We Did
We built a modern, responsive website for The Wheeler Center. Critical features include: A dynamic resource center for current and public policy resources, customized content management, a responsive email system, and robust conference and donation sections to support the essential work done by The Wheeler Center to support discourse and healthy civic society.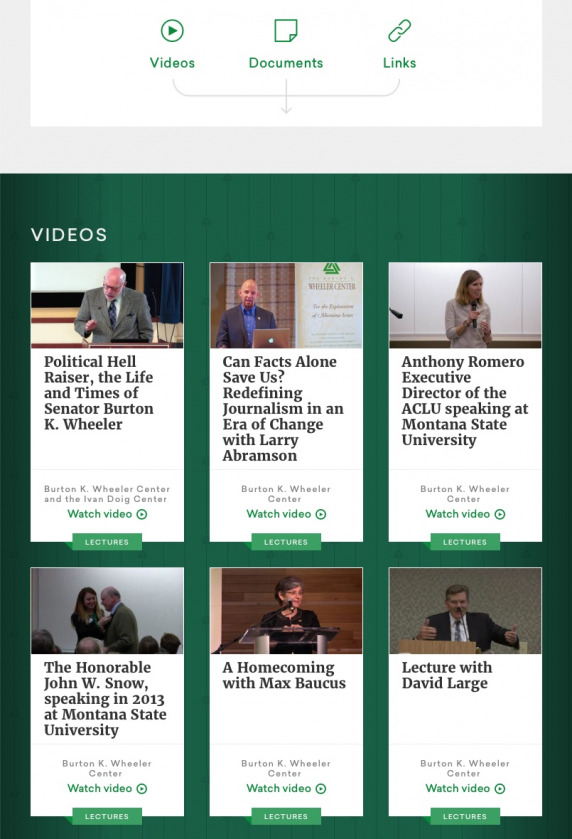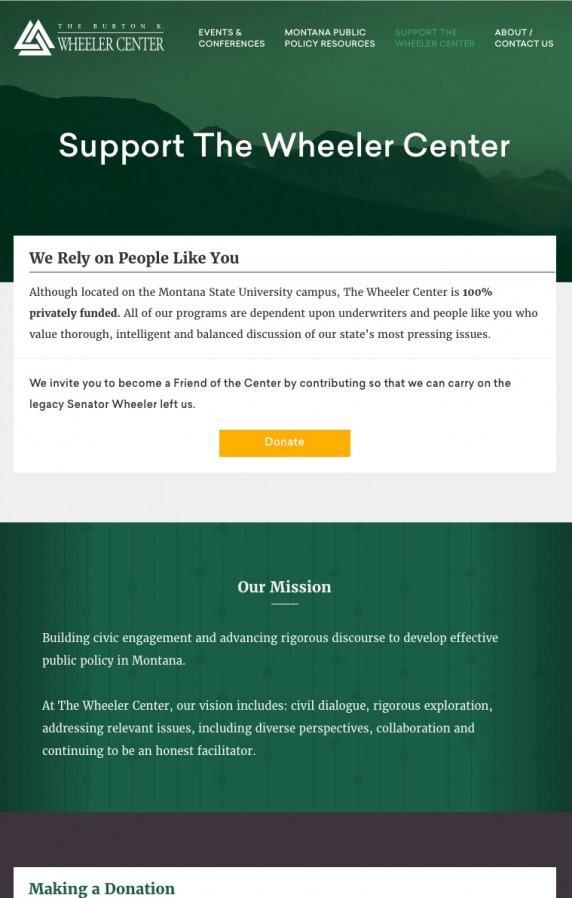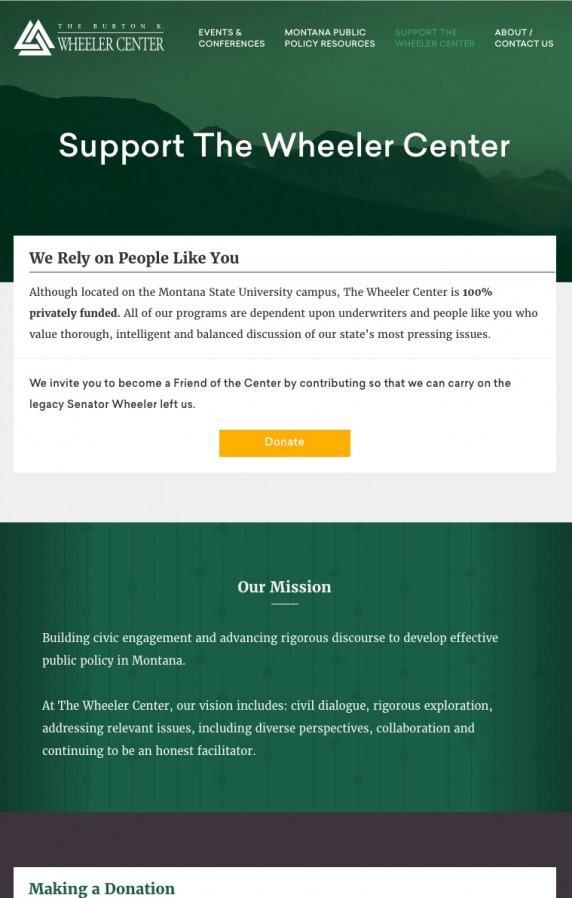 Success
We'd love to talk about doing business online.