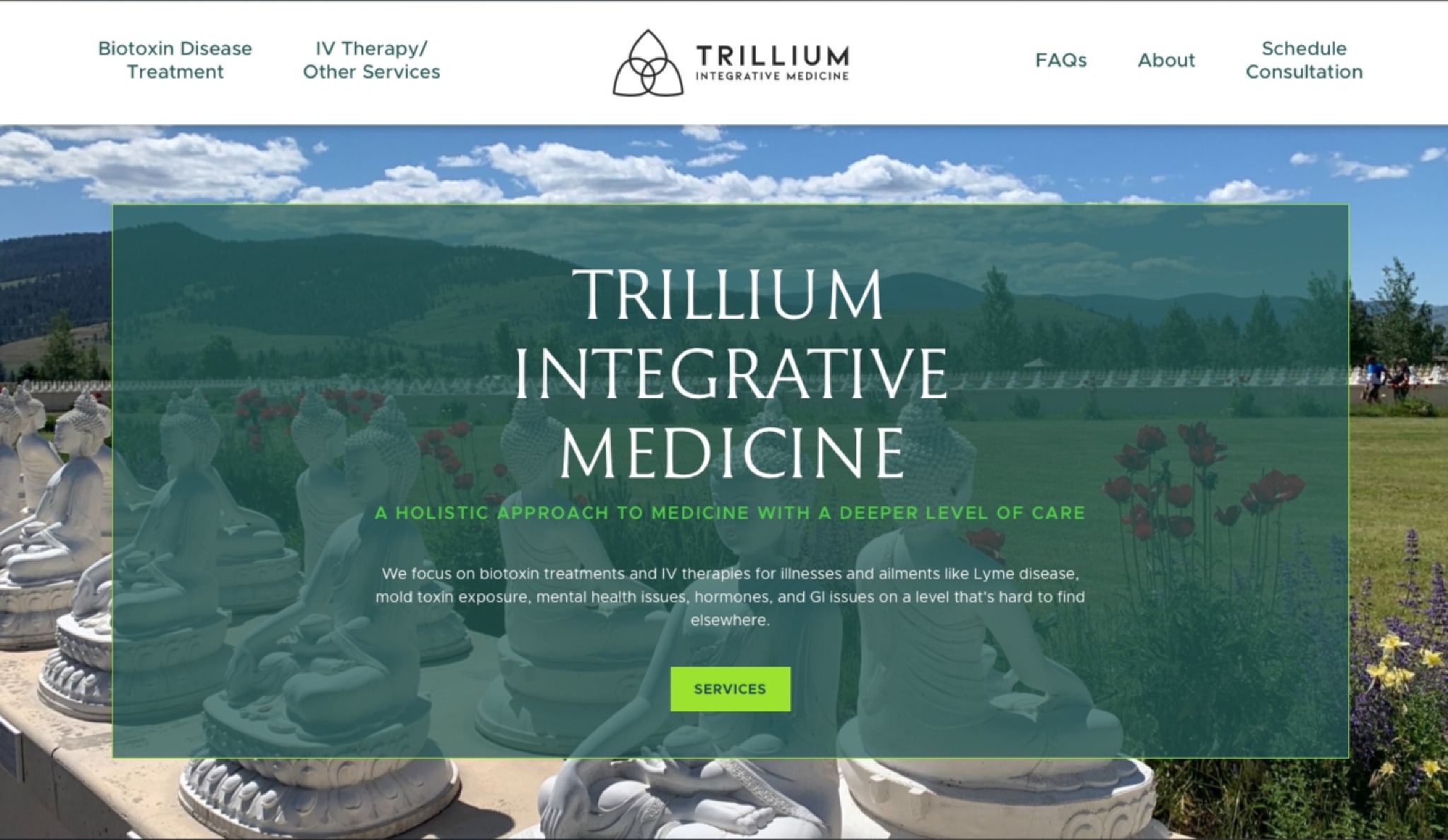 Trillium Integrative Medicine Checks-Into Clean Web Design
Trillium Integrative Medicine reached out to our design team for a website refresh.
Trillium Integrative Medicine
is a Bozeman healthcare company that provides holistic care. Dr. Robin Thomson has an extensive background in naturopathic medicine. She's helped people nationwide live their healthiest life since 2010. Many clients come to her for treatment of complex medical conditions like:
Tick-borne illnesses
Biotoxin diseases from sources like mold
Trillium uses the latest and most accurate research available to treat their patients. So their team didn't have time to improve their existing web design. The Trillium team wanted a professional design to showcase their personalized care.
Our team of web refresh and digital marketing experts built Trillium a clean, modern site.
Clean, Medical Web Design
Trillium Integrative Medicine's Patient Resources Site Page
Trillium wanted a clean medical web design. To Trillium, that meant a professional-looking, new website built on reliable, modern technology. So, our designers developed a clean, medical web design that showcased their expertise.
Our graphic designers also created a medical web design that builds trust immediately. Our design used calming, clean elements like their treatment rooms.
Finally, Trillium's modern website features their specialties visible in the top navigation.
This way, Trillium begins building a good patient-doctor relationship right away.
Building Trust With a Modern Website
Trillium Integrative Medicine's About Us Page
When you provide healthcare, patients have high expectations. So, medical websites need to instill trust with effective communication. One of Trillium's main offerings is its library of health articles.
Our team built a polished resources page for their library of resources. Now, their patients have an attractive and easy way to learn more about their conditions. We also built out detailed service pages packed with information.
This information helps Trillium educate new clients and build trust.
We're proud of our clean, modern medical site design primed to help Trillium grow.
If you need a website refresh,
please reach out
to our design and digital marketing team. Our design team would love to help you master your marketplace.