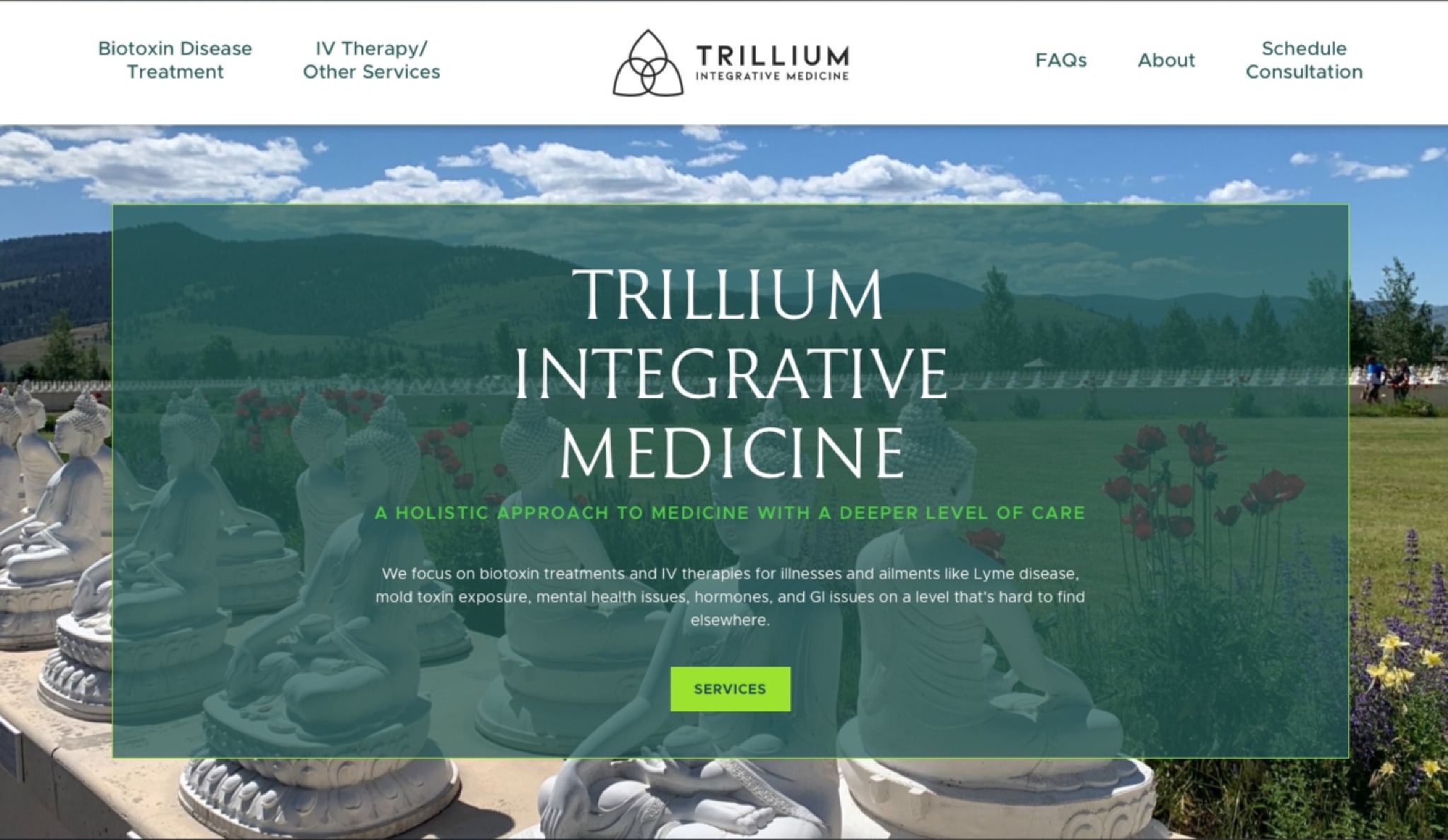 Trillium Integrative Medicine Checks-In with a Clean Web Design
Wish your healthcare provider looked at the big picture? Trillium Integrative Medicine's team of healthcare professionals can help.

Dr. Robin Thomson and the Trillium Integrative Medicine team have been helping people live their healthiest life in the Bozeman area since 2010. Dr. Thomson has an extensive background in naturopathic medicine, tick-borne illnesses and biotoxins that she applies to tough medical cases—mental or physical. Furthermore, the Trillium Integrative Medicine team holds a staunch belief that patients deserve the best holistic medical care available.

The care Trillium offers is always based on the latest and greatest research available—which doesn't give Trillium's team much time for web design. So, Trillium's team reached out to JTech for help with a website refresh.

The Trillium Integrative Medicine team needed a clean, modern web design that says 'professionalism' while also showcasing Trillium's personalized patient care. Our team of digital marketers and web design experts were excited to help!

Clean, Medical Web Design
Trillium Integrative Medicine's Patient Resources Site Page

Trillium wanted a clean medical web design that balanced professionalism and aesthetics while bringing their website up to modern expectations.

Our team developed a clean, medically themed web design that showcased the expertise and medical professionalism that Trillium's team offers. Our graphic designers were able to use concepts from medical web design to implicitly begin the trust building process that's central to good patient-doctor relationships.

Trillium's modern website features their specialties—IV therapy and biotoxin disease treatment—front and center. Our team also worked to create a calm, clean aesthetic throughout, not unlike the aesthetic Trillium strives for in their treatment rooms.

Building Trust With a Modern Website
Trillium Integrative Medicine's About Us Page

When you provide healthcare, patients have high expectations. So, medical websites need to instill trust and to present information in an effective way.

Our talented team of local, Bozeman professionals has worked hard to balance the aesthetics and content of Trillium's clean and modern new website.
JTech's team is so happy that we could help Trillium Integrative Medicine with a modern website refresh!

Does your website need a refresh? Reach out! JTech would love to help.