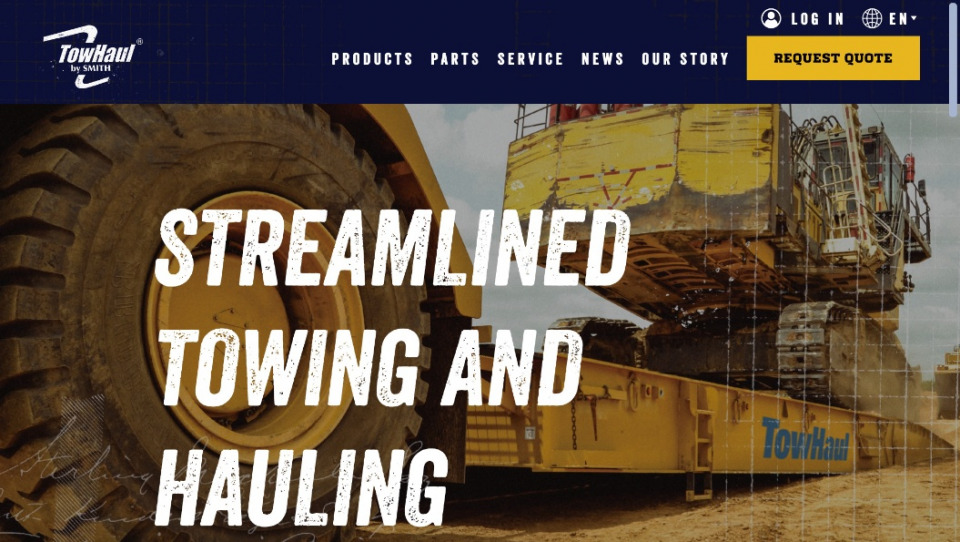 TowHaul
Their Story
TowHaul has an unwavering dedication to create solutions that meet the needs of open-pit mines in all places with all conditions around the world. They work in some of the most remote areas on six continents, but you can always find them when you need them in they Montana home office.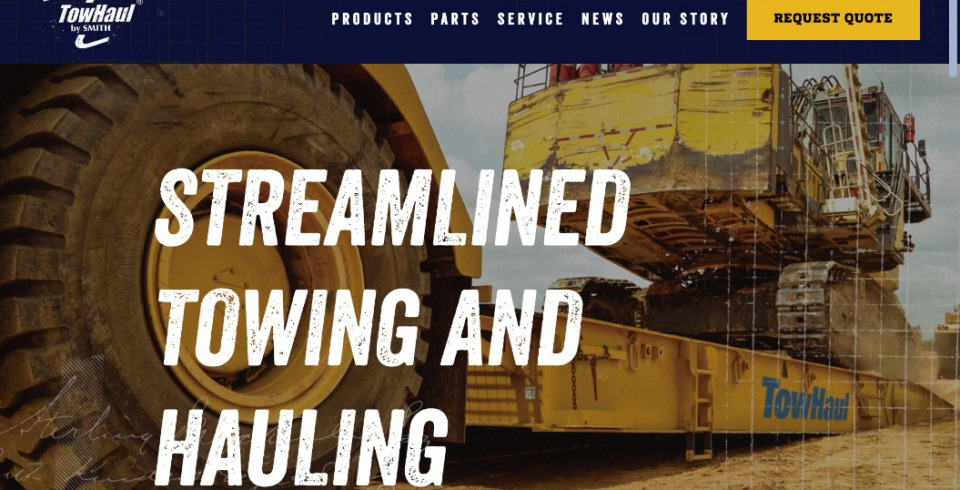 What We Did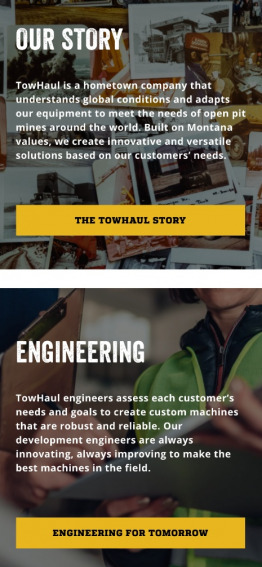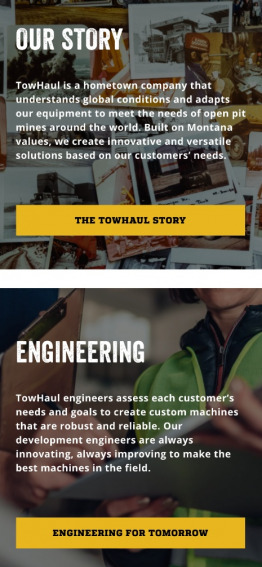 What We Did
JTech partnered with Armstrong Marketing Solutions to develop a site that is performant, well branded and intuitive. It features rugged and high resolution imagery while showcasing TowHaul's equipment and service offerings, expertise, parts and services.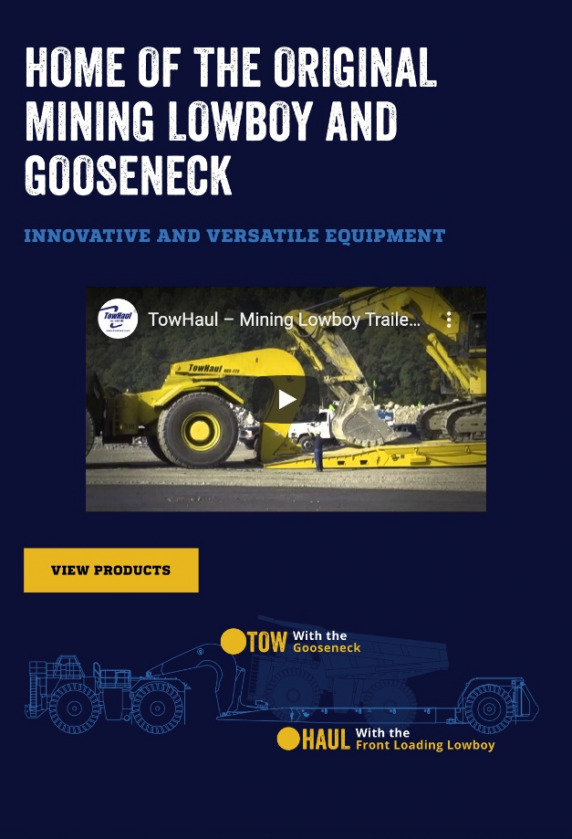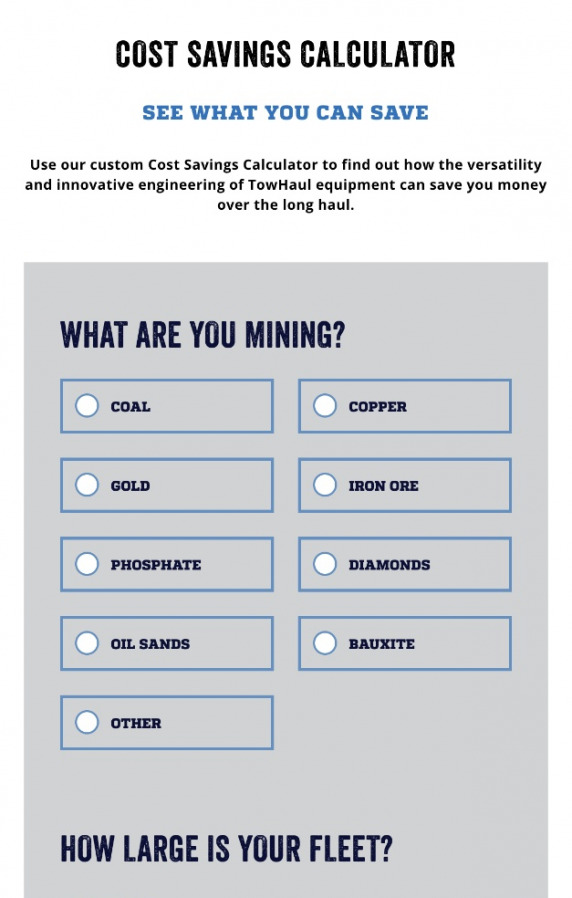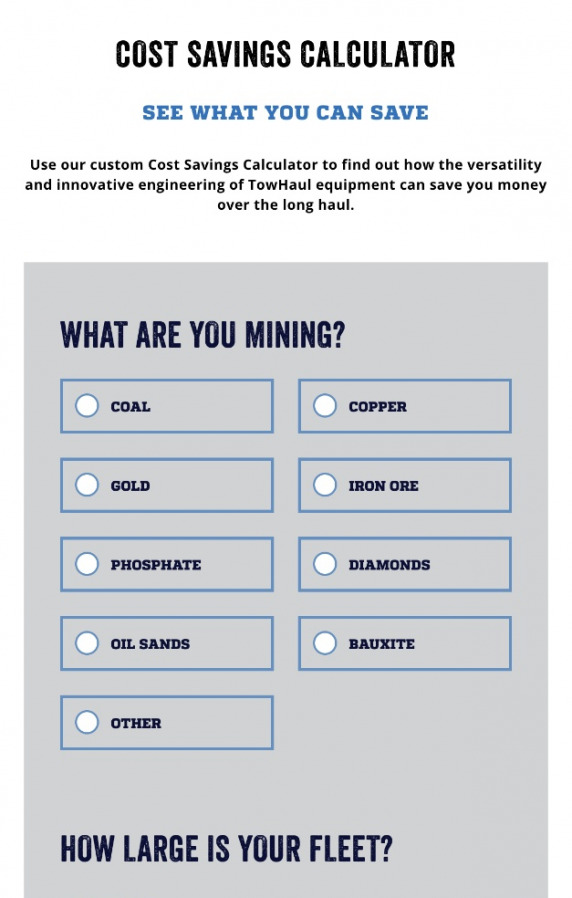 Success
TowHaul's new site is a complete overhaul from what they had previously. It is modern and includes great features like a cost savings calculator that presents users with an easy way to determine the benefits of using TowHaul's services. The site even includes videos and eye-catching animations that show how their equipment works as well as an easy quote request form.