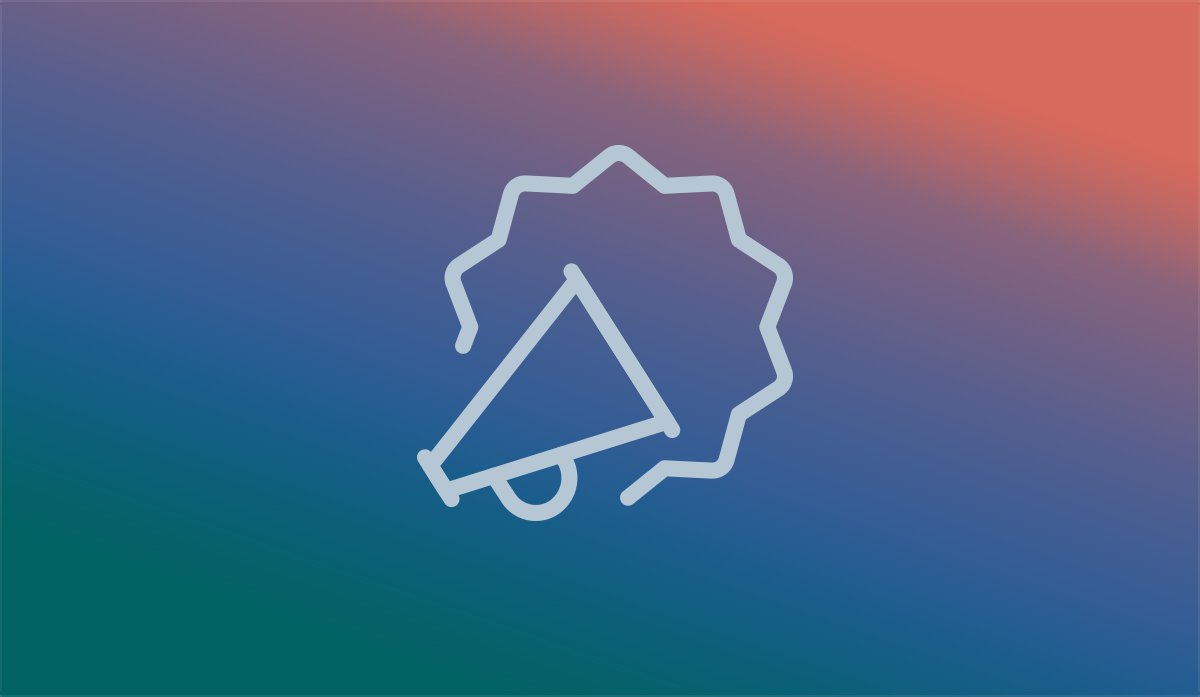 How Nature Adapted to the Internet
"The reality is that today's millennials are tomorrow's leaders; in order for our parks to survive and thrive in a second century, people need to feel connected to them and want to protect them."

— Will Shafroth, National Park Foundation President

For 100 years now, the National Park System has been educating and preserving iconic lands and open spaces "for the benefit and enjoyment of the people." To promote the dawn of their Centennial year, they launched a powerful marketing campaign in early 2015, trying to engage a new generation of people on whose shoulder's the fate of the parks sit. A large part of this campaign has been run on social media; no surprise since these platforms are what drive 87% of modern marketing.

Their marketing team had to navigate a lot of the same issues that other businesses often face: how do you engage a society who spends an increasing amount of time indoors and online from their social newsfeeds? How can social media posts motivate viewers to not only "like" and "share" but to leave their homes and spend money?

Their answer? Find Your Park. This campaign successfully leveraged their Centennial with well-strategized digital marketing efforts. These efforts are then measured by tracking relevance, engagement and support. The 2015 year gathered some serious momentum, marking the busiest year on record for National Parks overall. To learn from their success, let's take a look at a few of their most successful marketing tactics and what insights your digital marketing strategy can gain from what they've accomplished this year:

Bridging the Gap
Sometimes in order to engage more customers, you have to shift the majority of your efforts toward the group you are failing to reach. One of the reasons National Parks have thrived in the last 100 years is the value they have to those generations, a tradition many fear will soon taper; most of the 307 million visitors they saw in 2015 exposed a trend toward older patrons. So, much like the Pacific Railroad's "See America First" campaign, the NPS detected the market they were unsuccessfully reaching and refocused accordingly, targeting younger visitors — millennials.

Programs such as Every Kid in a Park and the help of celebrity and corporate sponsorships grab the interest of new customers and help them understand that these parks are extremely obtainable for the average middle-class family; and it has paid off. Right now, 40% of millennials are familiar with National Parks, an 18% increase since the beginning of the campaign and they brought in 250,000 new supporters, either though volunteerism or donations, in 2015 alone. From Subaru, REI (they developed the National Parks guide app) and Disney to Bill Nye, Laura Bush and Joseph Gordon-Levitt (who contributed to the Find Your Park clothing line) big names helped bring in more than three billion impressions via digital media.

Using a well-known name, or another generation to reach your audience can help engage an entirely new market for your organization, strengthening your digital marketing efforts.

Engagement
Earning followers, shares and likes on social media is one victory, turning those social indicators into profit has always been the other half of the battle. You can use social media to drive business to your storefront in a variety of ways, including family events, special offers, an anniversary celebration — anything that requires participation.

National Park social media marketing teams have been successfully engaging people from their electronic devices in the outdoors through Instameets and other social events all year. Hugely successful, especially during the summer months when the parks are already bursting with tourists, an NPS Instagram account will post a place and time for the next "Instameet," inviting people to come down, participate in an event, such as a hike or educational program, and attendees are encouraged to share their photos on Instagram and Facebook using their highly-visible Centennial-themed hashtags, such as #findyourpark #nps100 and #npscentennial, among others. These events not only get people into parks, but get them participating in the ranger programs and socializing with other visitors, then sharing these experiences on social media.

The National Park Service used August 25th, 2016, their 100th birthday, to set the stage for an array of live events across the country from theater performances, speeches, music and birthday cake. Yellowstone used Facebook's livestream to air their Evening at the Arch concert, an event that sold out in the first 24 hours of initial online ticket sales.

Educational Forum
Part of dominating your market is establishing yourself as an authority figure. Customers want to know that you are credible and reliable and you can use social media to expose that side of your company by utilizing it for not only a venue for customer service but also a forum for discussion.

Along with keeping visitors up-to-date on road closures and weather advisories, Mother Nature is often misunderstood by those who are unfamiliar with it, allowing Facebook, Instagram and other social media platforms to be a place for the NPS to create positive discourse. Here are a few times they took to their keyboards to turn a delicate situation into a learning experience:
As Yellowstone experiences some of its worst fires since 1988, tourists are not only inconvenienced by road closures and poor air quality, but are oftentimes reverting to the attitude that "all fire is bad." The Yellowstone social media department seized this as an opportunity for education.




The annual Bison cull is a good time to provide resources about the controversial role State Government plays in Park management.




Negative tourist behavior leading to discussion topics such as staying on boardwalks and not interfering with wildlife.
Whether you are the National Park Service, a law firm, grocery store, or whoever, it is easy, once you have a reputable following, to use social media to be available and knowledgeable to your customer base and establish credibility.
Lasting Affects: Conclusion
The National Park System's Find Your Park campaign is applicable for years to come and because it involves many generations of participants, will have
lasting results
. Why? Because of the experience visiting these parks have on people and the value it establishes in the NPS. A lot of the success will not only be from the immediate income of souvenir and concession sales, but by the memories people have now made in these parks. If people have a personal connection to a place, they are less likely to turn a blind eye when it is threatened, more likely to revisit, and to introduce it to their friends, family and next generation — a marketing plan that ensures the long-term success of any business.