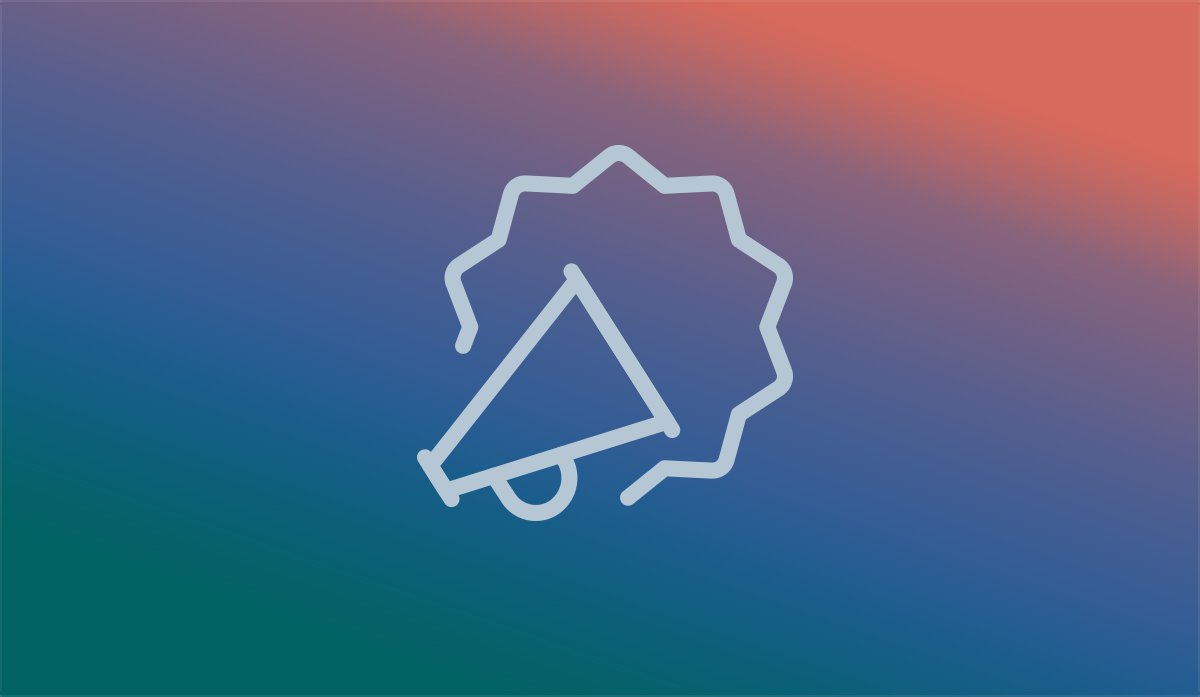 Is Your Business Pinned Correctly?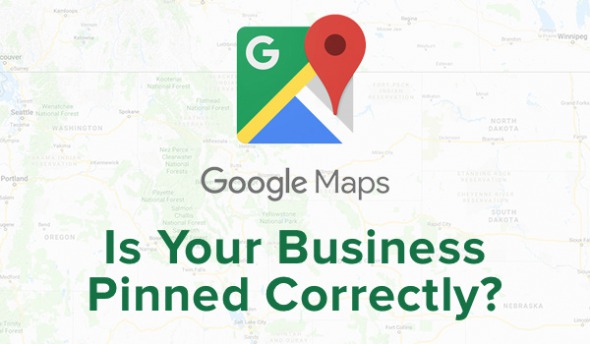 Over
one billion people
are actively using Google Maps to locate local businesses and services in their area. This means the accuracy of your appearance in Google Maps is important for any business who wishes to be located by potential customers. Take a look at the map application's latest changes that will help you with this visibility.
Points of Interest
— Google is now highlighting certain points of interest based on your selected mode of transportation. If you are traveling by car, for example, Google will highlight gas stations, whereas if you've chosen public transportation, the map will highlight the closest bus stops.
Colors & Icons
— Google Map "pins" are now color-coded and display specific icons based on the industry type. We've provided Google's handy key below: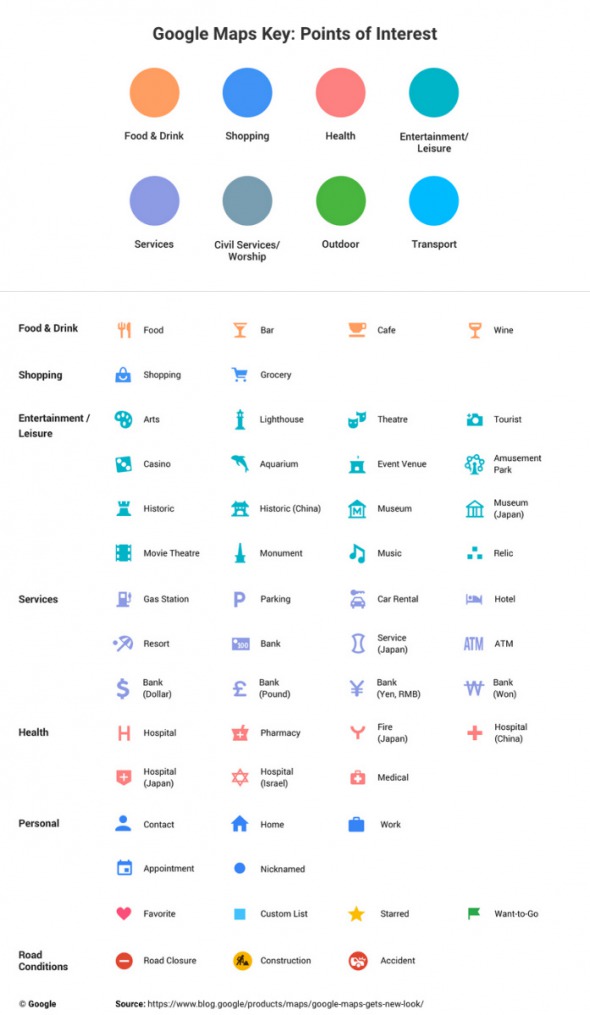 Icons are an
important part of a website
or web app's interface, especially one such as Google Maps where most users are looking to make quick decisions. This update is a great reminder for you to check your business listing with Google My Business and ensure all of your information is up-to-date and accurate. If you do not yet have a Google My Business account, we strongly recommend you creating one, as this is the information Google pulls for use in Google Maps.