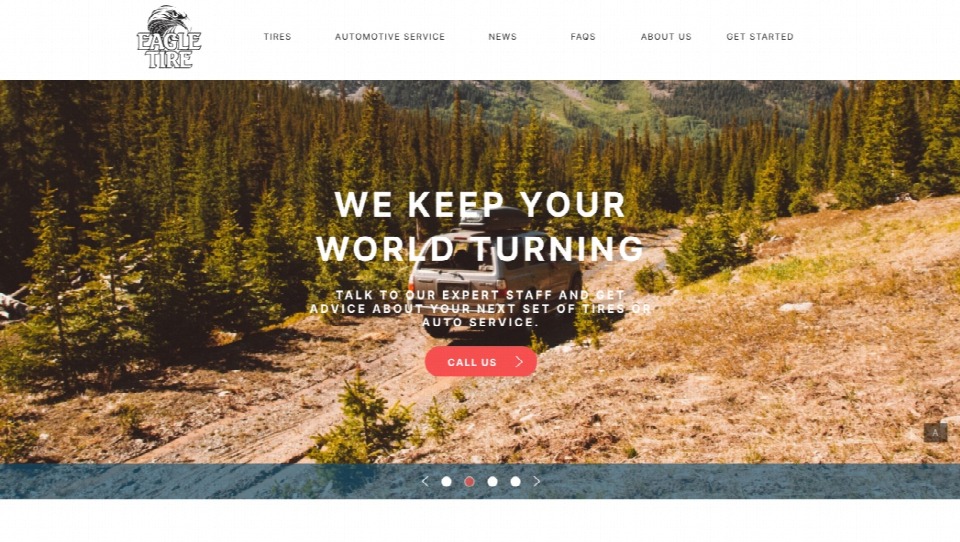 Eagle Tire
Project Overview
We built Eagle Tire a modern, performant website to refresh their brand for a modern audience.
Eagle Tire opened in 1976 and has been a hometown favorite tire store and auto repair shop ever since. Their team provides professional and friendly vehicle maintenance services to the Bozeman and Helena communities. Over the years,
Eagle Tire has grown to employ almost 30 auto techs, with some employees having been at the shop for 25 years. Their wealth of knowledge and customer/community focus is unmatched.
They needed our website design team to refresh their branding in a way that displayed their teams' exceptional care.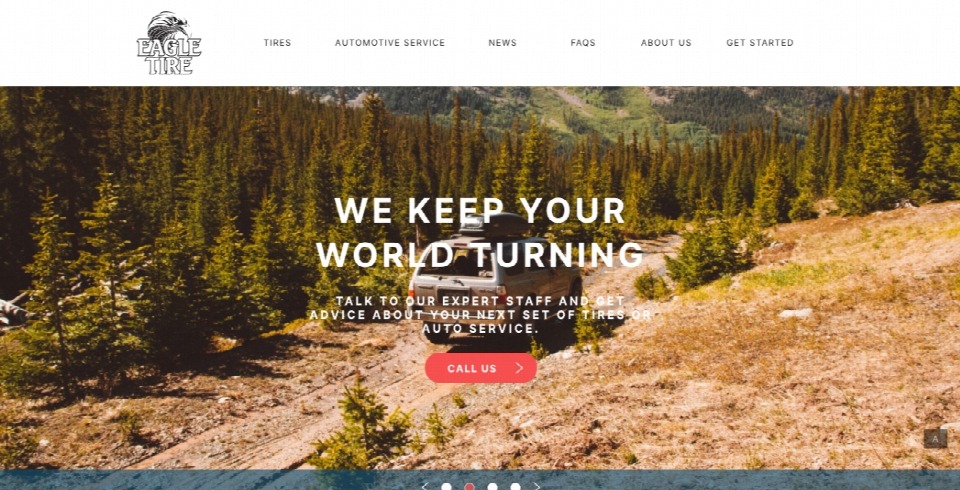 What We Did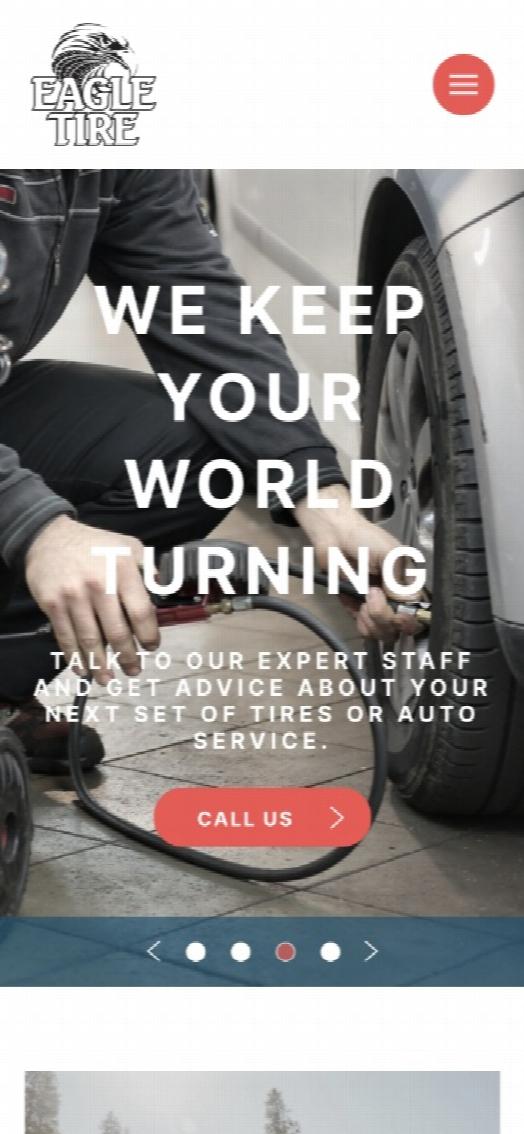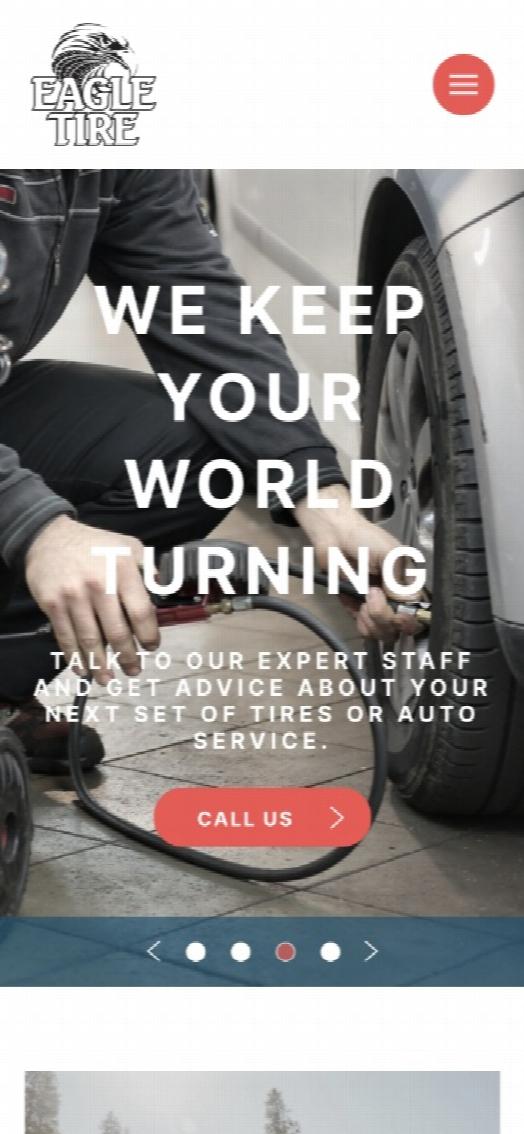 What We Did
Our website design and branding team created a cohesive, welcoming website that displayed Eagle Tire's
services and strengths. We made the following design choices to refresh their brand:
We created two detailed service pages that made Eagle Tire's diverse skillset evident

We organized their top navigation by customer demand to improve the user experience

We created a 'brand's offered' slider to help customers shop

We created a frequent promotions page to help Eagle Tire bring in new

customers



Each of our improvements keeps drivers, and the community, safer!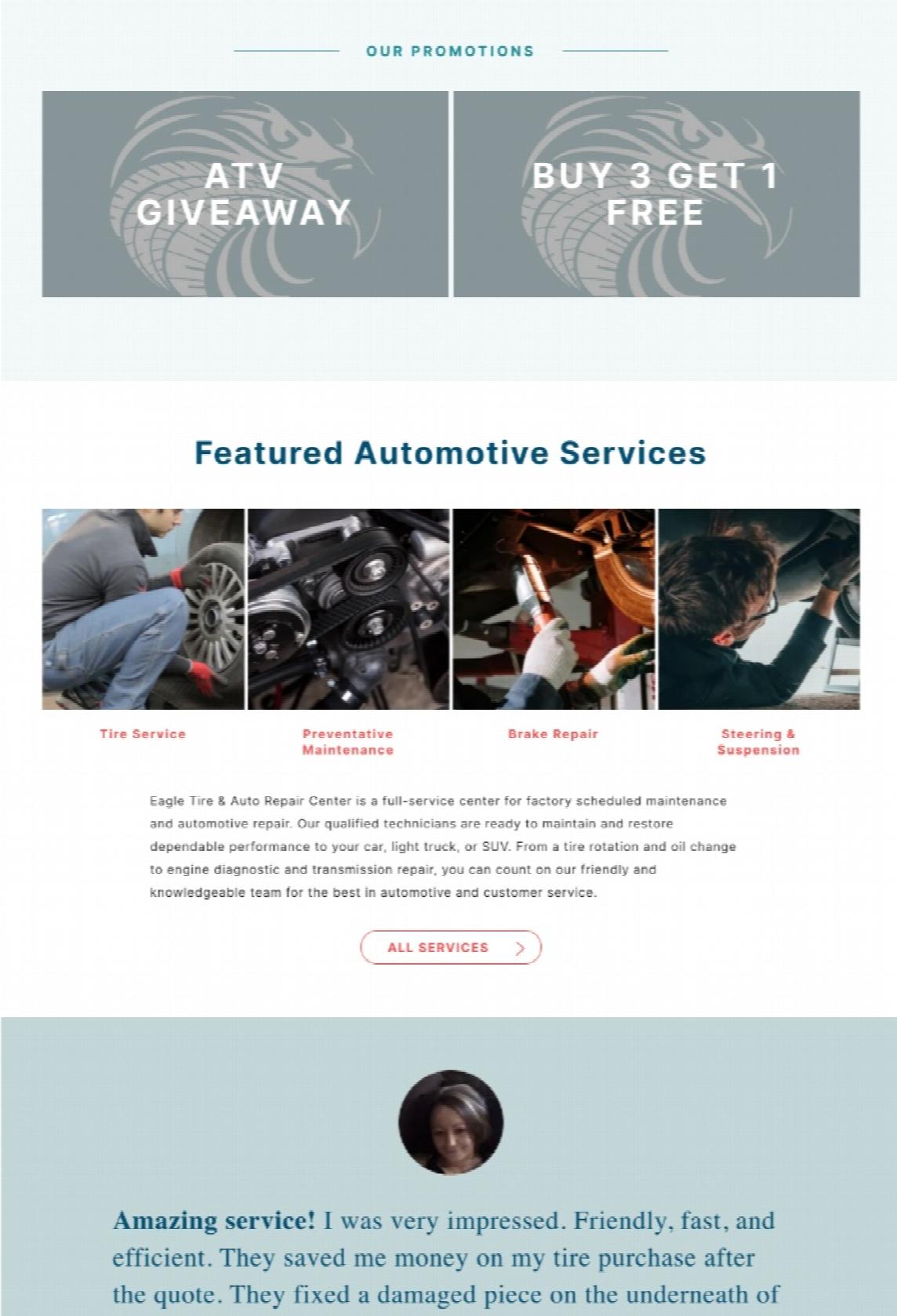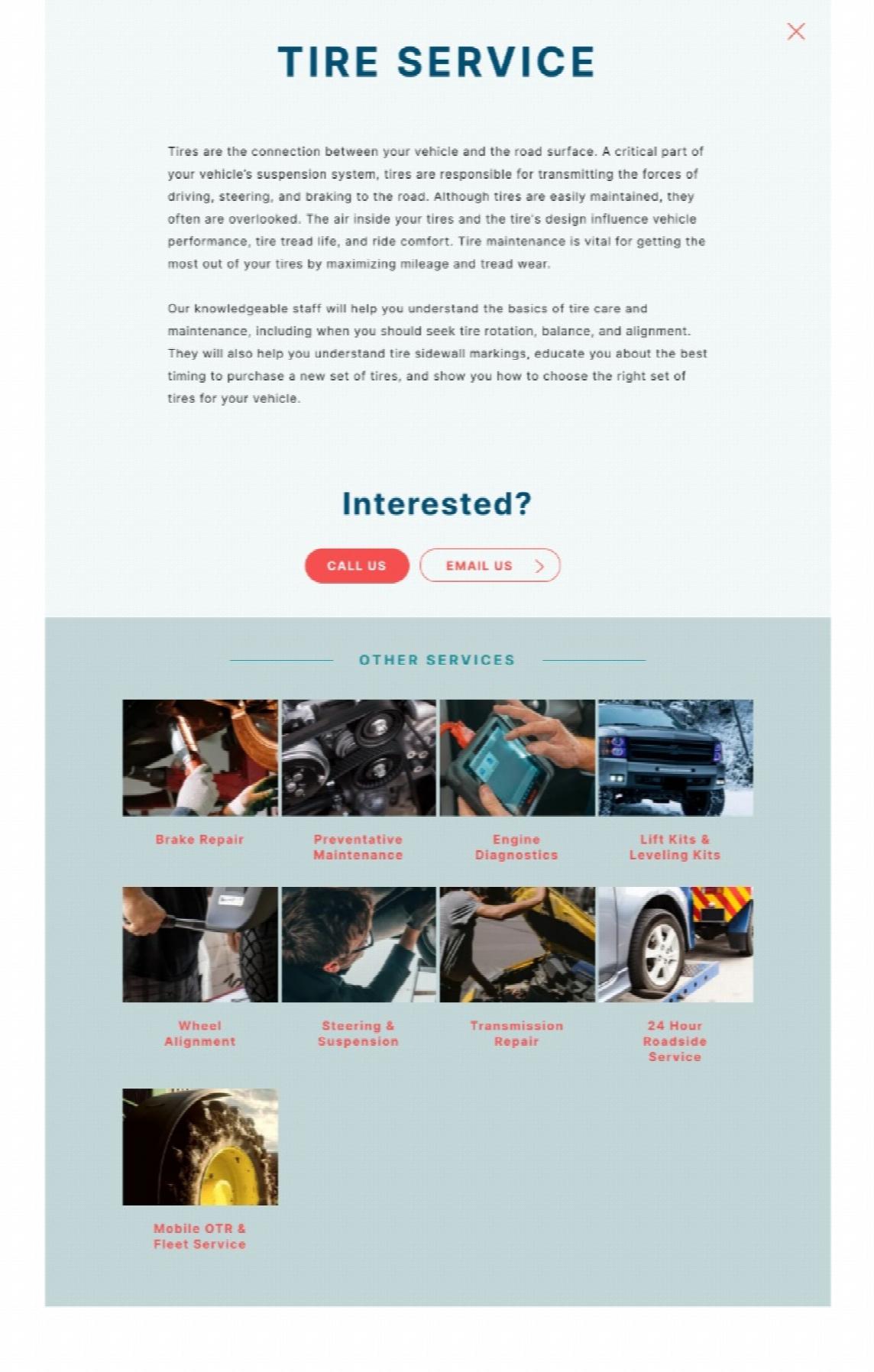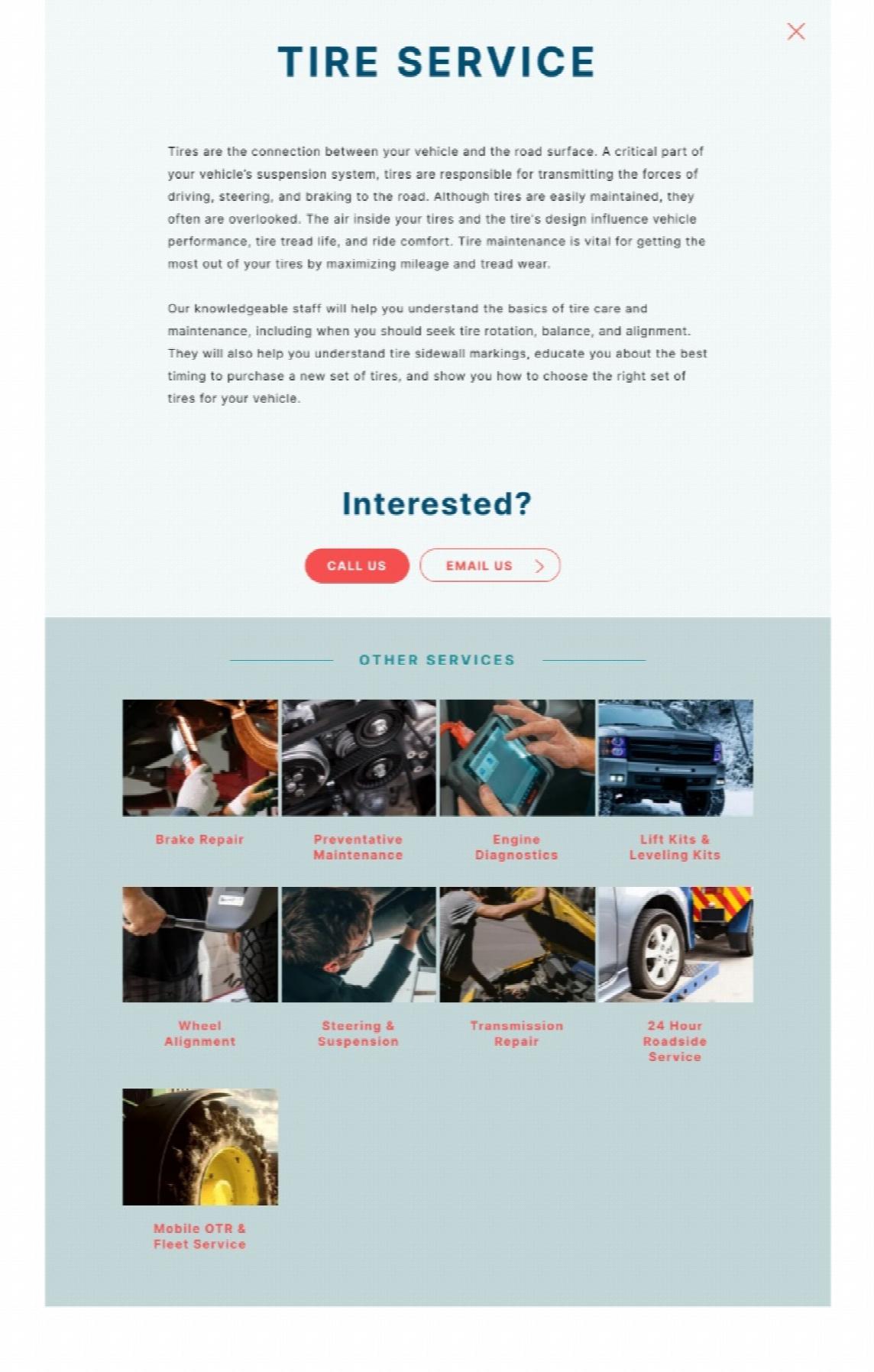 Success
We're excited to say that Eagle Tire's visibility has increased dramatically since the launch of its website. Eagle Tire also has more control over its website now that its team uses My JTech — a custom management app and portal for their business.
We're excited to see how Eagle Tire grows in the Bozeman and Helena markets following their website refresh.