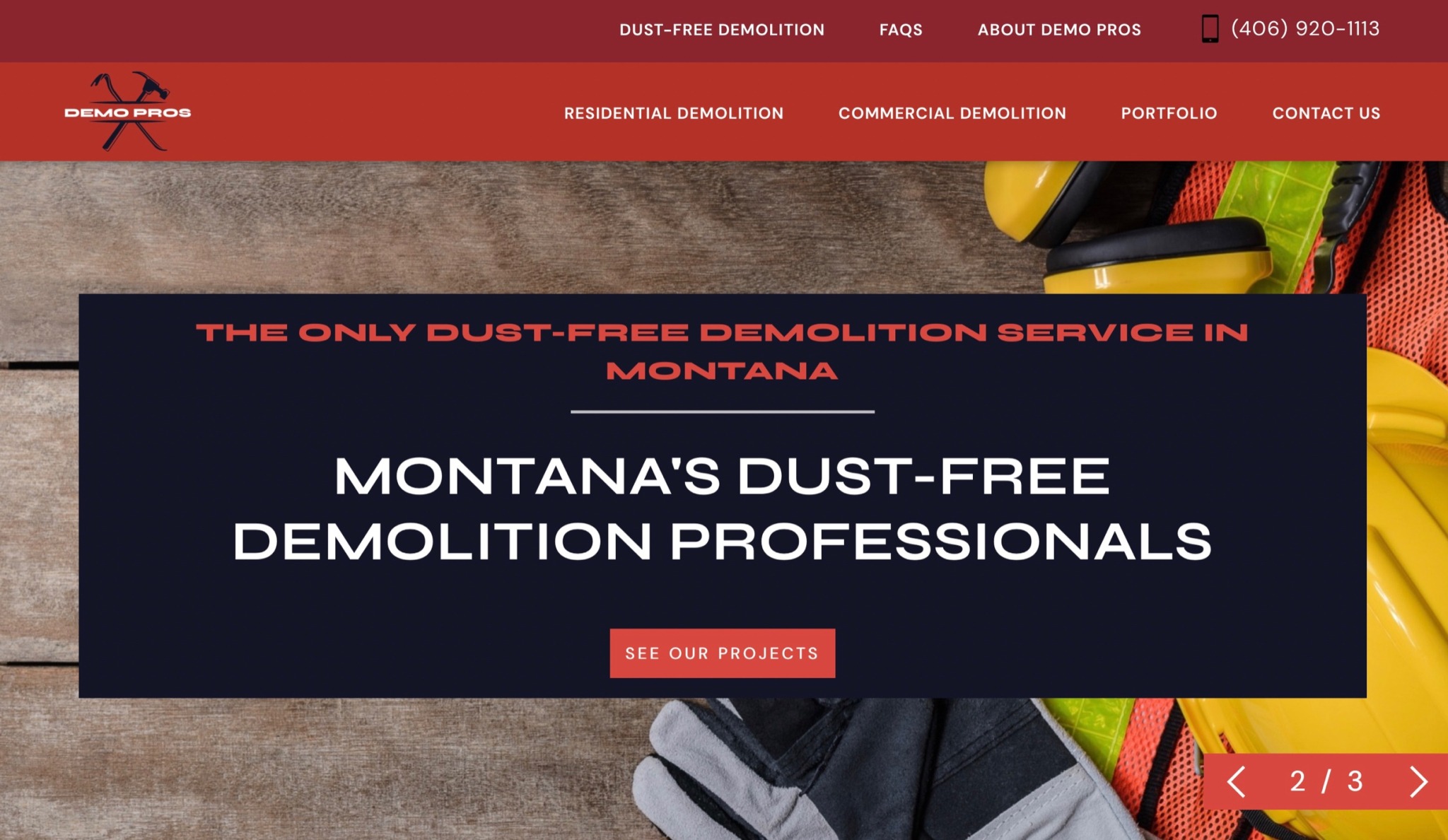 Demo Pros, LLC Leaves Their Competition in The Dust with a New Authoritative Website
Demo Pros, LLC, helmed by Daniel Jordan, is Montana's only
dust-free demolition company
. Their Bozeman-based crew works with commercial and residential clients to safely, professionally, and thoroughly demolish and prep homes and offices for the next stages of their remodel.
Notable clients of Demo Pros, LLC include the Ridge Athletic Club and the Gallatin Valley Mall.
Demo Pros, LLC needed a website that exuded authority and credibility to future clients and potential employees. Demo Pros, LLC is growing quickly.
JTech's web development team
was happy to help them with a site design for growth.
Crafting a No-Nonsense, Authoritative Web Design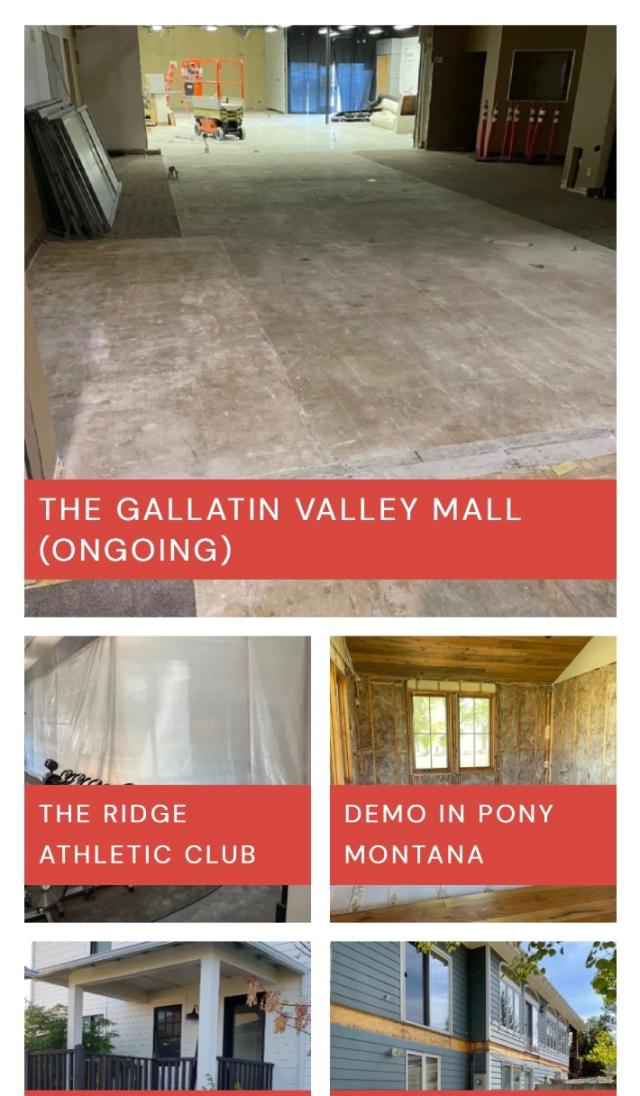 Demo Pros, LLC's Portfolio in a Mobile Responsive View
Demo Pros, LLC needed a website that exuded trustworthiness and expertise to develop high-quality relationships with clients.
JTech's team developed a no-nonsense, authoritative web design that mirrors the efficiency and results in Demo Pro's work. Demo Pro, LLC's site immediately draws potential clients in with an animated image rotator on the homepage and a
dedicated portfolio page
that displays their dust-free demolition team's past projects. Finally, we worked with Demo Pros, LLC's team to fill their site with information that describes their constant attention to safety during demolition in a matter-of-fact educational manner. The Demo Pros, LLC site offers future clients an engaging way to get to know their process, team, and one-of-a-kind dust-free demolition processes.
Demo Pros, LLC.'s authoritative website also includes an integrated
job application system
to help their business grow.
Authoritative Websites Build Relationships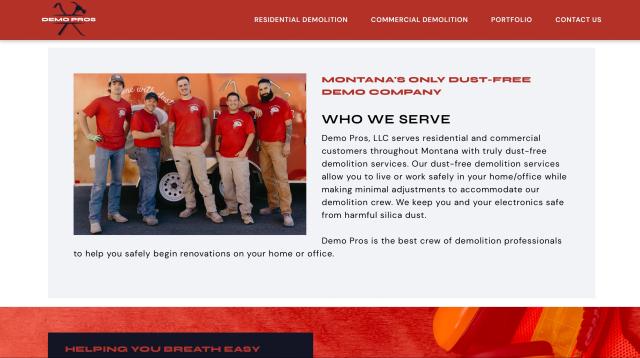 The Demo Pros, LLC About Us Page
Customers are always looking for a company they can trust. Often that means companies who focus on education and demonstrating the work they're proud of doing the best. Demo Pros, LLC's authoritative new website is primed to help them build relationships and grow throughout Montana.
Our Bozeman-based team of professionals has worked extensively with the team over at Demo Pros, LLC to balance content and aesthetics to produce a clean, authoritative new website primed to support their future growth!
Does your business need a professional, authoritative website?
Reach out
—our website design and digital marketing team would love to chat.