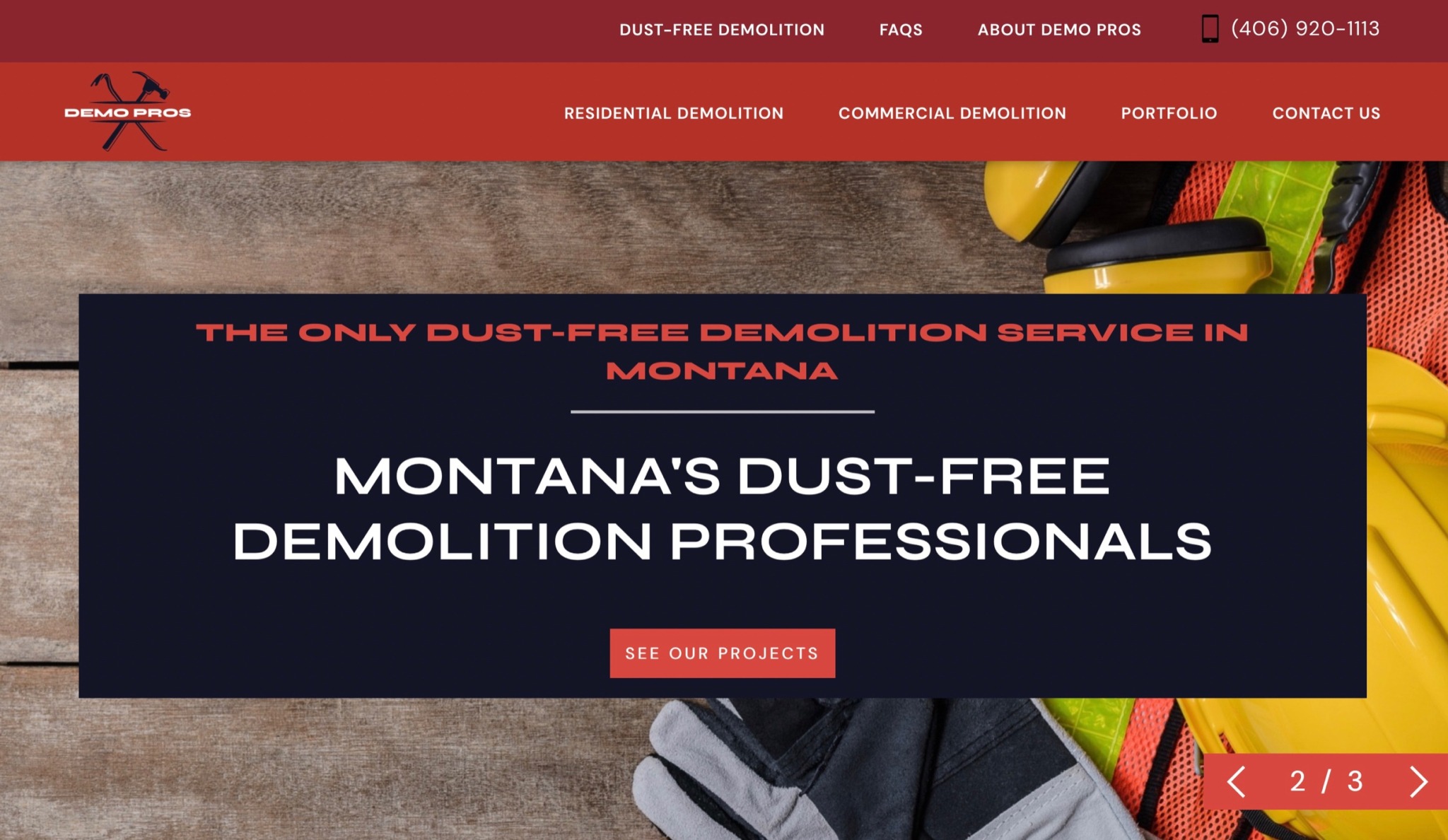 Demo Pros, LLC Leaves Competition in The Dust With Authoritative Website
We recently built an authoritative new website for Demo Pros, LLC.
Demo Pros, LLC, helmed by Daniel Jordan, is Montana's only
dust-free demolition company
. Their Bozeman-based crew works with clients both commercial and residential. They've developed safe, professional, and thorough ways to demolish spaces during a remodel.
The Demo Pros, LLC team provides clients with high-quality services. Their dedication means that their reputation, and client base, are growing fast.
Notable clients include the Ridge Athletic Club and the Gallatin Valley Mall.
They needed an authoritative website aimed at both clients and employees.
Our web development team
was happy to build them with a site designed for growth.
Crafting No-Nonsense Web Design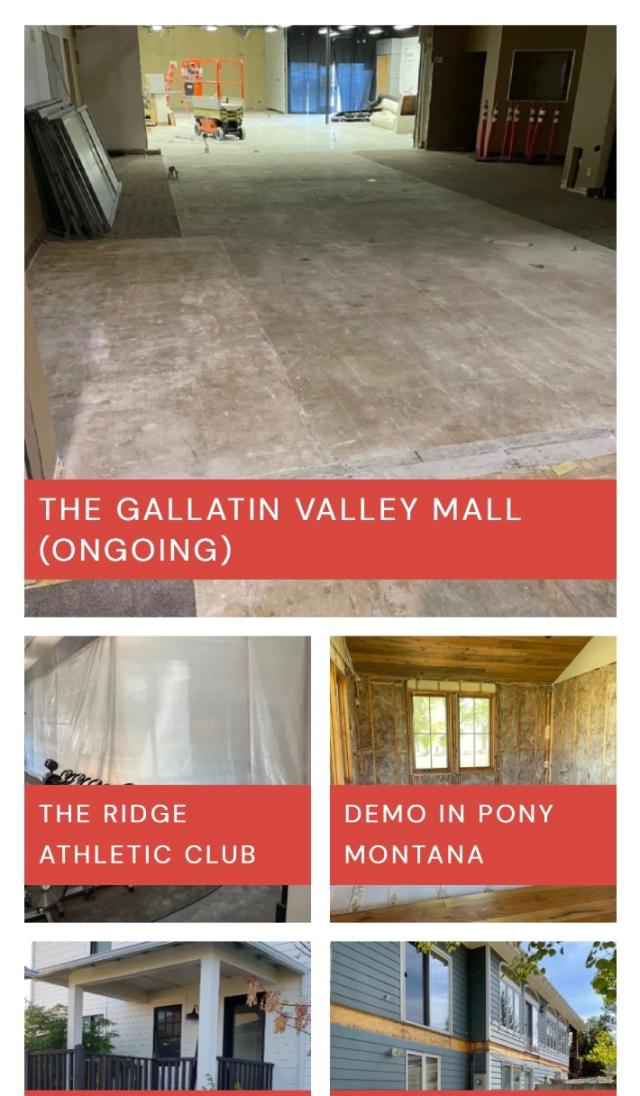 Demo Pros, LLC's Portfolio in a Mobile Responsive View
Demo Pros, LLC needed a reliable way to develop trust-filled client relationships. We answered with a website design that exuded trustworthiness and expertise.
Our design team built a site that mirrors their efficiency and result-focused work. Demo Pro, LLC's new no-nonsense, authoritative site immediately draws potential clients in.
We began with an animated image rotator on the homepage and a
dedicated portfolio page
. Their portfolio page displays their dust-free demolition team's past projects.
Finally, we worked with Demo Pros, LLC's team to fill their site with safety information. Silica dust is very harmful. We modeled their dedication to safety with matter-of-fact, educational copy about silica dust.
Demo Pros, LLC's clients now have an engaging way to get to know their:
Process
Team
One-of-a-kind dust-free demolition processes
Authoritative Websites Build Relationships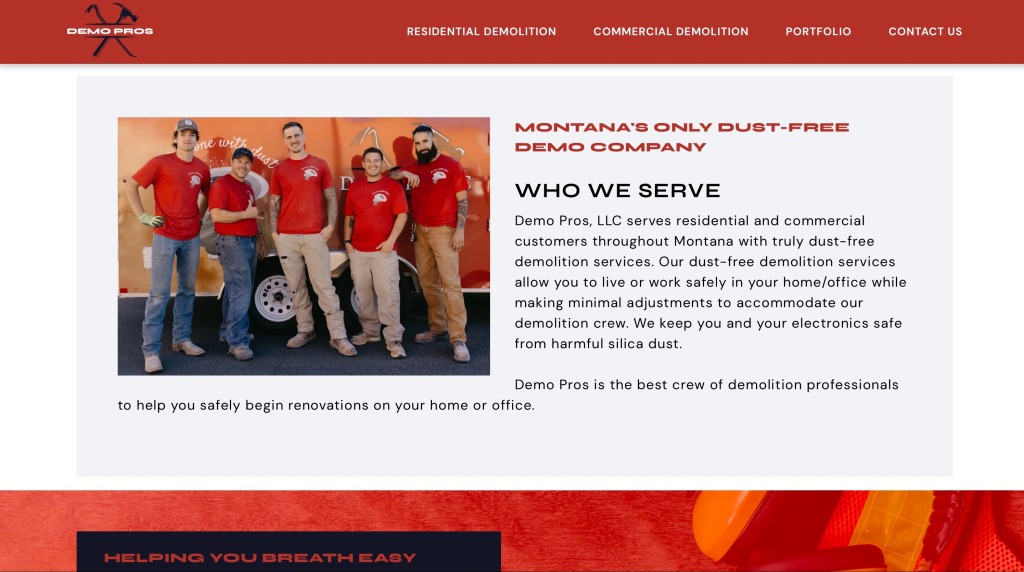 The Demo Pros, LLC About Us Page
Customers are always looking for a company they can trust. Website designs that educate and show real work often perform best. So, the authoritative website we built will foster relationships throughout Montana.
Our Bozeman-based team of web professionals combined content and design to create a trustworthy website. Our web design team is confident that Demo Pros, LLC's new online home will help their business grow.
Does your business need a professional, authoritative website?
Reach out
to our web design and digital marketing teams and master your marketplace.